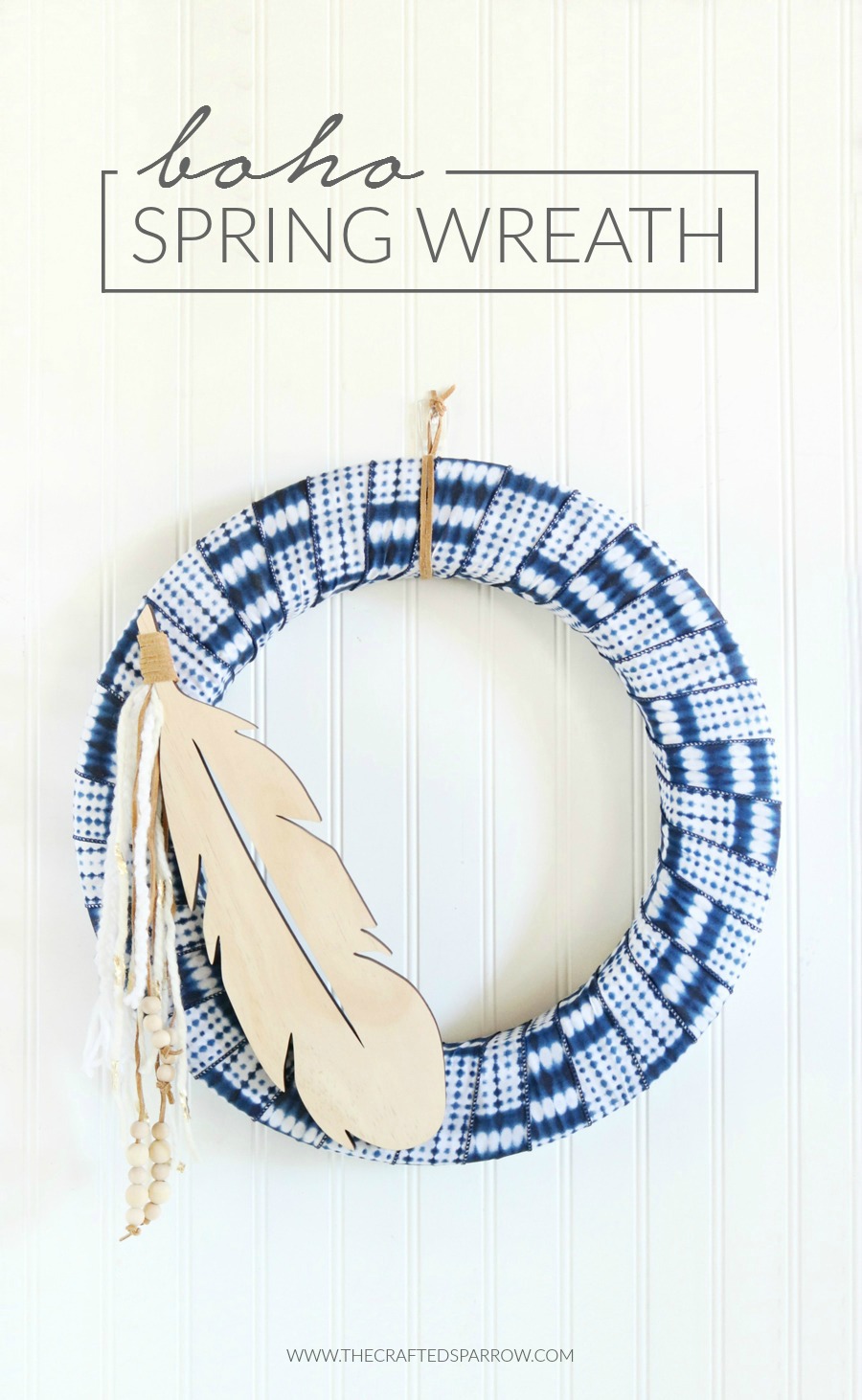 I can not believe how fast the year is going by already. For us here in Arizona spring is pretty much almost over, we will be seeing over 100-degree temperatures here this week. Before those awful temps really hit us hard I wanted to make something pretty to freshen up my front door for what's left of spring and to carry over into the summer months. This Boho Spring Wreath will be the perfect addition to my front door!
Supplies:
Make It: Fun Crafts® Foam Wreath, 18″
Navy Shibori Wired Ribbon, 3 spools
Large Wood Feather
Small Pins
Yarn
Leather Lacing
Wood Beads
Glue Gun and Hot Glue
Scissors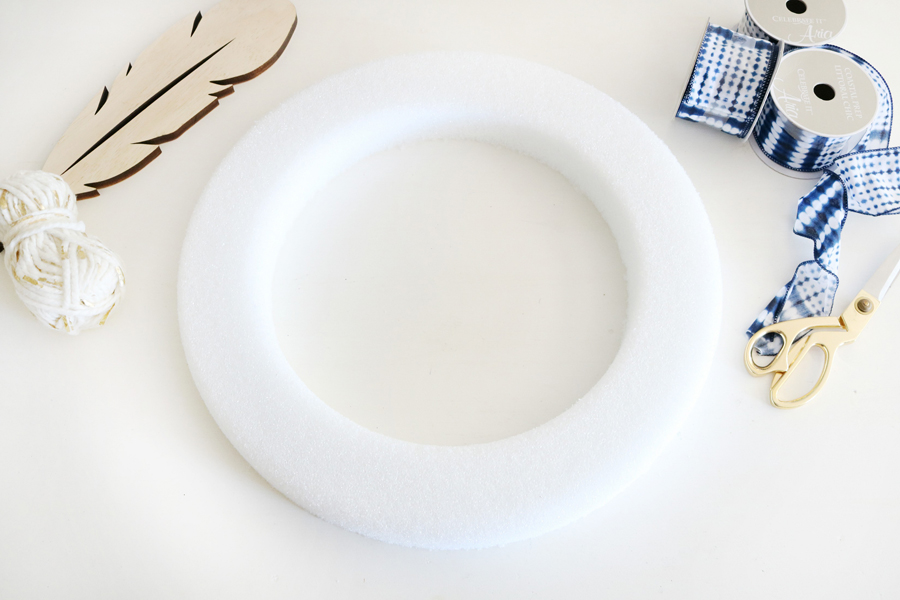 The inspiration for this wreath was the gorgeous shibori ribbon I found at Michaels, they actually have a few styles to choose from and even a cute coral one…but the navy caught my attention!
Mixed with the cute raw wood laser cut feather I found at Target, the neutral yarns, and leather lacing it was a perfect combo.
If your style is more colorful feel free to add whatever color yarn or accents you want to help it fit your design style. This ribbon would be super cute mixed with fuschia, yellow, and even a gorgeous kelly green!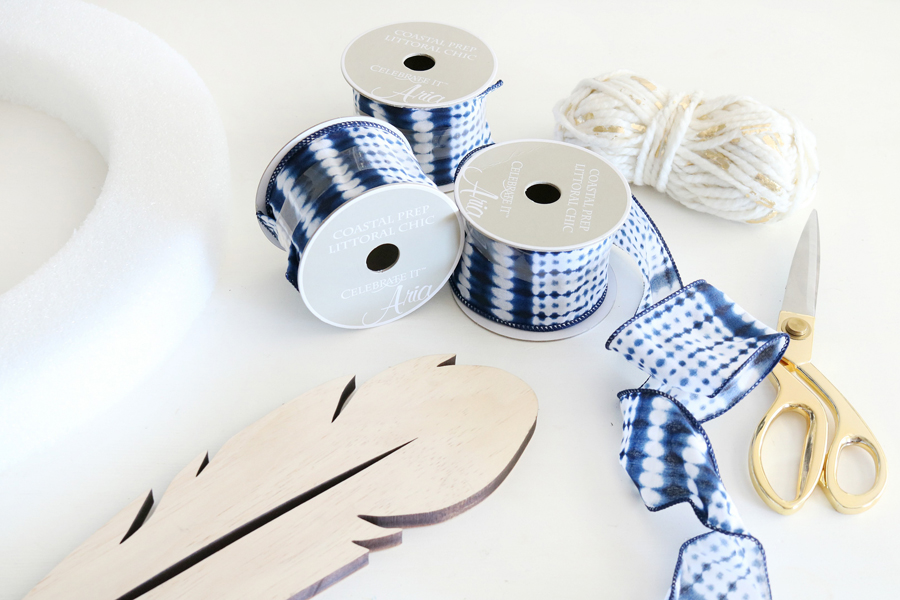 Wrap your entire wreath form with the shibori ribbon. You will need all three spools of ribbon to cover the 18″ wreath form. You can either glue your ribbon into place or pin it. I always choose to pin my ribbon to my wreaths so that I can reuse the ribbon and the wreath form again since I switch them out so often.
When wrapping the ribbon around the wreath just be sure you're pulling it tight so it lays flat.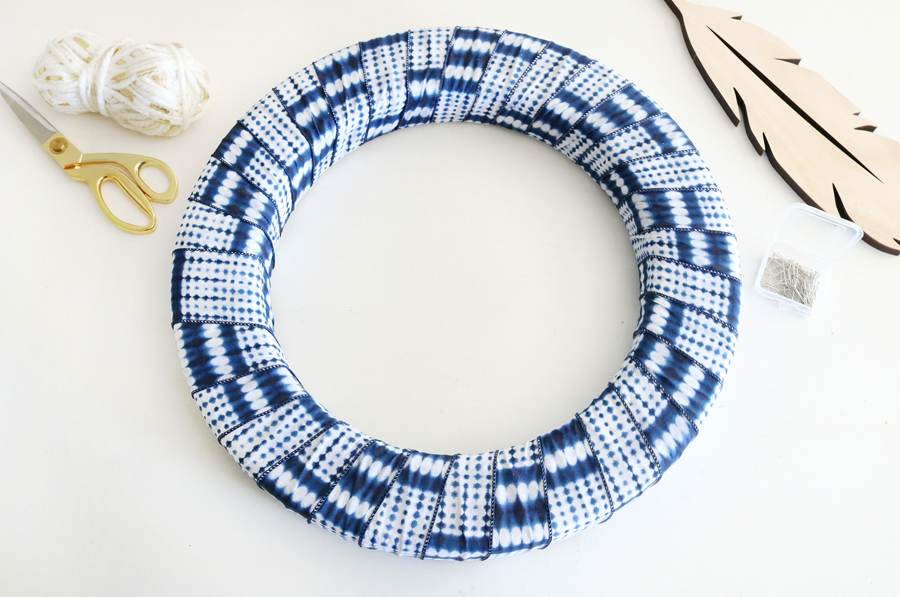 Now to accessorize the wood feather. Attach strands of yarn, and leather lacing. You can even braid some of the yarn to create some extra texture. Adding wood beads to the leather lacing just makes it that much better! If you want you can either hot glue everything to the wood feather, or do like I did and just wrap the leather lacing around the end of the feather with the yarn and lacing tucked inside then hot glued the ends together on the back of the feather.
Note: If you want to paint your wood beads a custom color just put them on a wooden skewer and spray paint them!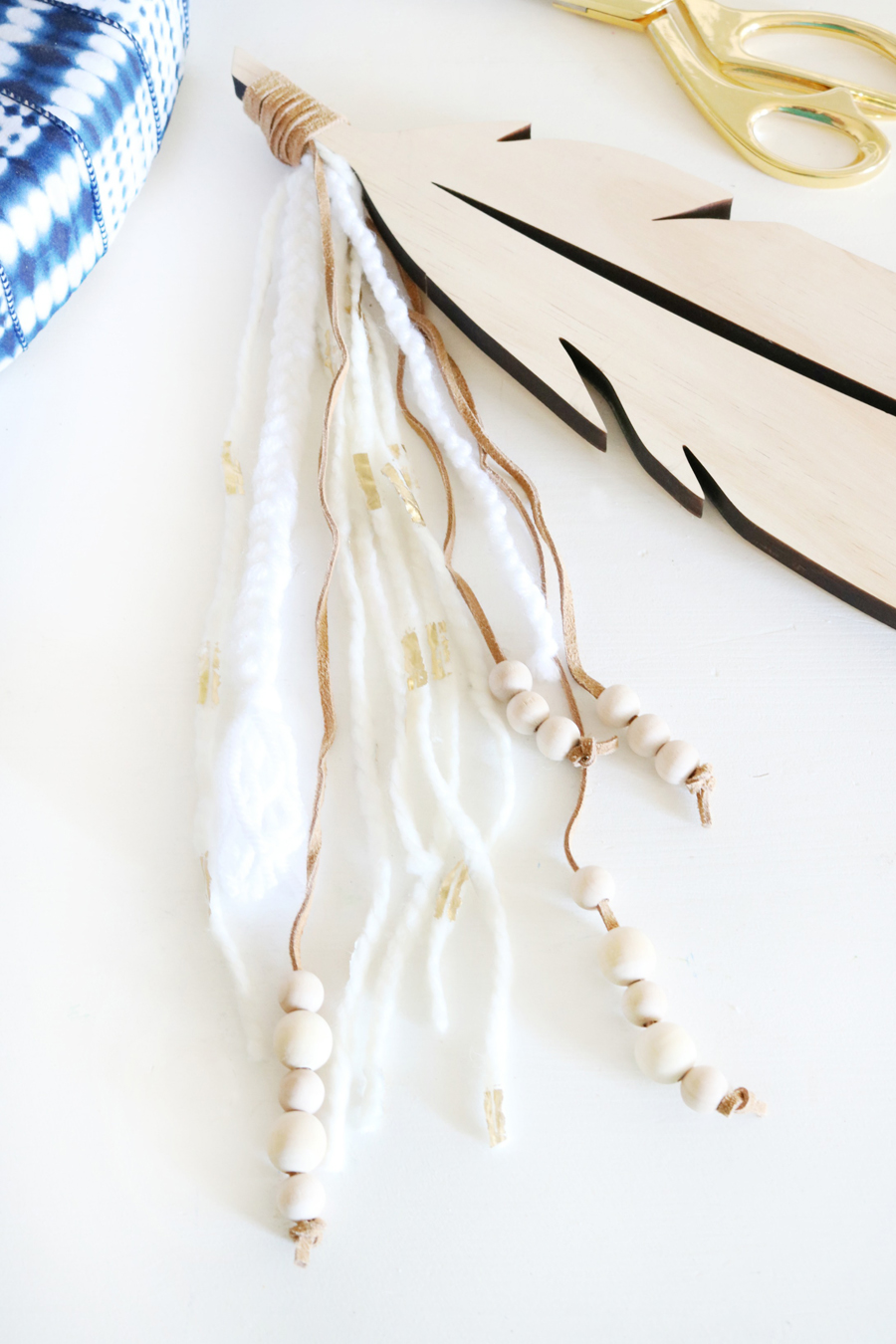 Using hot glue you can now attach the wood feather to your wreath. Let it dry, then create something to hang your wreath from. I chose to add more leather lacing to hang mine.
I love how simple this wreath is, although I wish I had another feather so there was two, I may go back to snag another one from Target if they still have them.
Either way, this Boho Spring Wreath is perfect for spring and summer!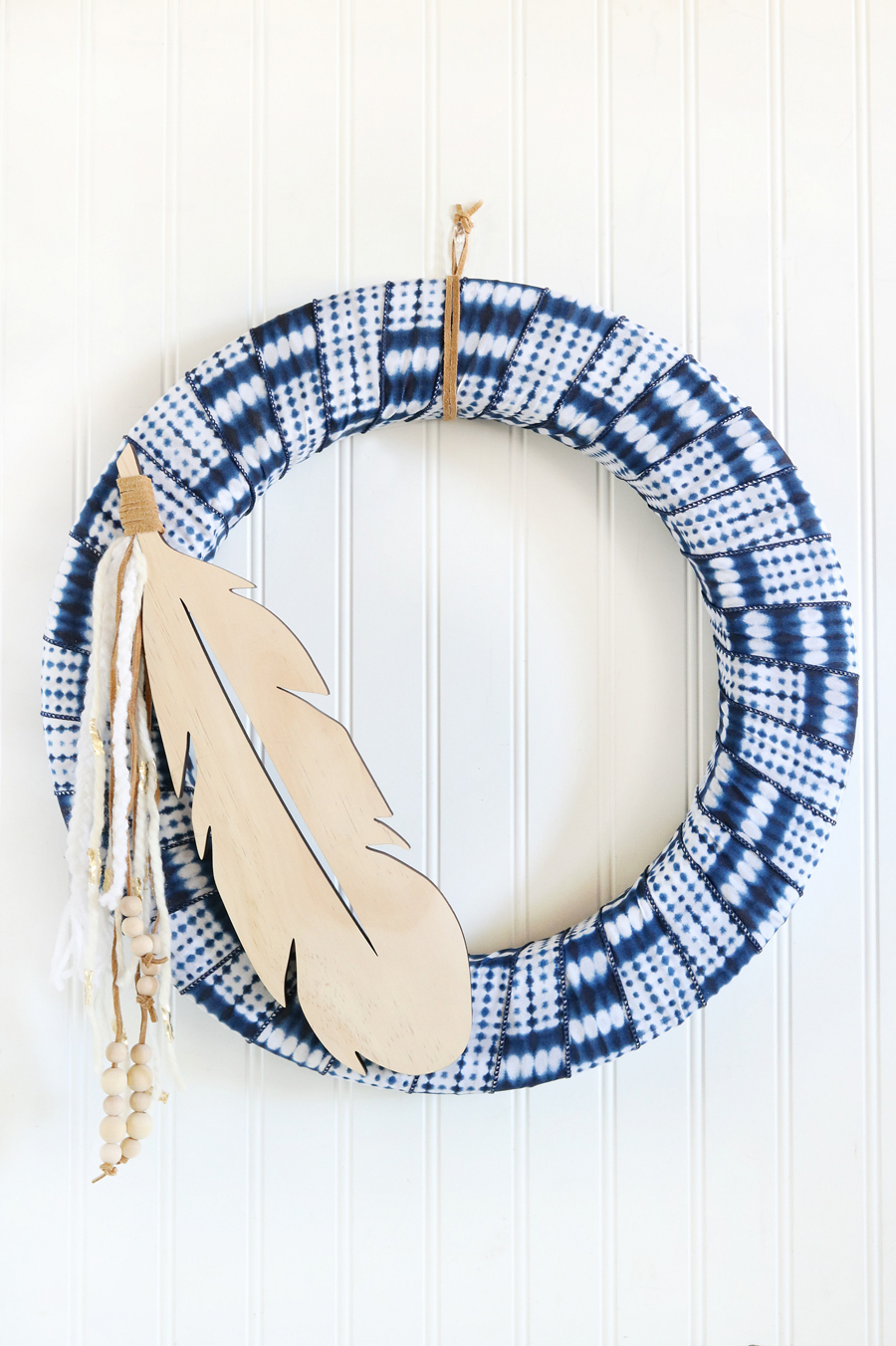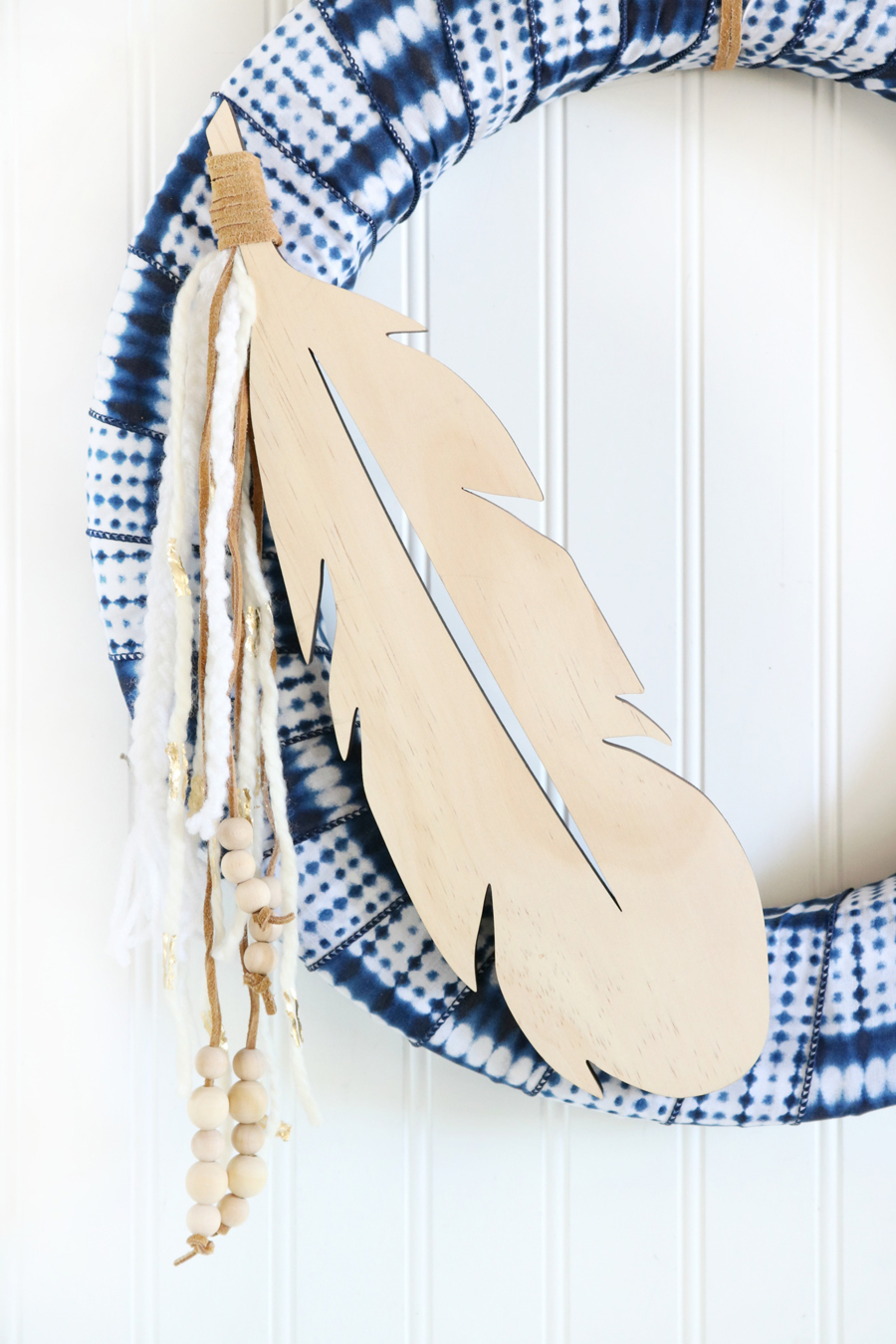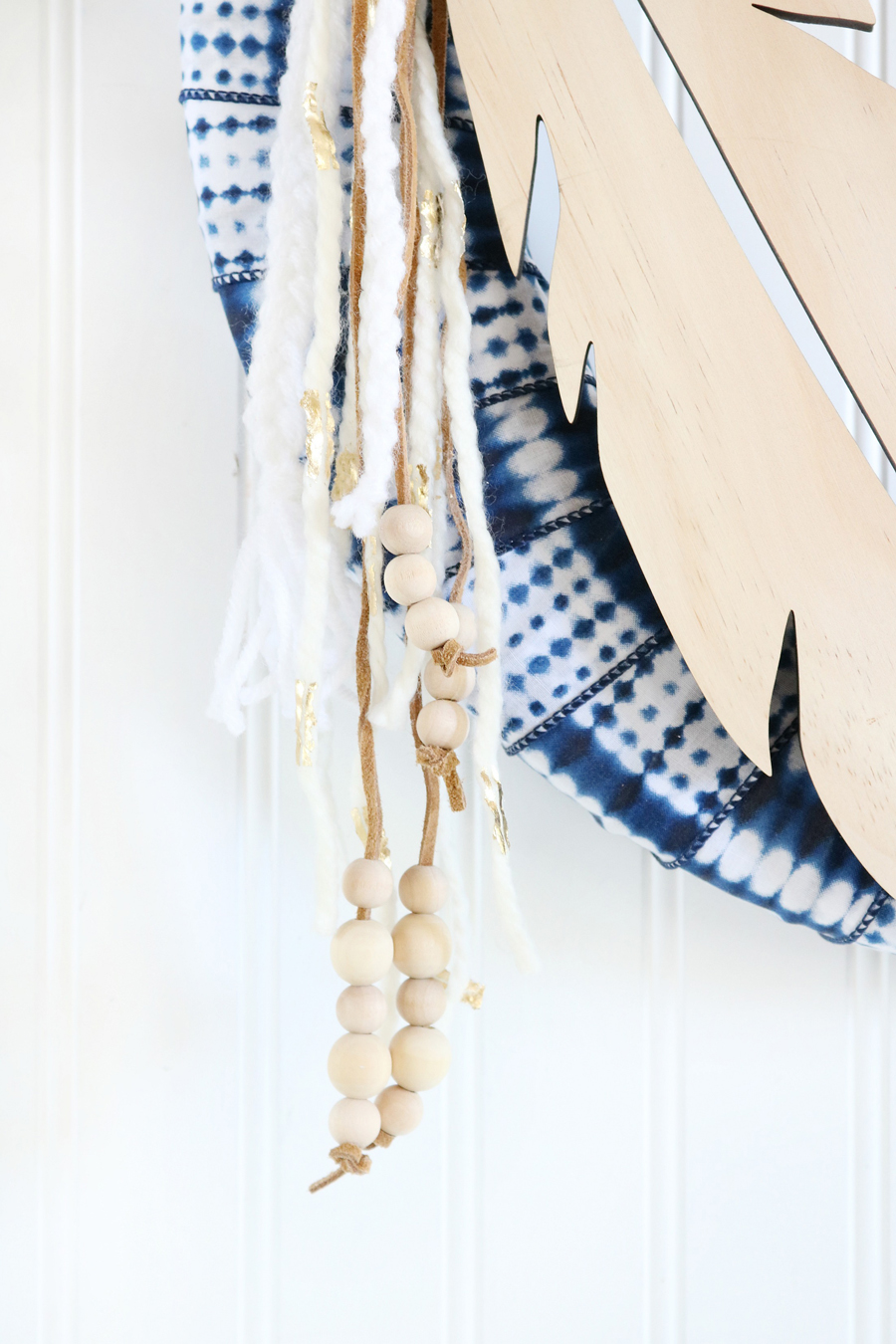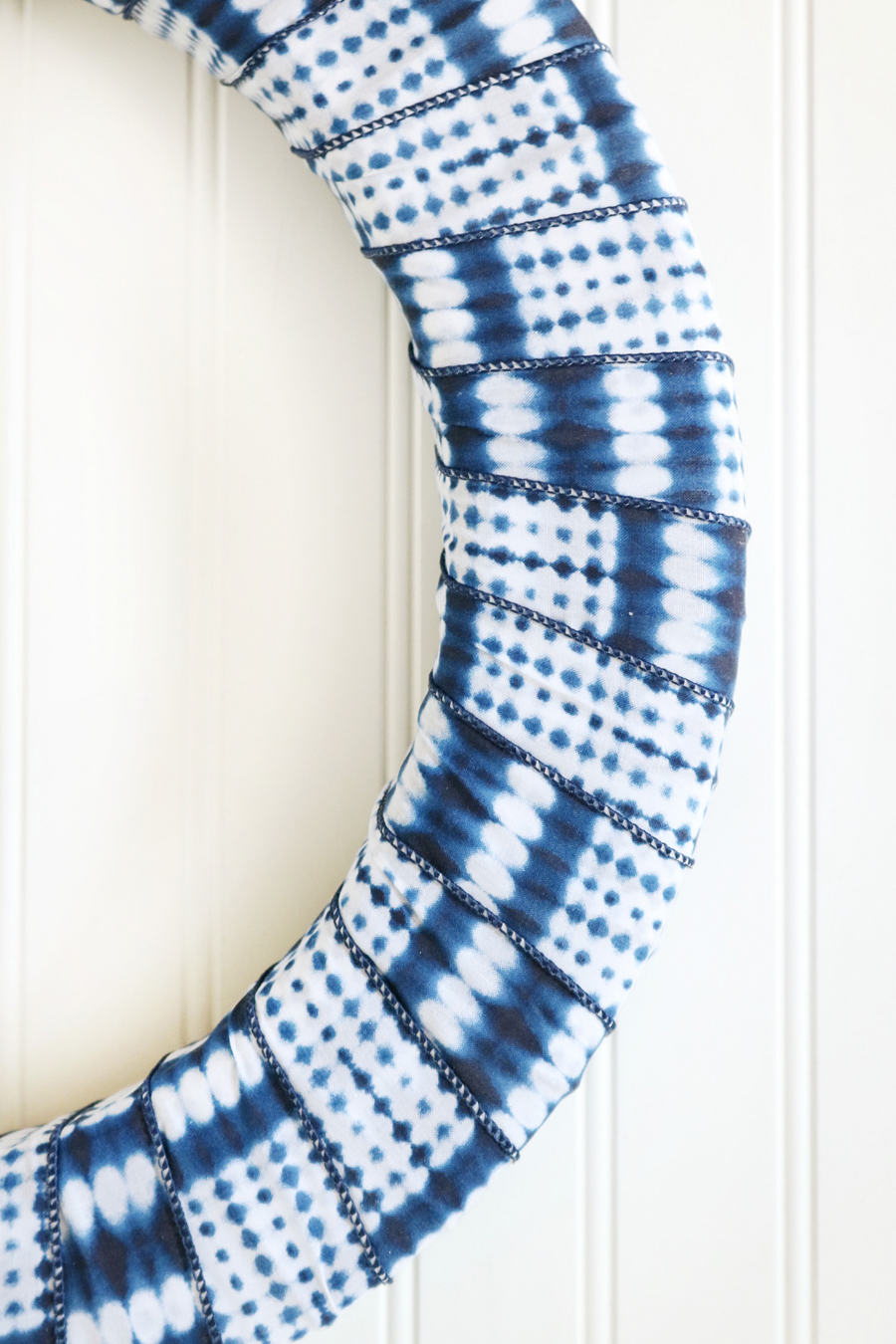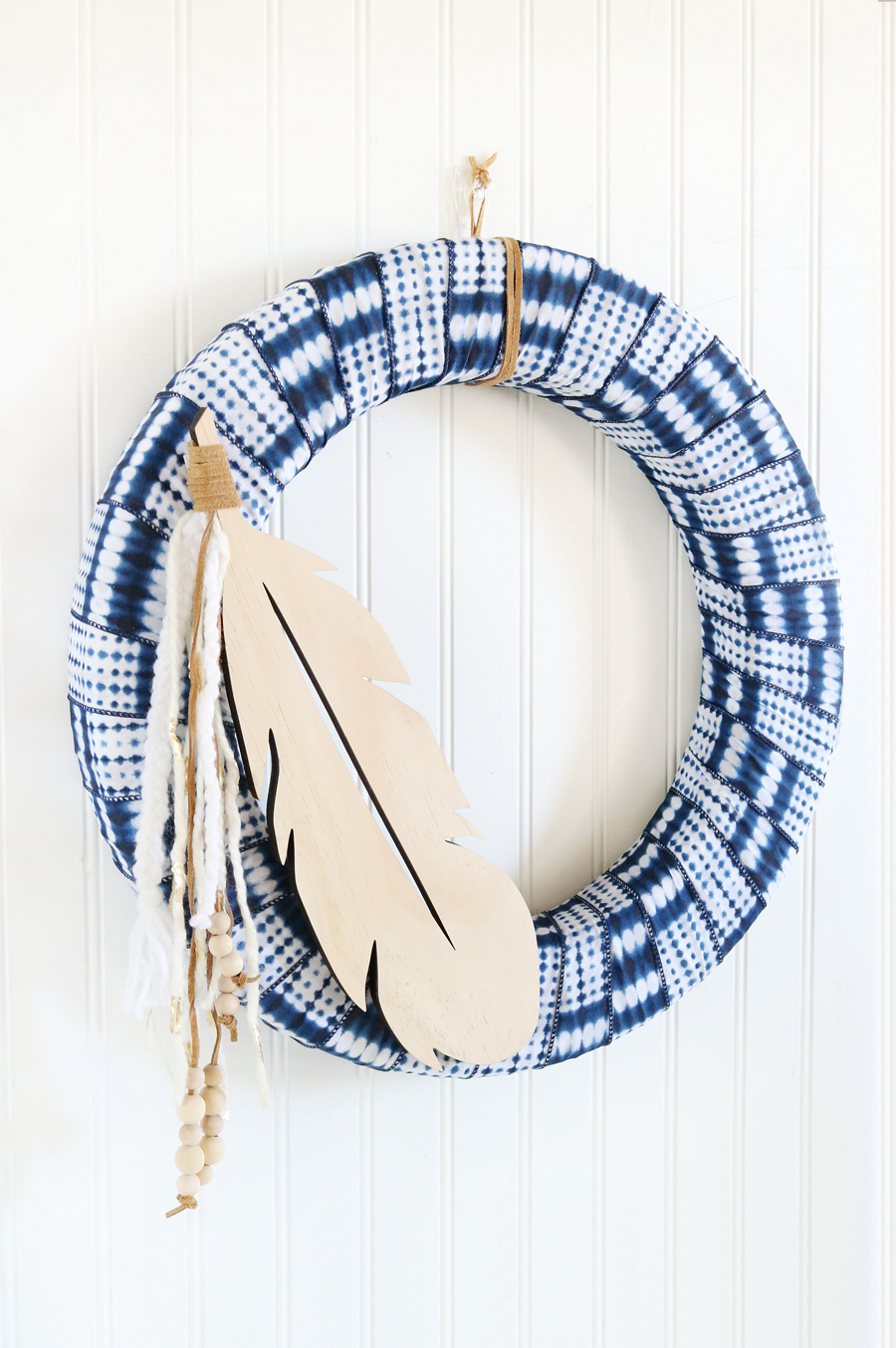 If you loved this boho idea be sure you check out these other great projects!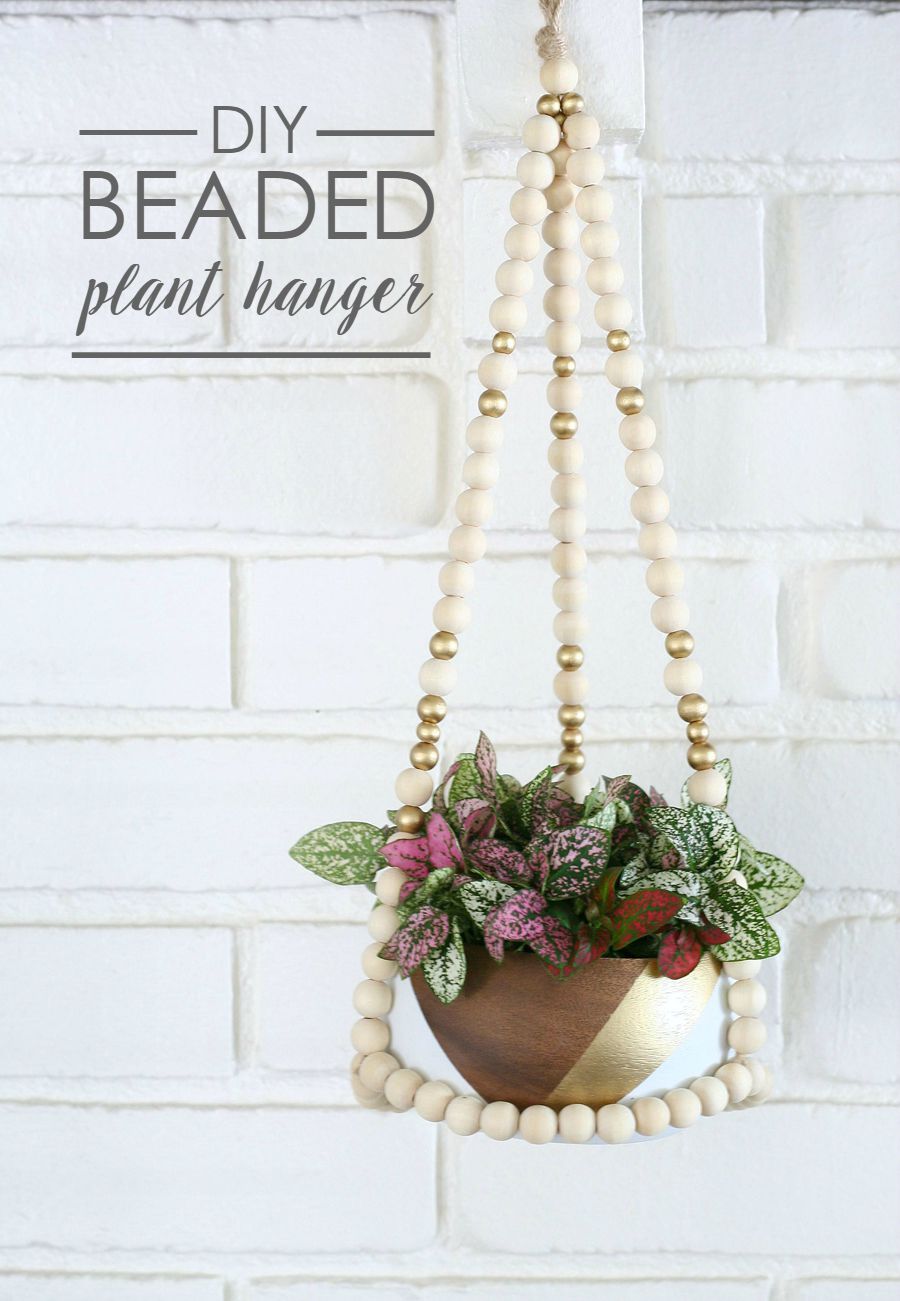 DIY Beaded Plant Hanger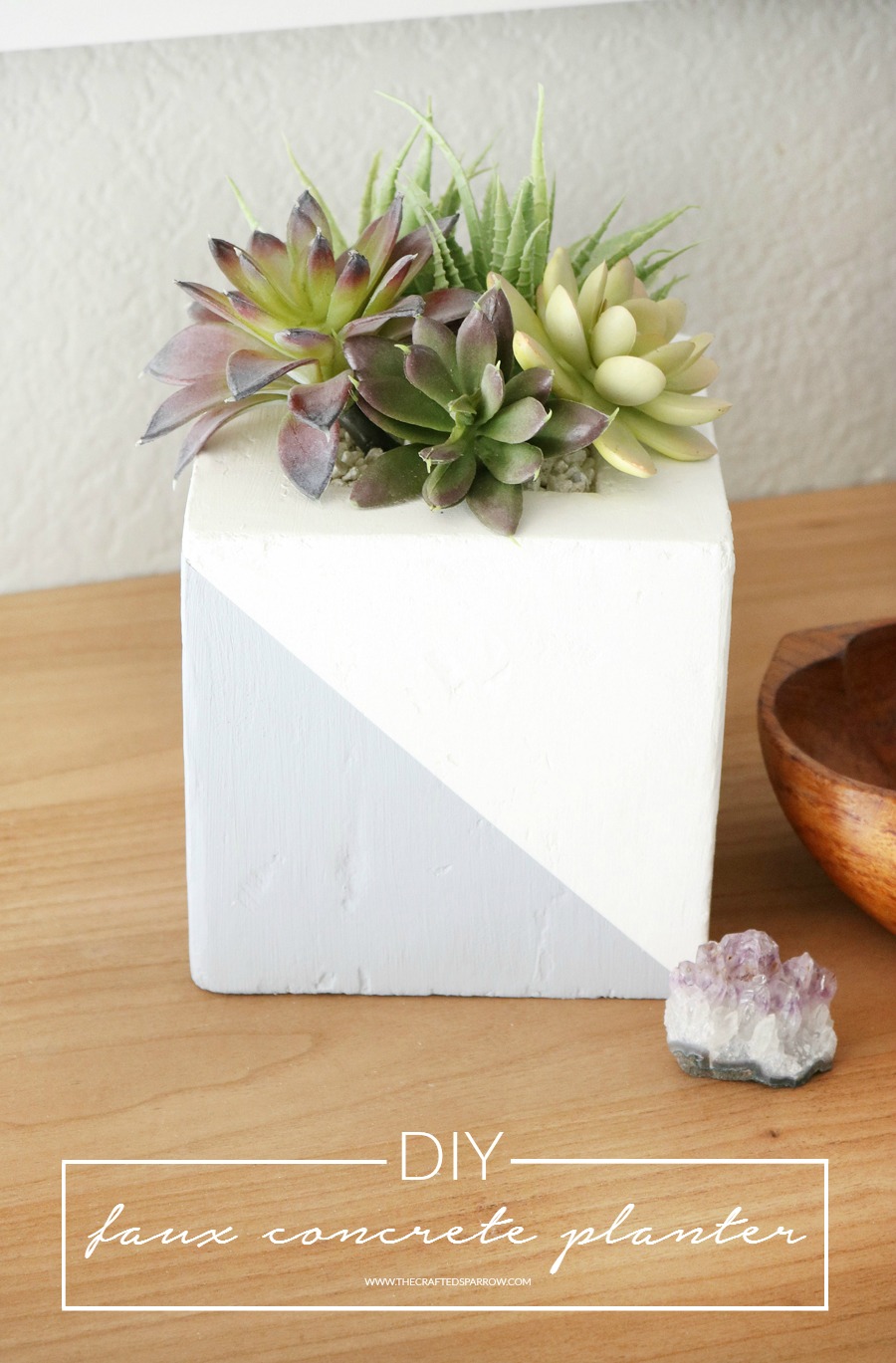 DIY Faux Concrete Planter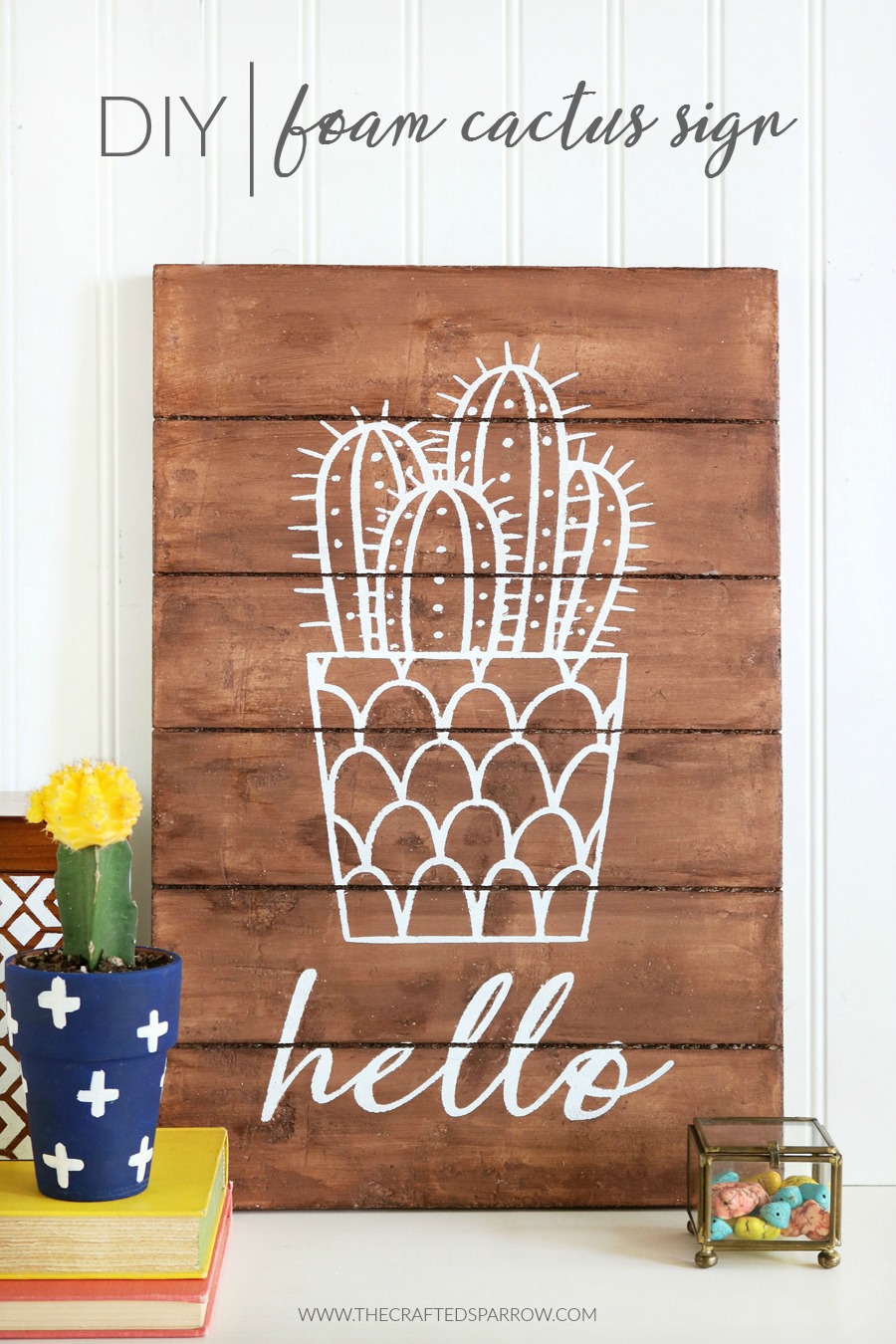 DIY Foam Cactus Sign
DISCLOSURE | This post is sponsored on behalf of Floracraft® Make It: Fun Crafts®. All opinions and ideas are 100% my own.