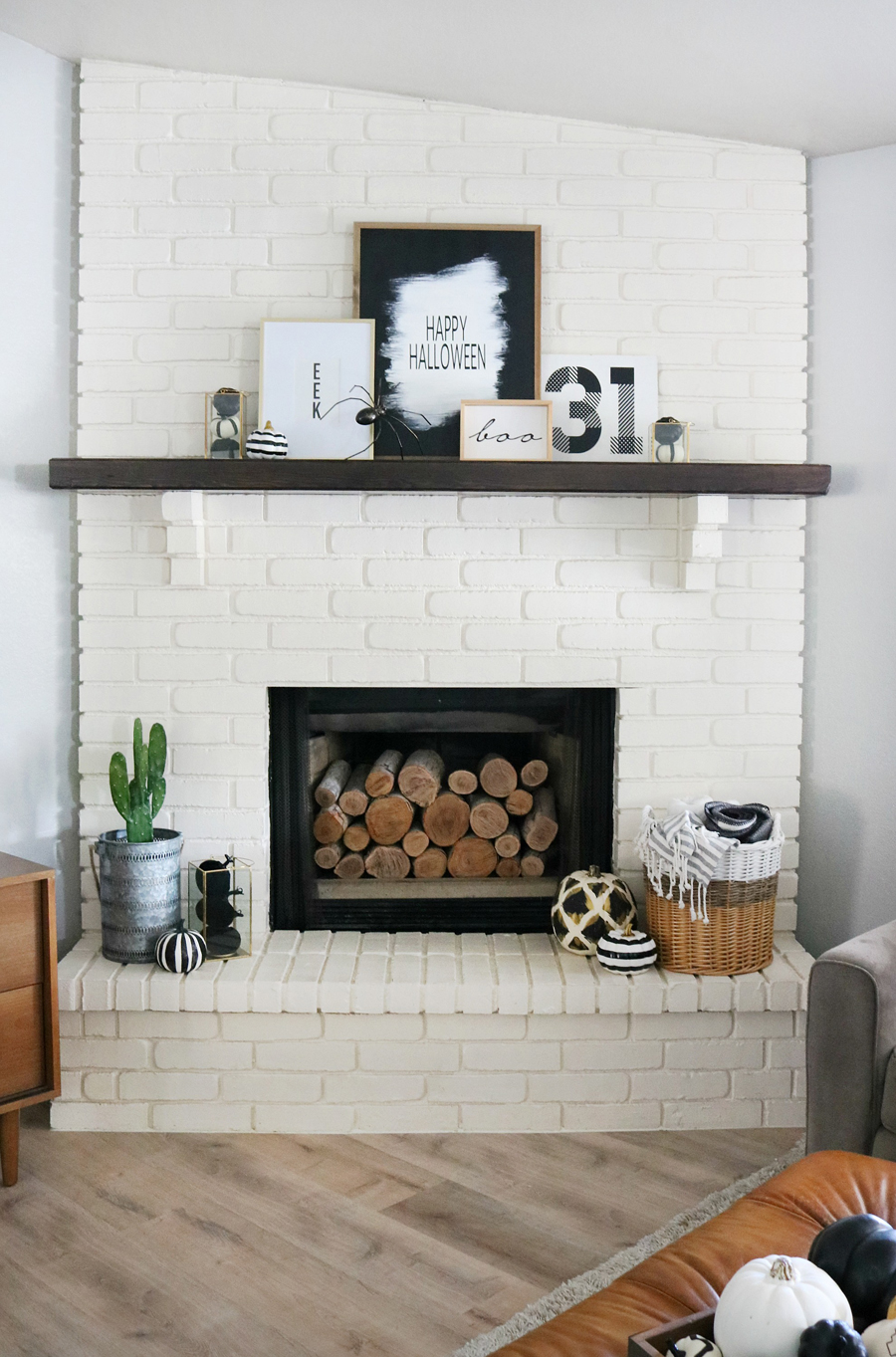 It seems to be a pattern that I wait until the very last minute to finally share my Halloween Decor with you guys. If you've been a reader for any length of time then you know that I am not a huge Halloween fan. This probably comes from not celebrating it while growing up, but I've tried to really embrace it since having kids. I typically do simple decor, obviously black and white, and I love using mostly things I already have on hand. Today I'm sharing the Simple Black & White Halloween Mantel Decor I threw together.
I really didn't want to create a lot of new decor this year, in fact, I almost put up all the same decor from last year because it was probably my favorite to date. You can see it HERE. I decided to use the layout for the mantel decor I already had up from my "every day" Succulent Inspired Mantel Decor but just make it more Halloween'ish.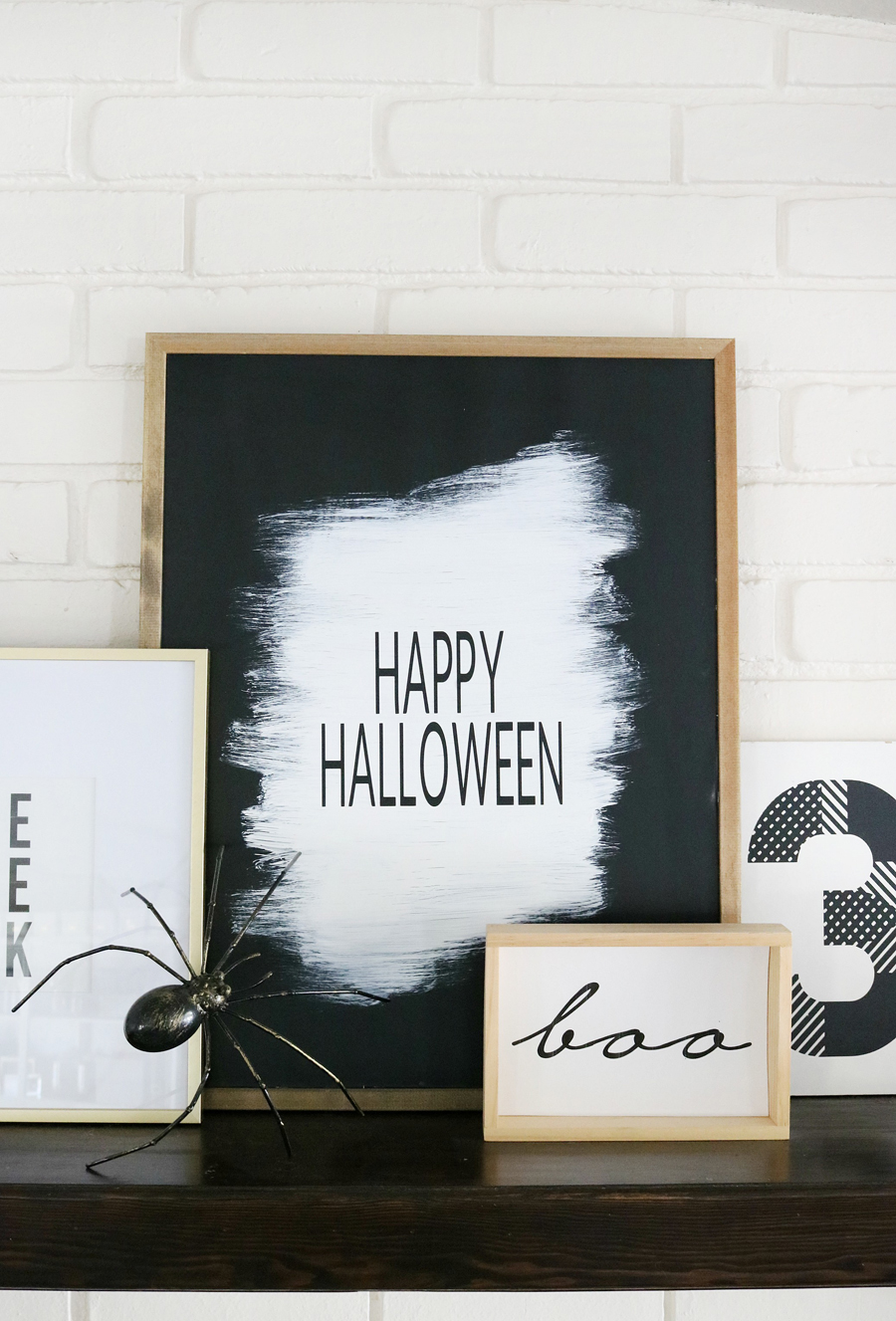 The first thing I did was to create a very easy focal piece of art for the largest frame on my mantel. I took a piece of foam core board that I had on hand, it happened to be white so I spray painted it matte black. I cut it to fit the inside of the frame. Then with some white acrylic paint and using a dry brush painting technique I created a very rough background. I used my Cricut Maker to cut a simple "Happy Halloween" phrase out of vinyl and adhered it to the center of the board. Once everything was dry I popped the foam core board on top of the existing glass in the frame. No need to remove any artwork because it fit snuggly inside the frame.
I also switched out the art in the gold frame and made some for the small wood frame too. The gold and metal glass hurricanes are from Walmart and can be seen here in my Black & White Fall Porch as well. I love that they are so pretty and I can fill them with so many things.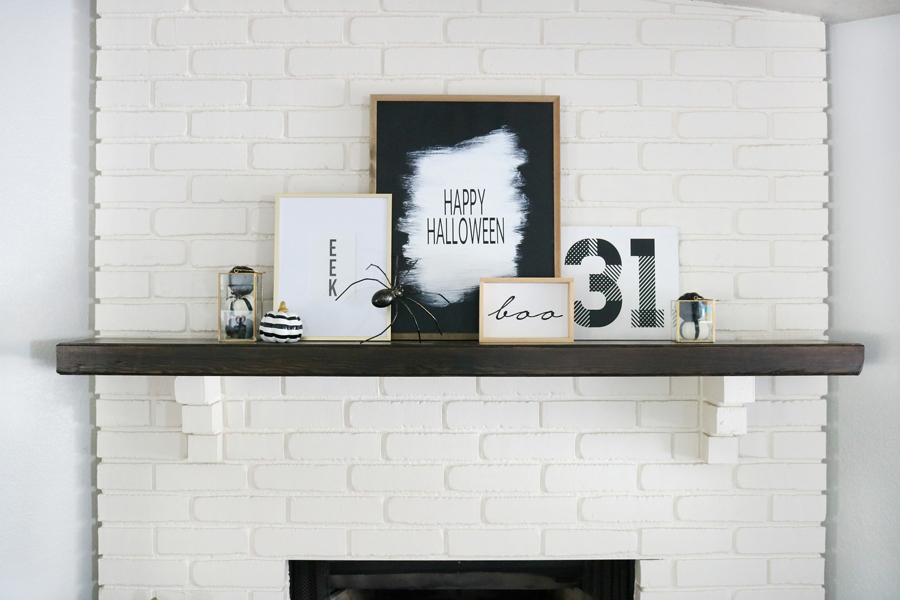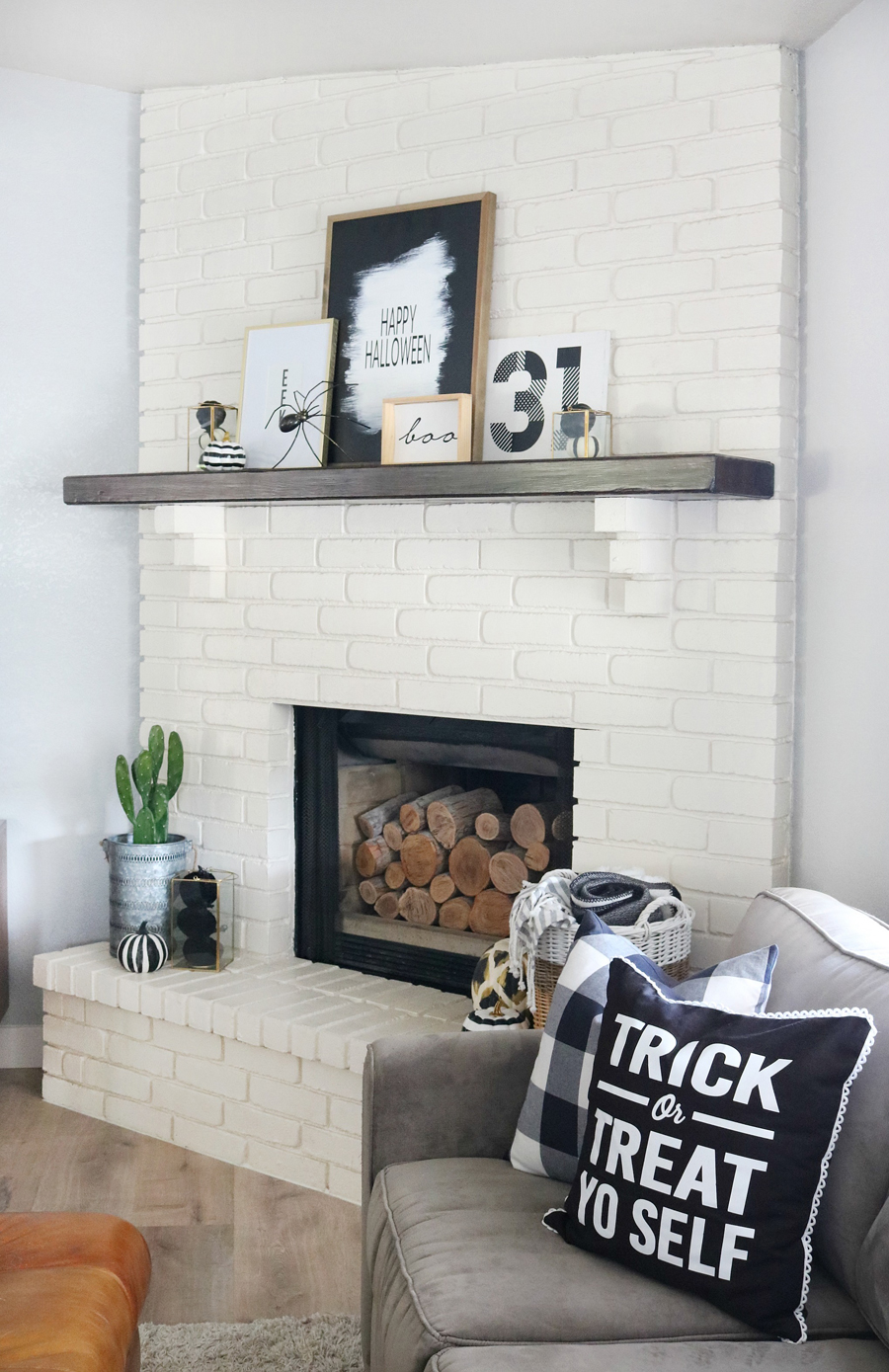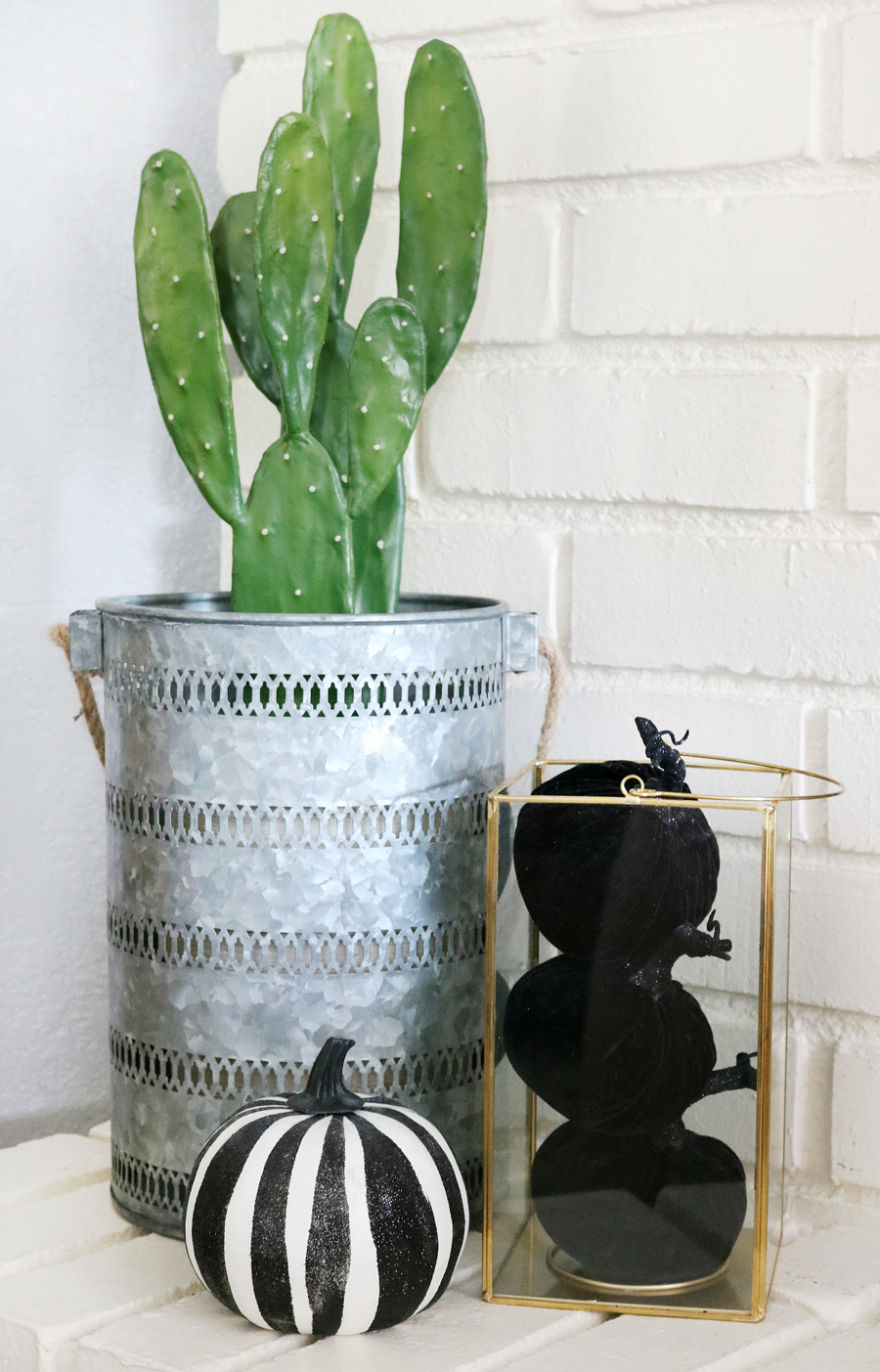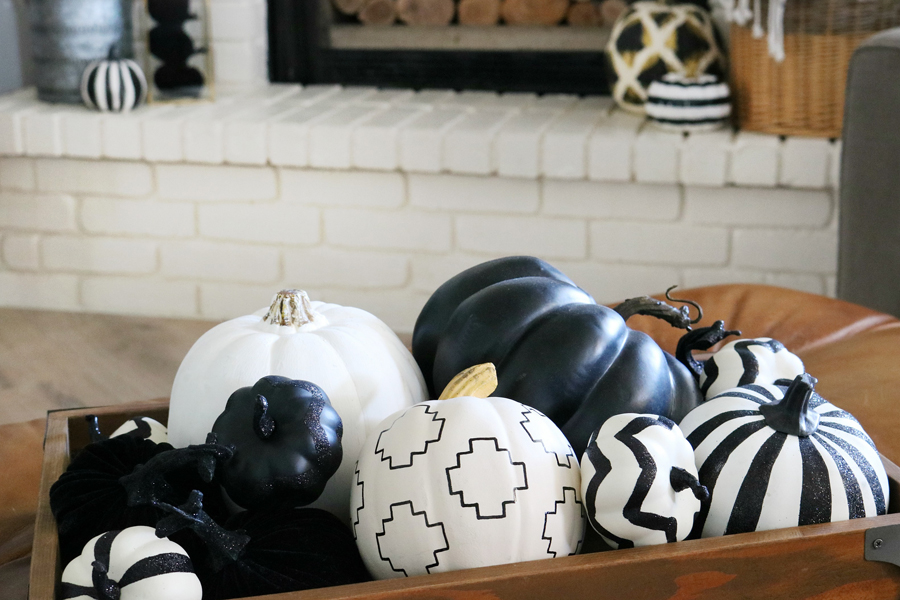 While it's not fancy, spooky, or even super detailed with decor…I love how it turned out. It's clean, black and white, and cute.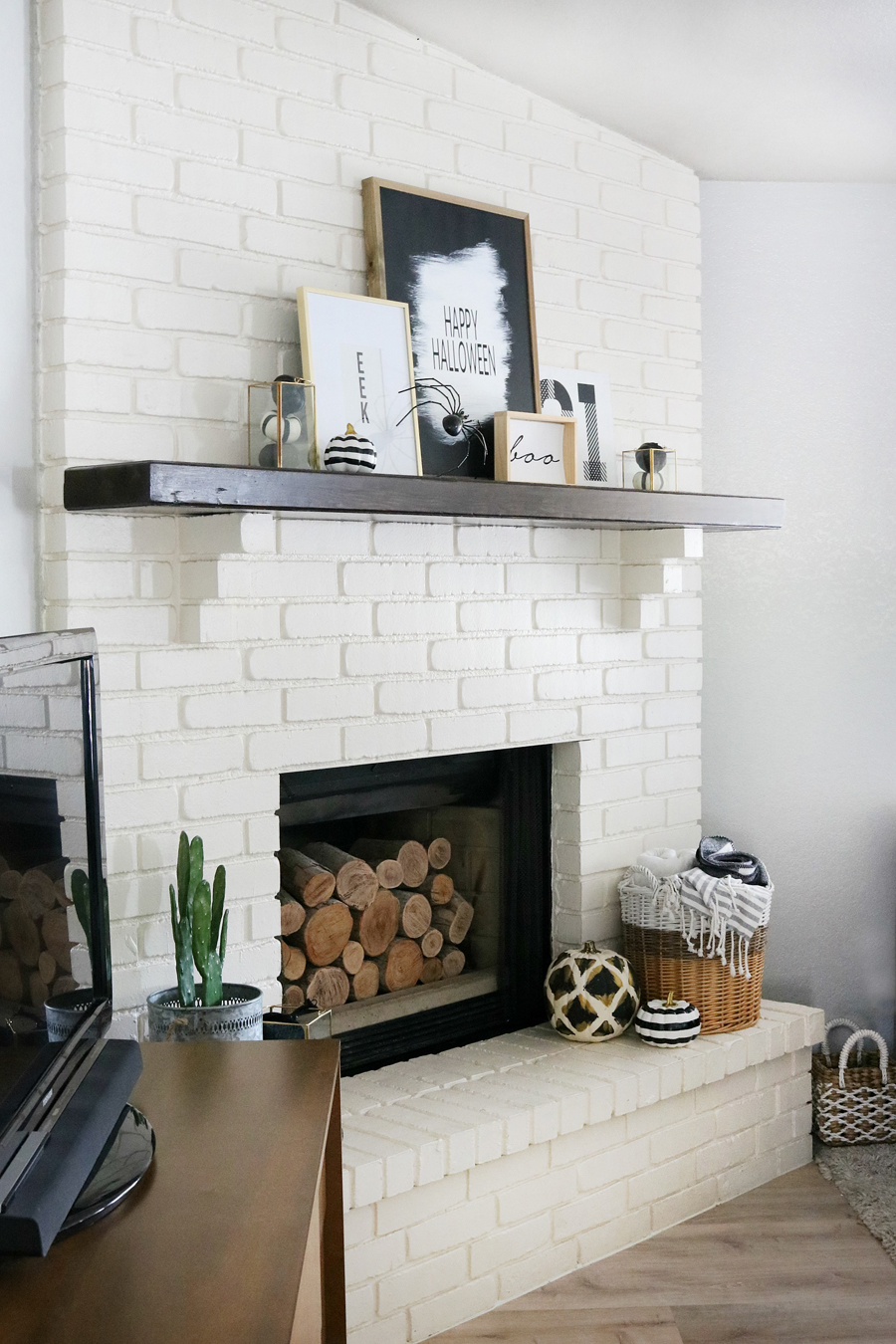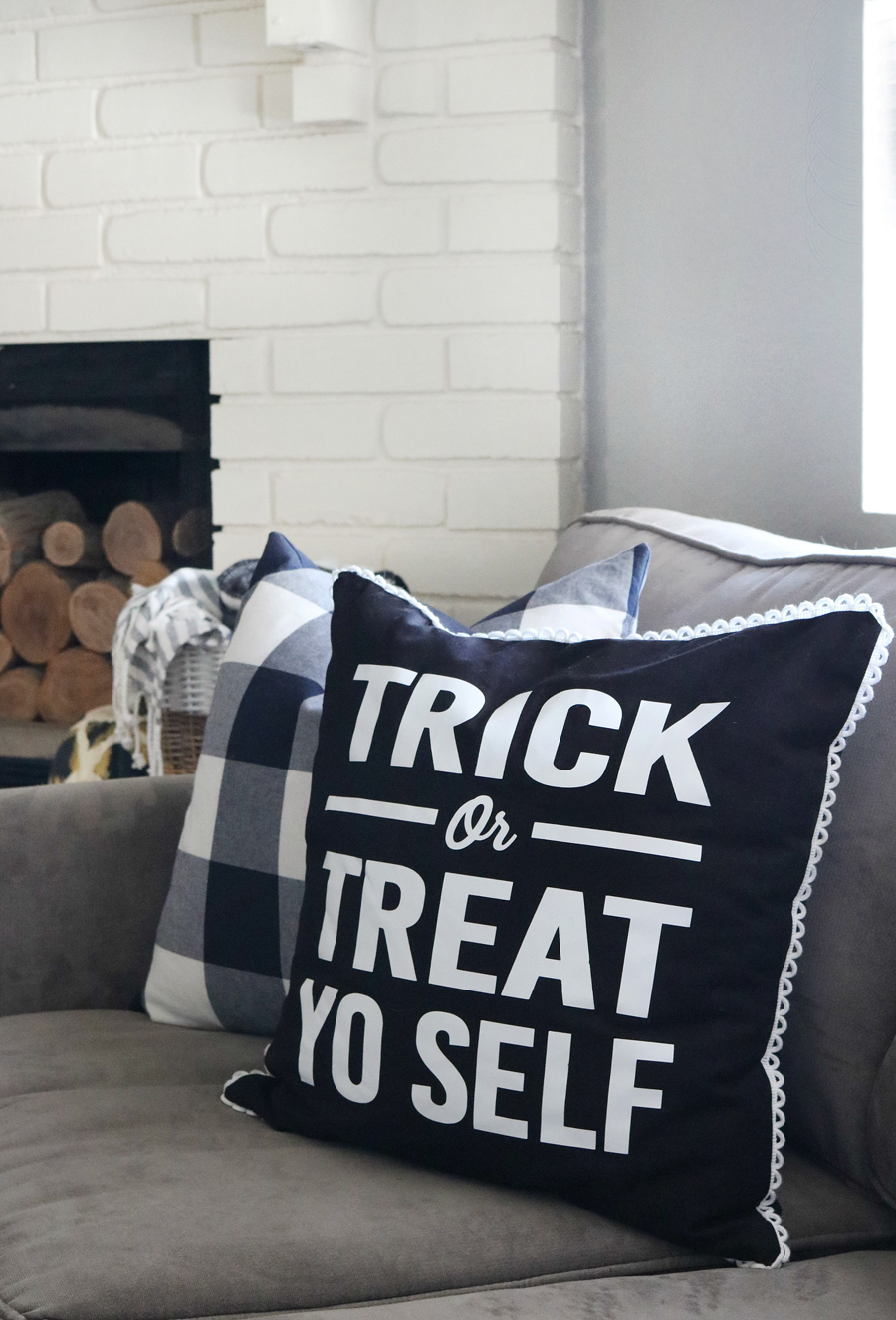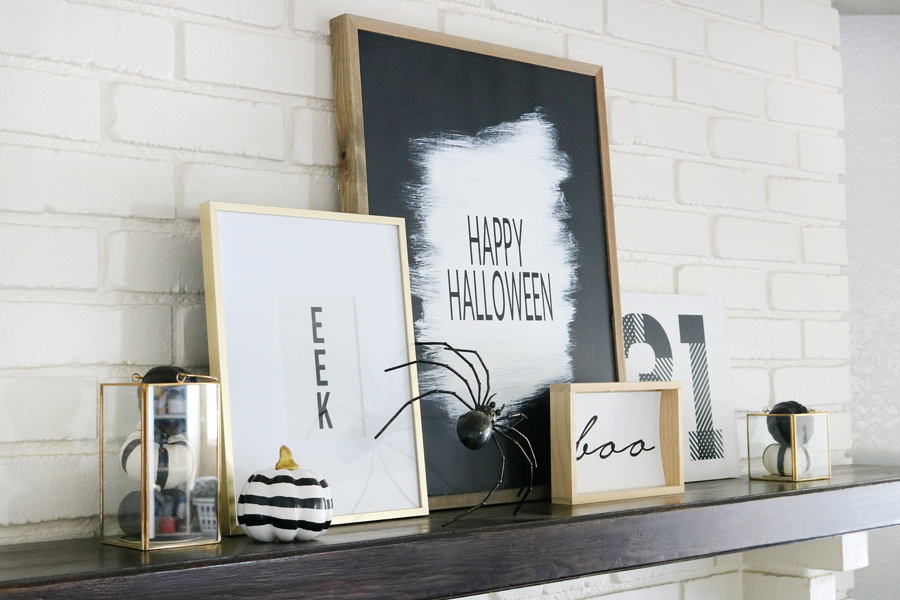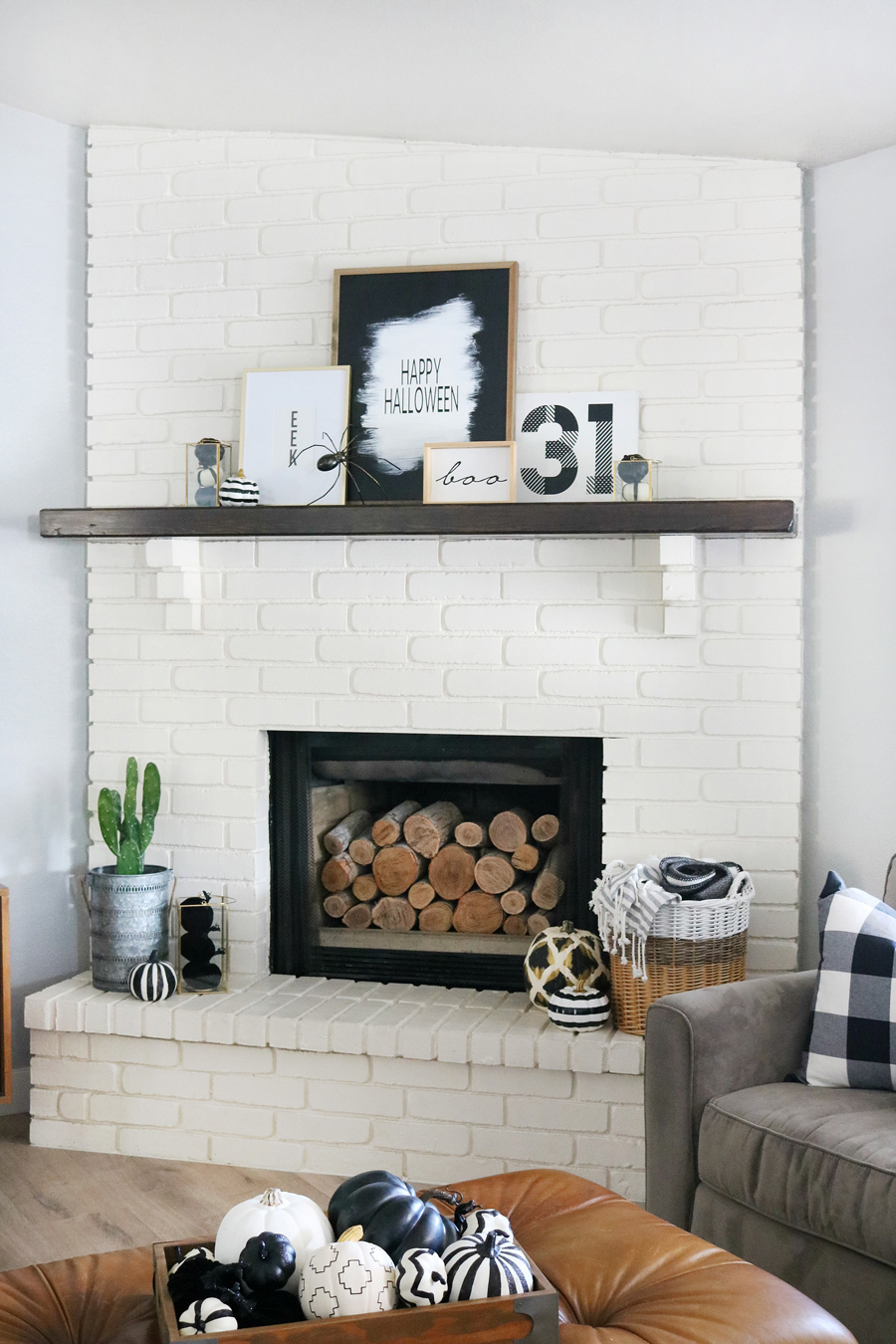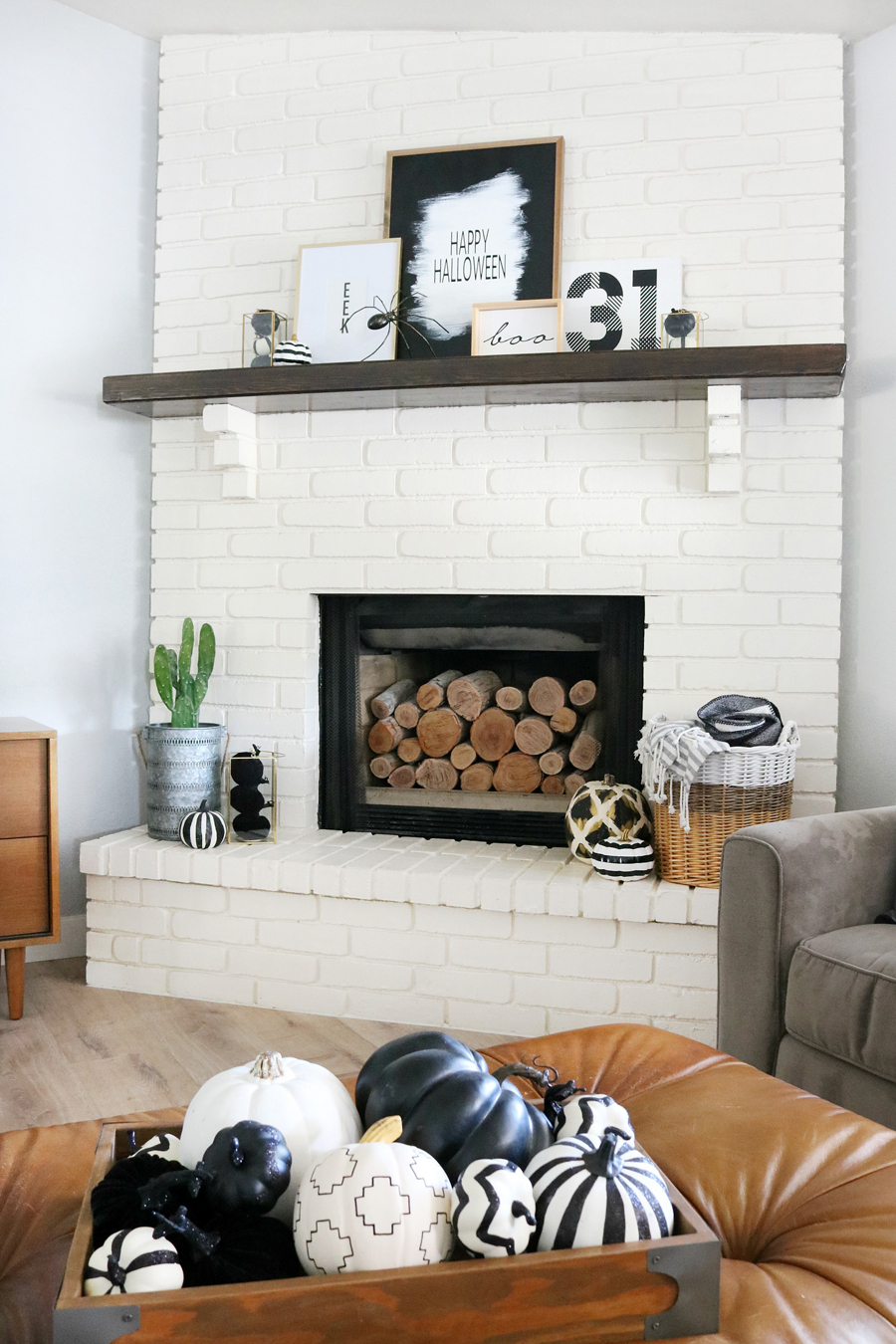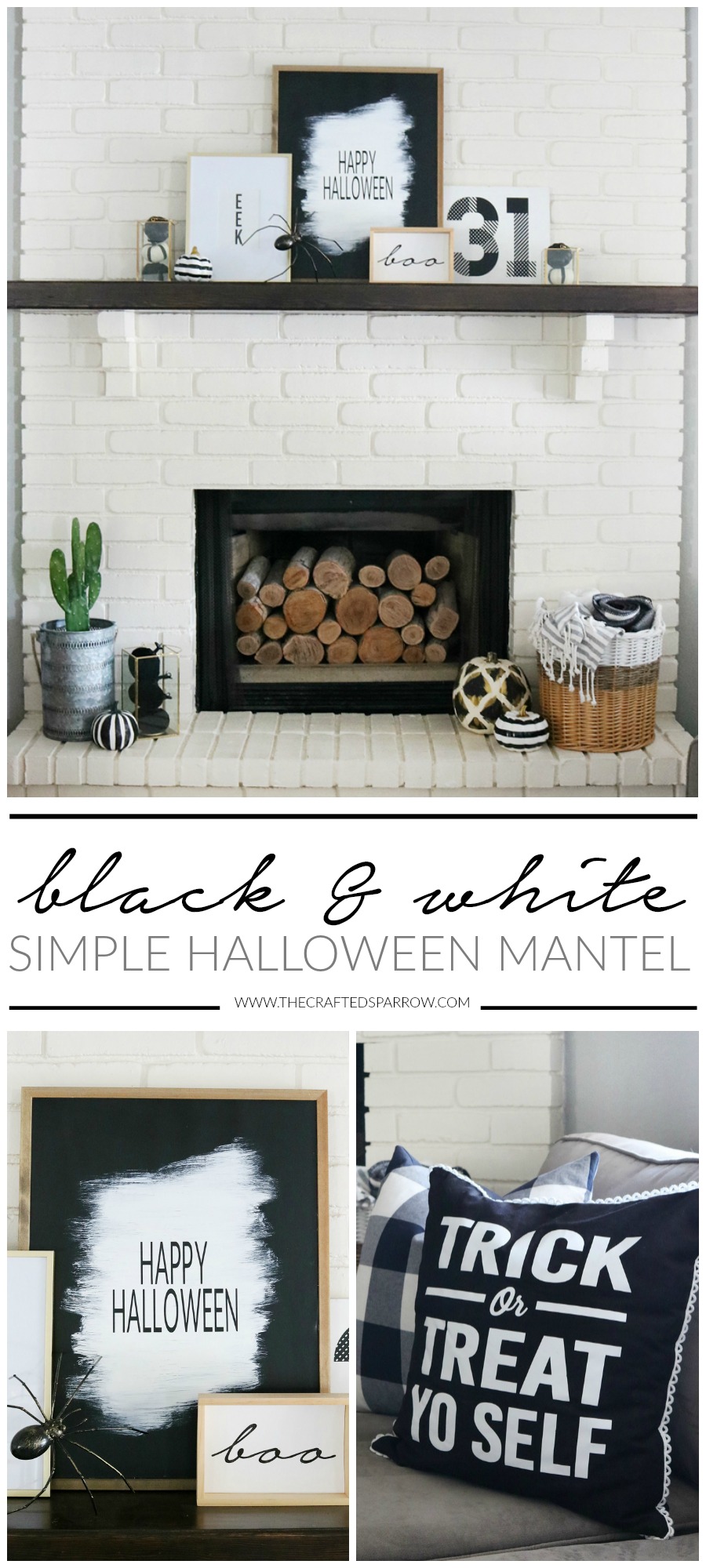 Love the black and white Trick or Treat Yo Self Pillow? You can find the link to it and even more awesome ideas below…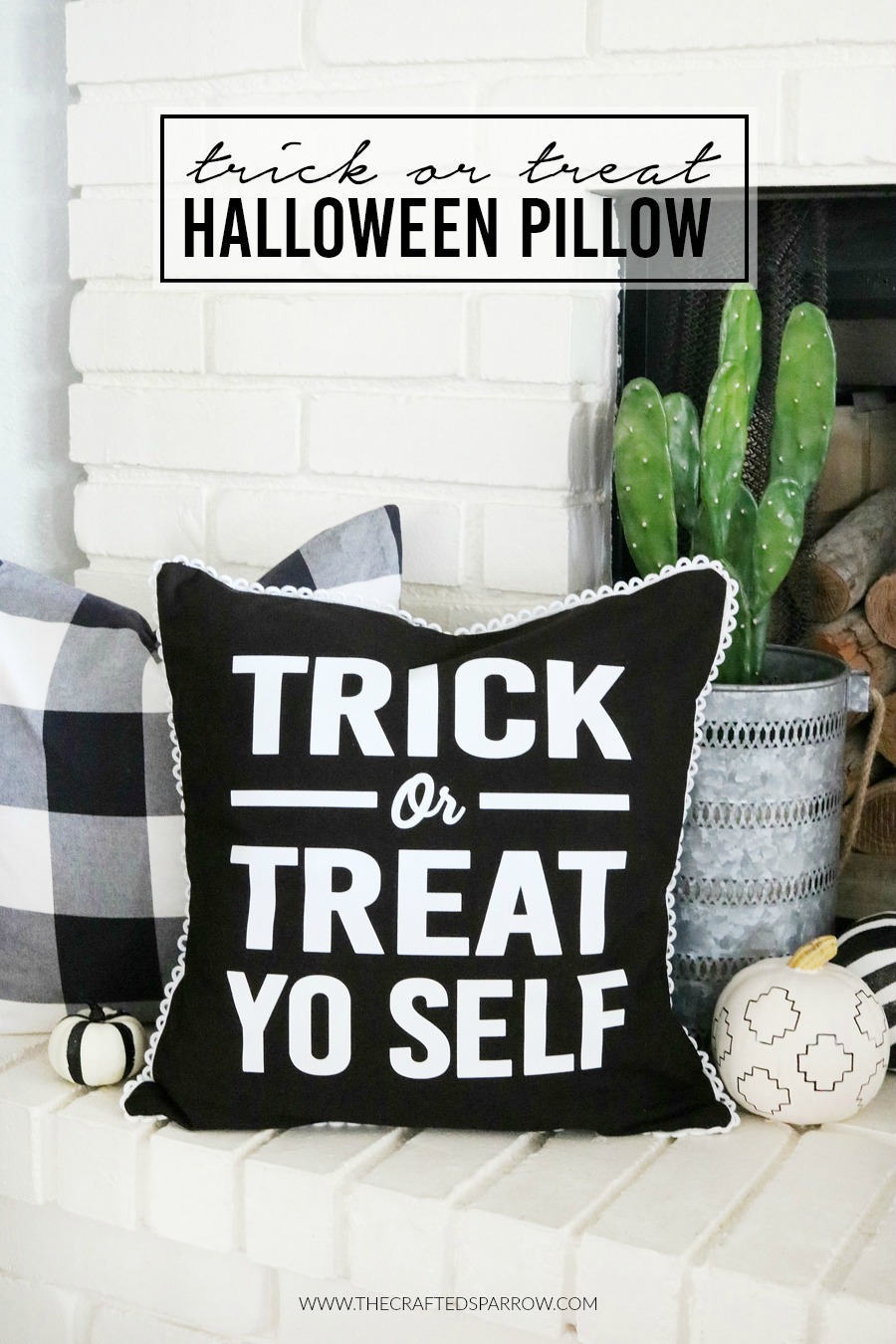 Trick or Treat Yo Self Halloween Pillow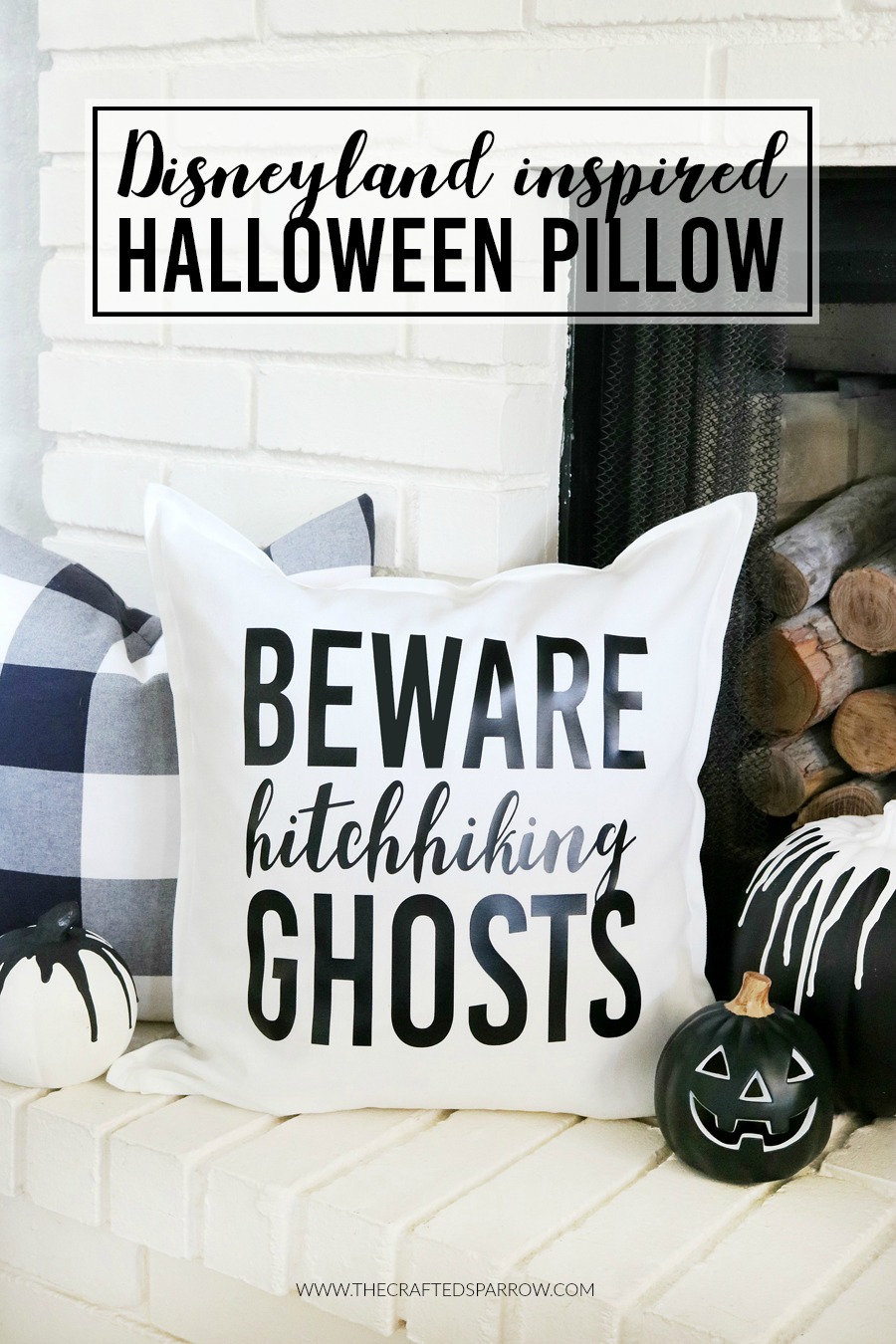 Disney Inspired Haunted Mansion Halloween Pillow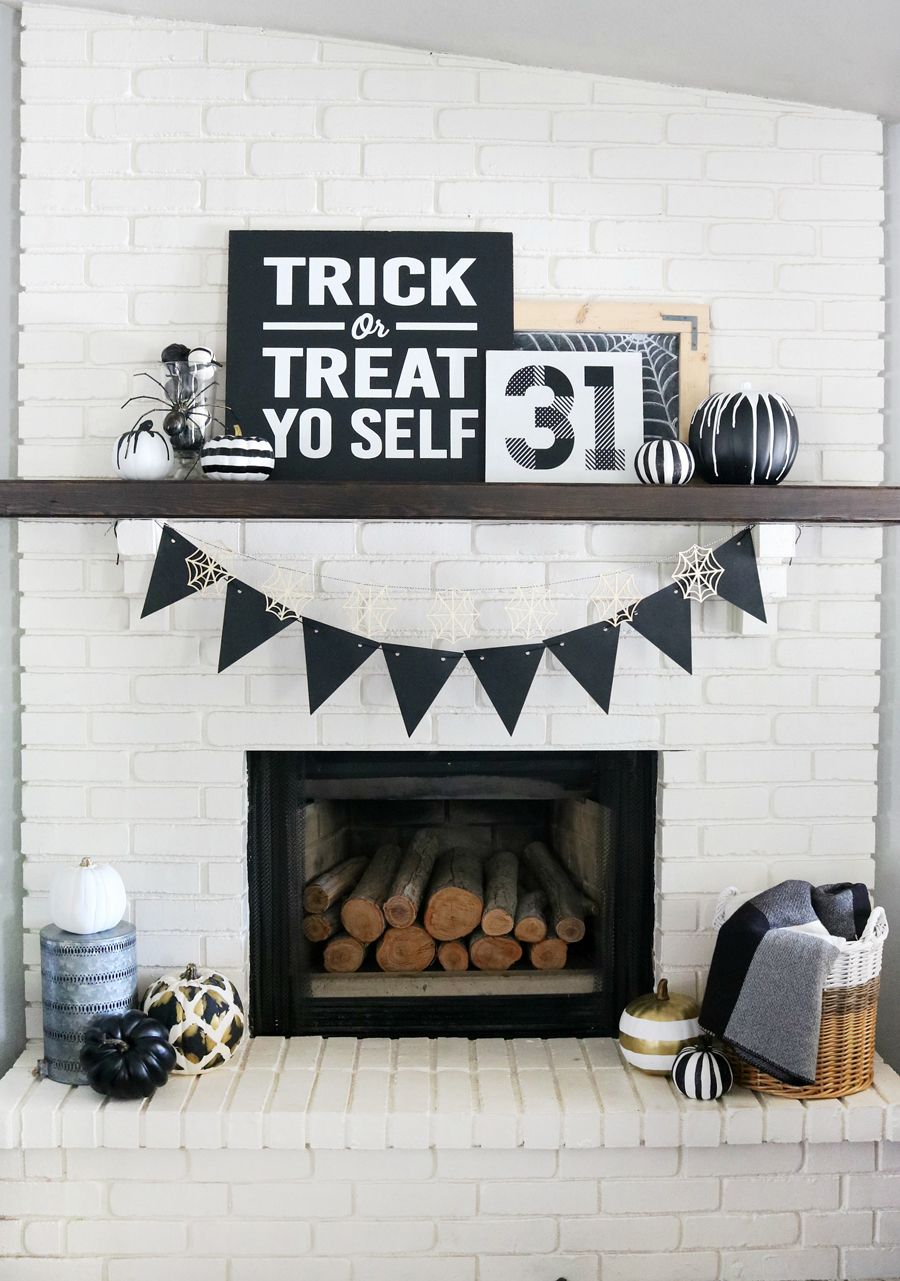 Black & White Halloween Mantel Decor