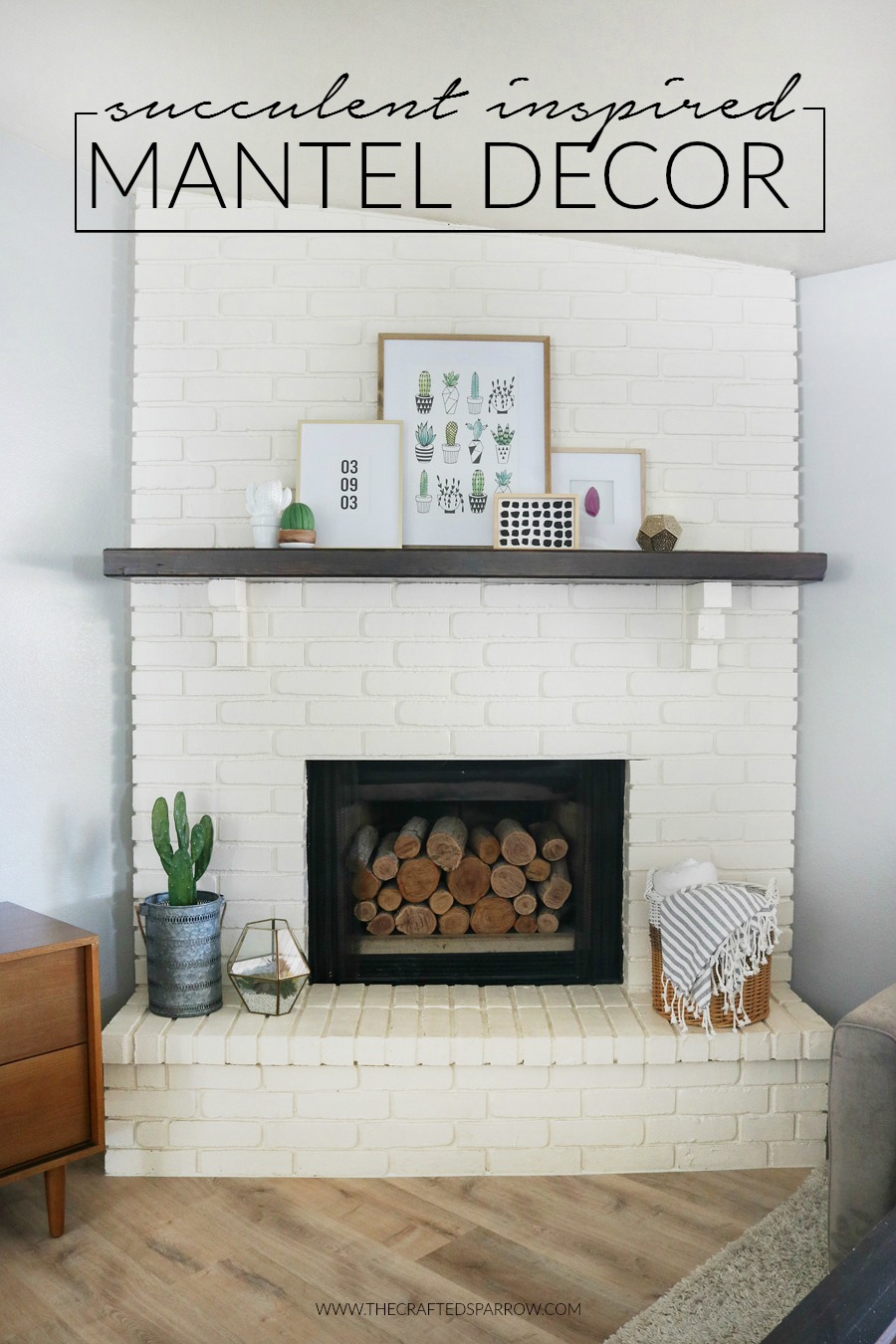 Last month I shared my new AMAZING Wood Look Vinyl Plank Flooring from Allure that we had installed through the entire house. Since we redid the flooring and I had recently purchased a new neutral colored couch I knew my whole family room was due for a refresh. The before wasn't bad, but it was just not me anymore. To go with the new decor it meant I got to do my favorite thing which is decorating my mantel, this Succulent Inspired Mantel Decor is probably my most favorite mantel to date.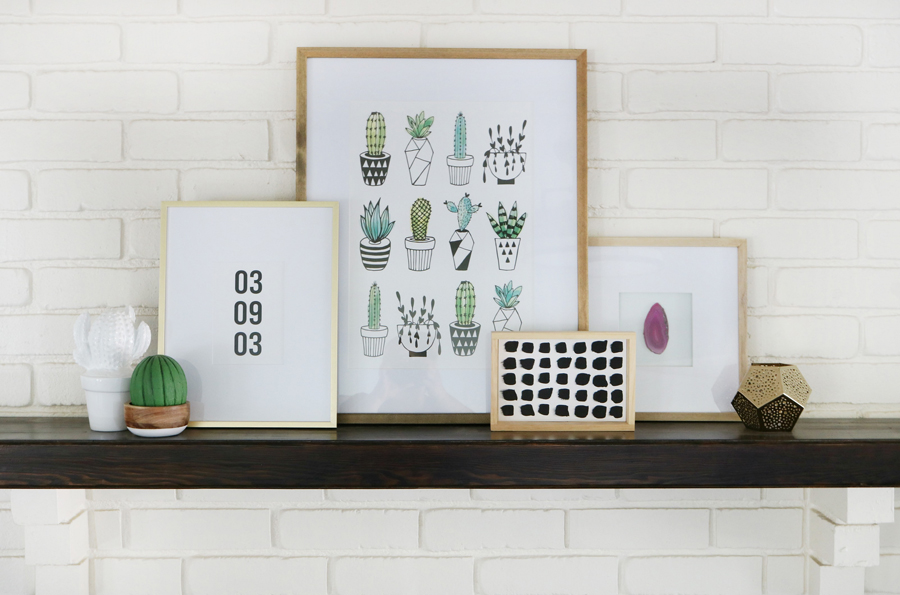 All the mantel and room decor was centered around the super fun large framed succulent/cactus print in the center. I found it at Hobby Lobby on Clearance, which is odd because I go there looking for decor and artwork so often and we'd never even seen it out on the floor before. Then BAM it was on clearance and it called my name! It has all my favorite things, black and white – turquoise – cactus and succulents! I tried finding it online for you guys but I don't think it's available anymore, but they do have THIS one that is super cute!
I wanted to keep the decor on the mantel clean, with straight lines. So I picked artwork and frames that were clean and modern.
The gold frame is from Target, and I wanted to print easy artwork that had some personal meaning to it so I added our anniversary date. Honestly, before I'd printed it this way I never noticed that we have a cute anniversary date. Although my hubby pointed out that we should have gotten married on 03-03-03 instead. I quickly reminded him that we didn't really care or even think about the date when we got married, we just wanted to get married as fast as we could. Ha.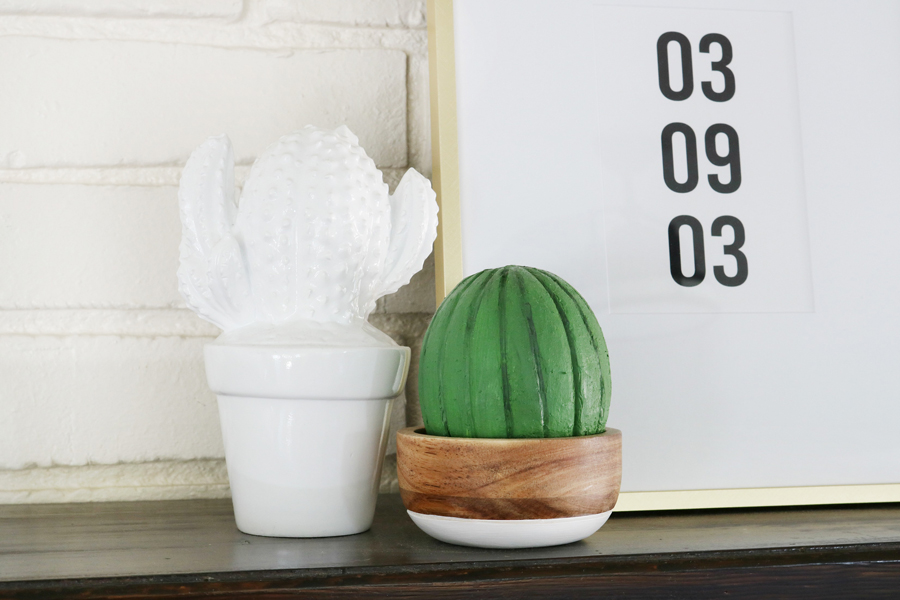 I wanted to include the cute little Foam Cactus Decor I made last month, it's perfect in the wood bowl and helps to add texture to the mantel.
The white resin cactus was a must have purchase when I saw it at Michaels recently.
The 12 x 12 Pink Agate Shadow Box framed art was another Target find. You guys! Can you believe I've never added pink to my living room decor before!?! It's probably because I had a cranberry colored couch for most of my adult life, it's kind of a hard color to decorate around.
The black and white dot art is handmade by yours truly. It's just some quick brush strokes and I inserted it into a raw wood tray from Michaels.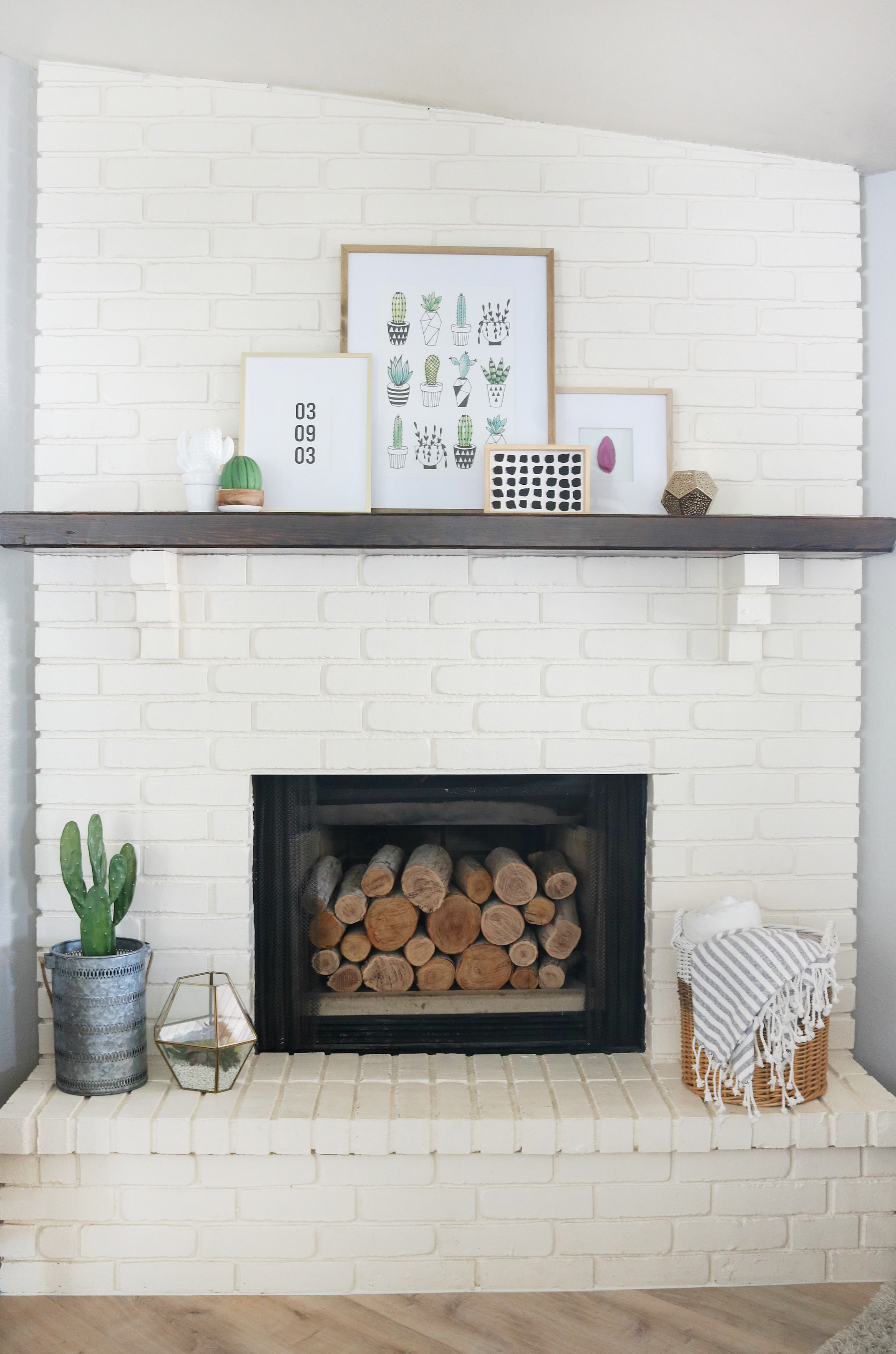 I simplified the hearth decor as well. I kept my favorite two-toned basket blanket. This is one of my favorite Goodwill thrift store finds. I freshened it up by painting the top of the basket white. If you're looking for a super comfy light blanket for summer be sure you snag THIS striped blanket from Target. I love the weight of it and the tassel fringe at the ends.
The potted prickly pear cactus I found at Target as well, it's obviously one of my favorite stores. I just put it inside a galvanized lantern I had since its pot was a little too small for this space. It totally helped to beef it up.
I love the small pops of gold, the fresher colors against the white brick fireplace and the neutrals from the wood tones. Every time I look at this Succulent Inspired Mantel Decor while chilling on the couch I get so super happy.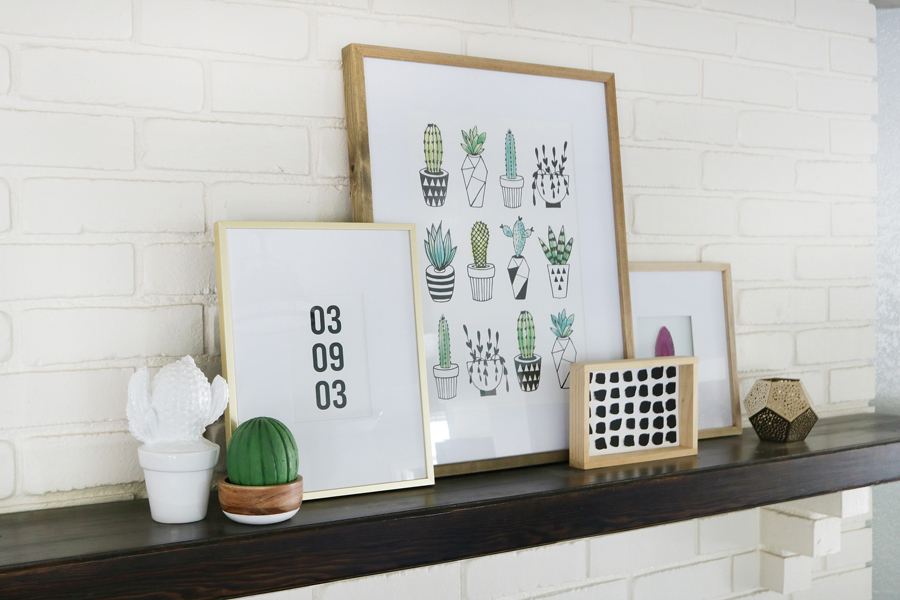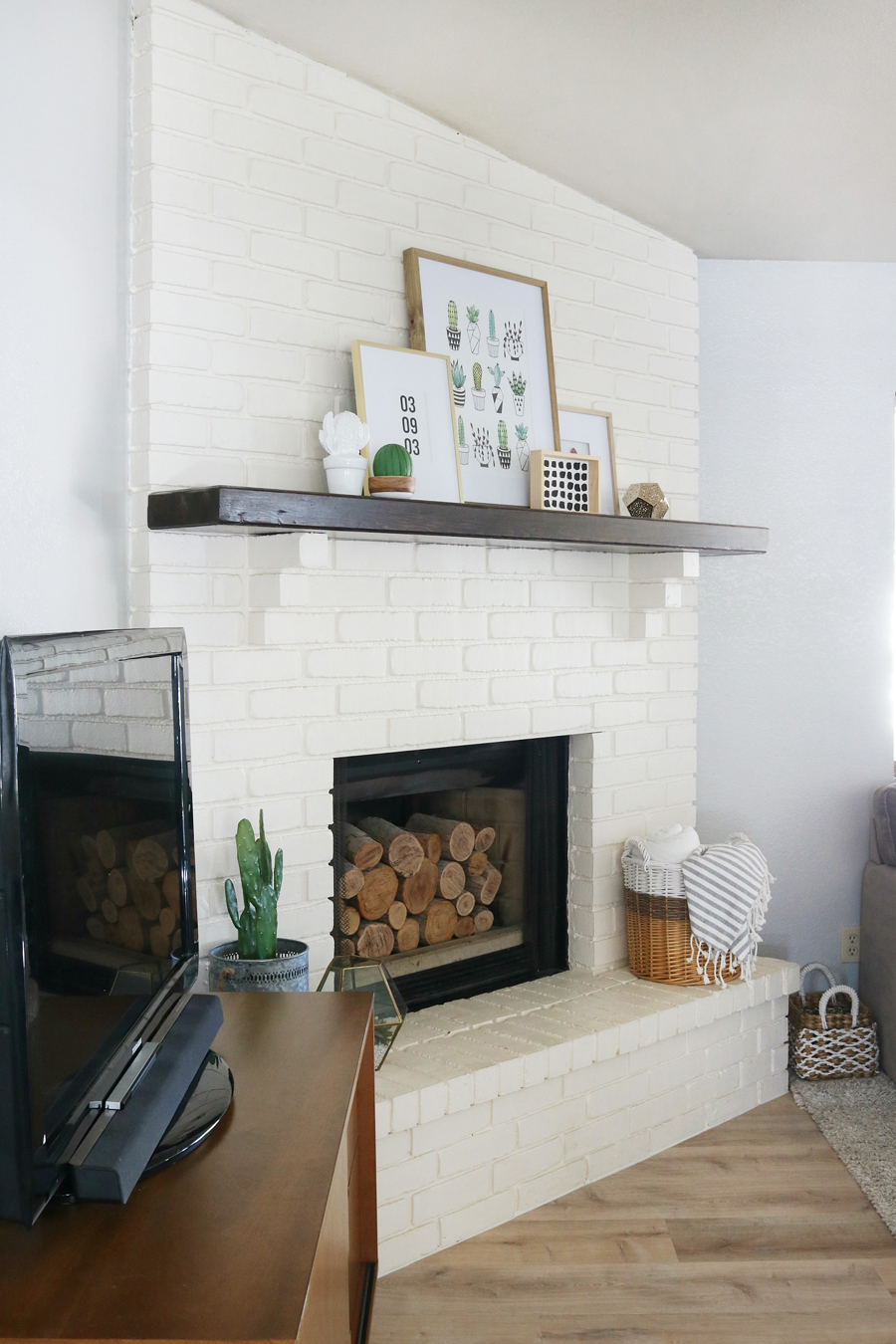 If you haven't read all about my new Wood Look Vinyl Plank Flooring from Allure be sure to head over and check them out. Like I mentioned before they're AMAZING and it's like having a brand new house when you see the before!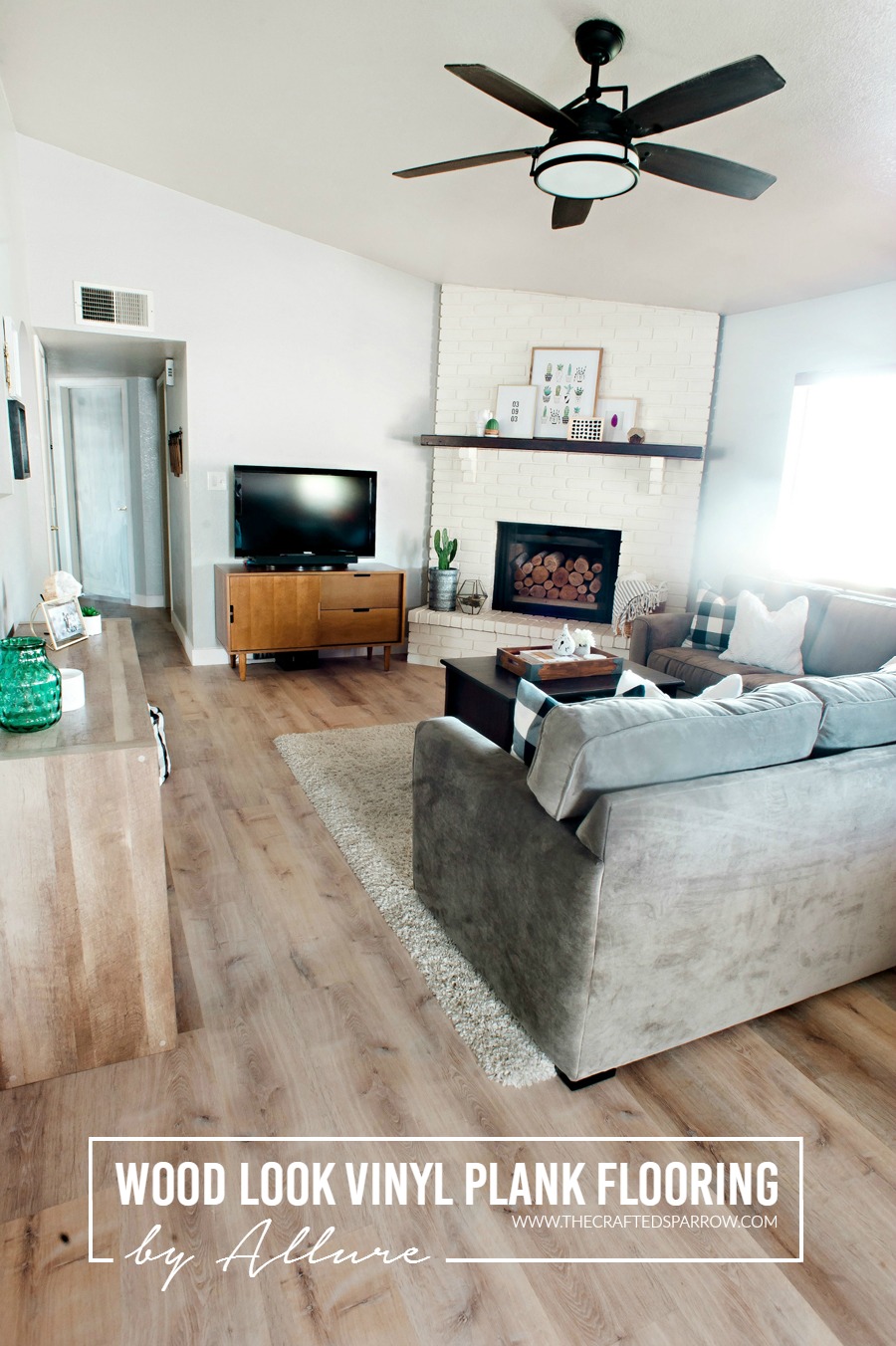 Wood Look Vinyl Plank Flooring from Allure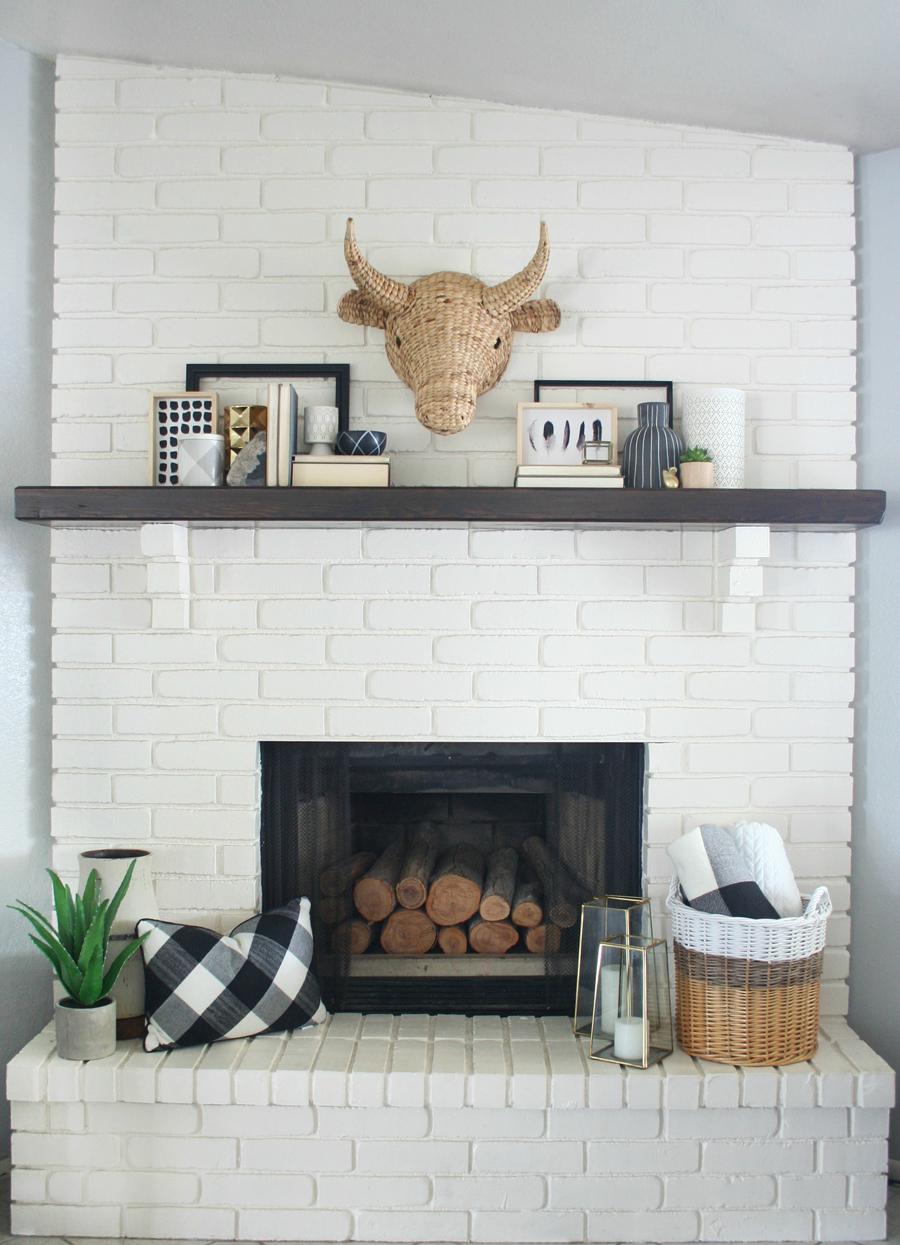 Black & White Mantel Decor