Who doesn't love getting a special sweet treat on Valentine's Day?! There are so many yummy treats to chose from on Valentine's Day but one of my faves is donuts! I got the opportunity to visit the newest Dunkin Donuts Next Gen Store and the only one of it's kind here in Arizona this week. Let me show you how to have a happy Valentine's Day with Dunkin Donuts.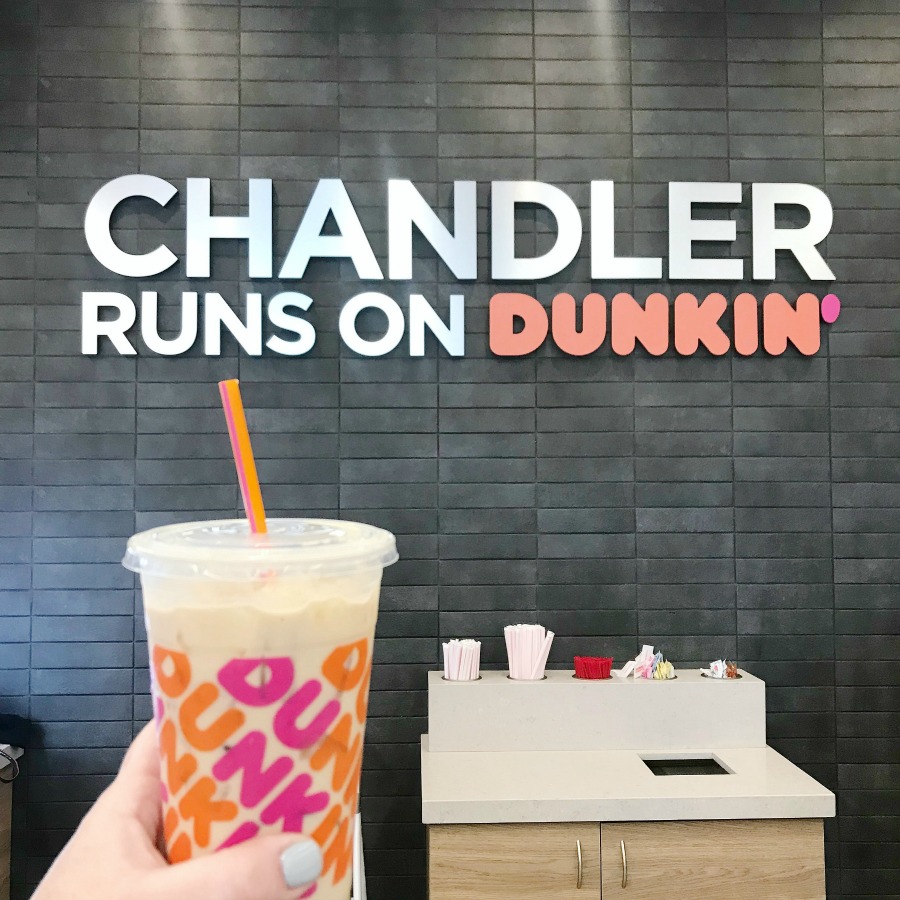 Disclosure | This post is sponsored on behalf of Dunkin Donuts. All opinions are my own.
This week I was invited to a private event hosted by the newest Dunkin Donuts to arrive in Arizona, their newest Next Gen store is located in Chandler, Arizona right on the Gilbert / Chandler border. The store features the new updated look for Dunkin and is so good, with lots of neutral colors – wood finishes – textured brick walls – and with a pop of their signature pink and orange logos it's perfectly modern and I love it.
One of my favorite new features this stores boasts? The coffee and tea on tap! Uhm yeah, how cool is that?! Let me just tell you about that Nitro coffee you see there. I was hesitant to try it because I usually only drink my coffee with cream and sweetener of some kind. This Nitro though…so smooth! I couldn't believe I was drinking it black. The taste was unreal and so delicious – if you're in your local Dunkin Donuts be sure to ask for a sample!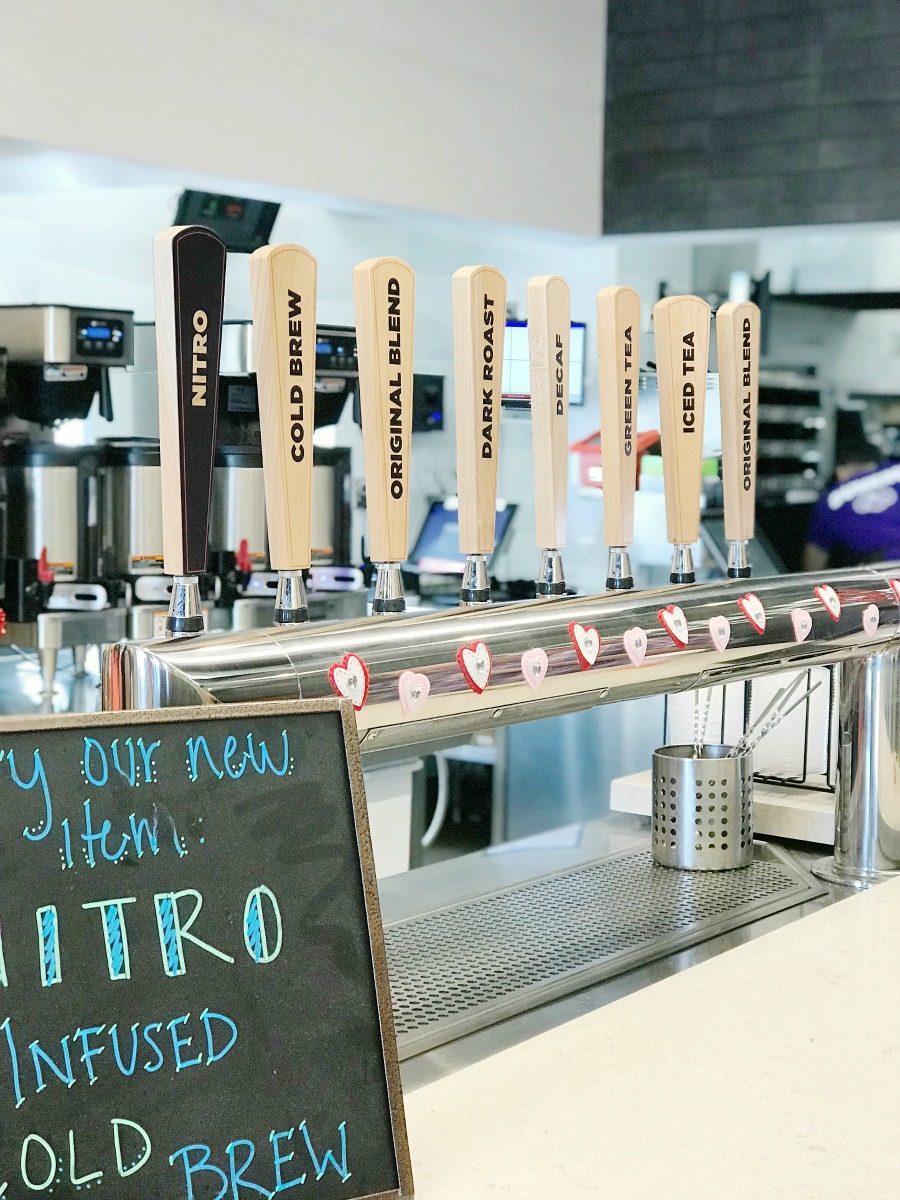 Dunkin Donuts never disappoints when it comes to delicious holiday treats, am I right?! I love when they do their seasonal donuts, these emoji hearts donuts are so cute. Perfect for the office or a class party! I brought a couple home to the kids and they loved them.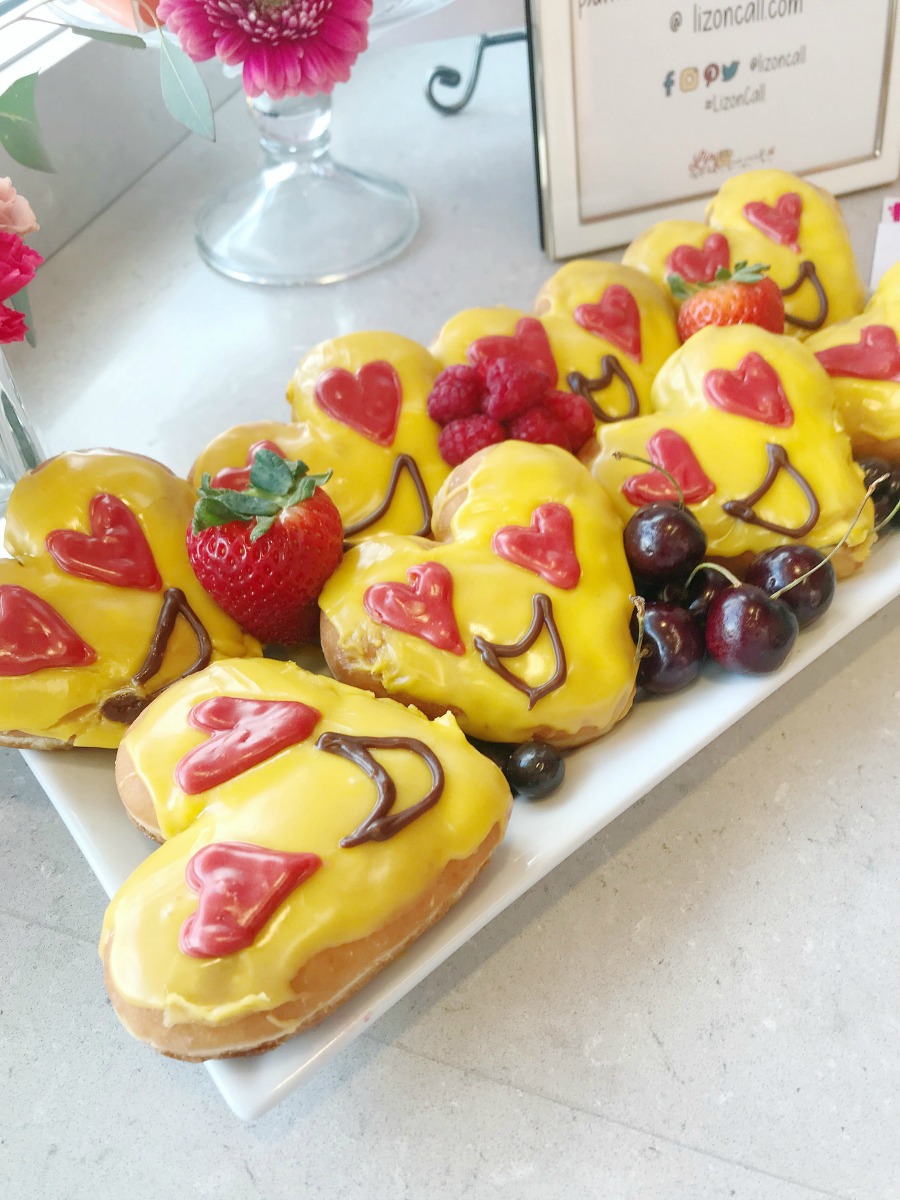 I absolutely loved this idea, the team at the newest Dunkin Donuts store had set up so many amazing treats for us to sample and this amazing Donut Dessert Charcuterie Board was one of them. It was so pretty and I love the idea of a dessert board for your party or get-togethers. We are totally doing this at our Galentine's Day party! The donuts on the board are the very best addition.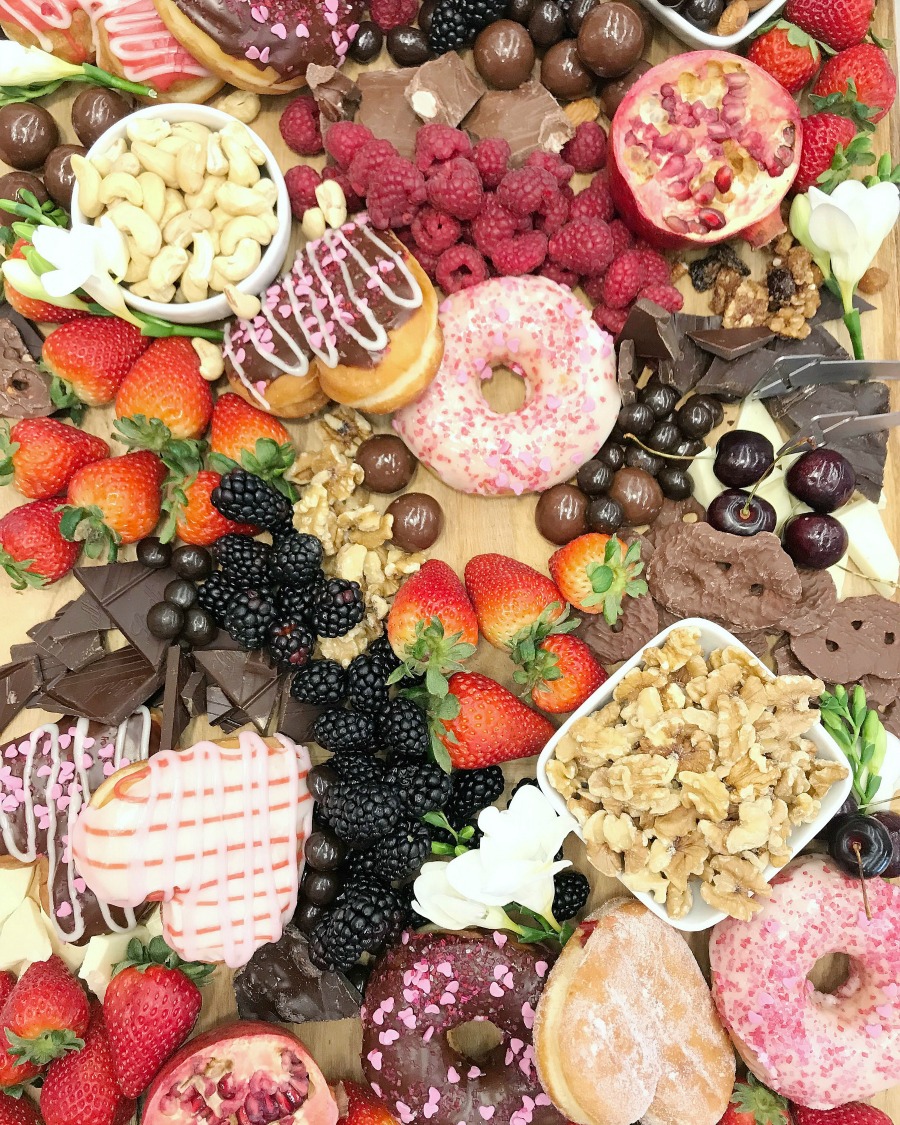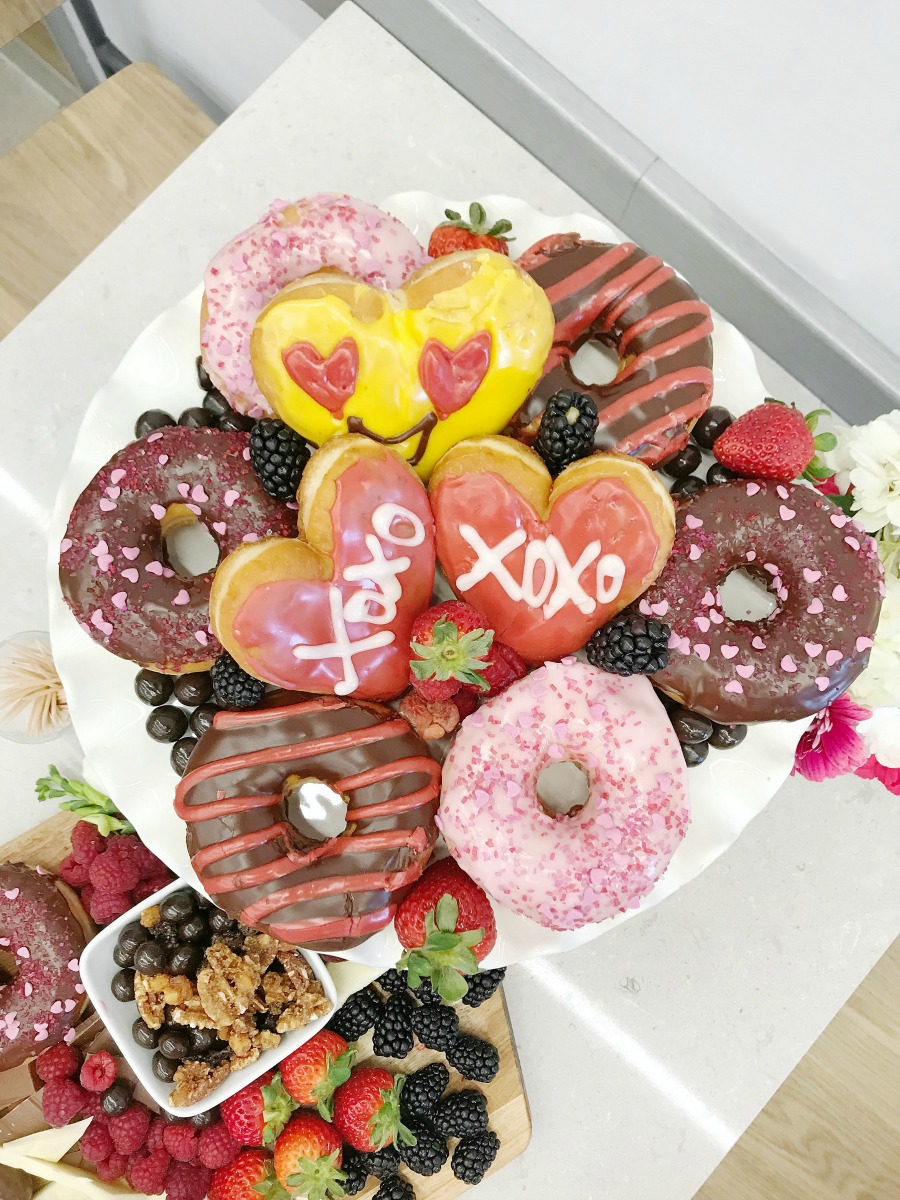 Don't worry Dunkin Donuts & Liz from Liz on Call have you covered if you're looking for a quick and easy Valentine's Day gift idea! Liz from Liz on Call created some amazing printable gift tags and more for you to download for free. Pair the printables with your favorite Dunkin Donuts treats and you're all set. Click on the link below to be taken to download all these amazing printables now and enjoy!