DISCLOSURE | This is a sponsored post written by me on behalf of Torreon.
Is it just me or did this past spring seem even more stressful than usual? This summer I have big plans, lots of deep breaths, relaxing and peaceful moments, and counting my blessings for all the extra time my family has spent together. Our boys are growing so incredibly fast and our summers with them are limited. A little R&R somewhere that we can get away from this Arizona heat would also be amazing. Our temps here have been brutal and have me craving somewhere cool, somewhere peaceful is a must, and a place my boys can connect with nature. It may be wishful thinking, but I've been looking at vacation homes and possibly maybe one day second-home options that would be fun for our whole family. I have found 5 Great Spots for Vacation Homes in The South and Southwest and I'm sharing them with you today.

1. SHOW LOW, ARIZONA
I've grown up in Arizona most of my life, but if you aren't from Arizona you might not know about the charming city of Show Low. This is a high-country hidden gem that locals love to visit for it's towering pine trees and cooler temps.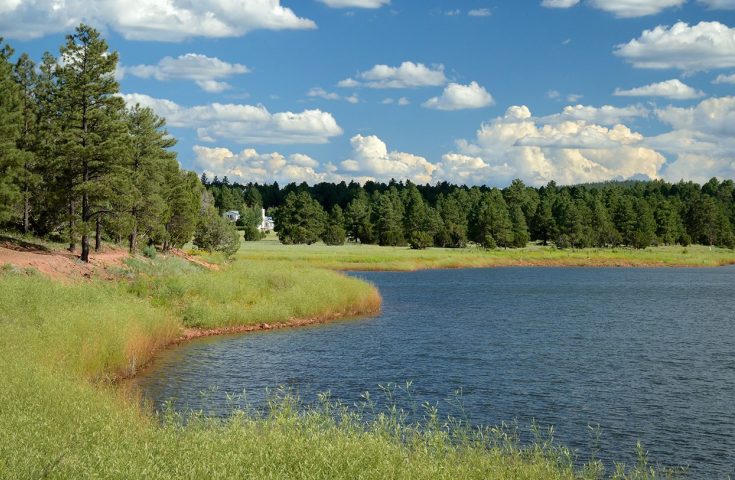 Image Source: visitarizona.com
It's just a few hours from metro Phoenix and has some great vacation home / second-home options including Torreon, a sprawling resort-style community nestled in the beauty of the White Mountains. Torreon is home to 36 holes of championship golf, a huge outdoor pool, family game center, fitness and cardio center, pickleball, sand volleyball, fishing ponds, and a first-class grille where you can enjoy delicious food and drinks. This down-to-earth community is also home to land lots that are idea for building your dream vacation home. Surrounded by forestry and wildlife, the are offers ample privacy, hiking trails, mild four season, and everything you need to start your second home. Community member love it so much , many have ended up selling their original home and have made Torreon their year-round retreat. For real estate inquiries, contact Linda Cedarblade, Designated Broker of Cedar Ridge Real Estate. 1-(928)-532-3030 / [email protected].
2. CORPUS CHRISTI, TEXAS
A lively beach town on the Gulf Coast, Corpus Christi has everything to offer when it comes to discovering southern Texas. This is on our families travel bucket list, our boys would absolutely love the water activities including sailing, surfing, kayaking, or kiteboarding. Away from the beach, we could peruse the Museum of Science and History, Botanical Gardens, or the enormous Texas State Aquarium.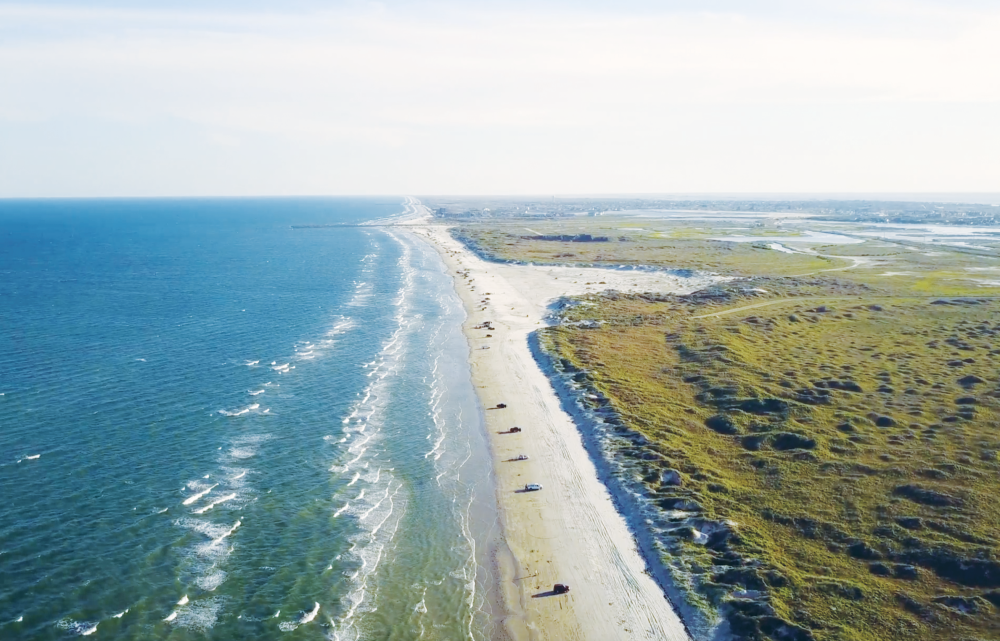 Image Source: visitcorpuschristi.com
Here, you can visit Dolphin Bay, the 400,000-gallon saltwater display that features two Atlantic bottlenose dolphins – it would be fun for the entire family. While our vacation home will have its own kitchen, there's nothing like the famous seafood joints that you can find throughout the city. When you visit Corpus Christi be sure to check out Black Diamond Oyster Bar, Krab Kingz, Snoopy's Pier, and Catfish Charlie's.
3. TAOS, NEW MEXICO
With a beautiful mix of desert and mountain terrain, Taos brings in all kinds of visitors thanks to its breathtaking ski resorts and various cultures. Experience your vacation home in the form of contemporary log cabins and condos resting near the area's many slopes.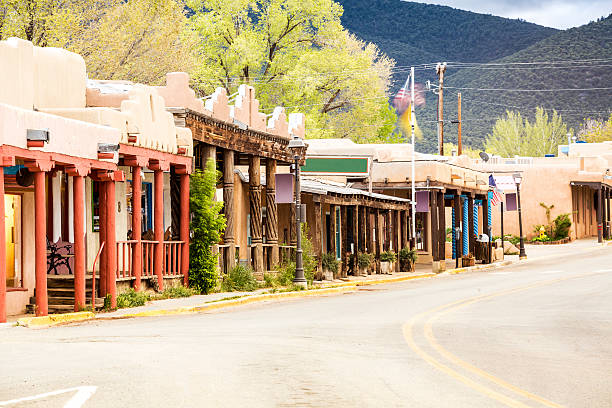 Image Source: taosgov.com
While in Taos be sure to visit classic adobe homes with picturesque desert views, a 20-minute drive from the mountains. Taos is also home to an art mecca, with several galleries and museums as well as an opportunity to experience Spanish and Native cultures with historic tours and activities. The entire family can enjoy off-mountain adventures including hot air ballooning, rafting, biking trails, and hiking routes.
4. RIO RANCHO, NEW MEXICO
A flourishing suburb of Albuquerque surrounded by beautiful desert and mountain terrain, Rio Rancho offers hundreds of hiking, biking, and running trails in addition to nearby breweries and historic sites.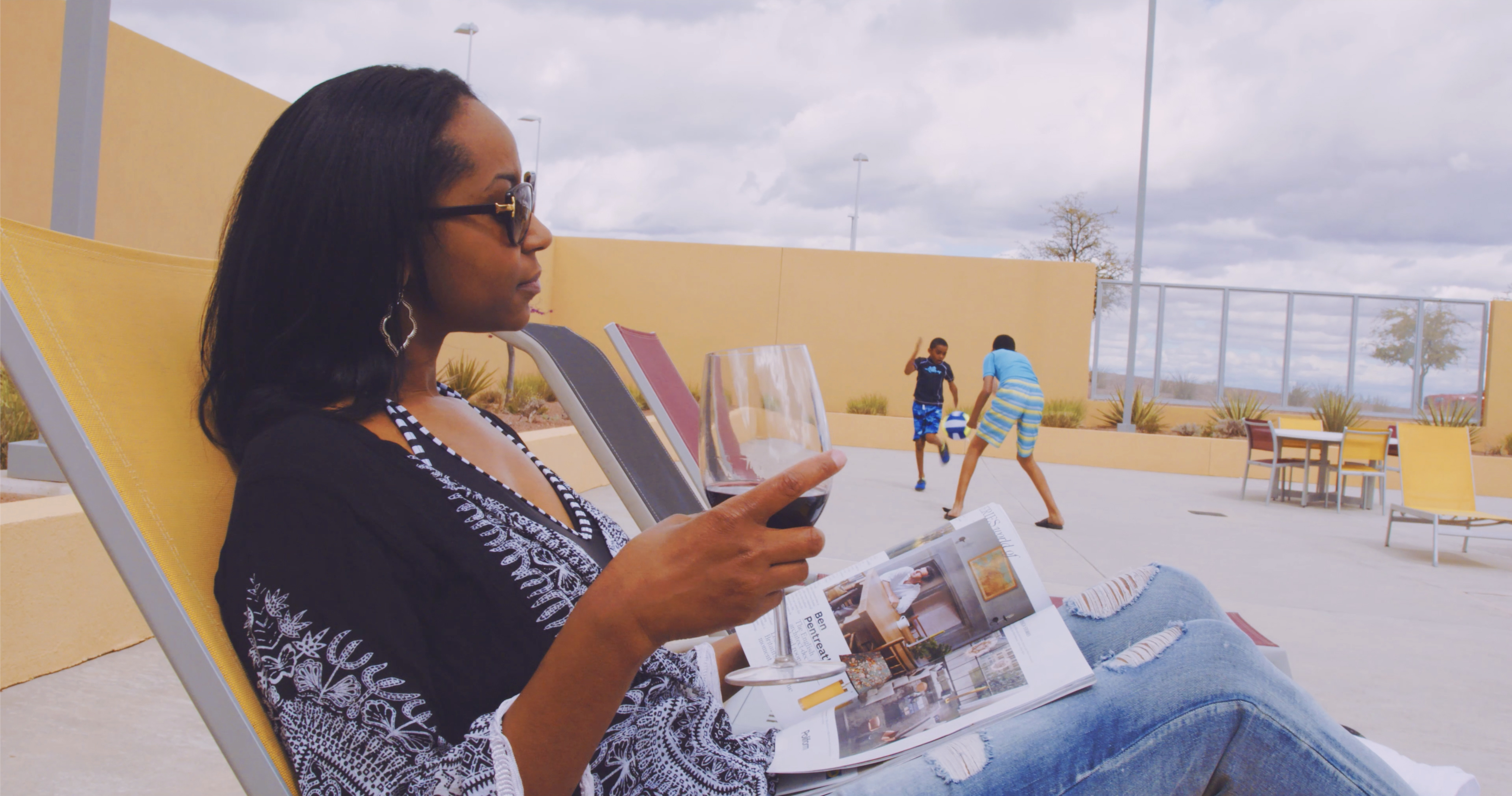 Image Source: liveinmariposa.com
Situated near the Sandia Mountains, there are endless options for entertainment, outdoor activities, shopping and dining, museums, hot air balloon rides, parks, and monuments. Some great second-home options in the master-planned community of Mariposa include the D.R. Horton Jemez Vista neighborhood as well as the M Urban series. Learn more at https://liveinmariposa.com/find-your-new-home/builder-results/?id=6.

5. SEDONA, ARIZONA
Sedona is a city known for its breathtakingly gorgeous red rocks and natural beauty. There are endless amenities, premier restaurants, spas, and entertainment to experience. Sedona boasts a mild four-season climate, making it a great place to find a vacation home.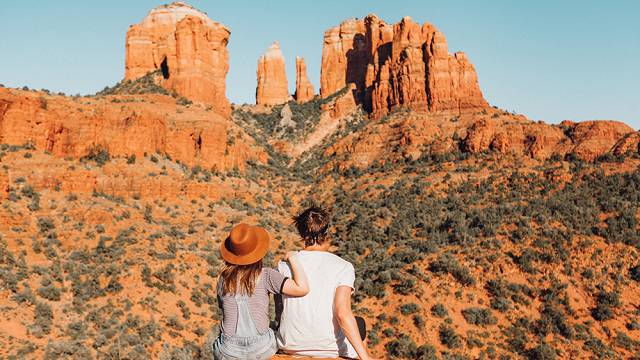 Image Source: visitsedona.com
Several neighborhoods to consider include West Sedona, Village of Oak Creek, Uptown and Red Rock Loop. For family-friendly outdoor fun, don't miss out on vortex hikes, swimming in the creek, Slide Rock, blackberry picking in the summer, and camping. Sedona is home to countless arts and crafts, clothing, and collectibles shops. Experience dozens of art galleries in the area, home to Western and Native American art, bronze sculptures, and jewelry.
Tell me, where is your ideal vacation or second-home destination? Do you prefer mountains and towering pine trees or sandy beaches? I personally love the cooler temps of the mountains, but I also dream of sunny days on the beach.