Three years ago I did a really quick and simple room refresh in our primary bedroom, since then I've had an endless amount of requests for the duvet cover I used in that space. Since that particular duvet cover has been sold out for at least three years I decided to do my best to find as many similar options as I could. Today I'm sharing these 26 Neutral Comforter & Duvet Textured Bedding Options with you.

DISCLOSURE | This post may contain affiliate links at no cost to you.
When it comes to bedding I realize that a neutral color palette isn't for everyone, but if you're like me and a neutral lover then I think you'll love these Neutral Bedding Options. There's something for every budget, a few have a higher price point…but for the most part, a lot of these great comforters and duvets are super budget-friendly. In case you're curious about the duvet cover that I get messaged about all the time, you can see it HERE. It was a Nate Berkus for Target duvet, it was sold in stores back in 2017/2018. Everyone once in a while I get lucky and see it on eBay, but you just have to search for it.
Each one of these comforters and duvets has great textured details and they are perfect for a layered bedding look. If you're someone who loves color no worries, you can layer and add color so easily with neutral bedding. Whether you add color with your sheets, throw pillows, or even a great quilt or blanket draped over the end of the bed there are so many ways to create a great look that reflects your personal decor style. With a neutral comforter or duvet, it can be super easy to quickly change up your space on a budget since you can change out decor, pillows, and artwork so easily. Bedding can be pricey to change out frequently, especially when it comes to comforters and duvets unless you're always on the hunt for a bargain.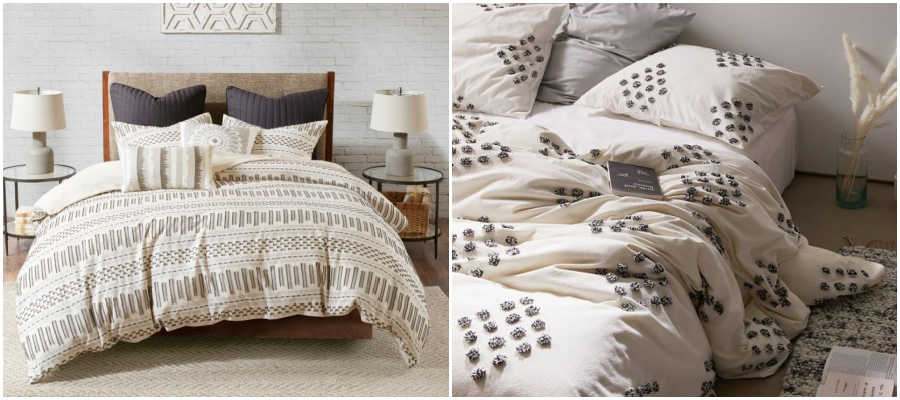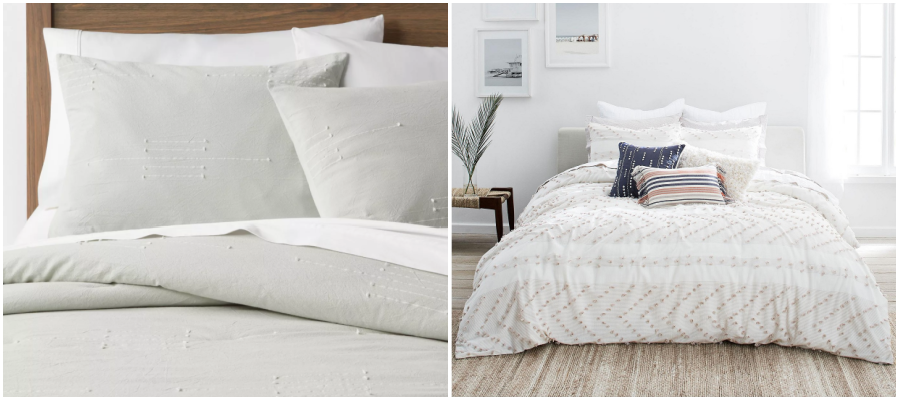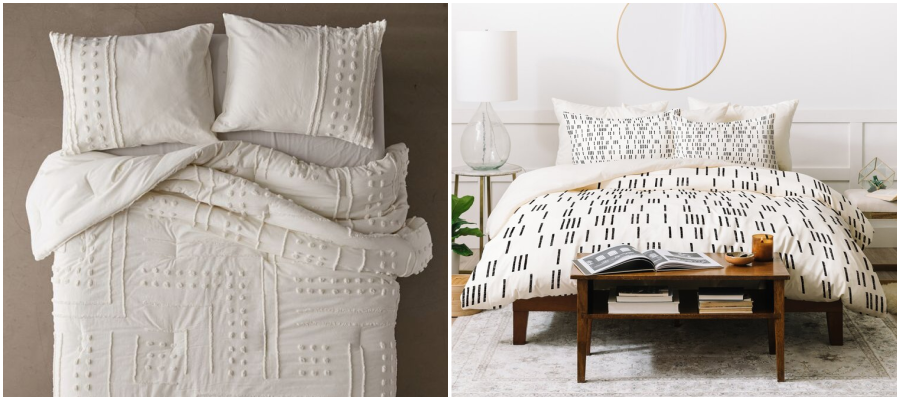 LOOKING FOR EVEN MORE DECOR IDEAS? BE SURE TO CHECK THESE OUT: