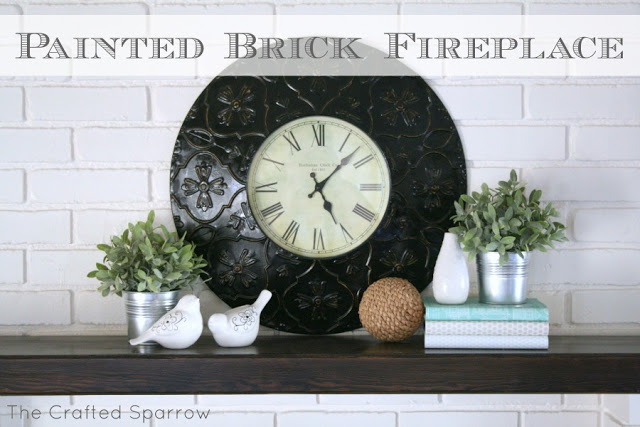 This past week I finally did it, I painted my fireplace after starring at it for months and wanting to do it. So today I'm sharing my Painted Brick Fireplace with all of you. I love how it turned out, it's bright and fresh and makes me happy. Let me start by showing you the before picture….ready?
This was the fireplace this past Christmas (you can see my Nutcracker Mantle

HERE

). I painted it this color a couple years ago, don't ask me why…because I have no valid reason. Lately the tan walls and all the brown has been driving me a little nuts and I'm completely over it. I want fresh and something a bit more bright. So I chose to paint the fireplace a light creamy white, the same color of the kitchen cabinets I just painted that are at the other end of this family room.
Here is the after!
It's not completely decorated yet, I just threw a few things up for the picture since I will be working on my summer mantle next week. I will also be painting walls next week. The accessories on the bench of the fireplace will still need some updating. For now, I love it and can't wait to paint the walls and have it all start to come together better.