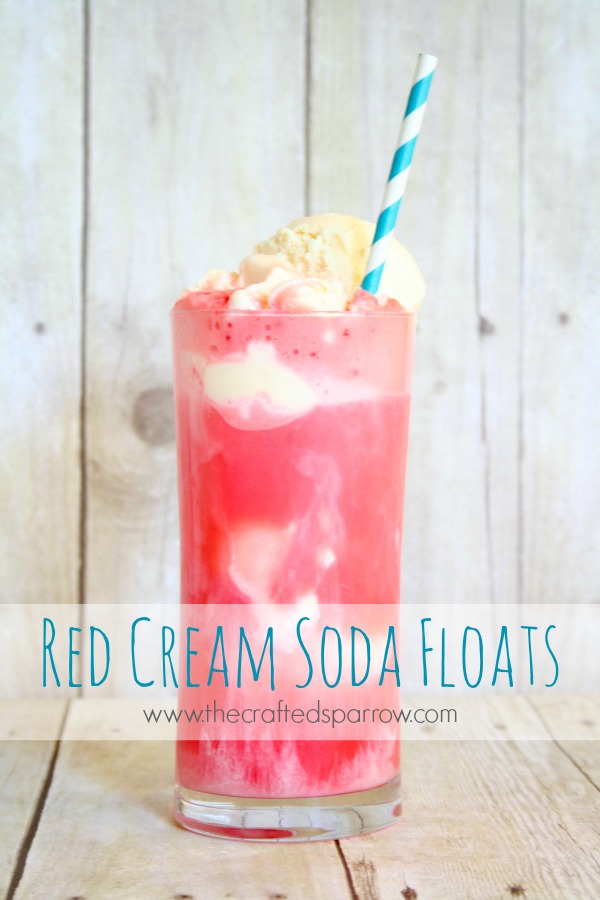 When I was a kid I remember my mom making Red Cream Soda Floats, it was a rare treat and so good! I know she use to buy Big Red Cream Soda, but when I came across this Dad's Red Cream Soda it totally reminded me of that childhood treat.
I wanted to share it with my boys, so I grabbed a few bottles of the bright red carbonated drink and took them home. Just like any other float these are simple to make and a sweet treat that will please anyone!
Ingredients:
– Red Cream Soda
– Vanilla Ice Cream
– Fancy Straw
I like to use a tall glass for these floats, that way you can fit a ton of ice cream and soda, plus it looks pretty.
I scoop about 5 scoops of ice cream in to my glass (leaving about an inch and a half of room at the top of the glass).
Pour in your red cream soda, let it rest for a couple seconds so you can pour some more soda in.
Then top with one more giant scoop of ice cream on top!
Add a cute striped straw and your good to go! Sip away & enjoy!