You guys!  I'm so excited to say that I made it to the TOP 10 for the first round of Cricut Design Space Star!  I'm seriously so thrilled to have been picked.  I am up against some pretty amazing ladies, even one of my fellow team members…Kami from No Biggie has two projects in the running.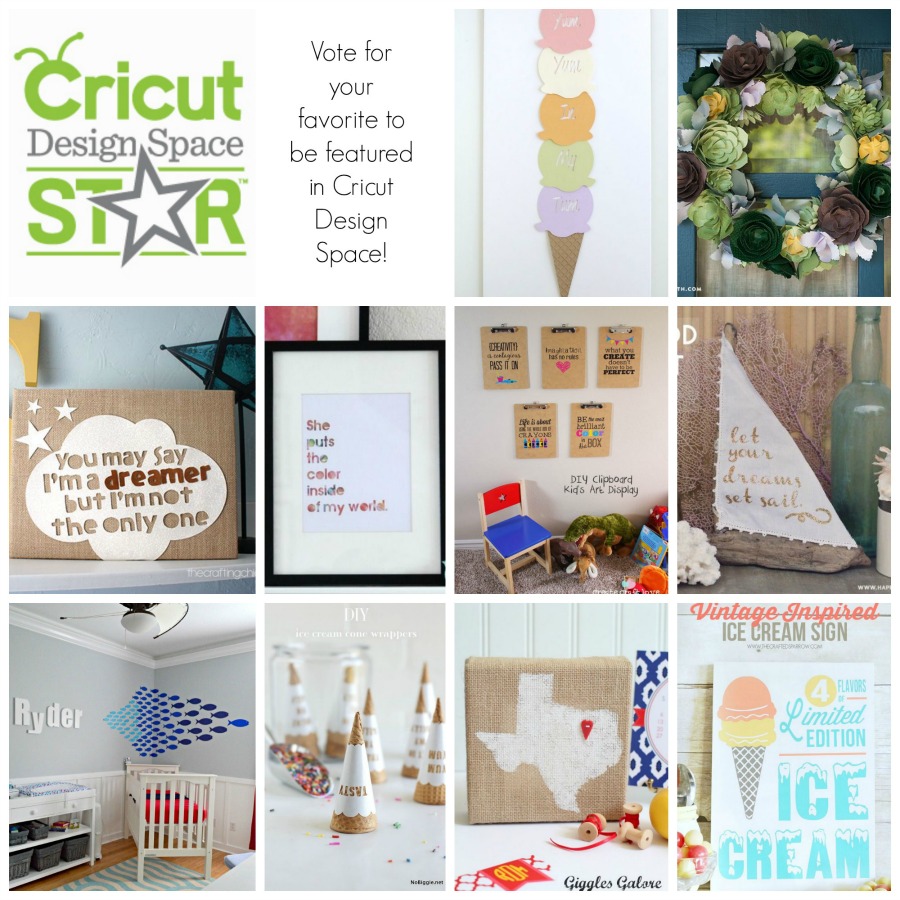 Here's where you lovelies come in!  I need your votes to win.  This is a big deal, not only is there a fabulous prize if we win…but our work will be featured in Cricut Design Space!  How awesome is that!?!
I know I'm up against some pretty awesome projects so please honestly vote for your favorite!  Although I hope your favorite is my Vintage Inspired Ice Cream Sign.  To vote all you need to do is head over to the Cricut Facebook page HERE and vote for your favorite project.  For mobile voting go HERE!
Here is another look at the project I created last week with my Cricut Explore.  I love how my Vintage Inspired Ice Cream Sign turned out, it so bright and fun.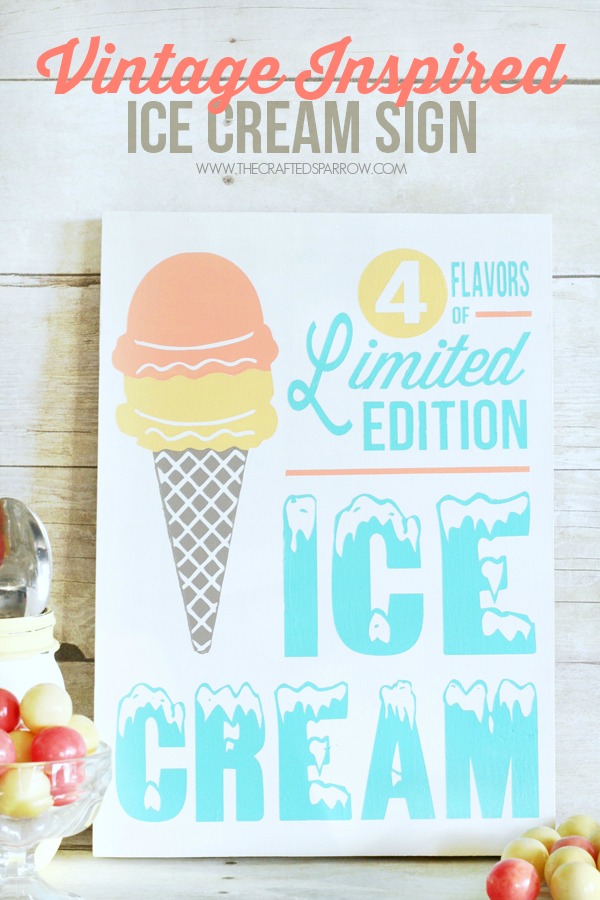 Voting ends Monday August 4th.  So get voting and thank you so much for your support!  Don't forget to tell all your friends to vote too!