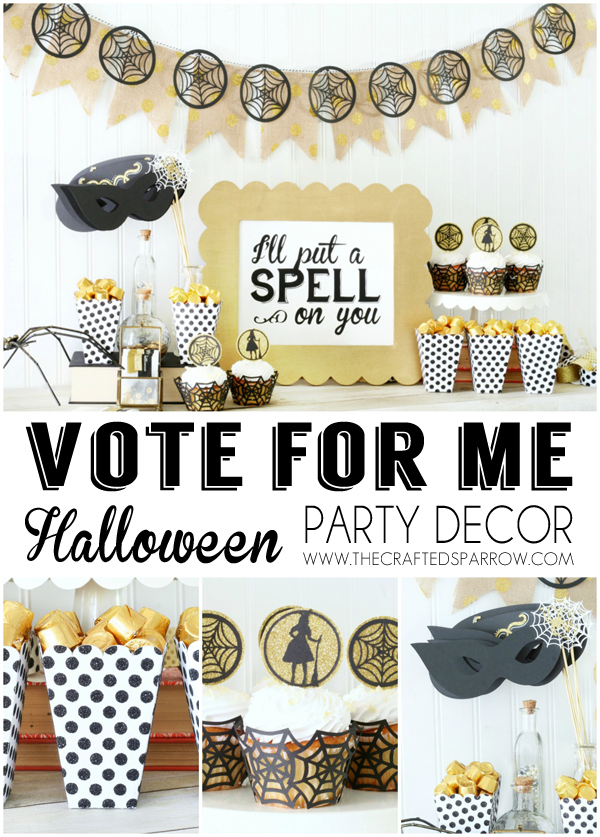 Oh my goodness! I'm so excited to tell you that I have made it to the Top 10 in the third round of Cricut Design Space Star!
Just like last couple of months during Rounds 1 & 2 – I am asking a humongous favor from all of you. I need your votes! My Easy Halloween Party Decor Ideas that I shared last week has been picked for the Top 10. I am truly up against some great bloggers with incredible talent.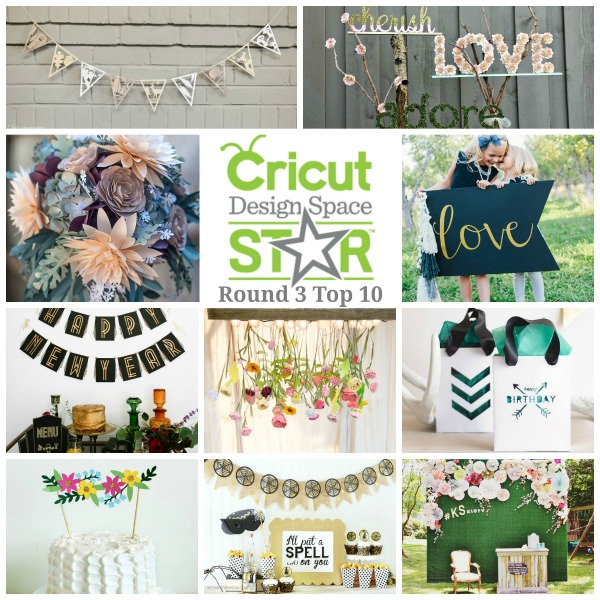 I so very much appreciate all the support you guys have all given me, and I would of course love to win. If I win the #1 spot in this round I would be in the running for the final competition which will determine who will be named the Cricut Design Space Star. That means my work would be featured in Design Space, plus I have the chance to win a cash prize. Pretty awesome right?!
It only takes a second to vote, go HERE and vote for my Easy Halloween Party Decor Ideas . You can vote once per day from each device, and voting ends on Friday October 3rd!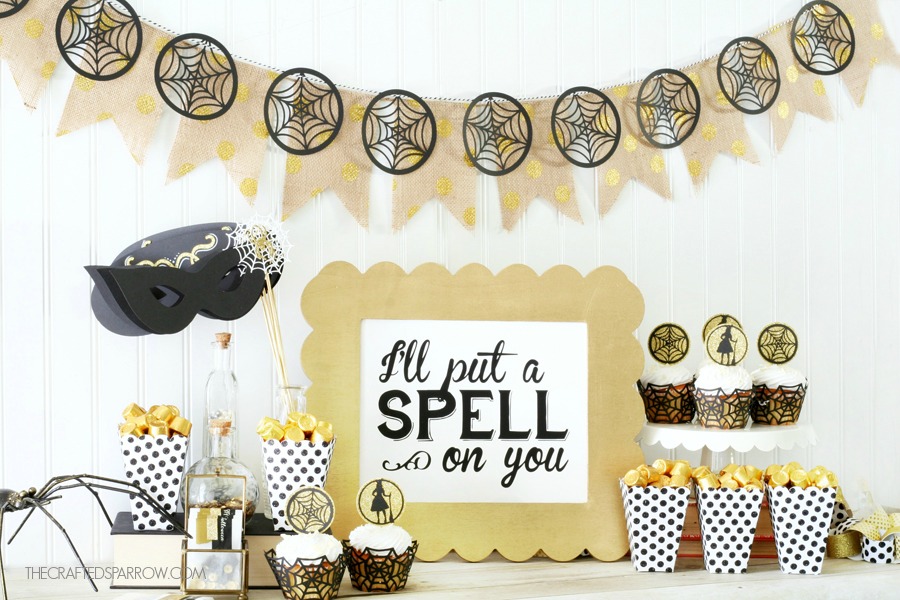 In case you haven't heard the awesome news the Cricut Explore now offers an amazing Print & Cut feature! Go HERE for more information about that new feature.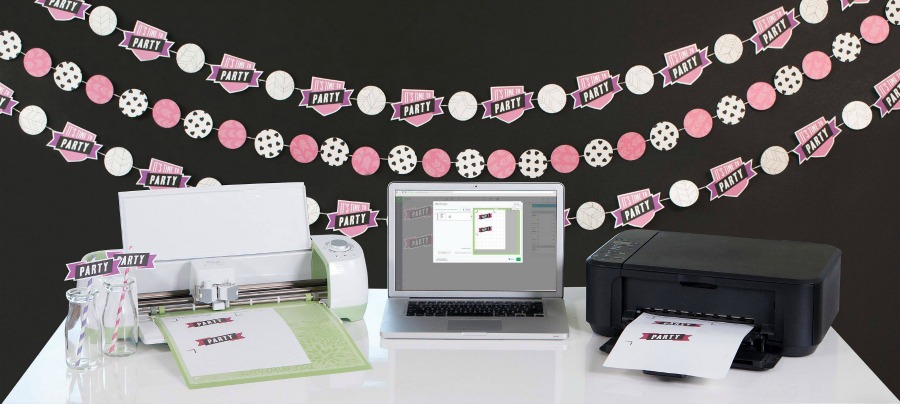 A huge thank you in advance to all of you for voting! Remember you can vote once per day until October 3rd!