By now you've all see how many fun projects I've made over the last few months all using my new favorite craft machine. The new Cricut Explore that just launched this year. I'm telling you it really is a crafter's dream. I'm so excited that today starts a Cricut Explore Giveaway and I get to give one of you lucky readers a machine of your very own!
If you are not yet familiar with all the neat things the Cricut Explore can do, you can read all about it in this post.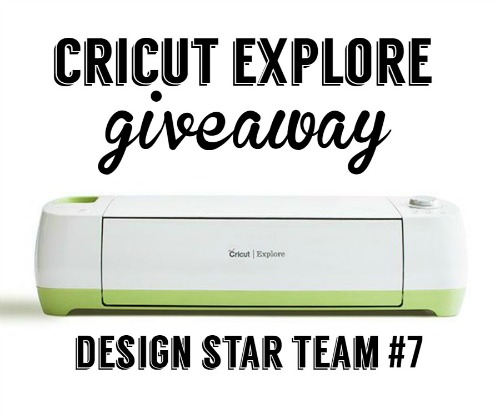 I've been working with a team of talented bloggers over the last few months as part of a competition Cricut is hosting called Design Space Star. We have an amazing group and each month we pick a theme for our projects for the competition. I'm excited to show one of my latest project for the competition in a couple hours, and a few more throughout the rest of the week.
Together we are giving away this awesome machine to one lucky reader! Be sure to visit all of these talented bloggers of our team:
Lori with A Cowboy's Wife
Lindi with Love The Day
Michelle with 4 Men 1 Lady
Kami with NoBiggie
Amy with Pink Parlor Designs
Rebecca with The Crafted Sparrow
Kim with Today's Creative Blog
Crystal with A Pumpkin and A Princess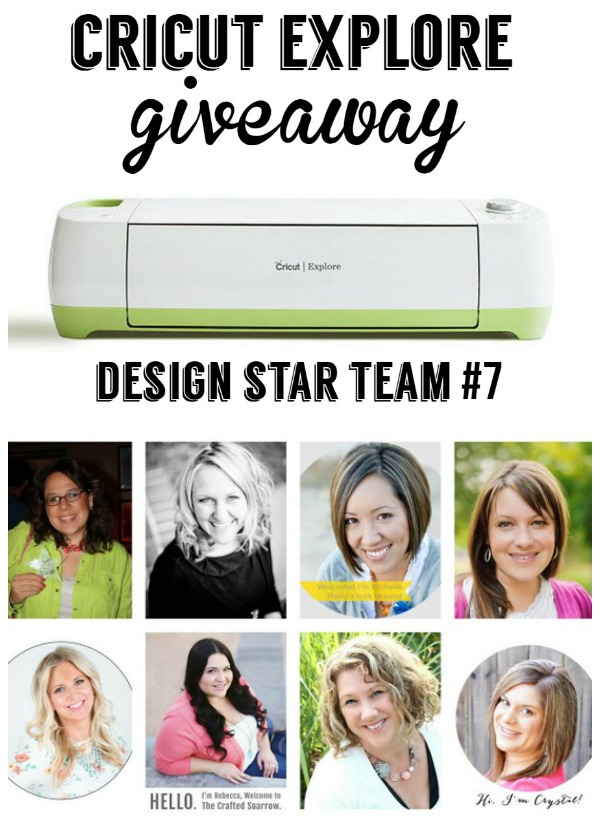 Use the widget below to enter! Good Luck to you all!