I'm so excited to be teaming up with World Market to celebrate the release of the new Disney movie The Hundred Food Journey and the Gourmet Getaway Sweepstakes.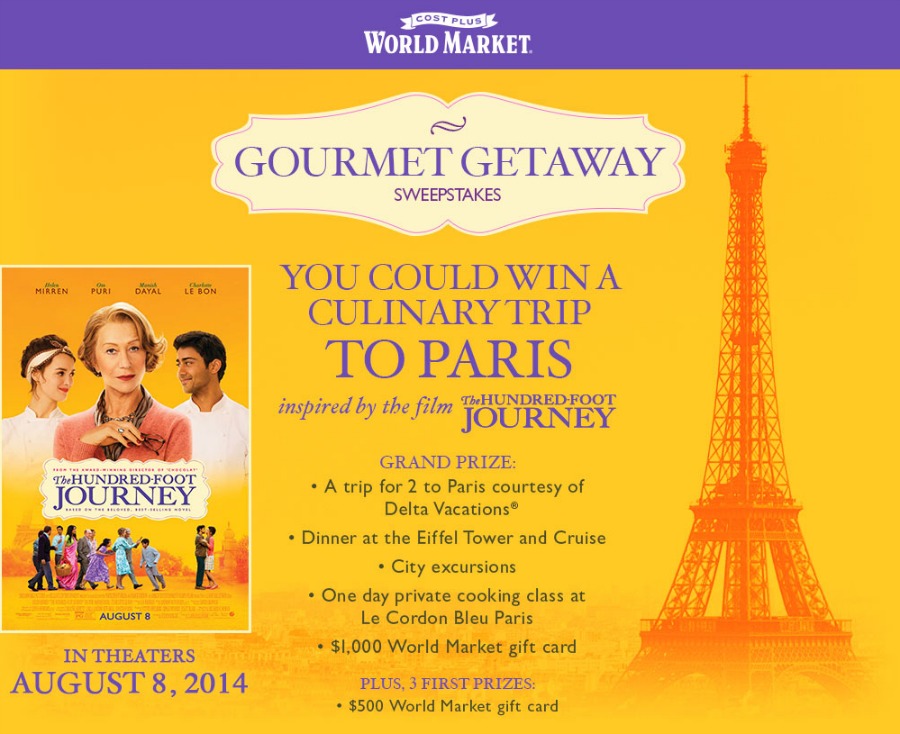 The Hundred Foot Journey is the newest film from Disney, based on the best-selling novel by Richard C. Morais.  Starring in the movie is Academy Award®-winner Helen Mirren. It will be in U.S. theaters August 8th.
In "The Hundred-Foot Journey," Hassan Kadam (Manish Dayal) is a culinary ingénue with the gastronomic equivalent of perfect pitch. Displaced from their native India, the Kadam family, led by Papa (Om Puri), settles in the quaint village of Saint-Antonin-Noble-Val in the south of France.  Filled with charm, it is both picturesque and elegant – the ideal place to settle down and open an Indian restaurant, Maison Mumbai.  That is, until the chilly chef proprietress of Le Saule Pleureur, a Michelin-starred, classical French restaurant run by Madame Mallory (Academy Award®-winner Helen Mirren) gets wind of it.
To celebrate the movies release Cost Plus World Market is going to give one of you the ultimate French experience with the Gourmet Getaway Sweepstakes!
Head over to World Market and enter the Gourmet Getaway Sweepstakes HERE for your chance to win an amazing culinary trip to Paris inspired by the film.  Sweepstakes ends August, 15th, 2014
This prize includes:
A trip for 2 to Paris courtesy of Delta Vacations®
Dinner at the Eiffel Tower and Cruise
City excursions
One day private cooking class at Le Cordon Bleu Paris
$1,000 World Market Gift Card
Plus, 3 First Prizes – $500 World Market Gift Card
World Market has also partnered with Celebrity Chefs Ryan Scott (Restaurateur & Host of Food Rush) and Aarti Sequeira (Author & Host of Aarti Party).  They have created delicious recipes inspired by the film to help celebrate the release of the movie.  Both Chefs have developed exclusive French and Indian recipes featuring World Market's gourmet offerings.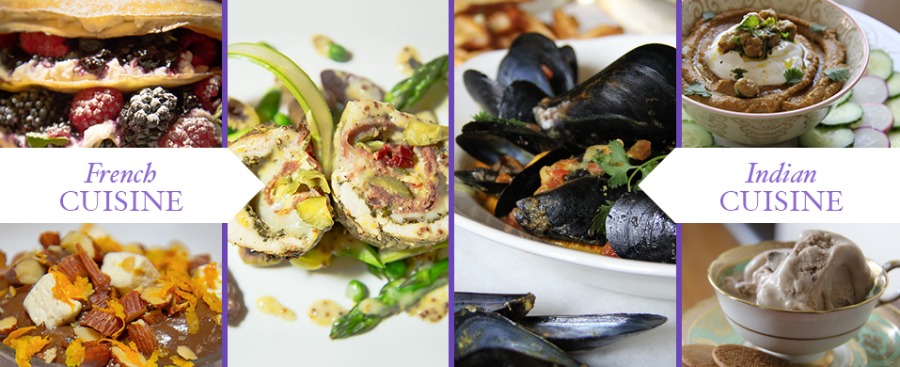 Here are the amazing recipes created by Ryan and Aarti.  All the recipes created sound amazing, so much creativity.  You can find all the recipes HERE.
Indian Cuisines (created by Aarti Sequeira)
Masala Moules Frites
Channa Masala Hummus
Chai Coconut Ice Cream with Curry-Chocolate & Ginger Snap Ripple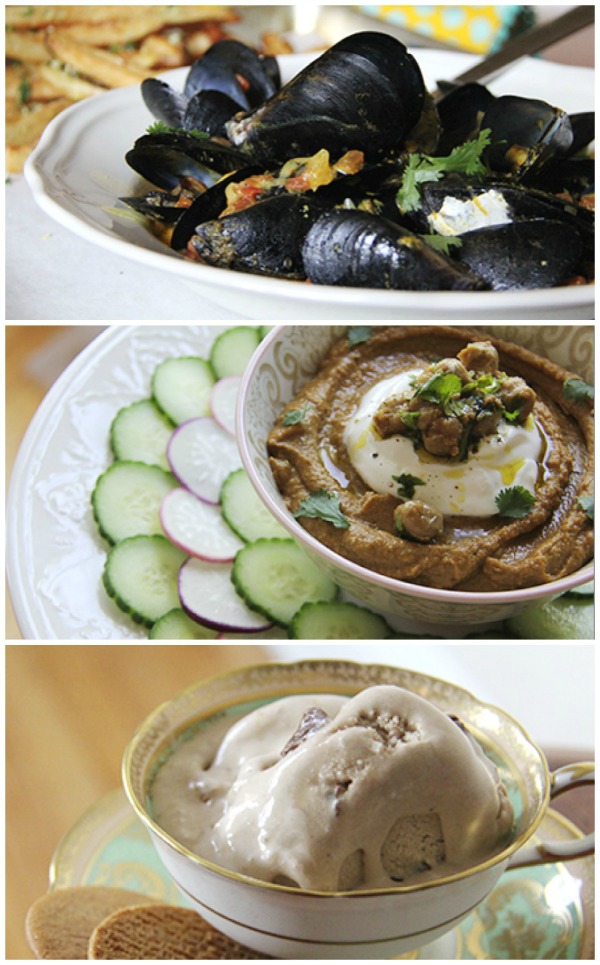 French Cuisines (created by Ryan Scott)
Berry-Ricotta Crepe Layer Cake
Chicken Roulade Provencale with Whole-Grain Mustard Bearnaise
Orange-Chocolate Almond-Nougat Champagne Trifle
Disclosure  |  I am a member of the World Market Trendsetter Tribe.  I was compensated for this post, but all opinions and ideas are 100% my own.