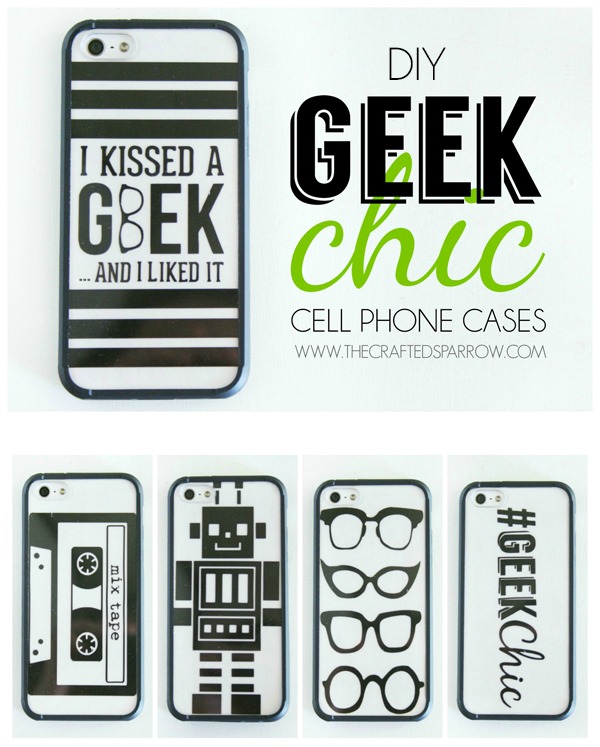 Today I'm back with another Geek Chic project for the Cricut Design Space Star competition. The other day I shared this DIY Geek Chic Leather Tablet Sleeve, it was such a fun project.  I knew I wanted to create some other tech gear and these DIY Geek Chic Cell Phone Cases go perfectly with that fun tablet sleeve.
I recently purchased a new phone case on Amazon
, I love that it's clear on the back so I can customize it.  You can customize your cell phone case with anything, since I have a whole geek chic thing going on I found images with a google search that fit the geek theme.
Supplies:
–  Cricut Explore cutting machine
–  Cutting mat (regular grip)
–  Vinyl
–  Transfer tape
–  Cell phone case (doesn't have to be clear, can be a solid color as well)
Since the case I had on hand was clear it came with this cardstock insert so I could create a template.  This allows me to switch the design anytime I want.  I just used a pencil and traced it on to some white cardstock.  I knew I wanted all my designs to be black and white so it made it super easy.  You can obviously skip this step if you have a solid colored case.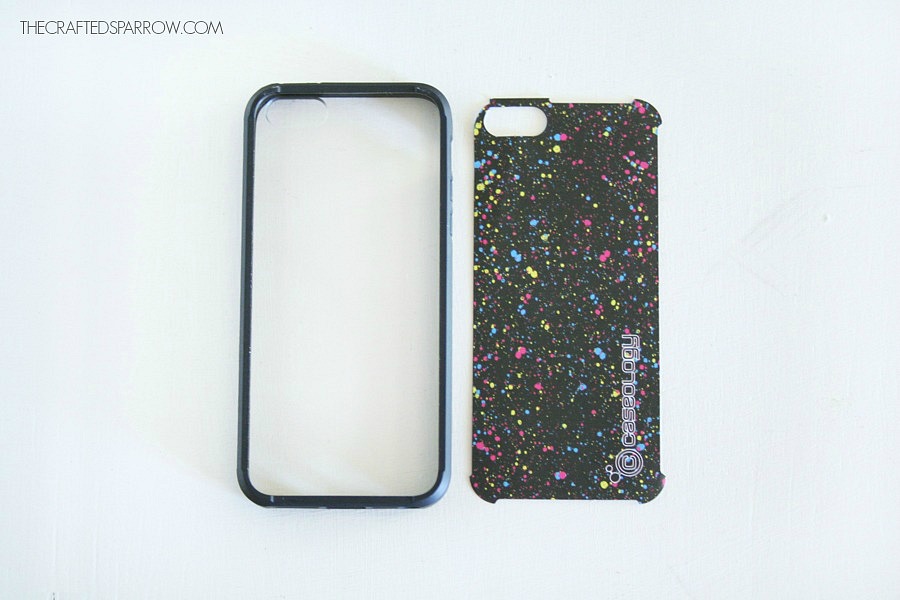 After finding my images in a google search I uploaded them in to Cricut Design Space and made them all in to cuttable images.
I then selected the canvas I was working on which is an iPhone 5, lots of choices in the canvas properties to choose from depending on your device.
Upload your image and size it accordingly.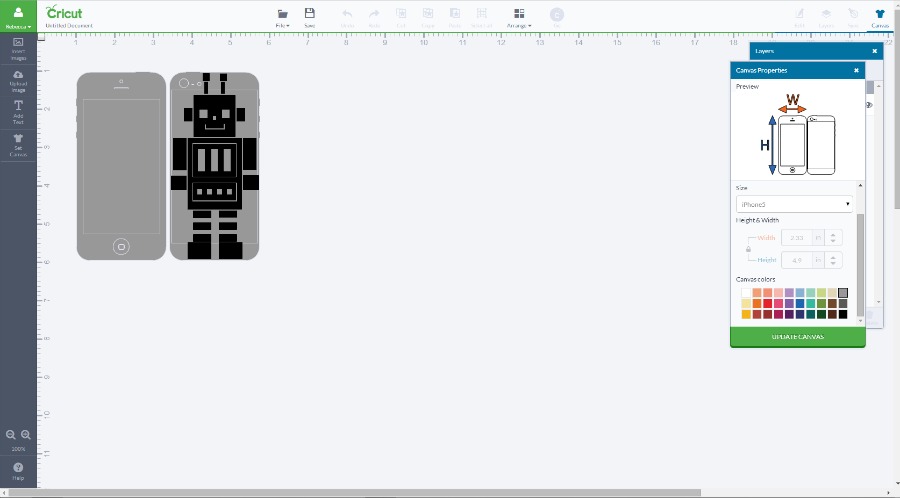 Once done with the design hit the GO button.  Load your mat.
Select vinyl on the dial, and hit the GO button on the machine.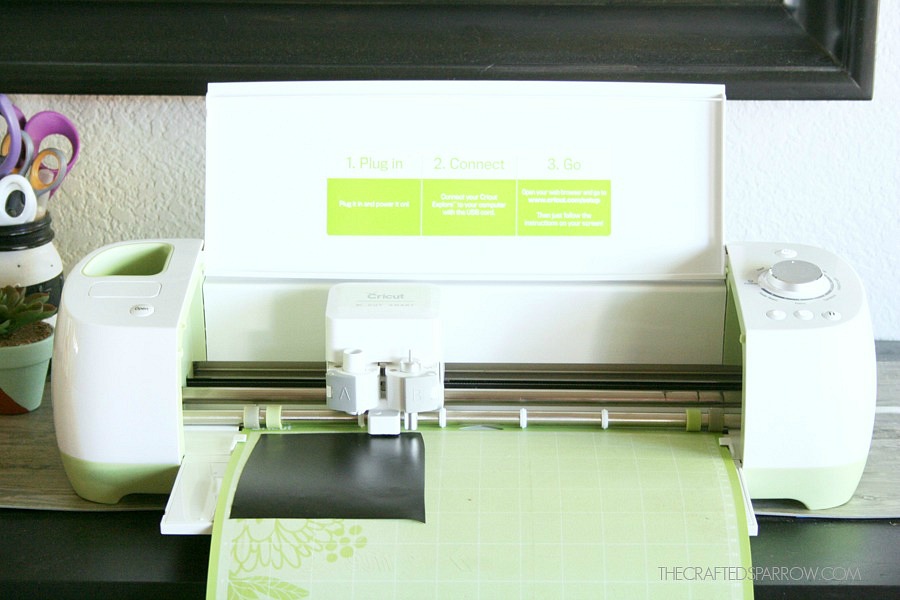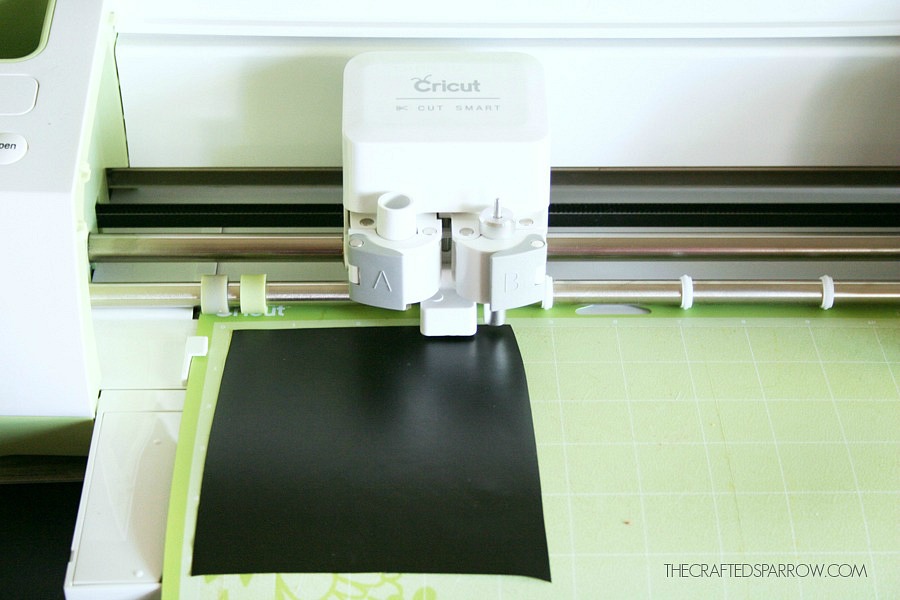 When everything is finished cutting you will need to weed the vinyl.  For small areas it is sometimes helpful to use a pin.
Since my case is clear and using transfer tape on paper is pointless I decided to place my image on clear contact paper first.  That way I could just apply the clear contact paper to the white cardstock template that goes in the clear case.  (This might possibly be a waste of time, but it's how I did it.)
If you have a solid colored case you would just apply the vinyl with the transfer tape to the back of your phone case.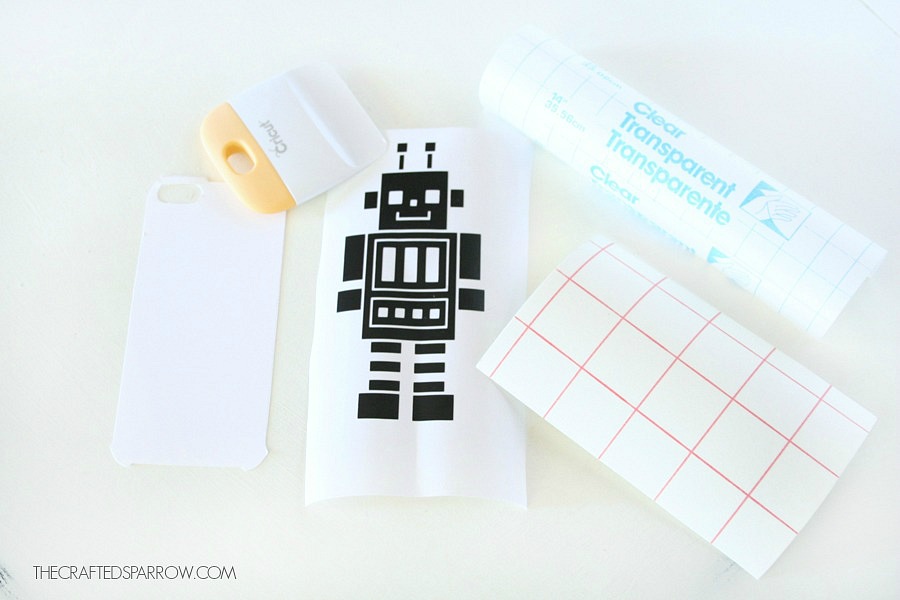 I think these cases are so fun.  My boys definitely loved my phone as a robot.  This "I kissed a Geek and I liked it!" one is my personal favorite.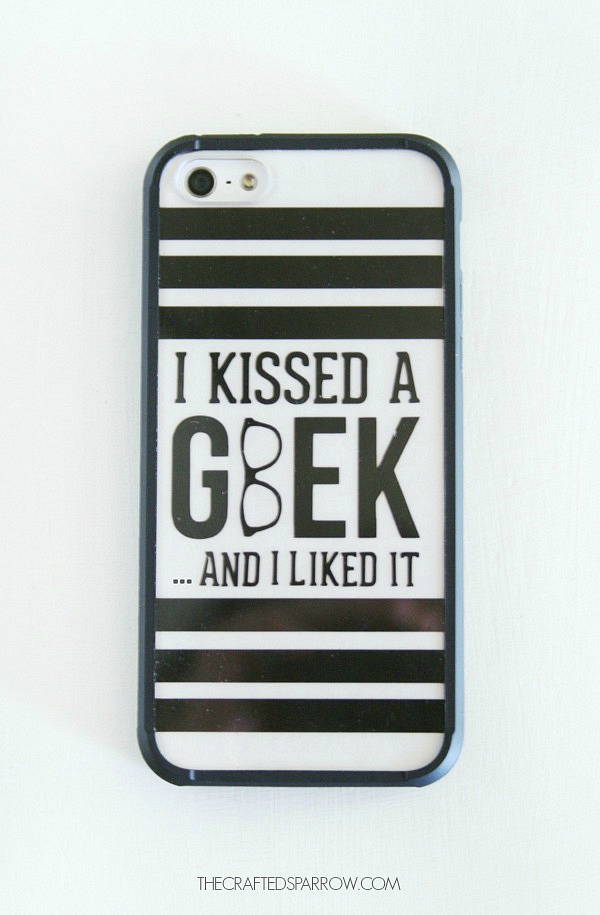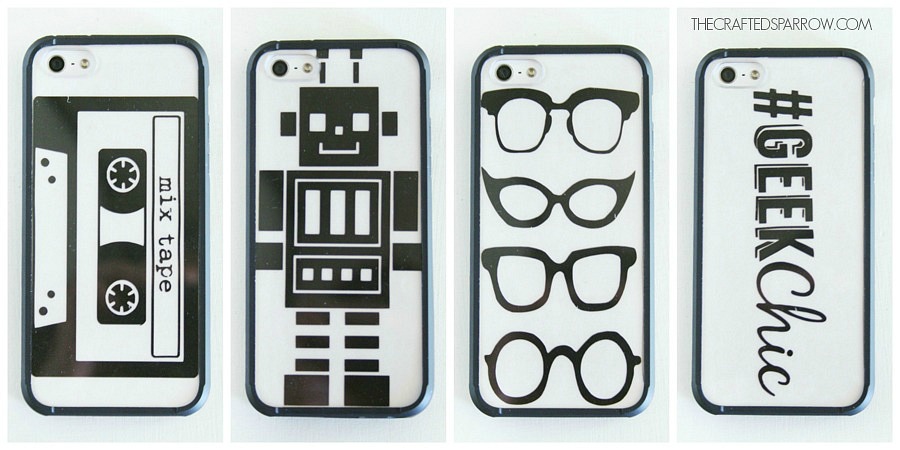 Don't forget to check out the DIY Geek Chic Leather Tablet Sleeve I made the other day.  I think you will really like it.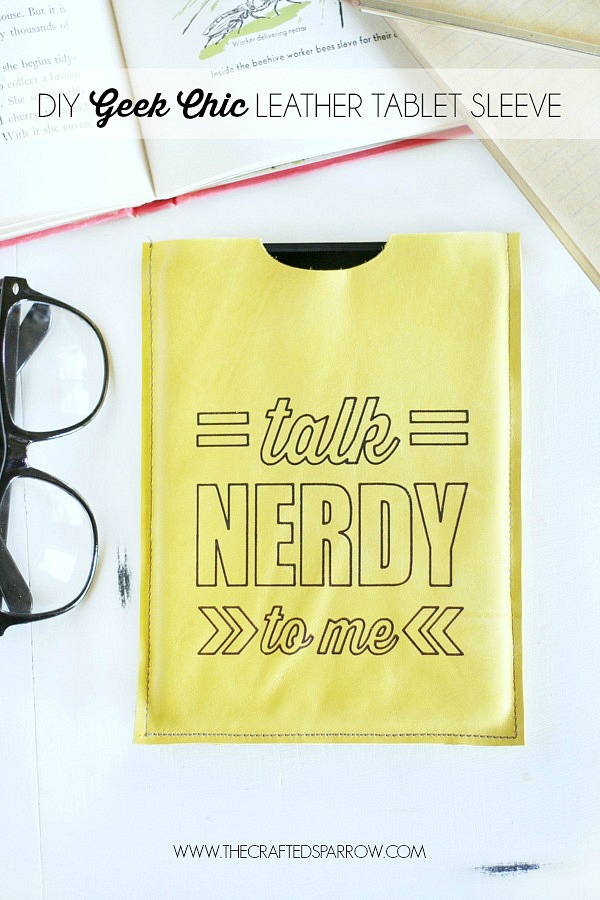 DIY Geek Chic Leather Tablet Sleeve
Disclosure  |  I am a member of the Cricut Blogger Network.  I may receive prizes in exchange for my winning projects.  Even though I am not being directly compensated for these posts, I am under consideration for a prize with Cricut Design Space Star. All opinions are 100% my own.