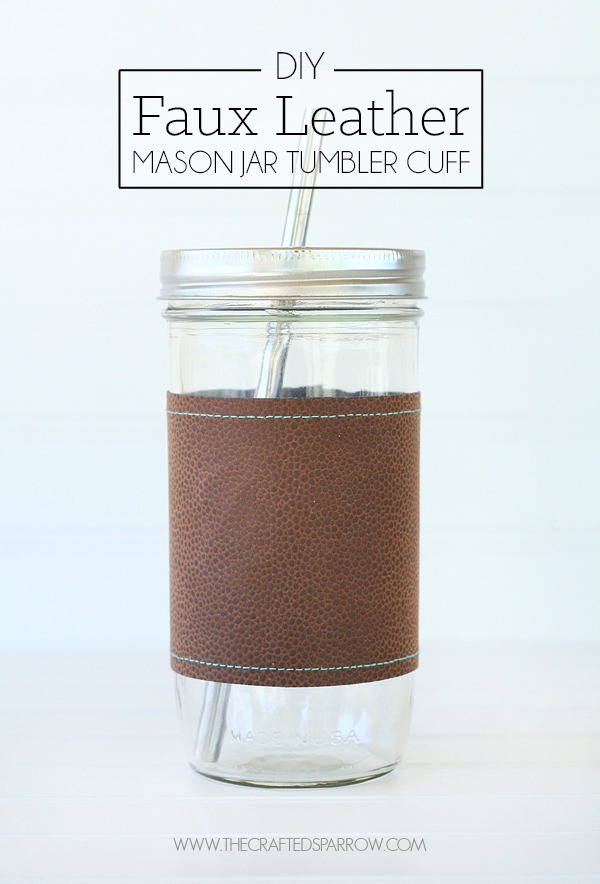 Almost every morning I drink out of my glass mason jar tumbler, there is just something about it that I absolutely love.  Now I love it even more thanks to the DIY Faux Leather Mason Jar Tumbler Cuff I made for it.
The only problem with the glass tumblers is how much the glass sweats.  There are similar beverage cuffs made for these tumblers, typically made out of fabric.  I thought it would be fun to use faux leather to make a few.  I've had a ton of faux leather (vinyl) lying around for several months.  I grabbed several yards at a bargain fabric store here for around $5.  It was perfect for this project.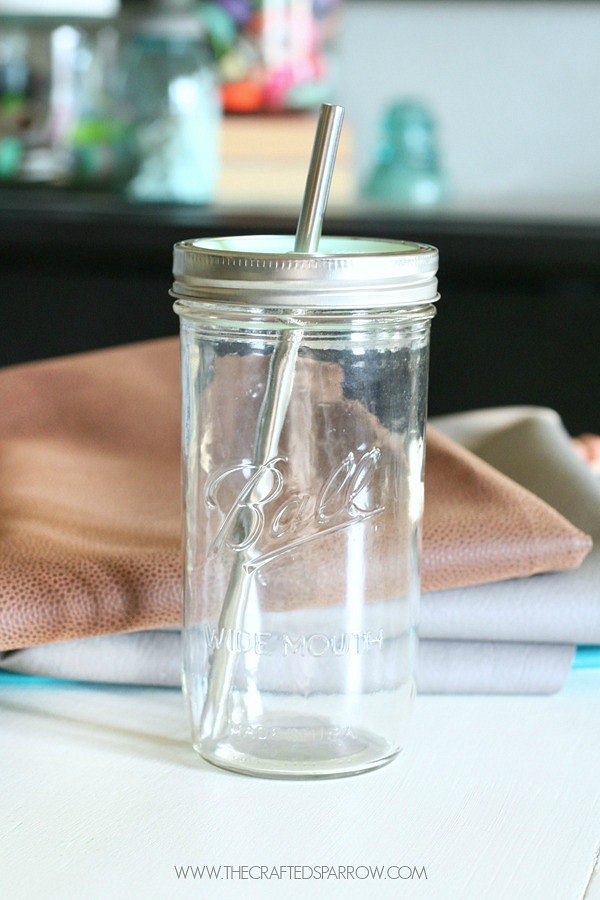 You can find these cute Ball mason jar tumblers at Hobby Lobby for around $2, or online from several vendors.  My lid insert is from The Mason Bar Company, and it comes in wide mouth or regular mouth sizes.  It's awesome.  The cute stainless steel straws are from Amazon – RSVP Endurance Stainless Steel Frozen Drink Straws, Set of 4
 and they are the best.
Here's what else you will need for this project:
– faux leather / vinyl
– pearl snaps or regular snaps
– snap setter found HERE
– fabric shears
– pinking shears (optional)
– measuring tape
– marker or something to mark where the snaps will go
– sewing machine (optional)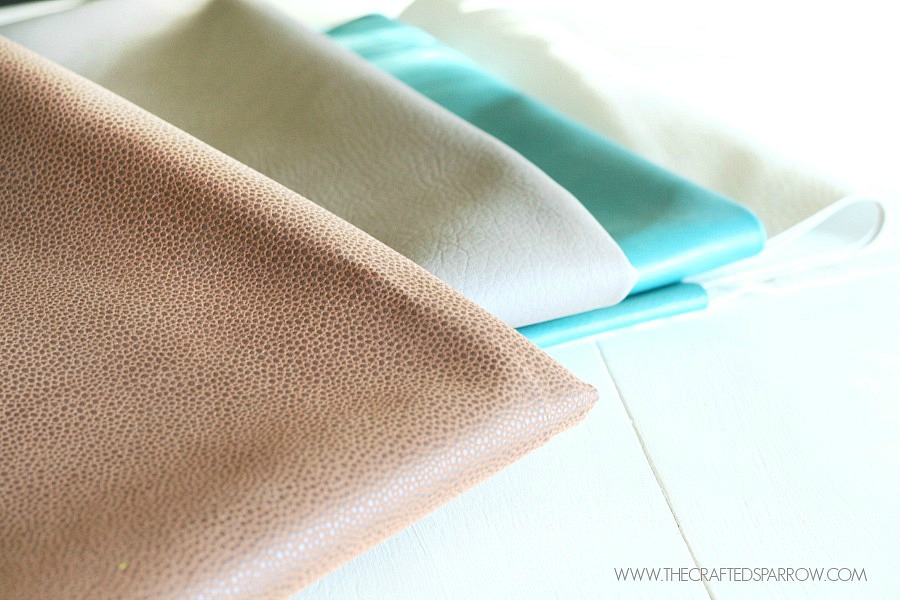 Start by measuring you tumbler, to fit this 24 oz tumbler I cut my faux leather / vinyl to a 3.5″ x 11.75″.  This left enough of to wrap around nicely.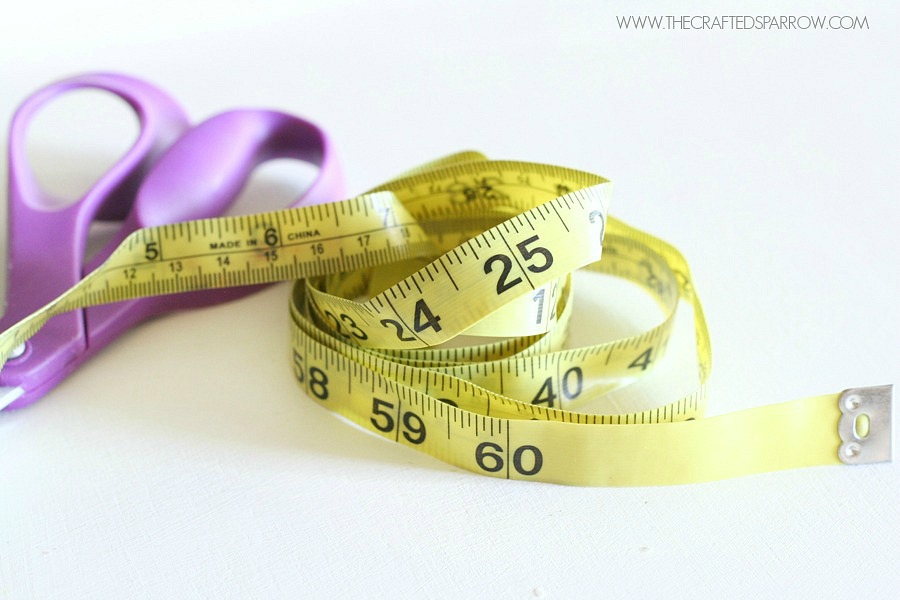 Once your strips are cut you will need to trim the corners on one end of the faux leather / vinyl.  This will be the end that goes under the top flap.  You can also decide if you want to use pinking shears to add a fun decorative edge.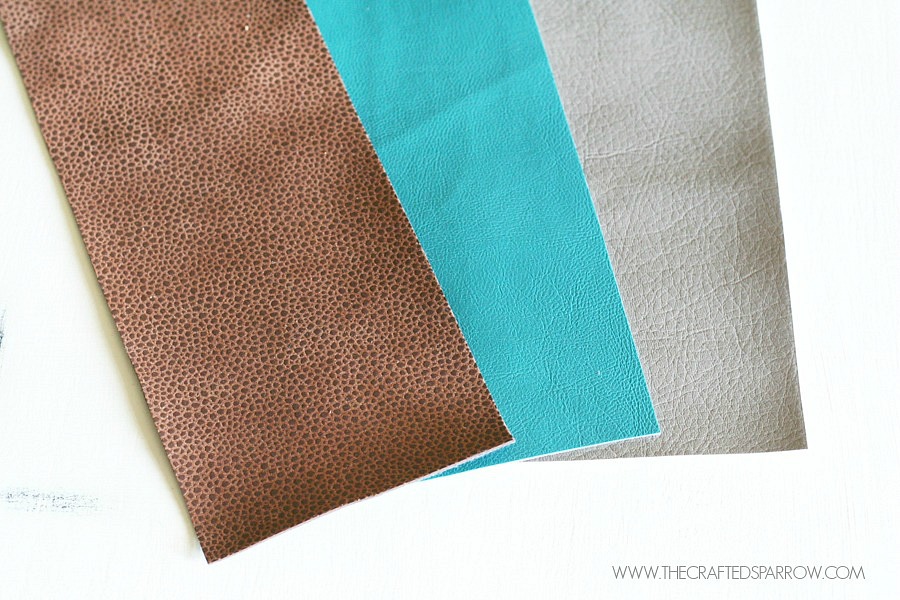 On the end that you trimmed the corners you will need to mark where the snaps will go on the face up side.  I placed my markings 0.75″ from the end and each side.  You will do this on the other end but on the face down side.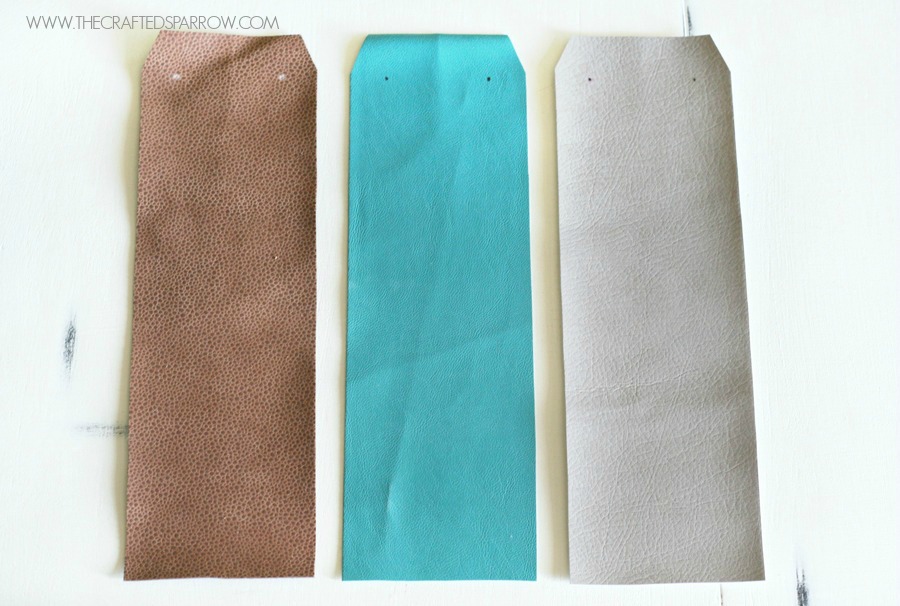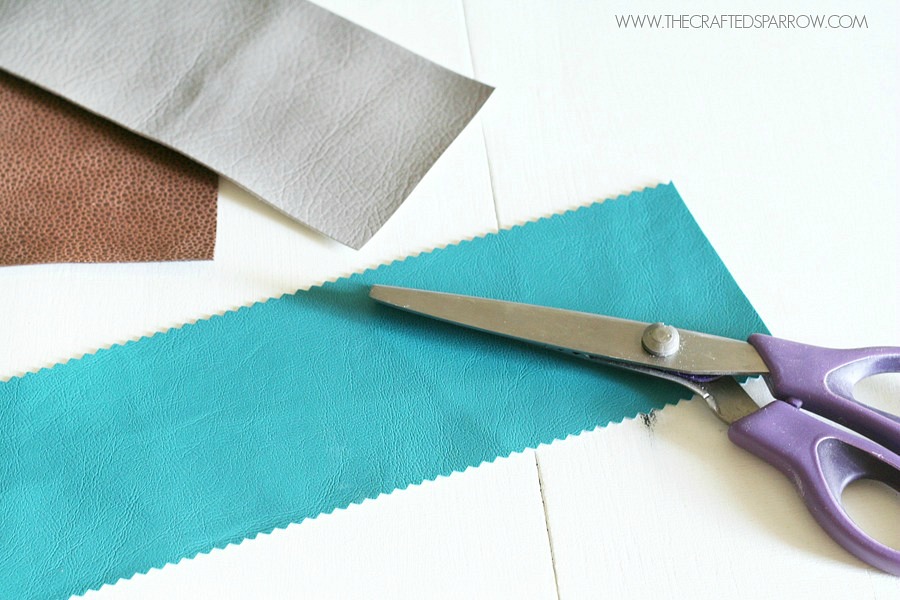 Now it's time for the snaps.  Most snap setters either the kind that is used with a hammer or the pliers come with instructions for use.  Your decorative snap piece and a female piece will go together on the end that does not have trimmed corners.  The male end goes on the trimmed corner side.
It is totally optional, but if you prefer to have a sewn edge just to give it a more finished look you will need to do that before applying snaps.  Be sure to use an appropriate needle.  I was able to use a denim needle and it worked fine.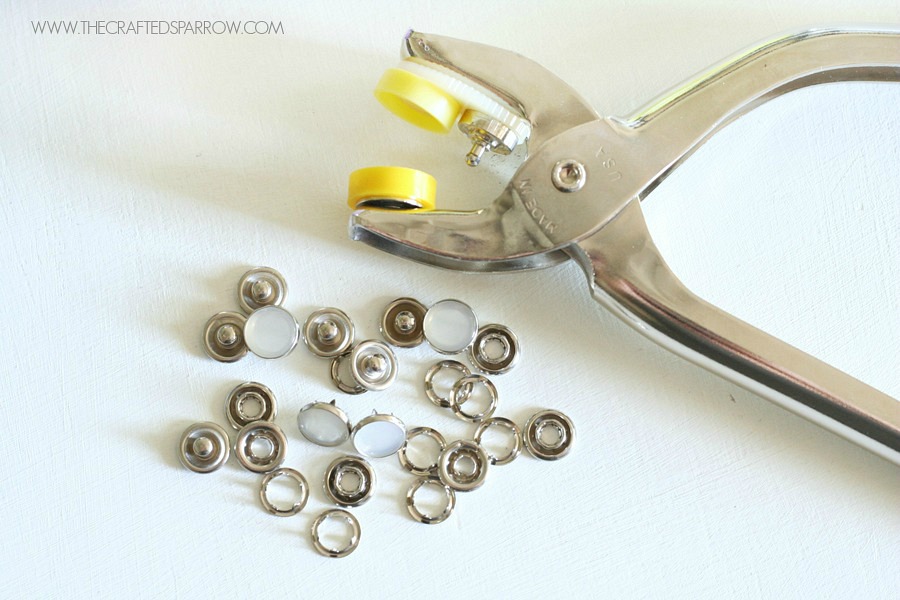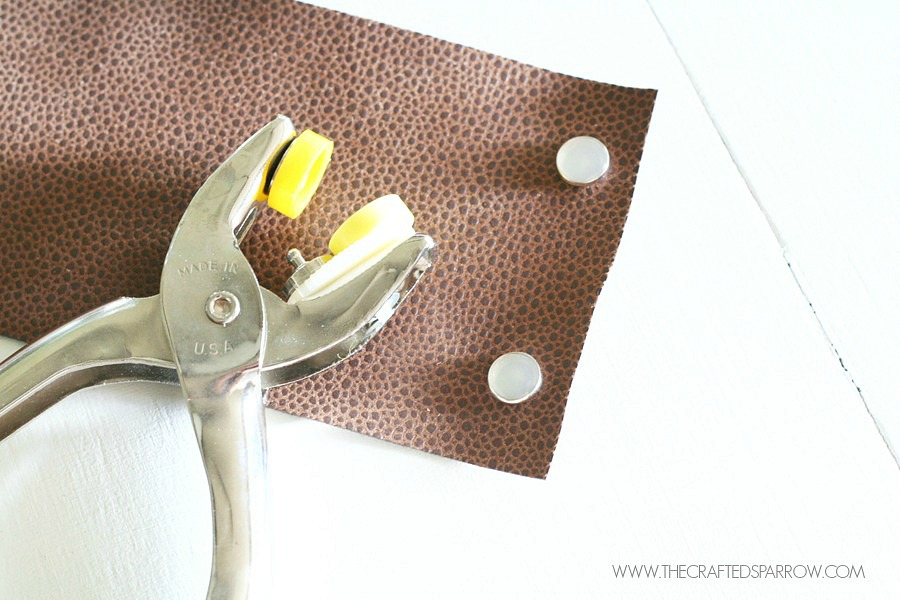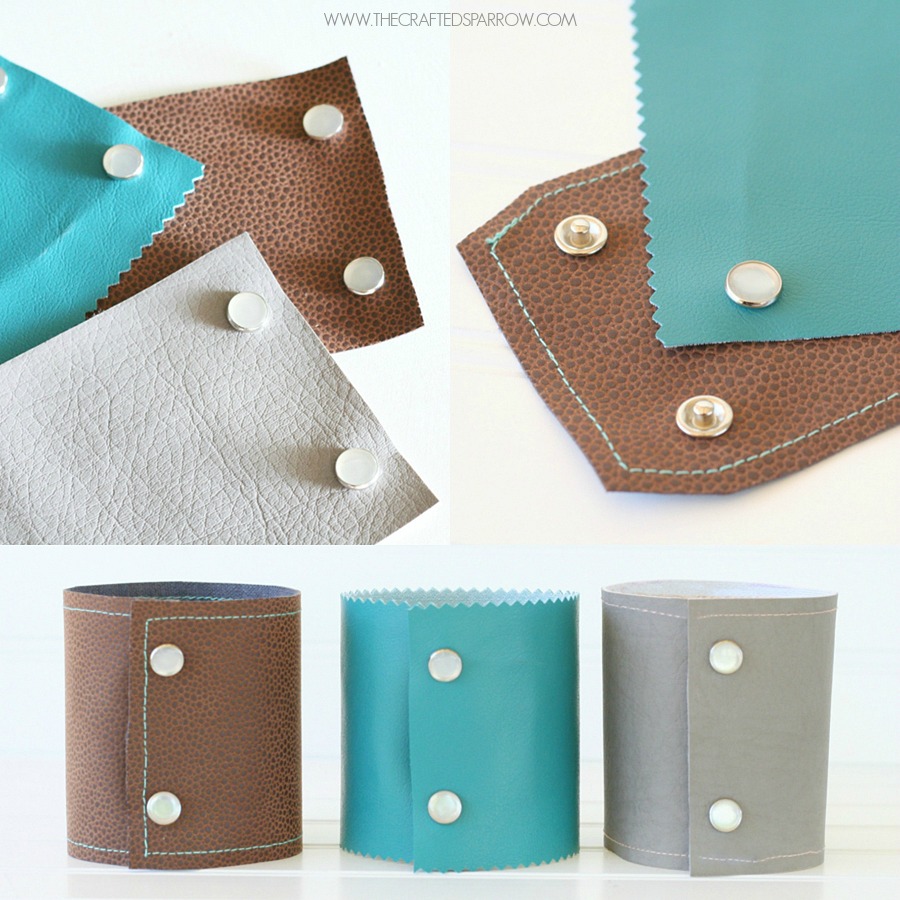 Do you love it like I love it!?!  This would be a fun gift idea for your girlfriends or a fun craft night project for girls night.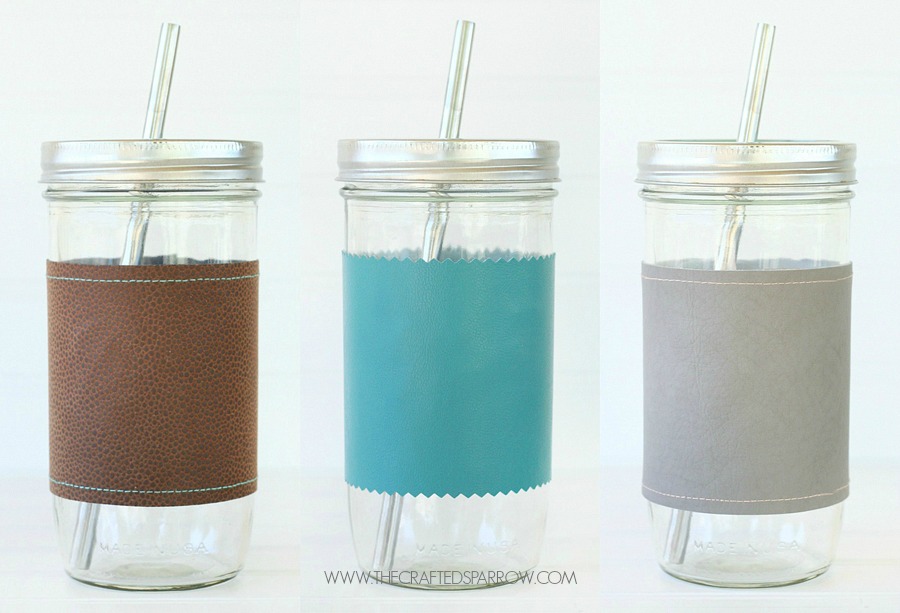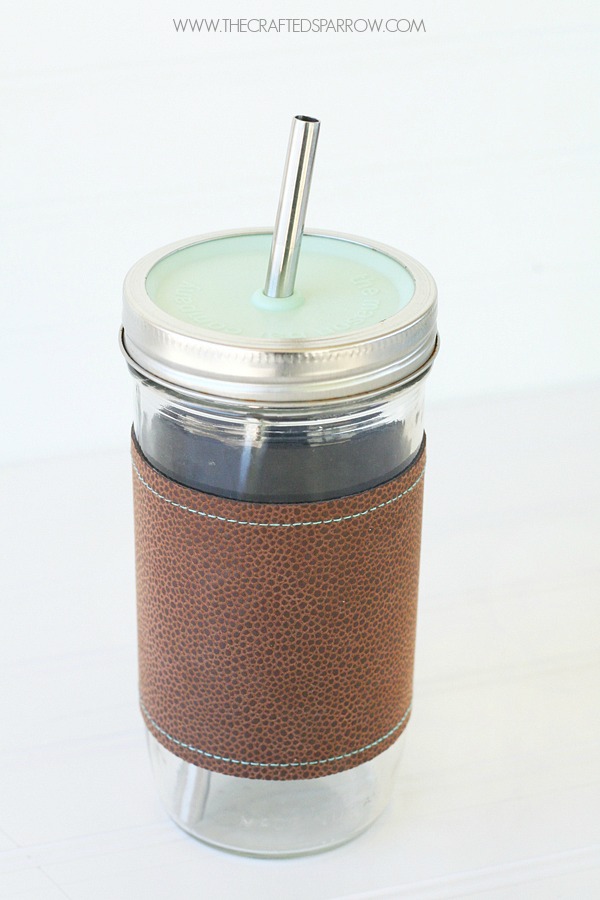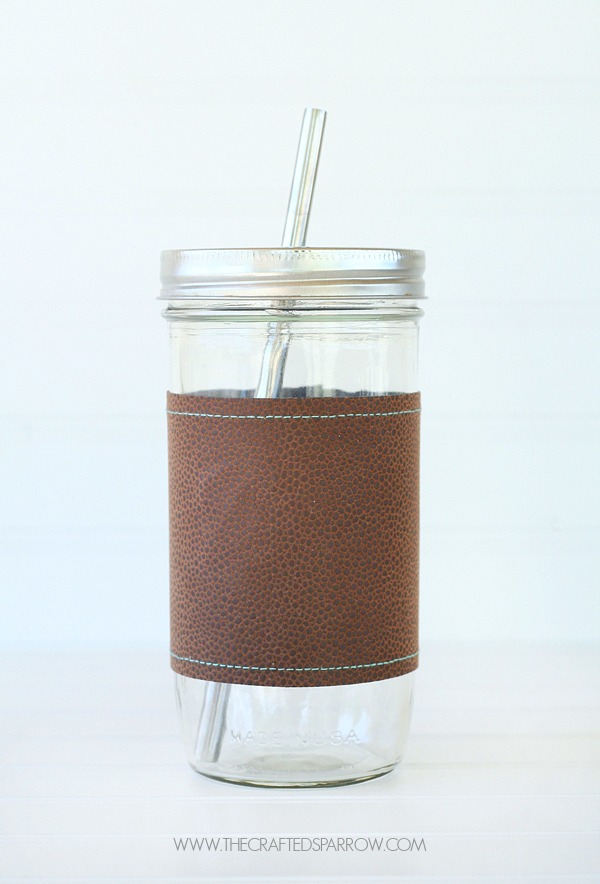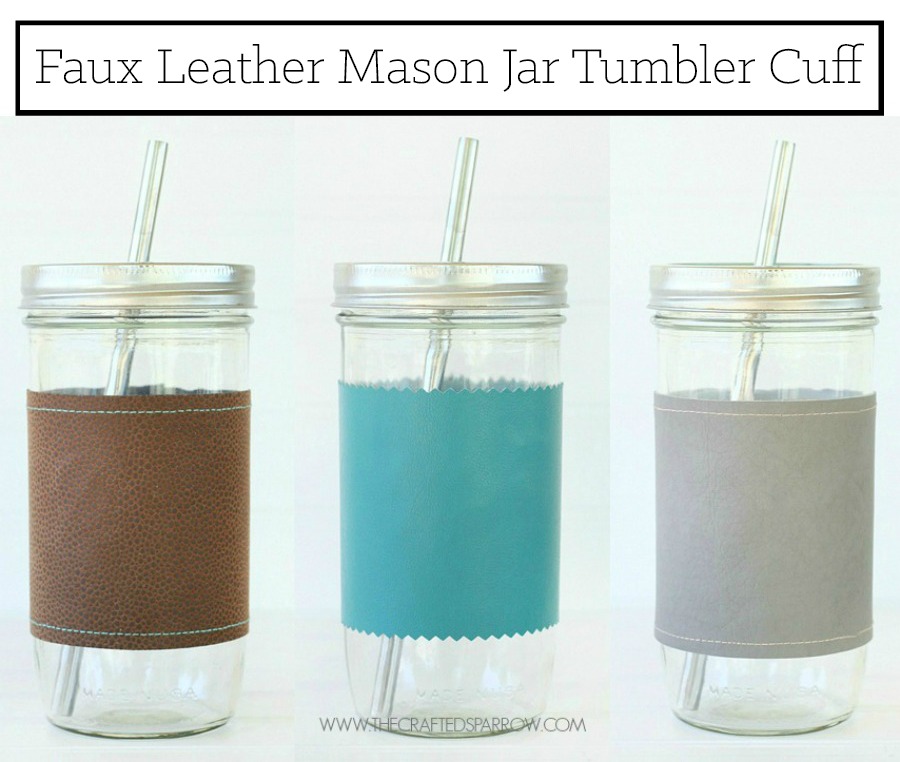 Looking for more mason jar crafts?  Here are a couple of past projects.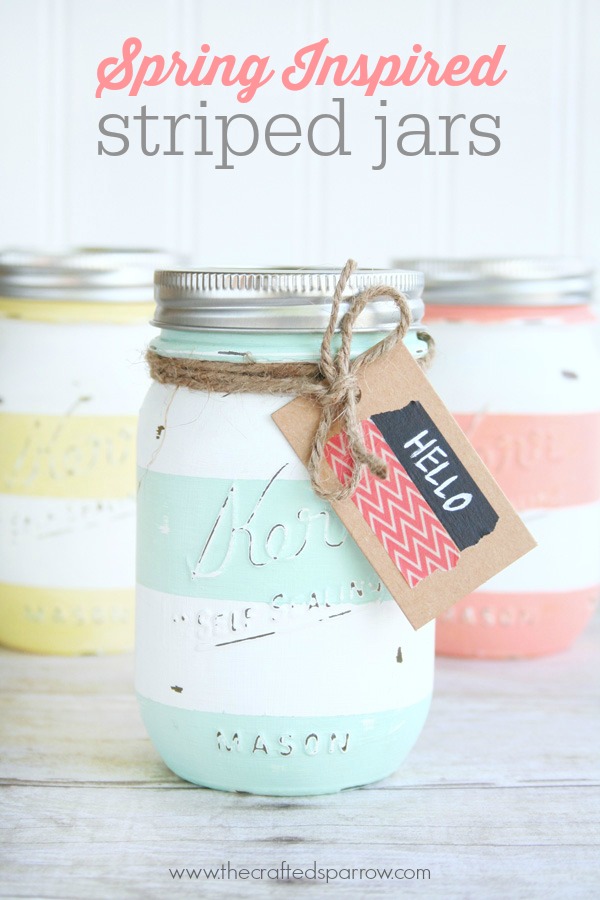 Spring Inspired Striped Jars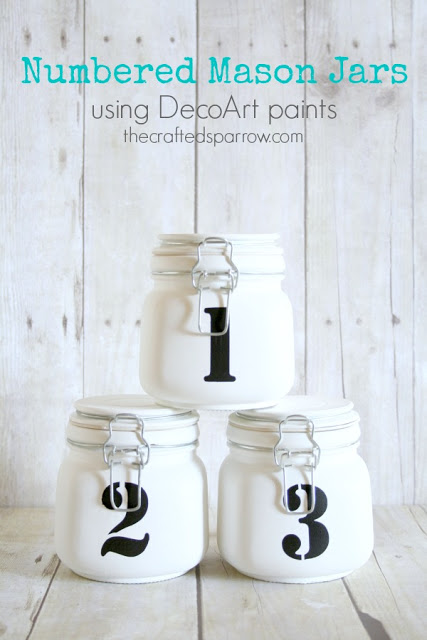 Numbered Mason Jars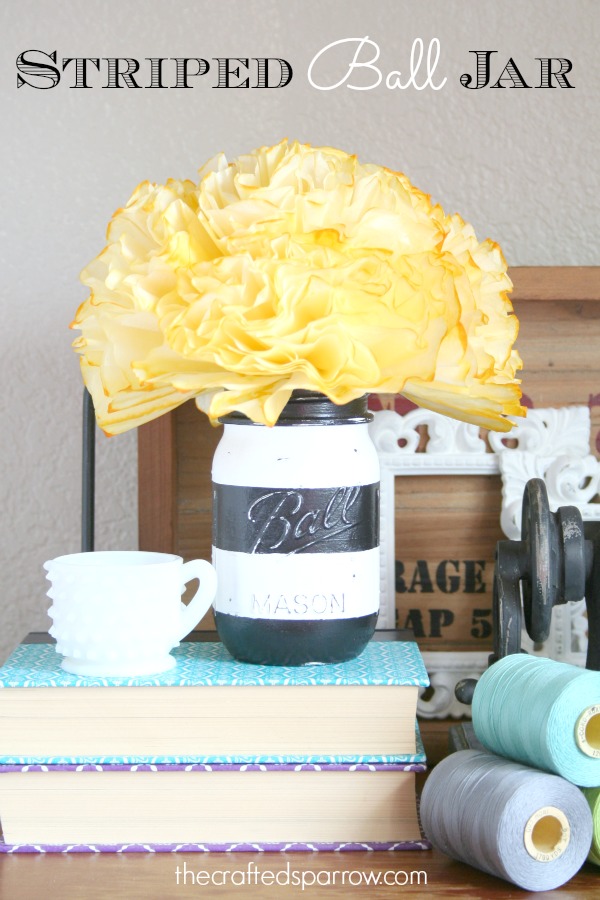 Striped Ball Jars