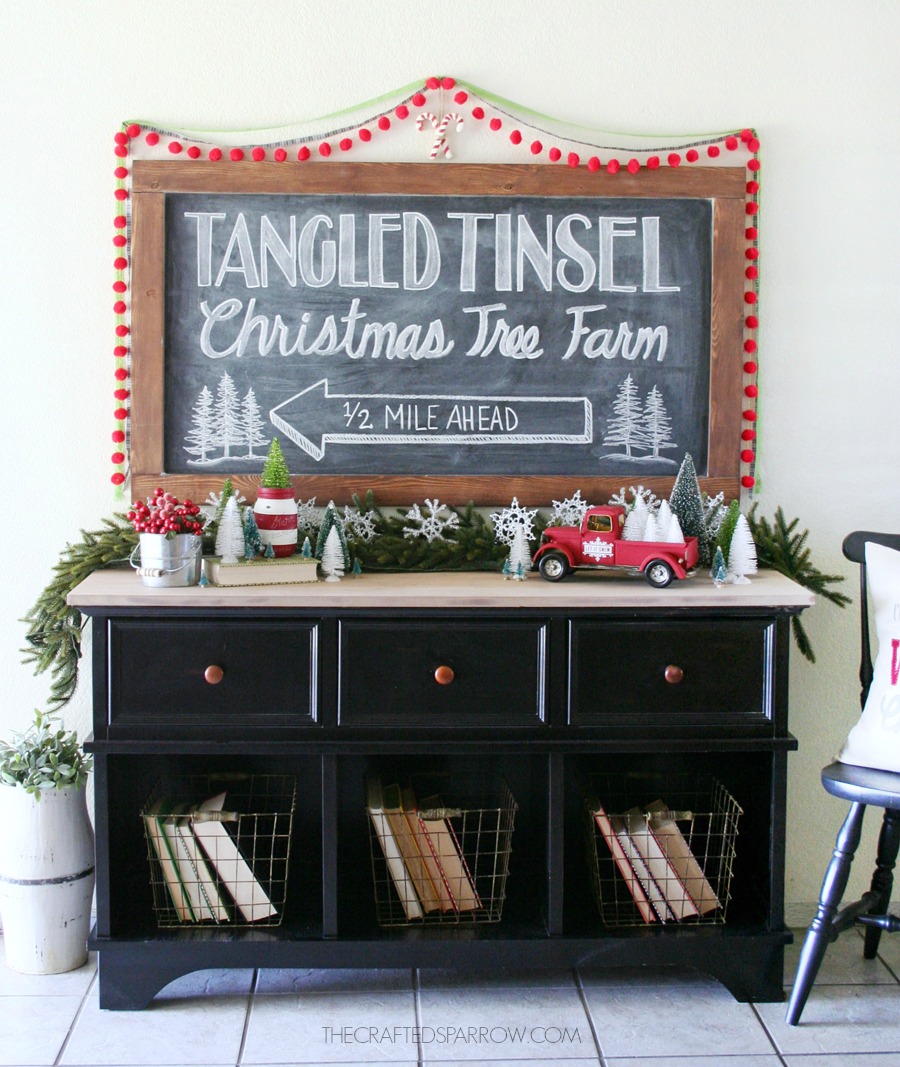 I'm so excited to finally be sharing my Christmas decor with you guys. I've been trying to get this up on the blog for the past week and it just has not been working out. I hope to be sharing my mantle and tree in the next few days, but today I'm starting with my Vintage Inspired Christmas Decor entryway.
When I made my Vintage Truck Christmas Pillow I knew I wanted to work some of that vintage inspired charm in to the other parts of my Christmas decor.
This vintage replica truck is something I've been itching to have as part of my decor for the past year. When I bought it the truck was actually yellow. After a few coats of red chalk paint and a cute vinyl label that matched the logo on the pillow I made it was perfect. Yes I left a little yellow paint on the truck inside the cab and around the bumpers, I kind of love how it makes it look a little beat up. I filled the back of truck with white glittered trees just like the pillow design.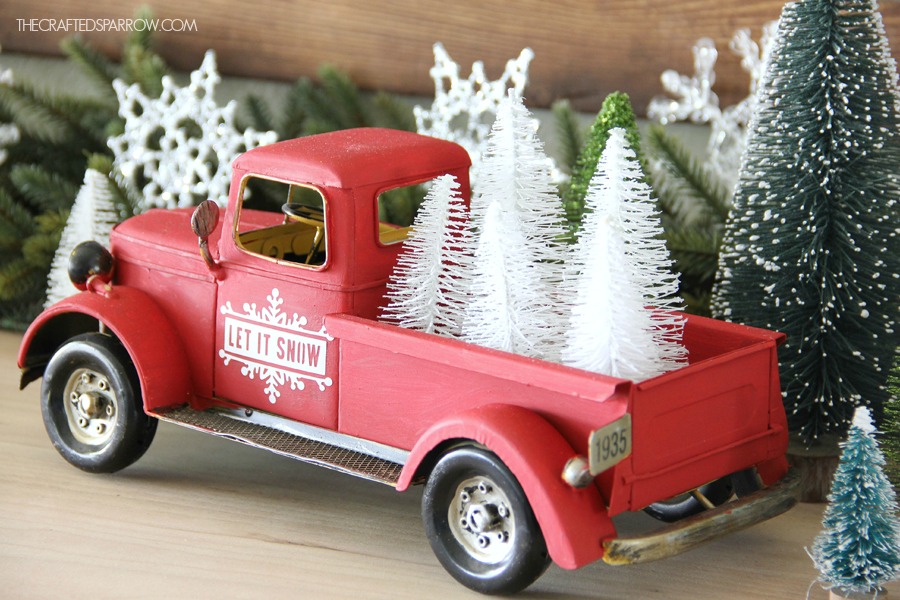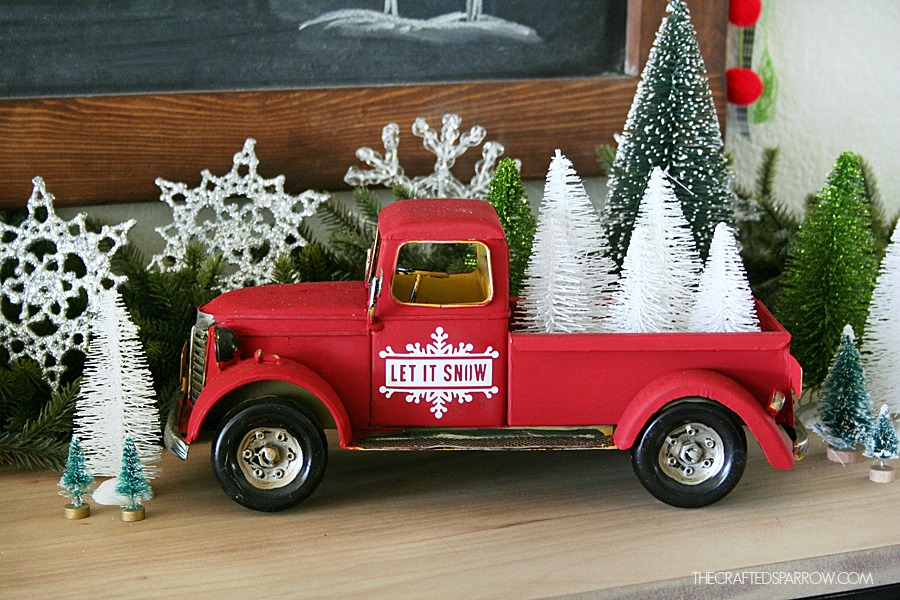 I made the giant chalkboard last year, you can find a tutorial for the smaller version of it HERE. I used this chalkboard on last years Christmas Mantle, it's 4′ long and it's such a great focal point.
I had this whole vintage Christmas tree lot in mind when I was thinking of decor for my entryway. So I used the chalkboard to draw a vintage inspired Christmas tree farm sign. It's simple, but I adore how it turned out.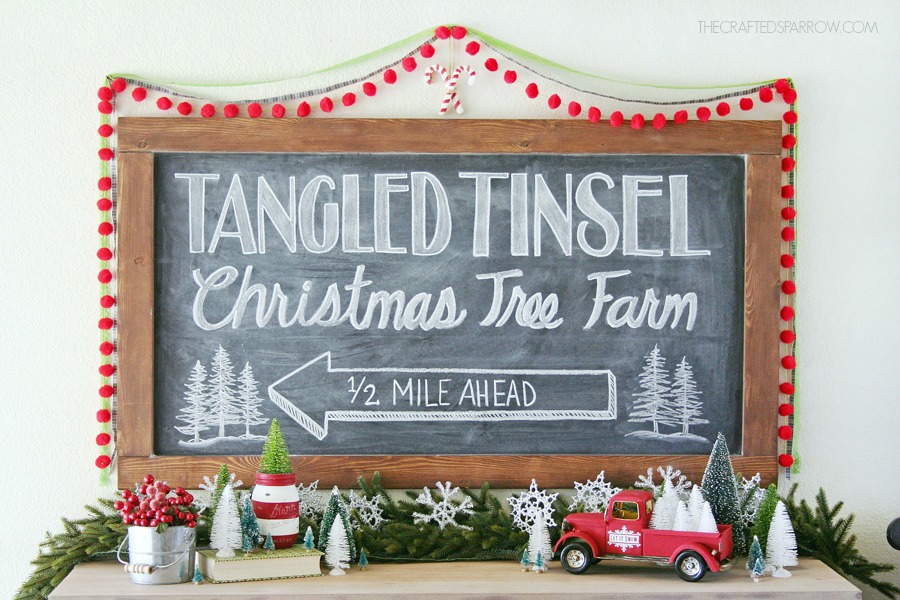 I started collecting some bottle brush trees this year, I think I will collect some every year…they are just so darn cute and pretty. I added several sizes and colors to my entry table to create my "tree farm". All of the white bottle brush trees were from Dollar Tree, they came two to a pack for a $1! Can't beat that.
I added an amazing pine garland I picked up at Ikea, they are gorgeous and I wish I had of grabbed a few more. I might go back and see if they have any left for next years decor.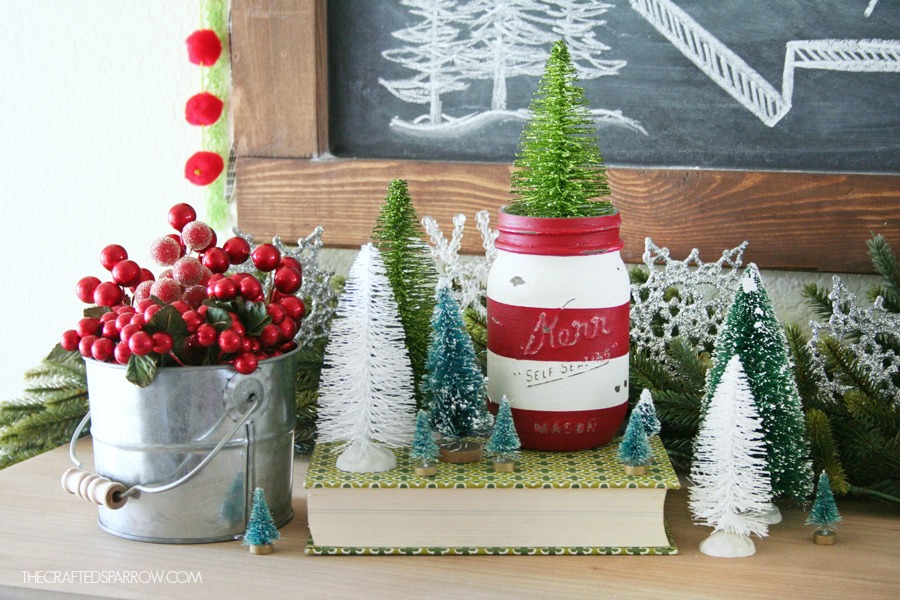 I made the red pom-pom garland, isn't it cute? I love that it reminds me of vintage Christmas decor. I just grabbed some green embroidery floss, a needle, and some red pom-poms from the kids craft section and strung them 1″ apart. I added some green vintage lace trim and black & white plaid ribbon to tie in all my Christmas colors.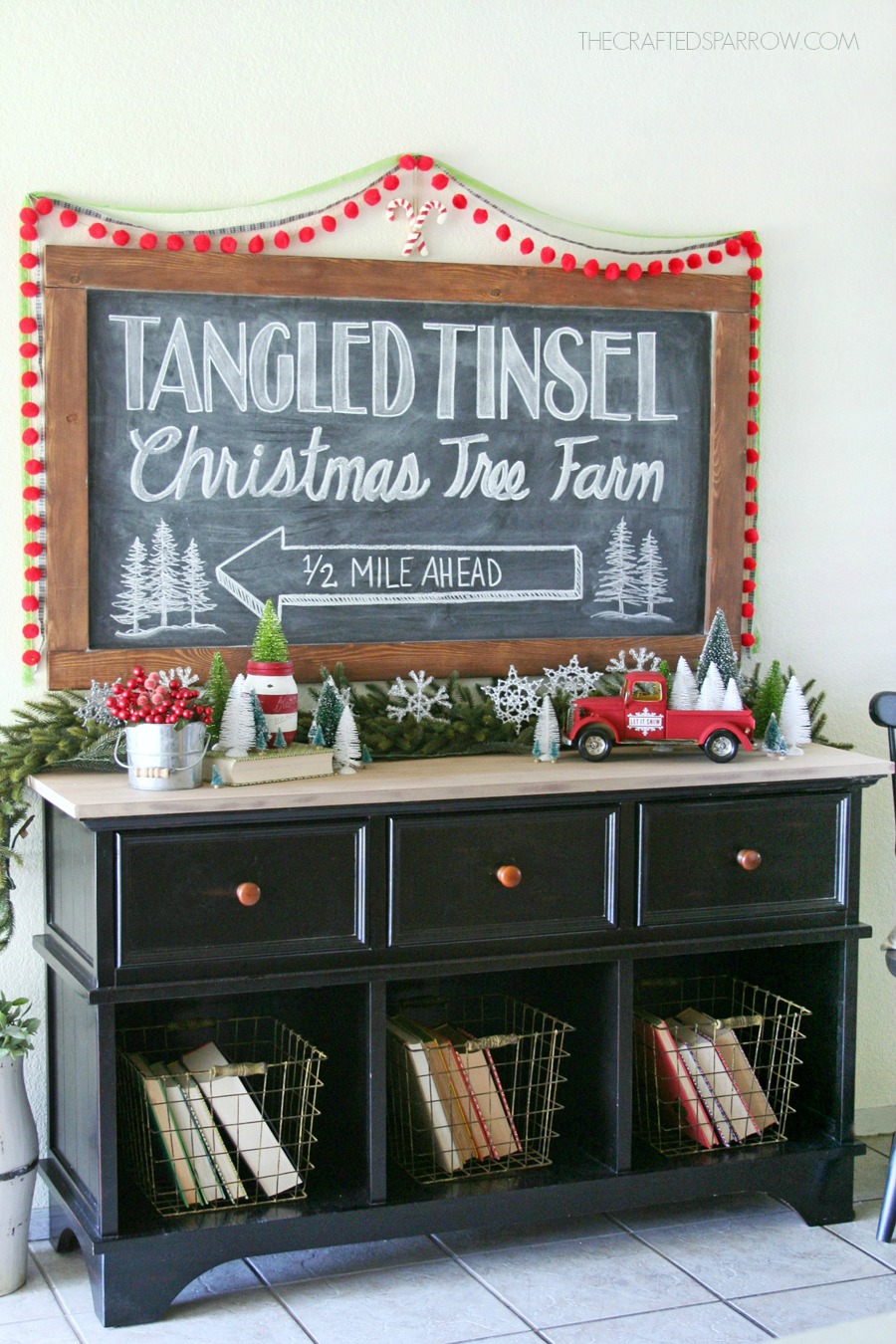 Of course I had to have one of my striped mason jars, want to see how to make them? Go HERE and see my latest Gold Striped Mason Jar and all my other versions along with directions.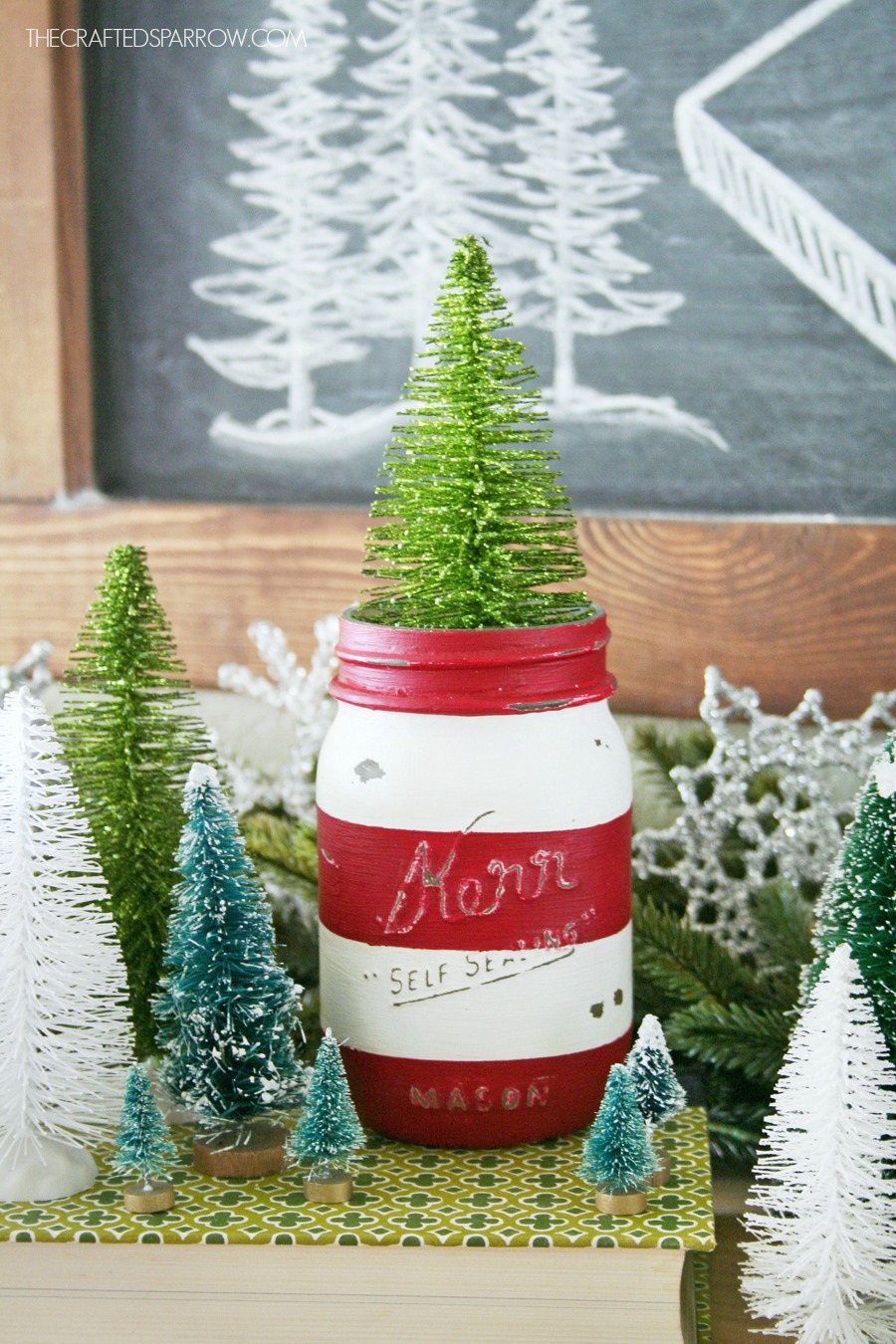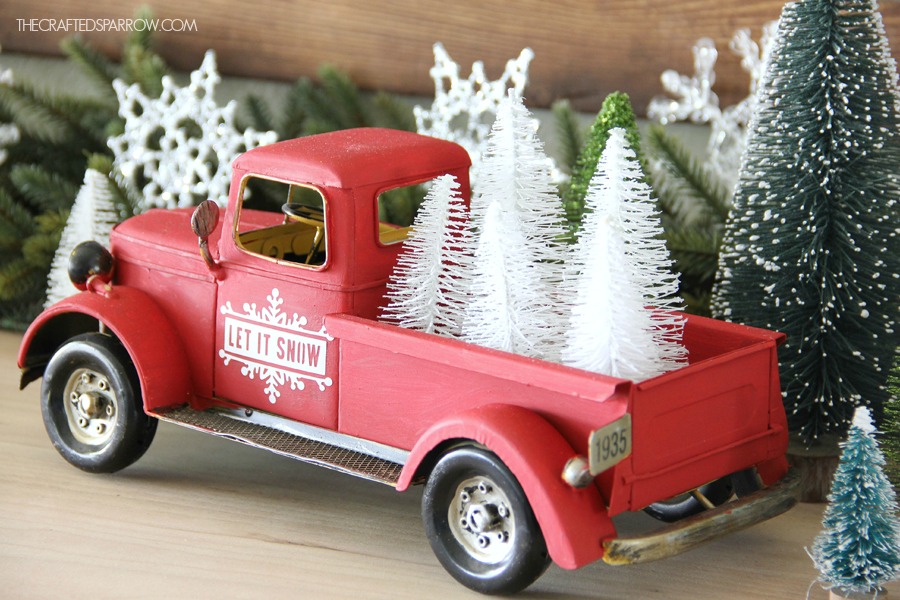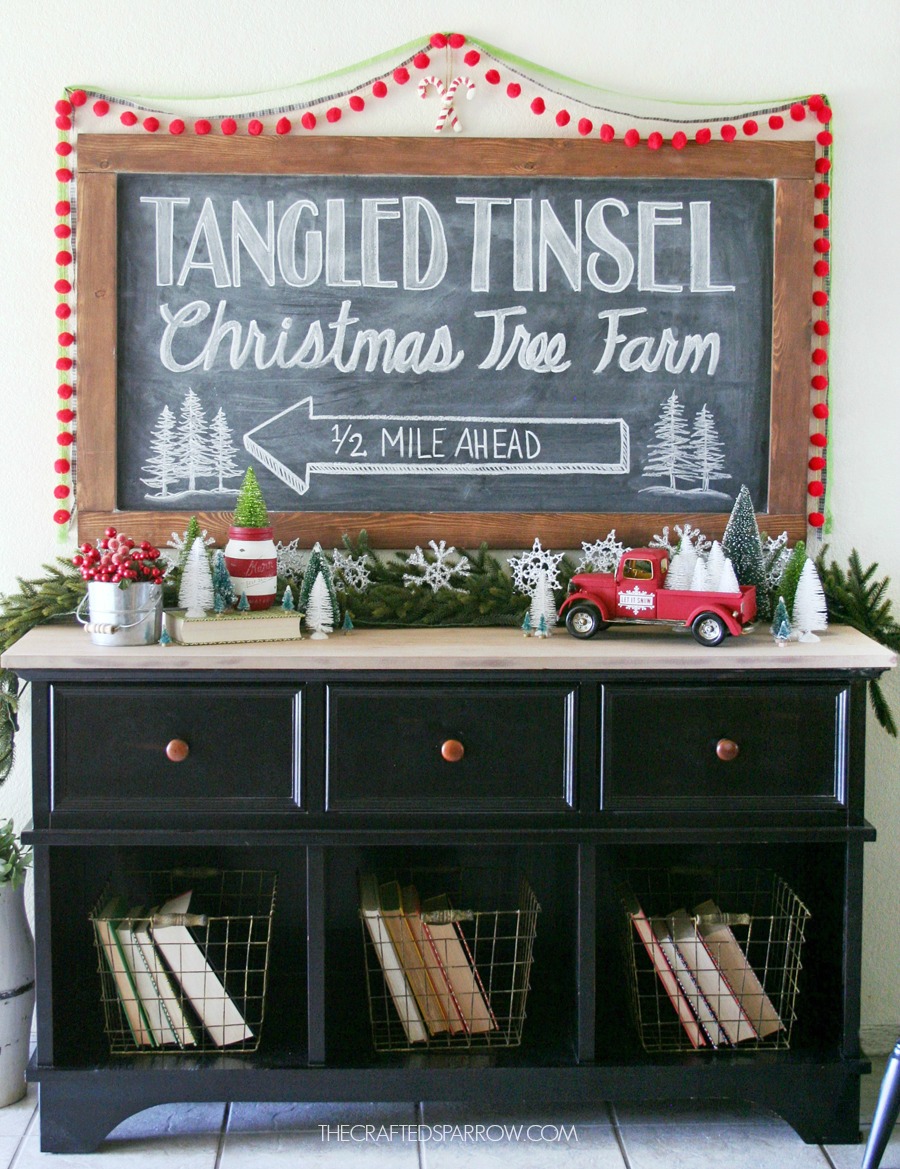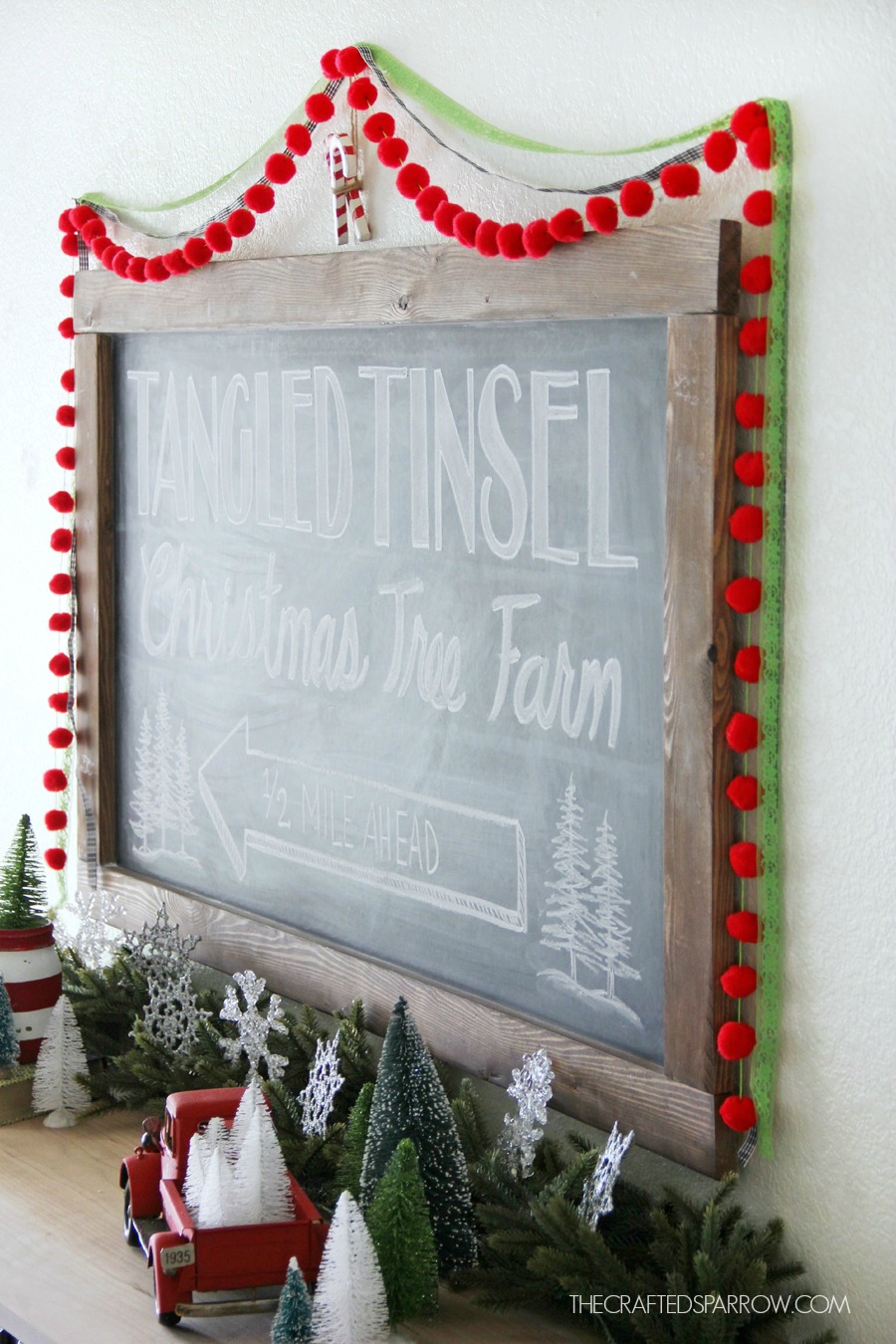 Here's the Vintage Truck Christmas Pillow that was the inspiration for this Vintage Inspired Christmas Decor. Don't forget to check out the other Vintage Inspired Christmas Pillow that goes perfect with this decor.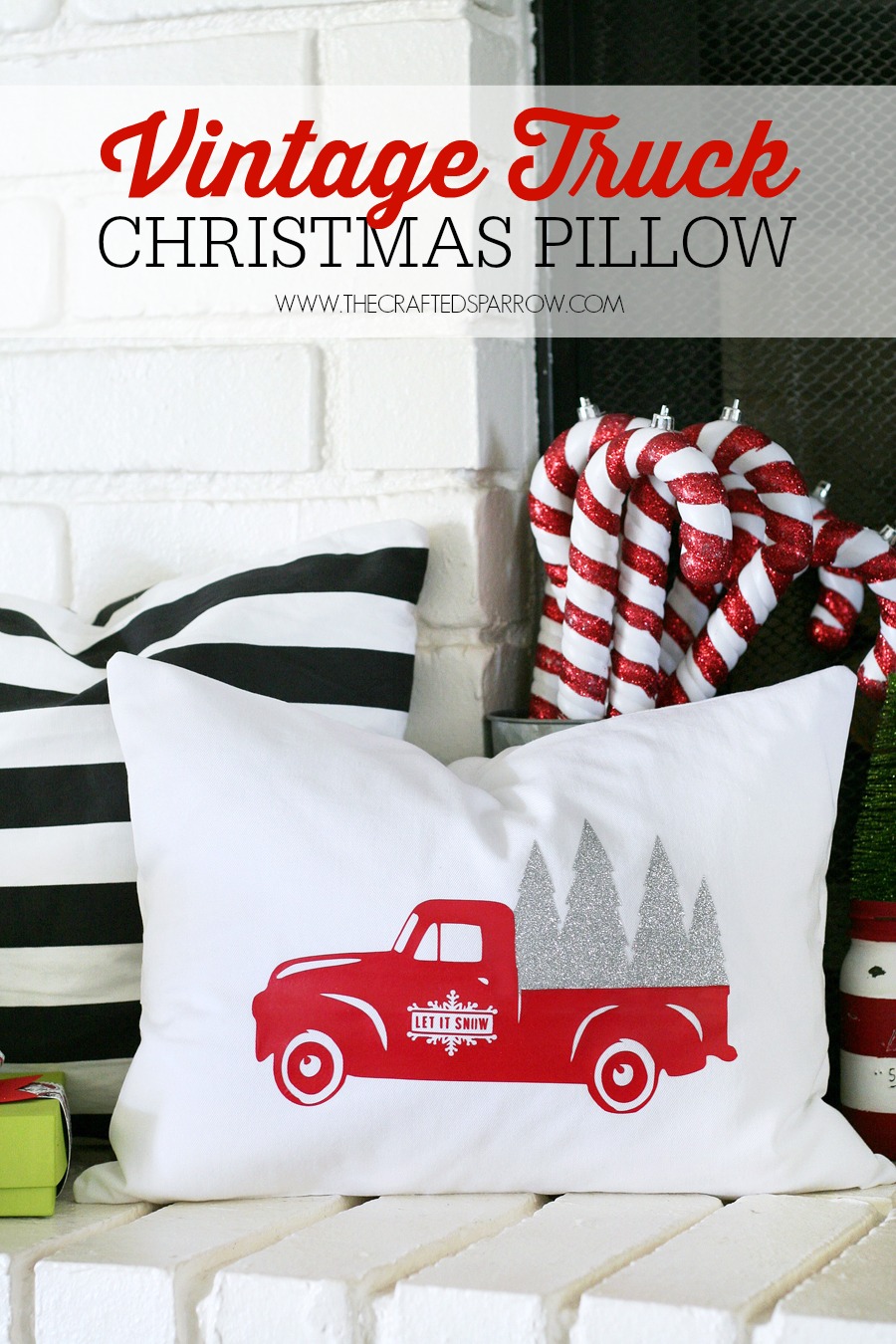 Vintage Truck Christmas Pillow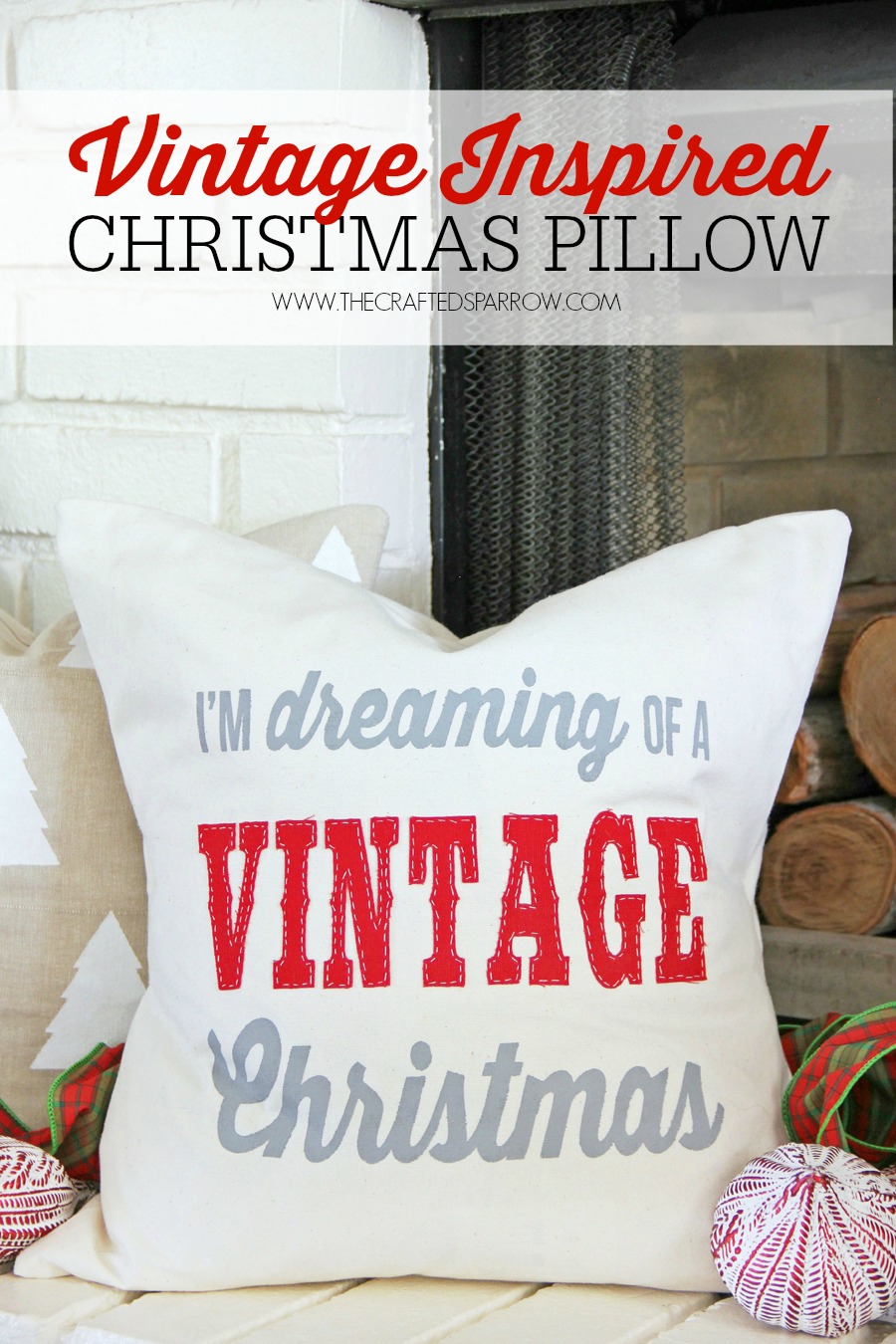 Vintage Inspired Christmas Pillow