Slowly over the past year, I've been updating my craft room / office to be a brighter more modern space. My style has changed a lot over the past couple of years when it comes to my home and I want my creative space to reflect that, you can see the before of my office HERE. One of the tasks in updating this space is to paint all the furniture I kept, everything is becoming bright white! Some furniture has been purchased new recently but there were a couple of pieces I couldn't part with yet, like the small vintage dresser that holds all my office supplies. Today I'm showing you how easy this Vintage Dresser Makeover was with the help of DecoArt.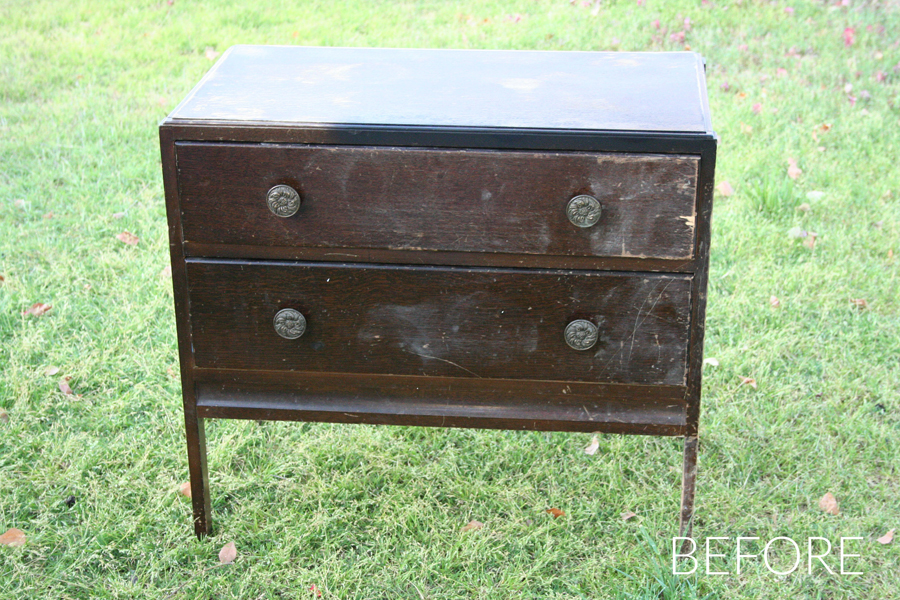 About 8 years ago I found this small dresser / stand at a garage sale, it was $5! It looks like there was probably a large backing or mirror attached to the back at one point, but that wasn't with it when I bought it. It is in rough shape, it's not solid wood so it was chipping in areas and the drawers were hard to open. There was just something about that $5 price tag and it's style that I loved. This piece was recently black, which I snapped a photo of and then accidentally deleted so I'm showing you the original before shot above.
I removed all the original hardware and gave the whole dresser a quick sanding and repaired any flaws with a tiny bit of wood putty. Then after a quick wipe down with a clean cloth it was time to paint.
For this project, I grabbed my favorite HomeRight Finish Max Sprayer and DecoArt Satin Enamels Paint in Pure White. You can definitely use a brush to paint, but I love any chance to use my sprayer and it works like a charm on small projects like this.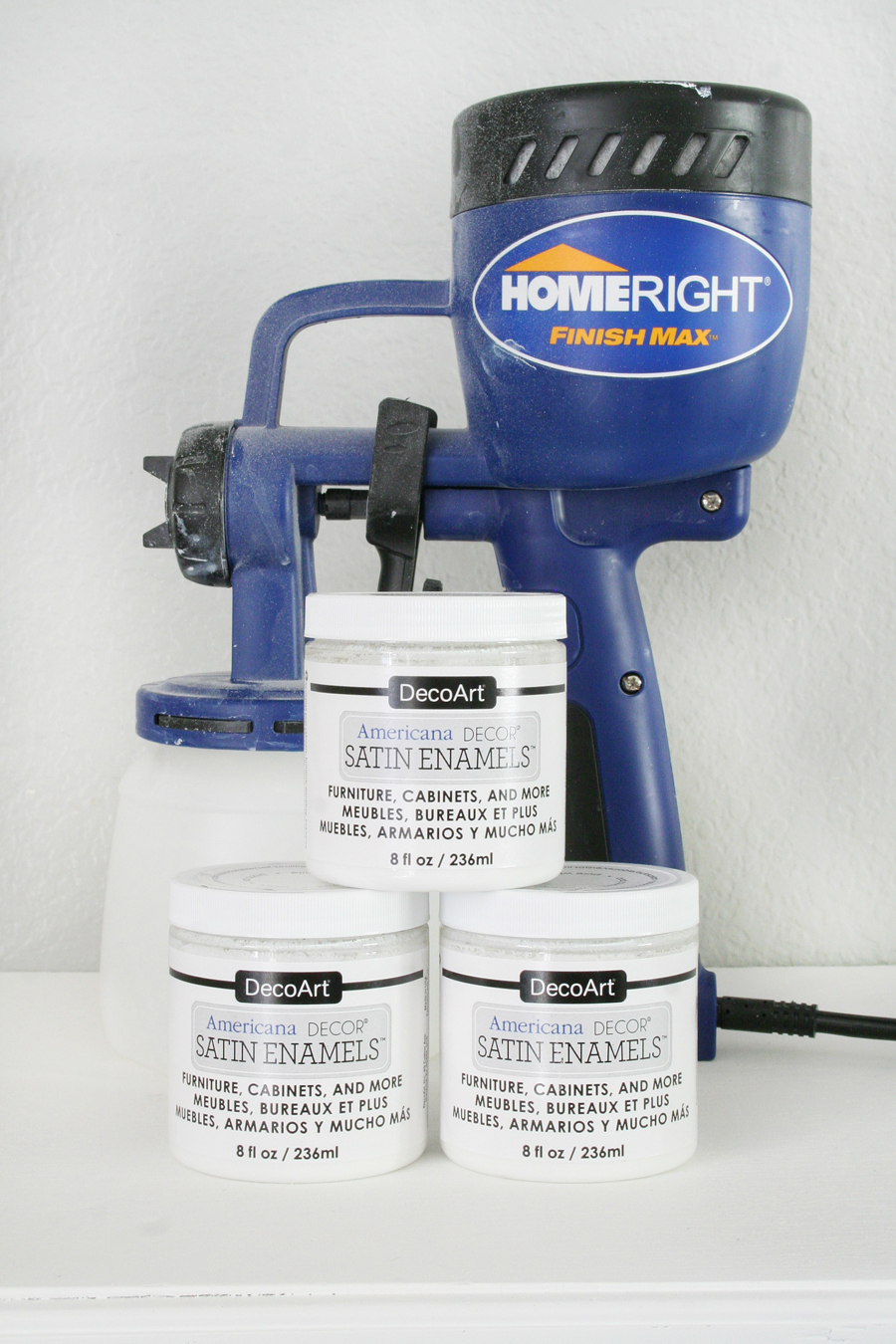 You guys know I'm a huge fan of DecoArt paints and I love how easy it is to use their DecoArt Americana Decor Satin Enamels, it goes on so evenly and provides great coverage. For this dresser, it covered the black paint perfectly.
All you need to do is shake the paint, pour into your sprayer reservoir and go. I ended up doing about 3 coats in my sprayer to cover all the black, which is about 2.5 jars of paint. When it was all dry I gave it a quick light sanding with a very fine sandpaper to even out any imperfections.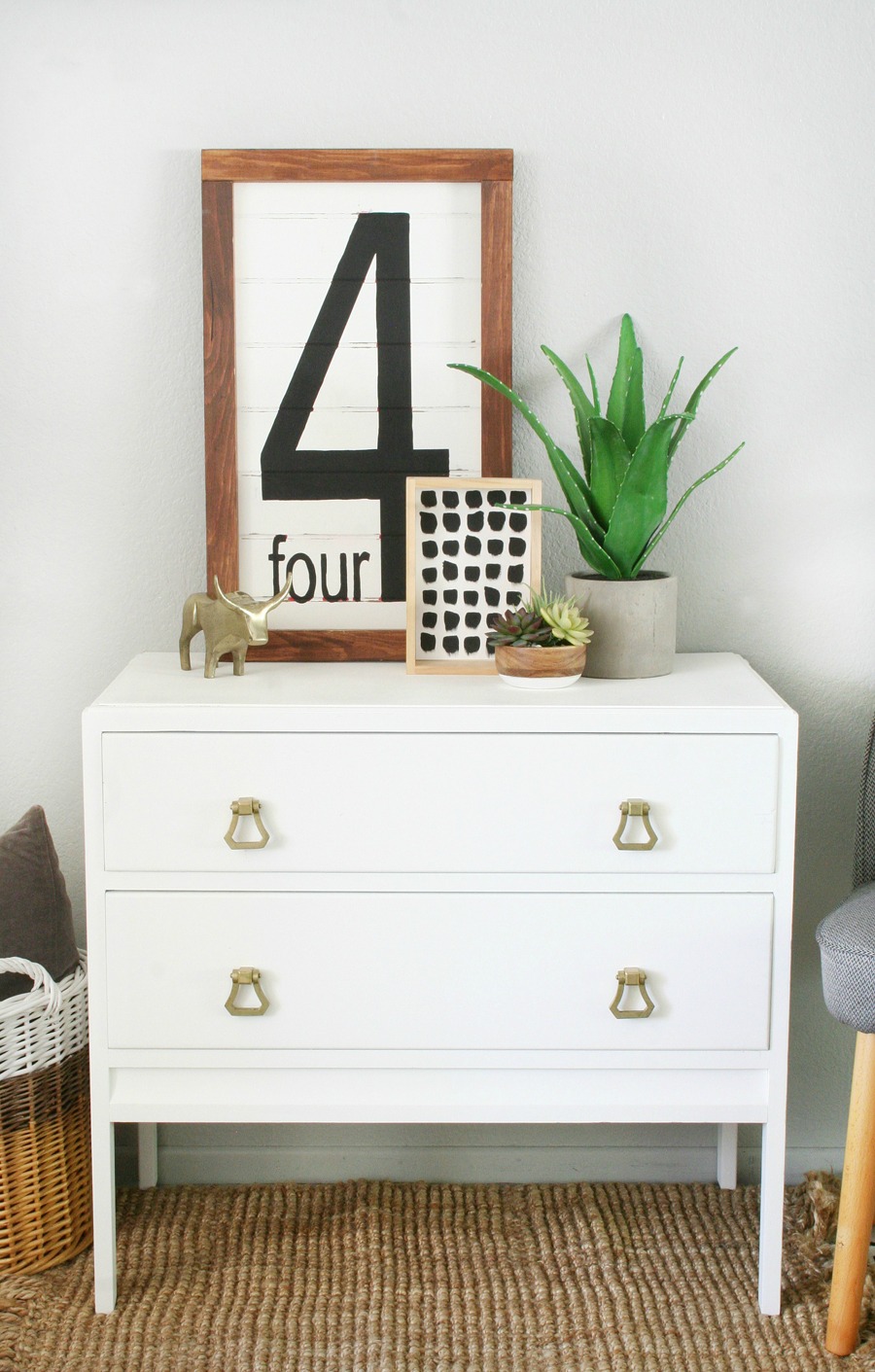 I had planned on putting the original vintage hardware back on this piece, but after a stroll through Hobby Lobby I found these amazing gold drawer pulls that were perfect for this dresser! They were exactly what this piece needed to finish it's updated look. So good right?!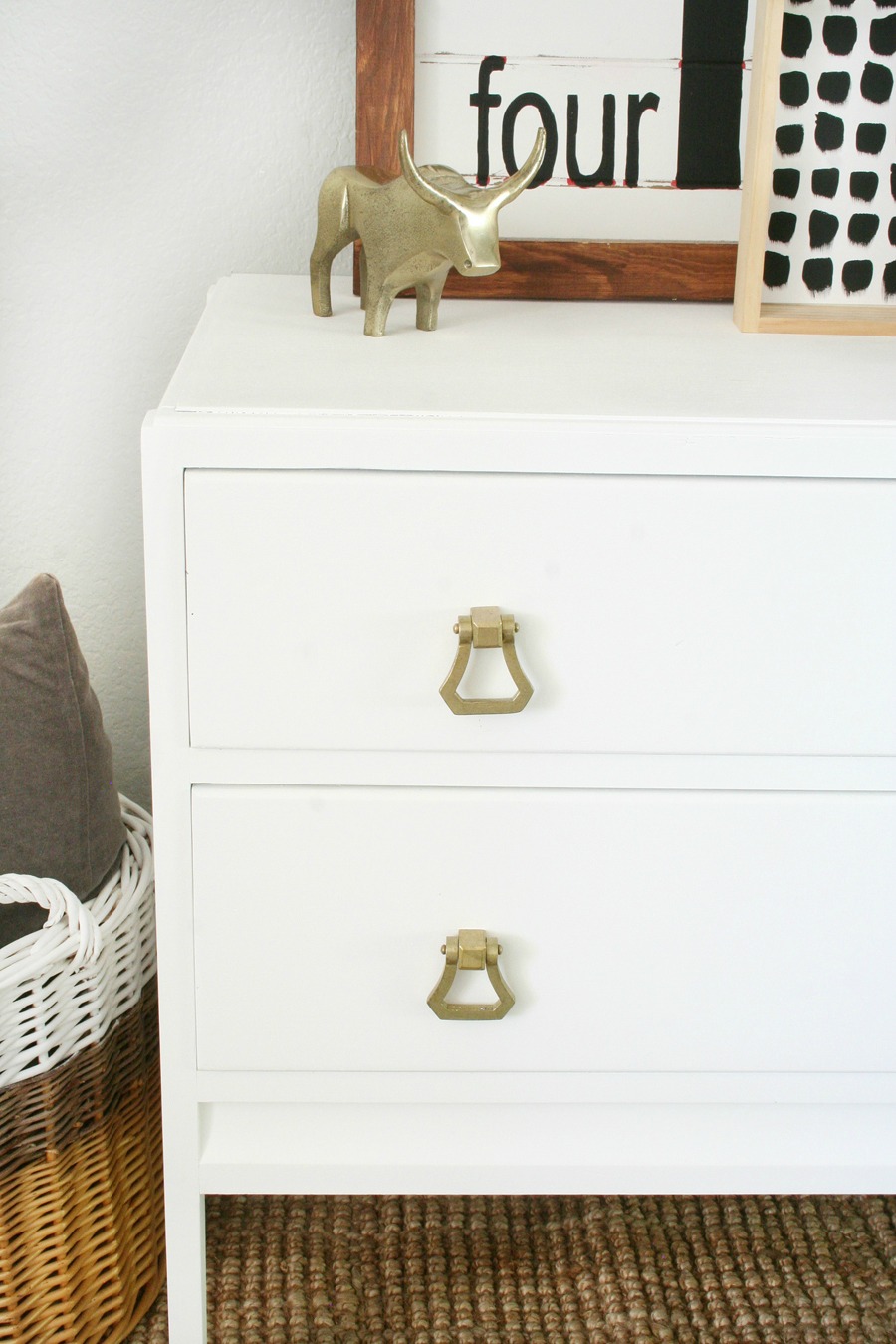 I'm so in love with how this project turned out, it's already so much brighter in my office. Now, to finish the other two major projects and then hopefully I can show you the whole room reveal.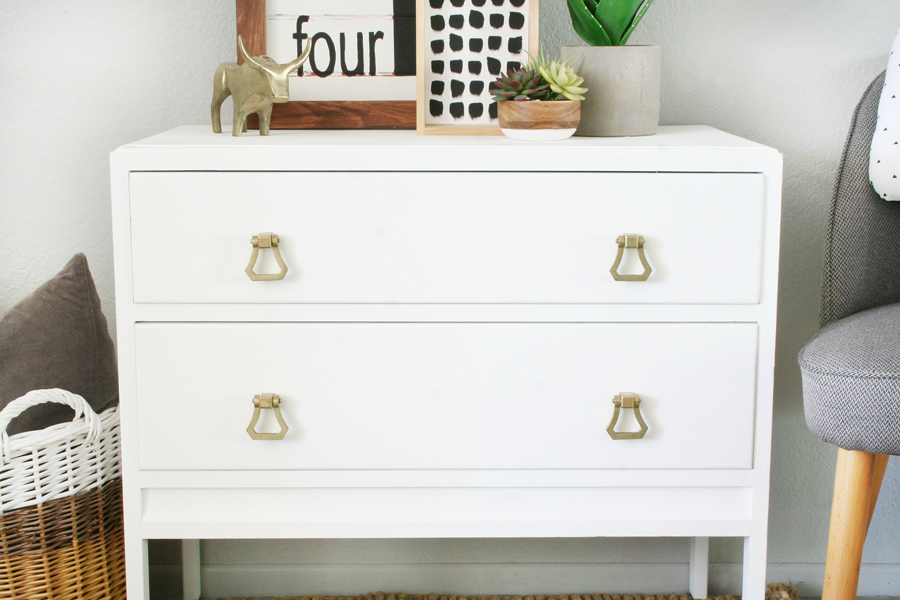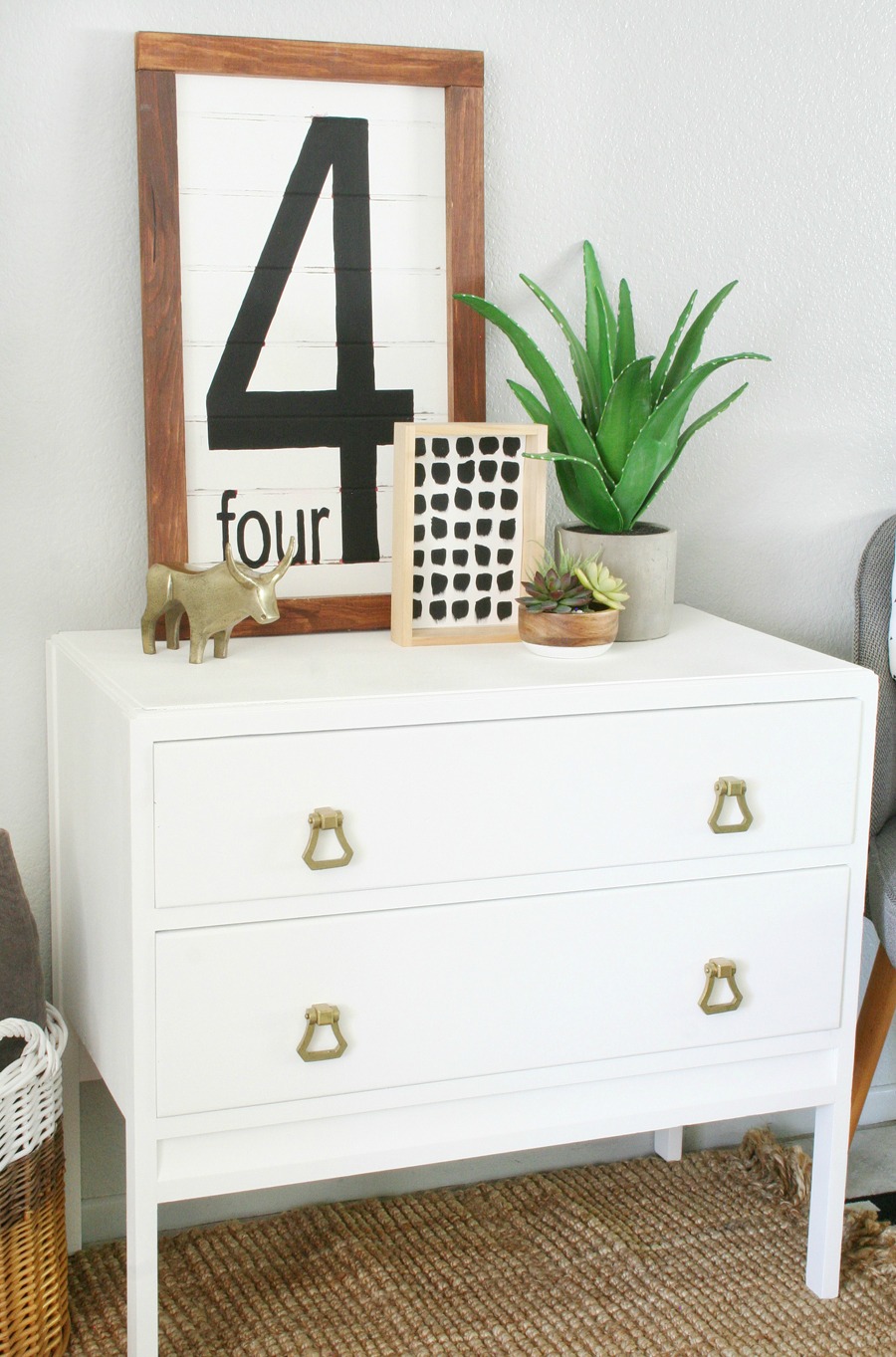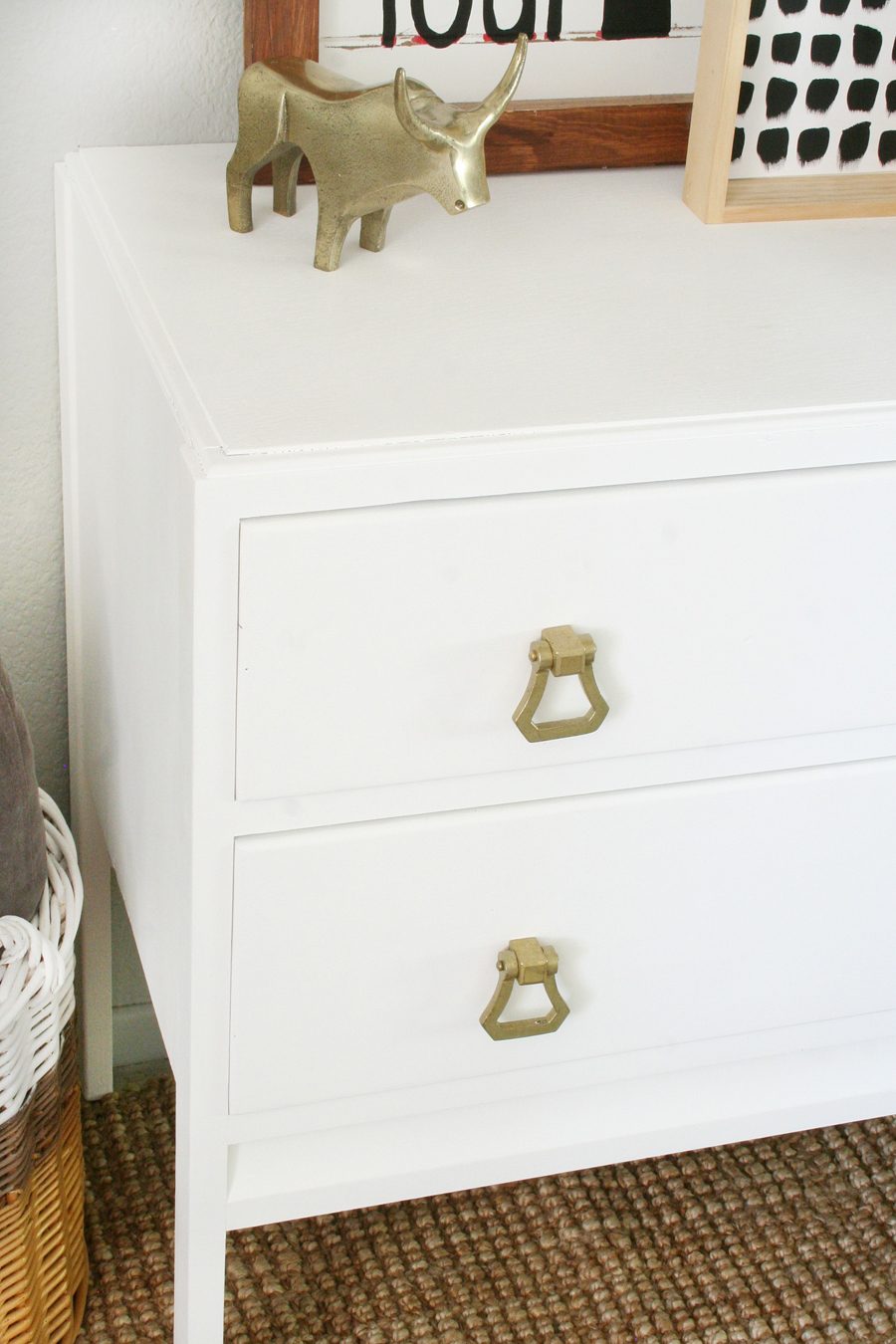 Be sure to check out these other DecoArt projects…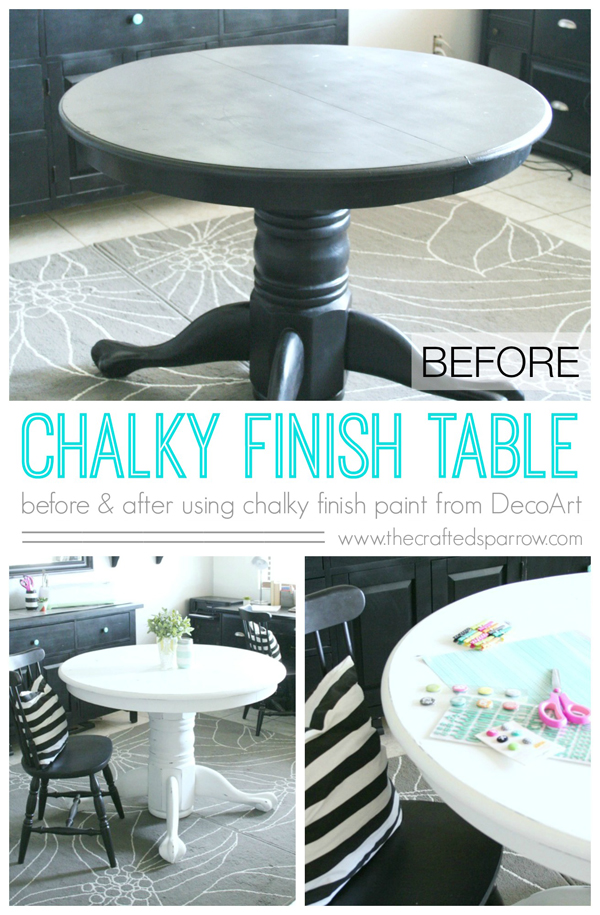 Chalky Finish Table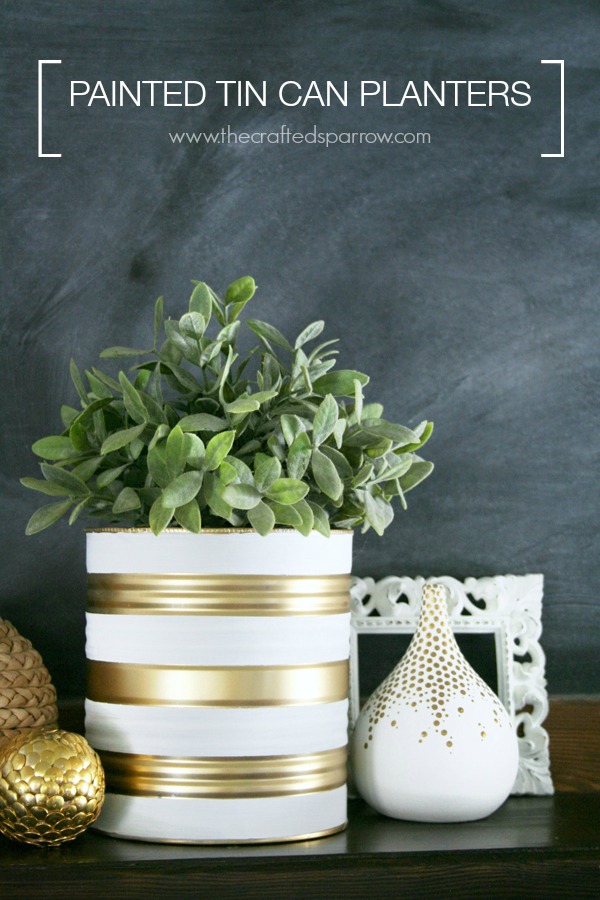 Painted Tin Can Planters
DISCLOSURE | This post has been sponsored on behalf of DecoArt. All opinions and ideas are my own. This post may contain affiliate links.