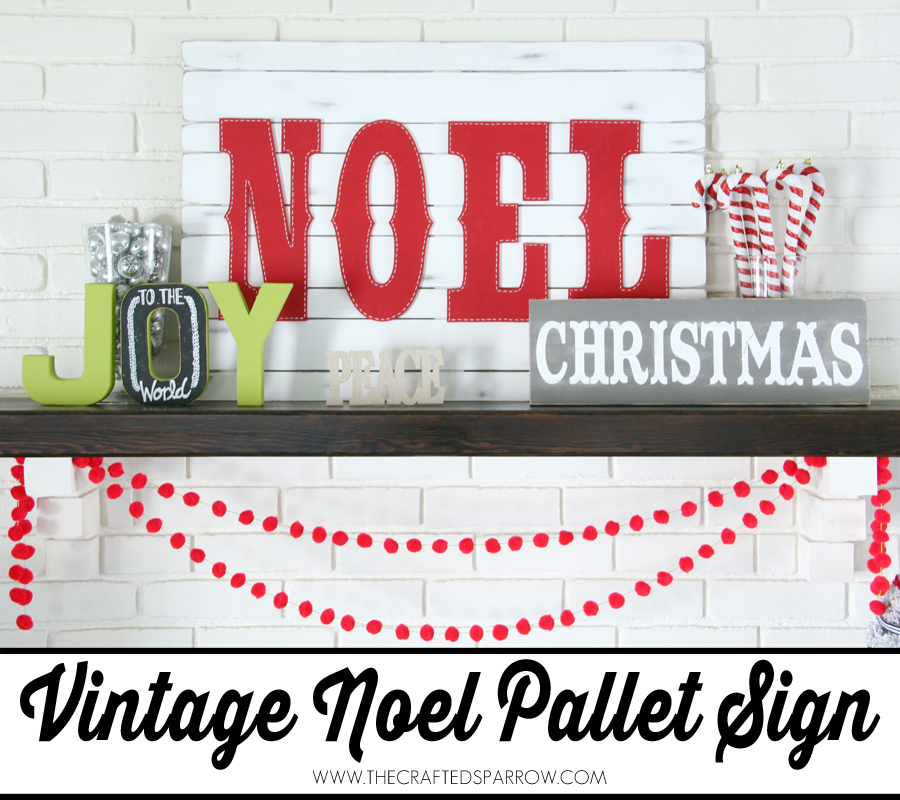 Yesterday I shared my 2014 Christmas Mantle with you. The main focal piece of the design was this Vintage Noel Pallet Sign that I made for the Joann Fabric & Crafts Winter Look Book. today I'm showing you how I created it with supplies found at any Joann Fabric & Crafts store.
Supplies:
5 – 2 x 36″ Craft Plywood
4 – 3.5 x 36″ Craft Plywood
3 – 3 x 24″ Basswood
Brown Chalky Finish Paint, acrylic paint, or stain
White Chalky Finish Paint or acrylic paint
Red acrylic paint
4 – 6 (1″) Foam Brushes
Wood Glue
Staple gun and staples
White foamcore board
X-Acto knife
Sandpaper
Glue gun and glue sticks
Krylon silver leafing pen
You can also use any pallet style wood you have on hand or can find more easily at your local home improvement store for this project.
To create the Pallet Sign:
Paint or stain all the wood slats brown using a foam brush, let dry.
Once all wood slats are dry paint them white using chalky finish or acrylic paint. You will need 2-3 coats depending on your paint choice to cover the brown paint / stain.
If you like a distressed look use sandpaper to distress the edges of the wood slats.
Time to assemble the Pallet Sign:
Lay all your painted and distressed wood slats face down on a flat surface, leaving small gaps between each piece. If using craft wood from a craft store you will use wood glue and a staple gun to secure it all. If you are using scrap wood or pine boards you can use small screws or nails.
Apply wood glue to the back of all three basswood pieces.
Adhere basswood pieces to the back side of the craft plywood, one piece will go in the center and the other two pieces will be placed 2″ in from each side.
Use a staple gun and short staples to hold all craft plywood slats and basswood in place.
Place heavy items on top of the basswood pieces for 24 hours while wood glue dries. Otherwise if you used screws or nails your done.
To create the Vintage Style Foamcore Letters:
Draw or trace large letters on to white foamcore board. I did find that using good quality foamcore board made a huge difference in the cutting of these letters, so dollar store boards may not be best for this project.
I used this free FONT to create my letters. I then stretched them to the size I needed them to be. I printed them out, each letter printed on two pages. I then cut out each letter and taped the two pieces together to create the whole large letter.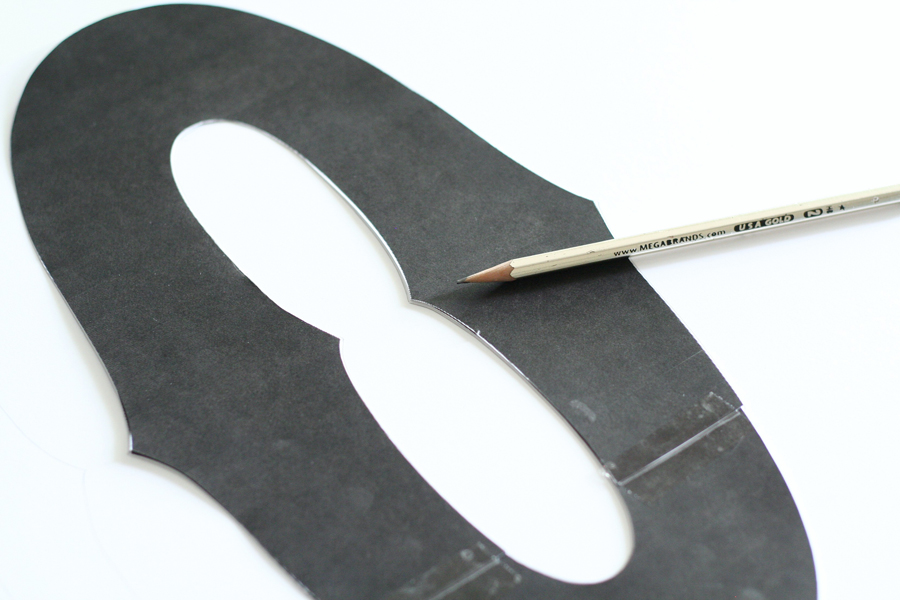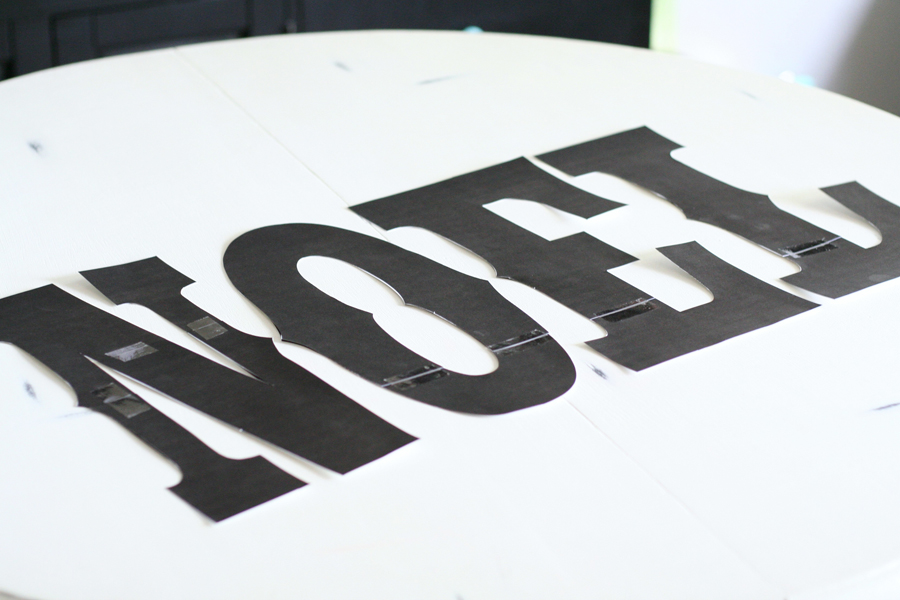 Once you have all the letters traced on to the foamcore board use an X-acto knife to cut them out. The newer and sharper the blade on the knife, the cleaner the cut will be.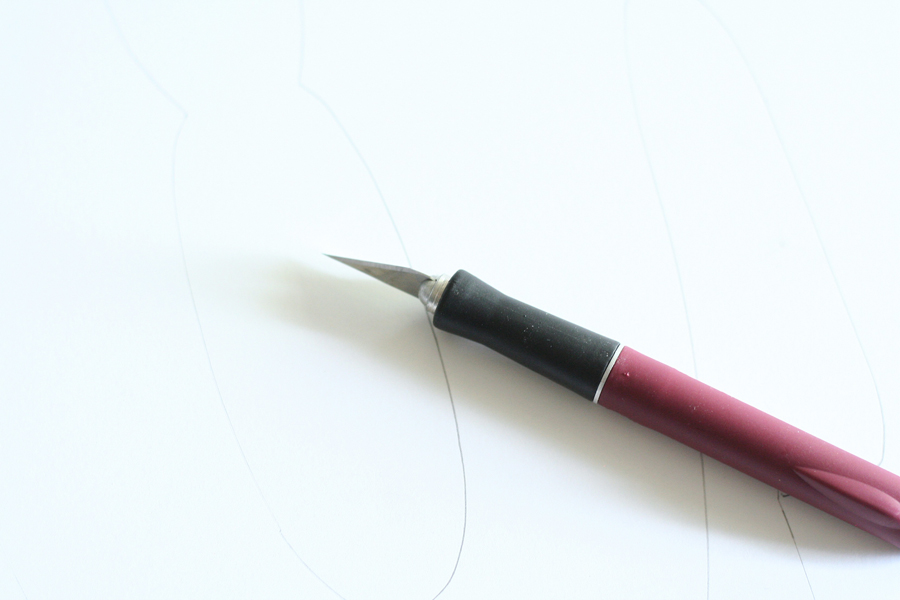 Now you can paint the fronts and sides of each foamcore letter. I chose to use red acrylic paint, it took two coats to cover. If for some reason your foamcore starts to curl when painted just stack some books on top for a day once the paint is dry.
Use the silver leafing pen to draw faux stitch marks around the edges of each foamcore letter. This pen is awesome, shiny silver just like I wanted. This step is totally optional, but it's exactly what my sign needed to give it a finished look.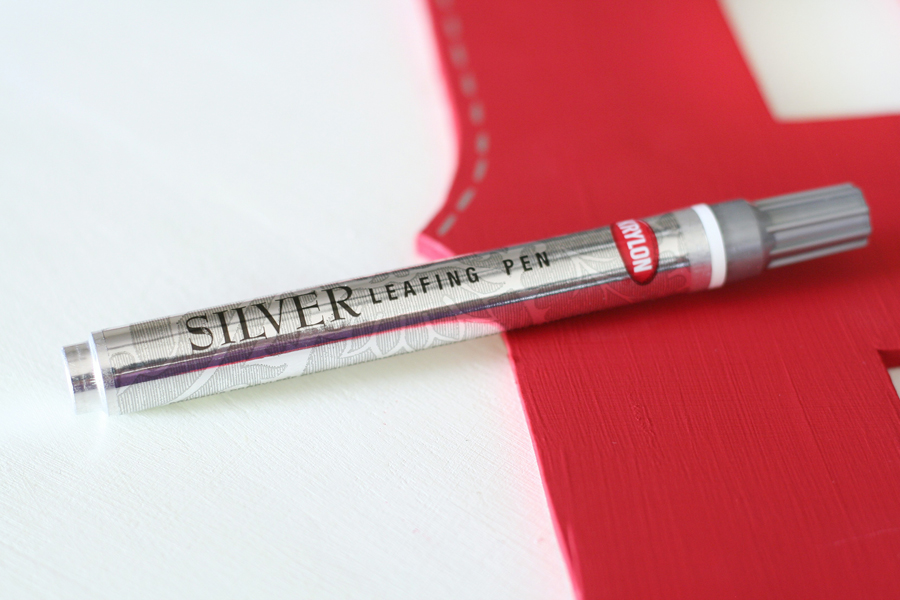 Now you can hot glue the foamcore letters to the front of your pallet sign, be sure to measure and center them all first. If you don't want to hot glue them you can use a temporary 3M product, they have a ton of great options.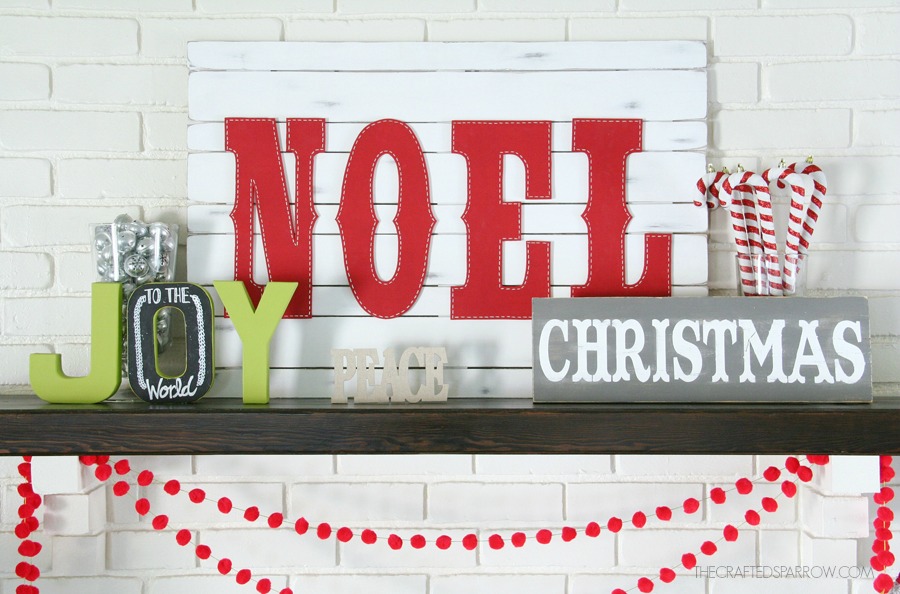 This sign can be made for any occasion, or even be made to be interchangeable for different holidays: LOVE for Valentines Day – LUCK for St. Patrick's Day – etc…
Here's another peek at my 2014 Christmas Mantle. Hope you enjoy.