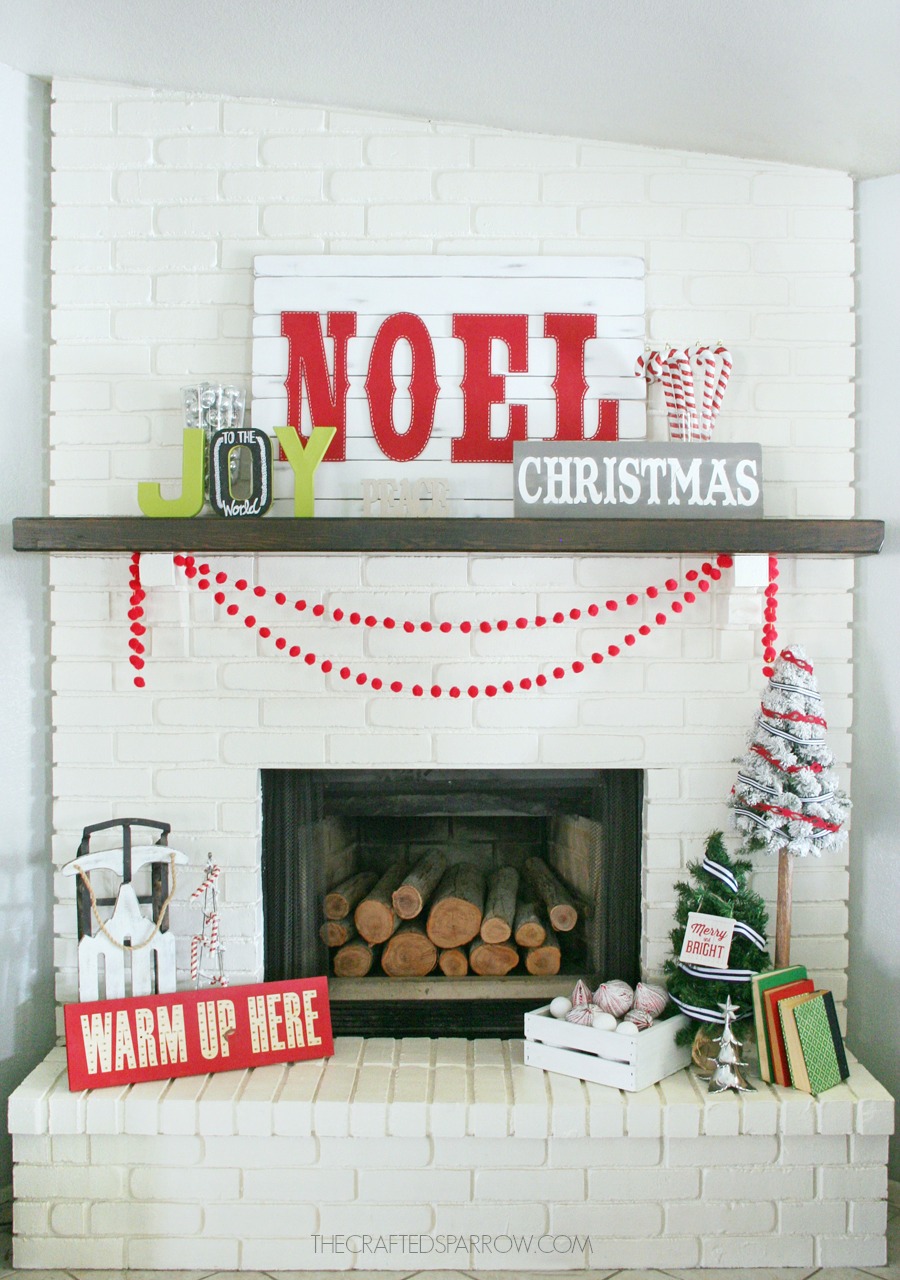 I had several ideas for my mantle this year, it was really hard for me to decide which direction to go this years design. Like I had mentioned HERE, over the summer I had the honor of working on the Winter Look Book for Joann Fabric & Crafts, one of my projects was a large Vintage Noel Pallet Sign. I knew I wanted to use this sign since it fit my whole vintage inspired Christmas theme. I also didn't want to purchase a ton of new thing to create my mantle this year. So here it is, my 2014 Christmas Mantle.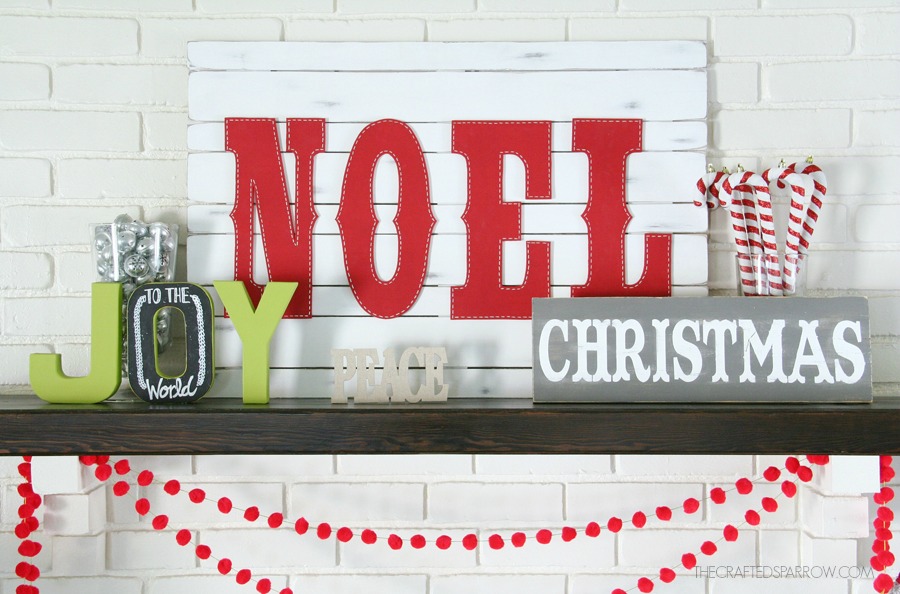 The only things new about this mantle design were the Vintage Noel Pallet Sign (which I will be sharing a tutorial for tomorrow), and the pom-pom garlands. Everything else is from my decor stash and from older Christmas decor.
The JOY sign can be seen HERE in my entry way decor last year. I just gave it a fresh coat of paint to match this years decor. The painted CHRISTMAS sign can be seen HERE in last years Christmas Mantle. I didn't switch anything on that since it coordinated with everything.
I added more large candy cane ornaments from Hobby Lobby in a glass vase, and filled another vase with a ton of dollar store jingle bells that I had on hand.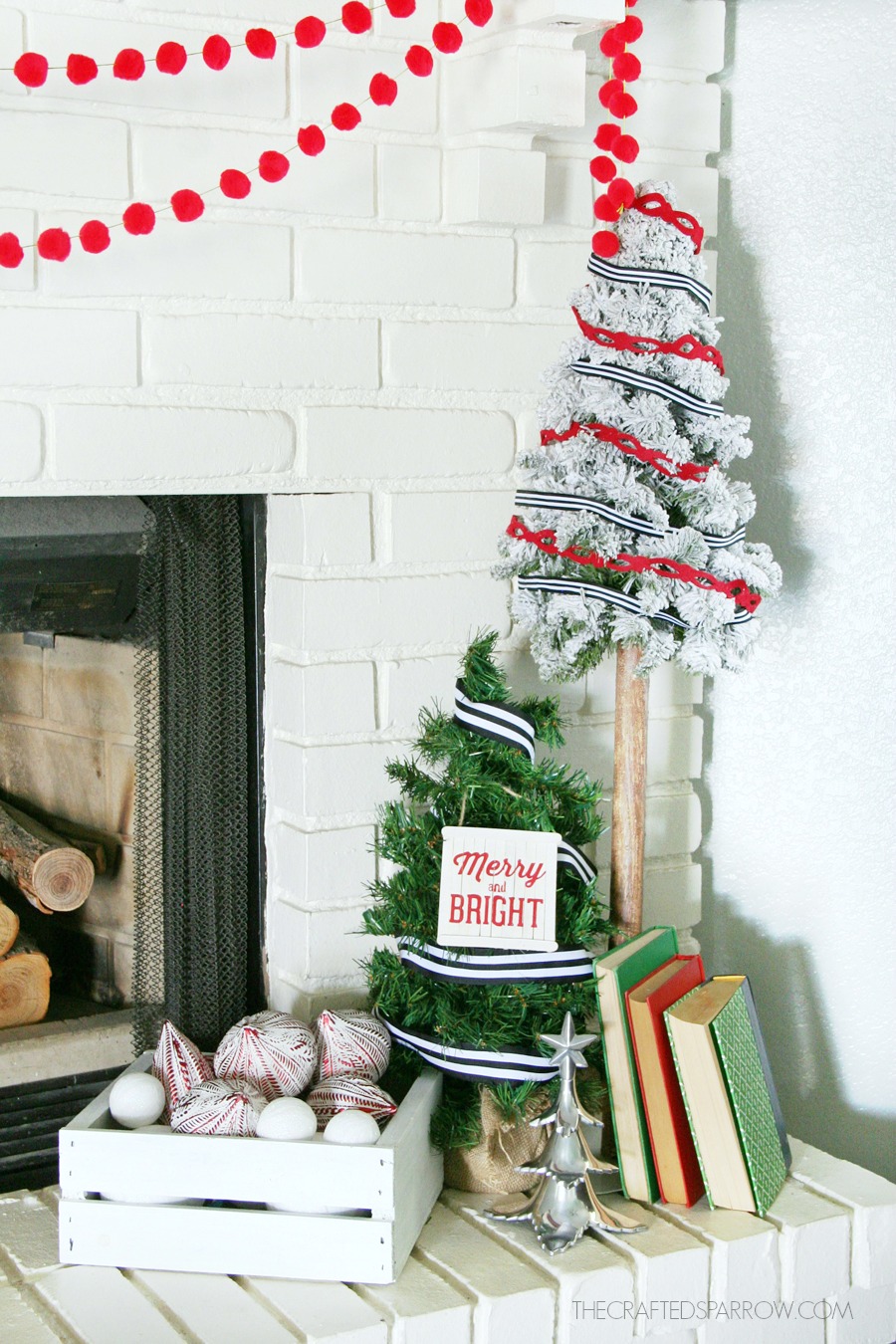 You can find the Mini Pallet Sign Ornaments hanging on the little tree HERE.
The pom-pom garland was also used in my Vintage Inspired Christmas Decor entryway. I just made a few more strands for the mantle.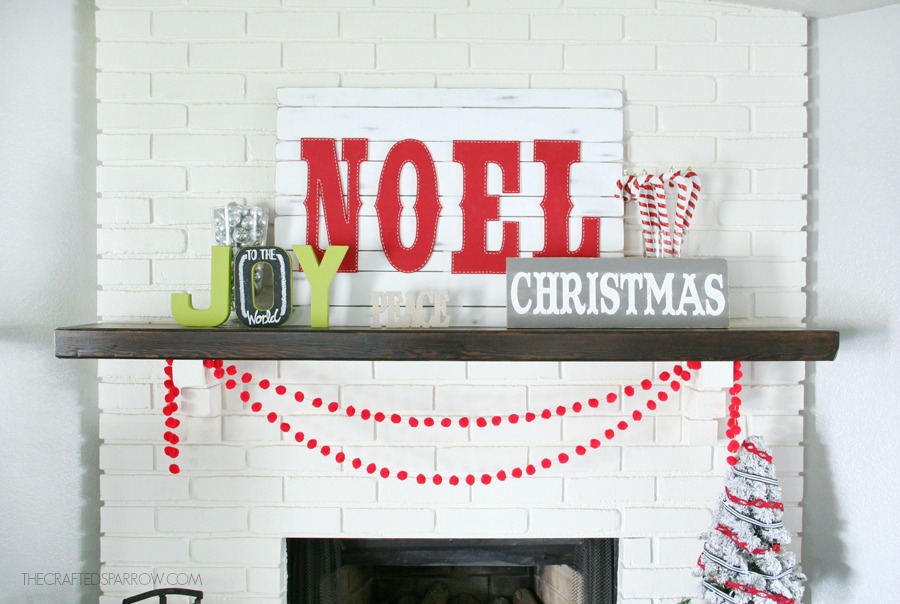 I also added the DIY Cocoa Bar Marquee Sign that I made for our Merry & Bright Holiday Party from last month. At night I plug it in and it brings the perfect glow to our family room.
My mantle this year is simple, easy to do and didn't cost much since I had most of it already on hand. I hope you love it, I know it's not everyone's style but I tried to keep it cheerful and bright and I love it.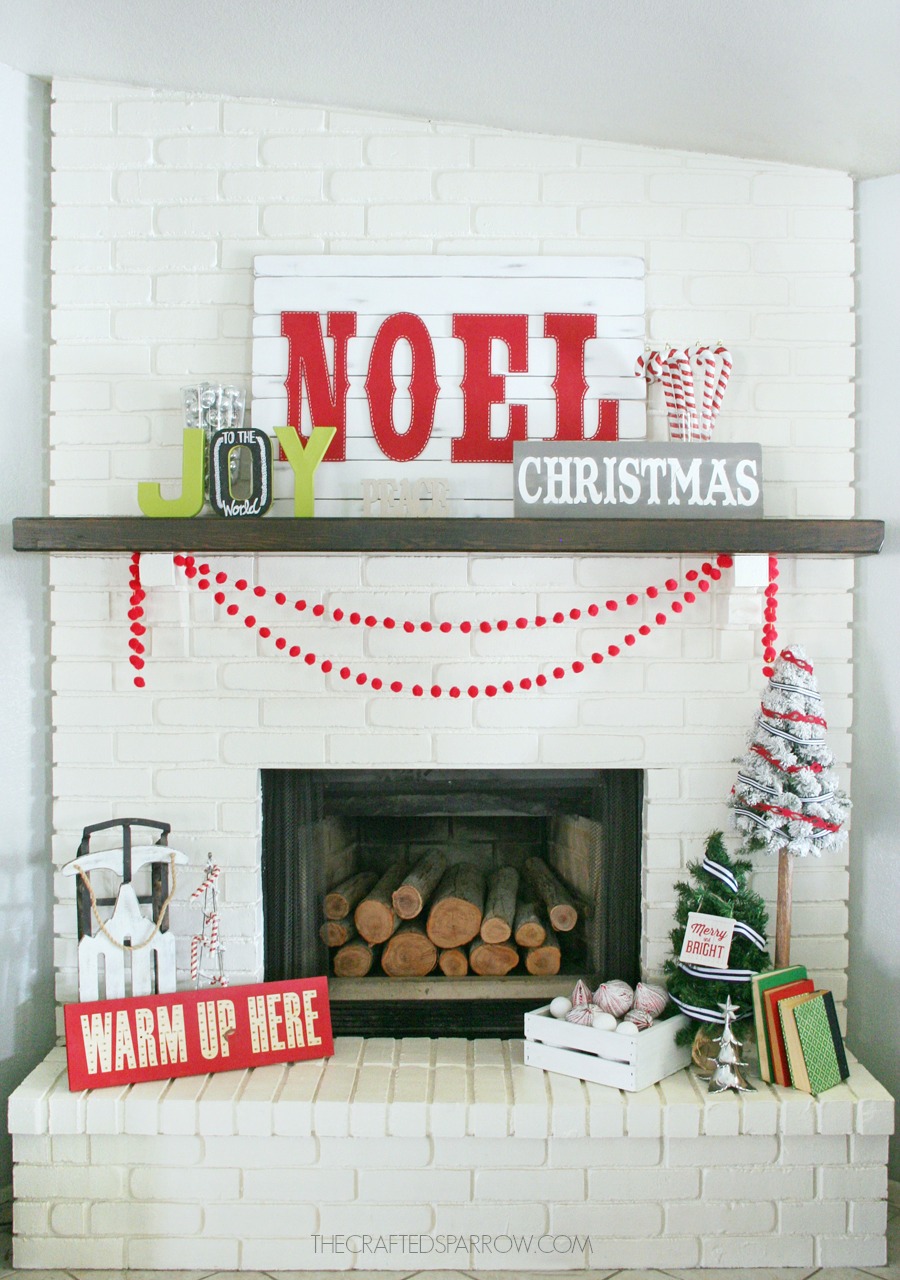 Be sure to check out all my other Vintage Inspired Decor from this year: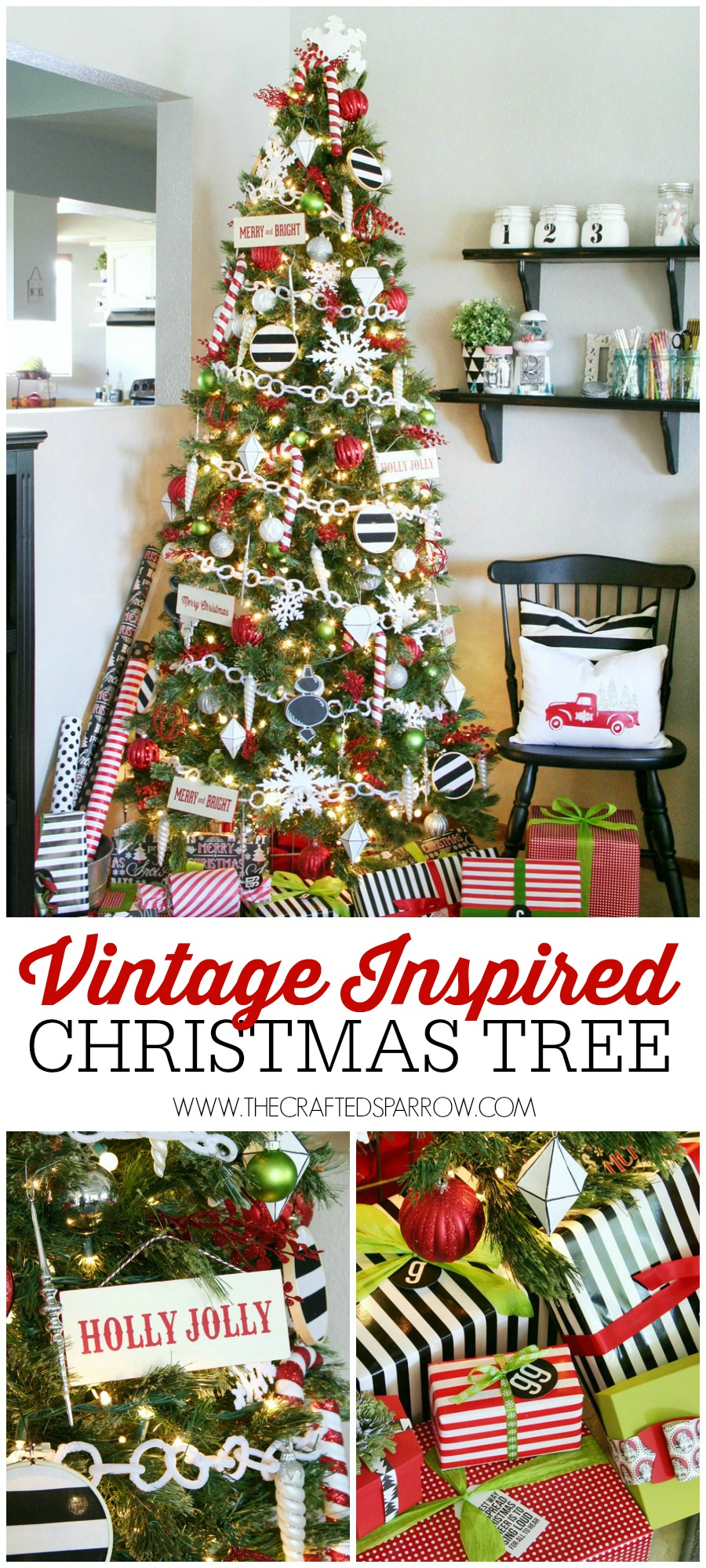 Vintage Inspired Christmas Tree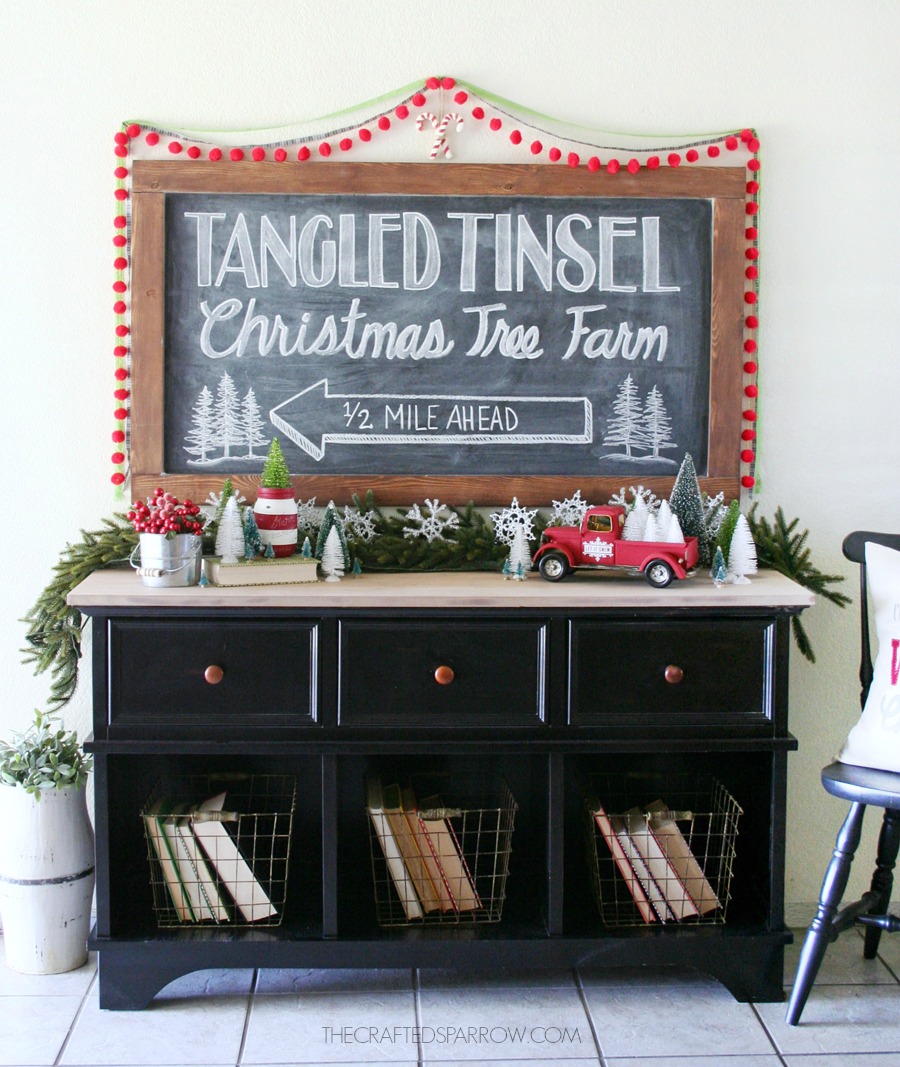 Vintage Inspired Christmas Decor

Vintage Ribbon Christmas Wreath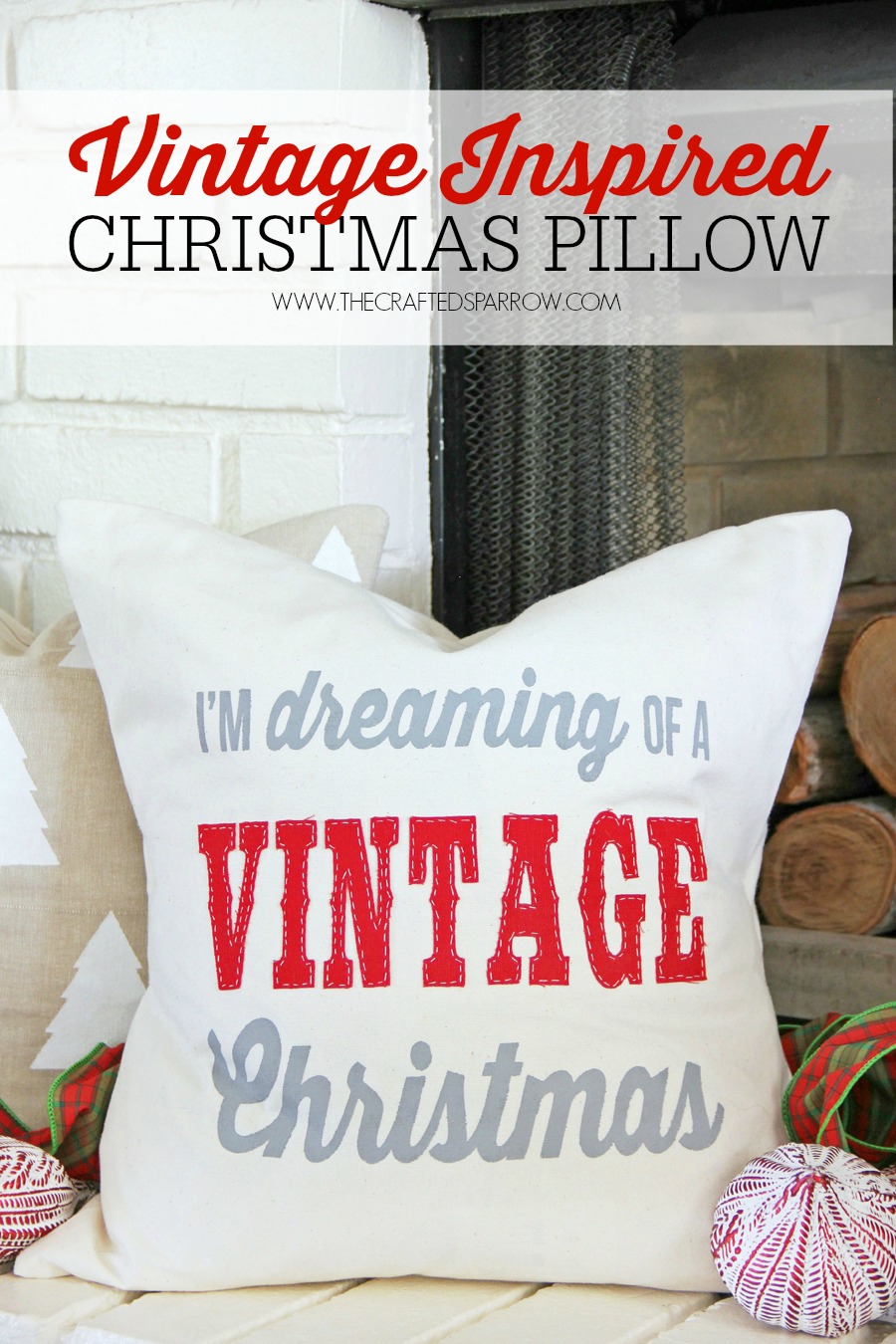 Vintage Inspired Christmas Pillow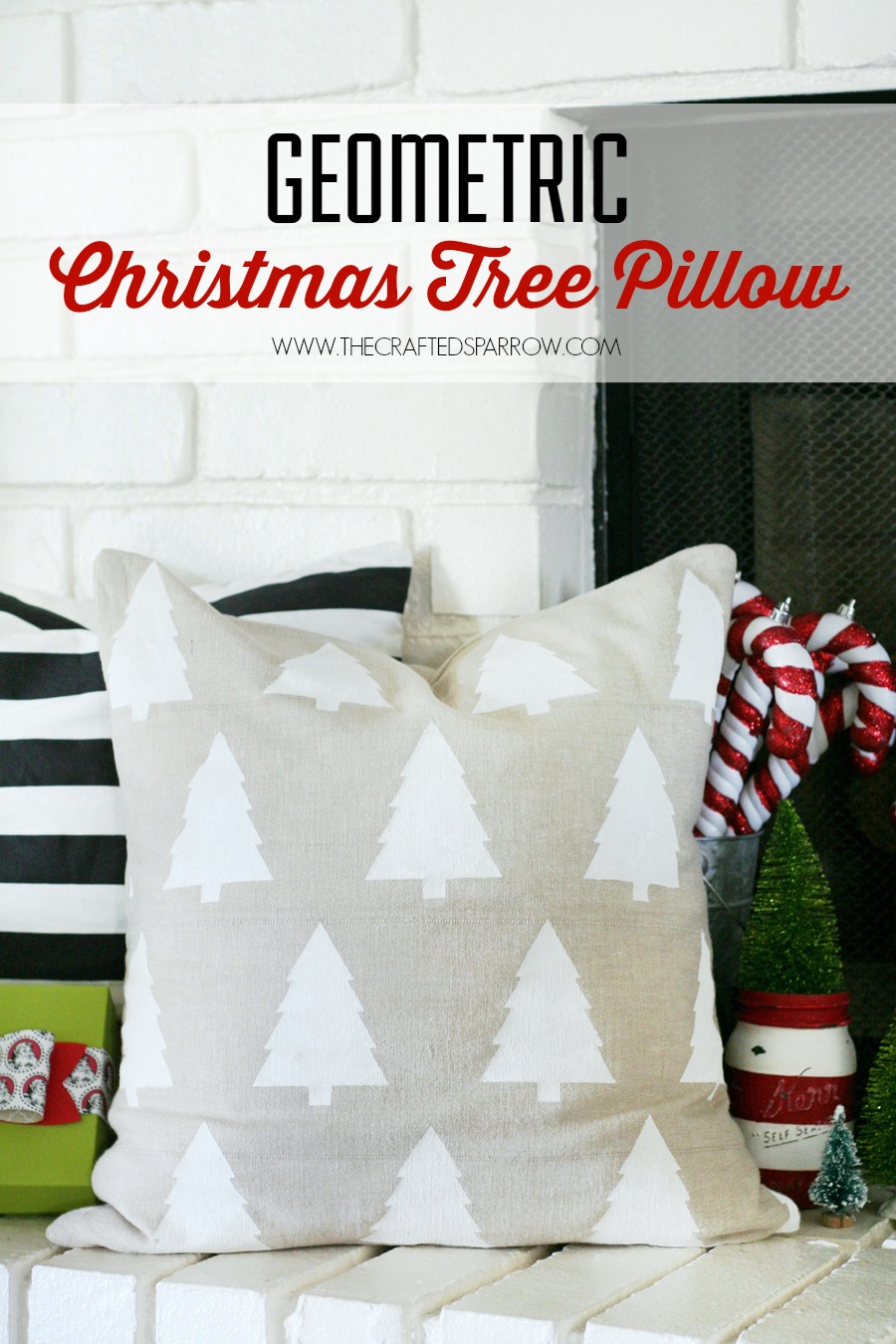 Geometric Christmas Tree Pillow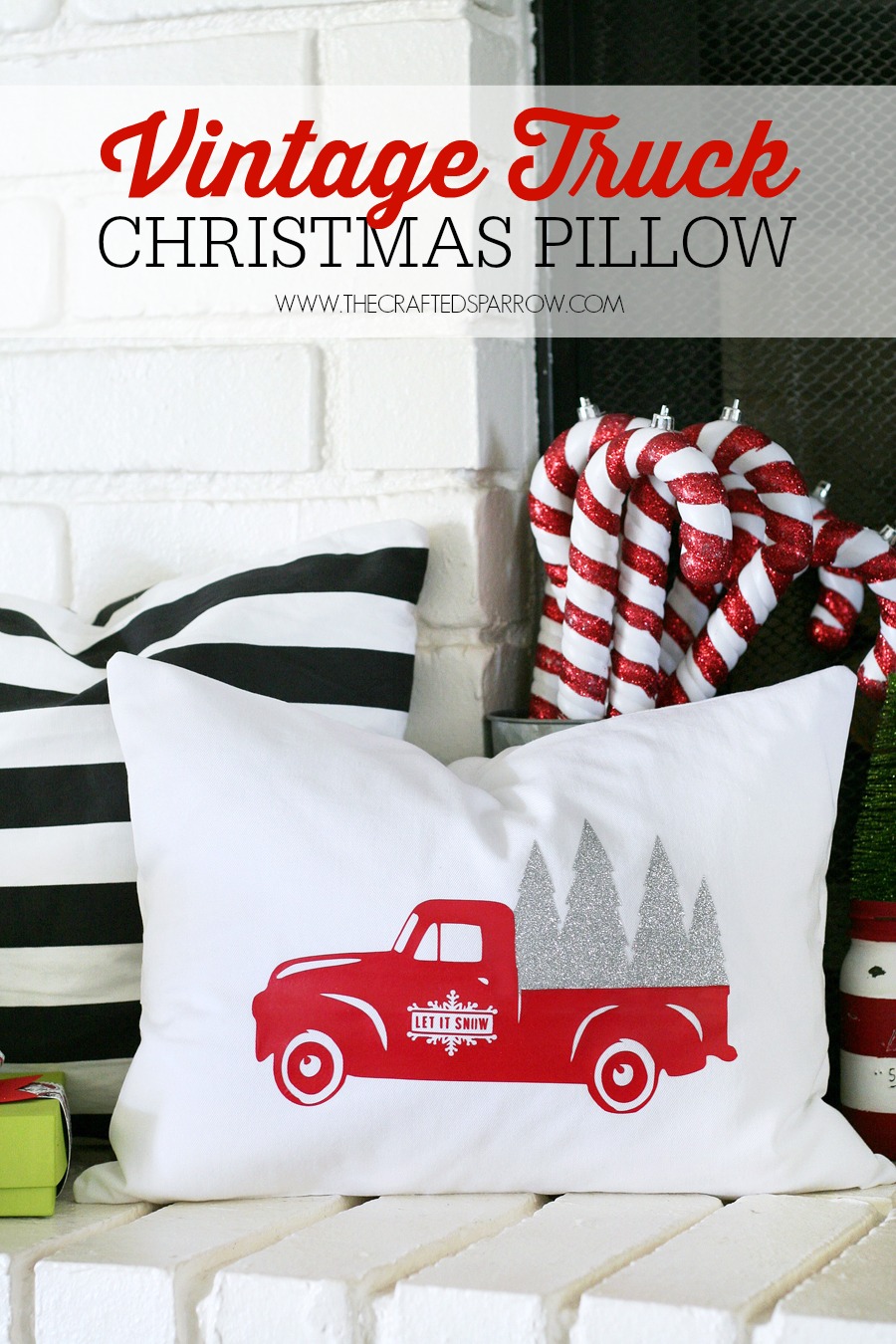 Vintage Truck Christmas Pillow