Disclosure | This post is sponsored by Parrot Uncle. All opinions and ideas are my own.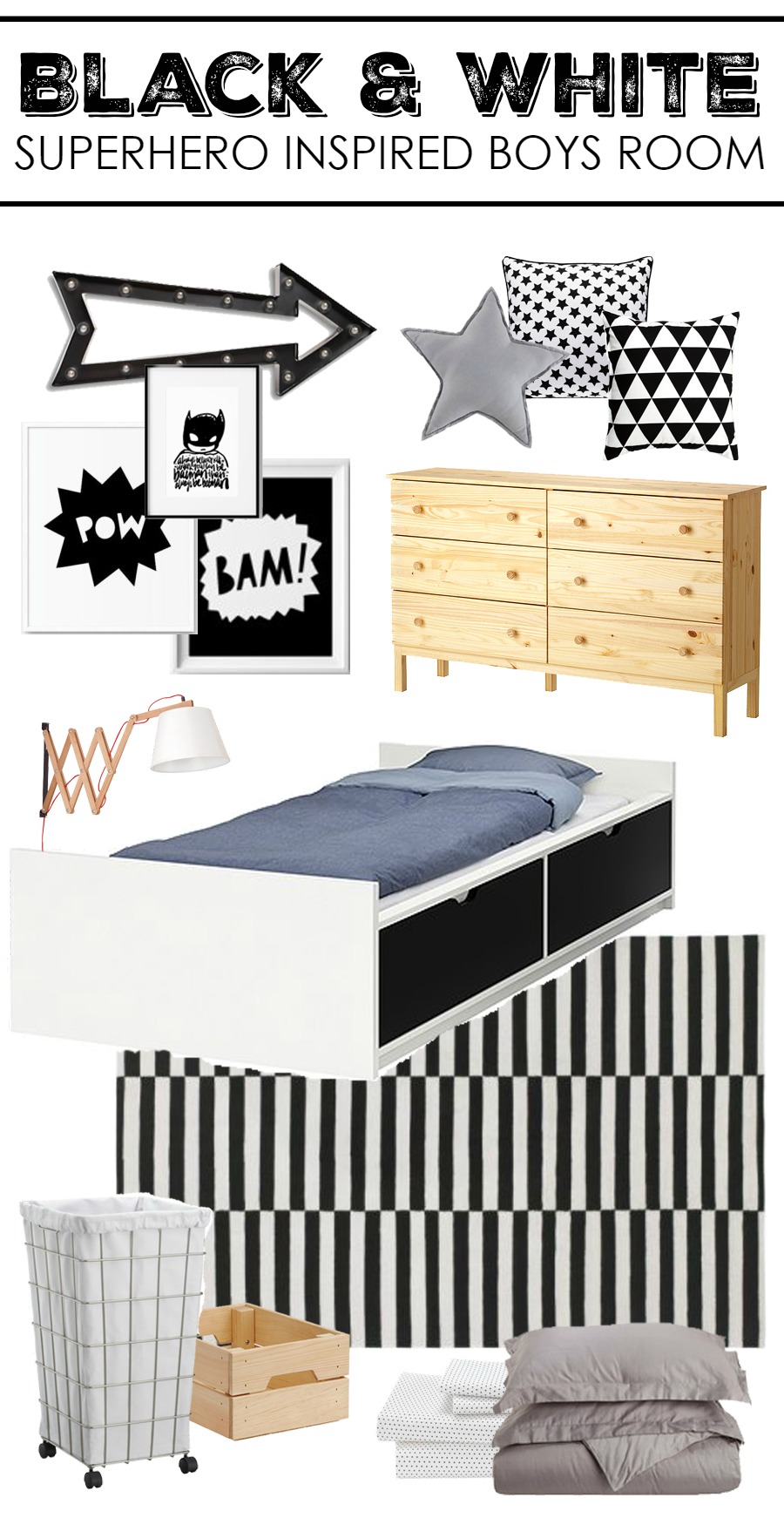 About a year ago I started planning our youngest son's room makeover. It was time to freshen things up, the tan walls and earth tones had to go. He's currently obsessed with superhero's which made the inspiration for a new design super easy. Today I'm sharing the Black & White Superhero Inspired Boys Room Mood Board I created with you.
I'm currently obsessed with all things black and white (as you all know by now), with wood tones thrown in the mix. His room already has light wood dressers and black and gray bedding so I wanted to work with that. I love the sharp contrast between all of the black and white room decor I'm envisioning, I think it's perfect for a little boy.
One of my favorite pieces of inspiration for the room is this Retro Industrial Style Wall Sconce with Accordian Arm. It's all kind of perfect for his space. This will be perfect on the wall next to his bed for night time stories.
I can't wait to get moving on finishing his room design, he's been so patient in waiting for me and I know he'll love it all when it's done.
Since I'm obsessed with the wood wall sconce above I thought I'd round up The 10 Best Wood Lamps for Under $200 from Parrot Uncle for you to check out. These are just 10 of the hundreds they have. They have everything from wall sconces to floor lamps, pendants to table lamps, and more! There are so many awesome lighting fixtures, I truly had a hard time picking since I love them all.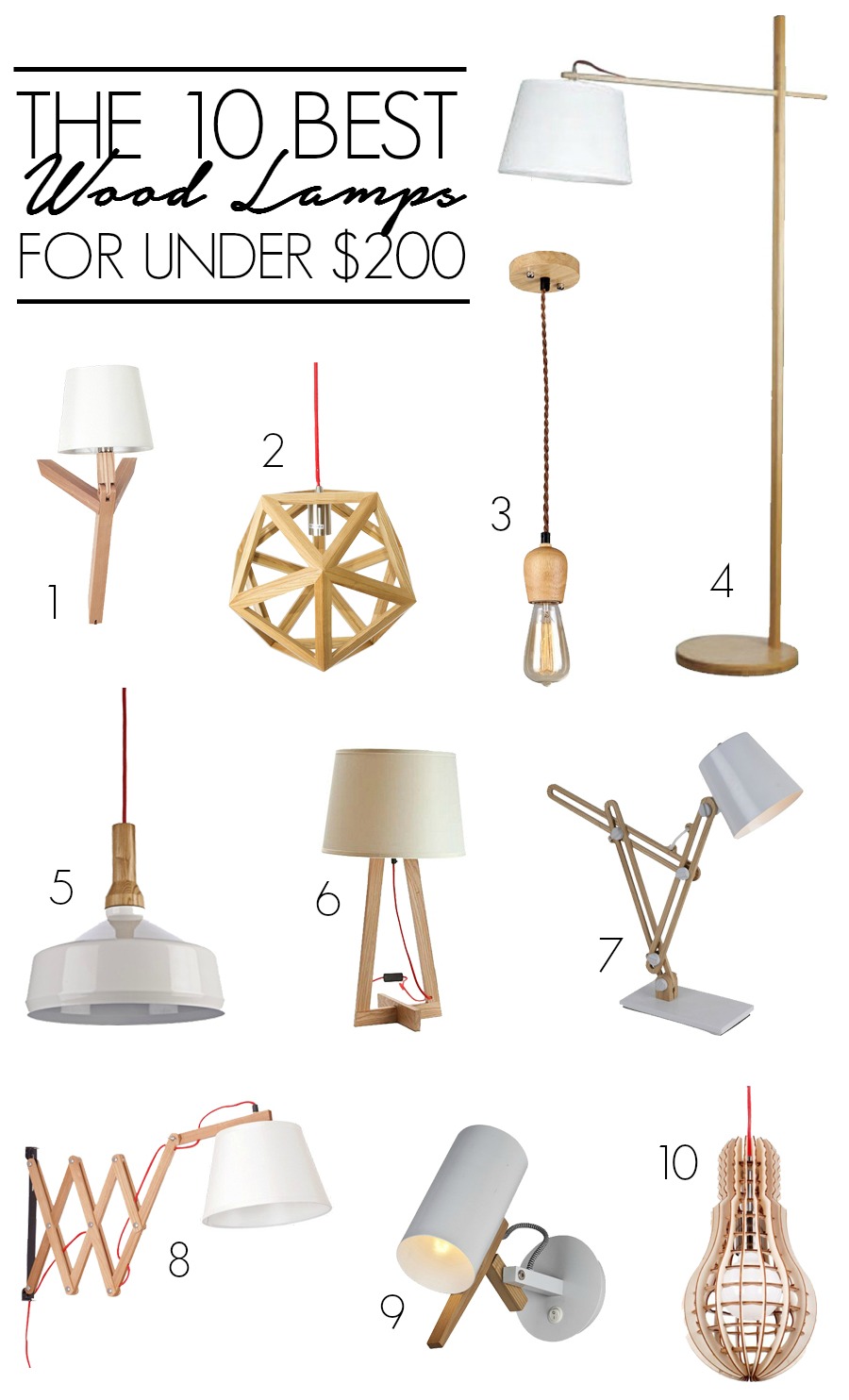 1. Modern Style Tripod Wooden Wall Sconce
2. Modern Style Polyedron Shape Wooden Pendant Light
3. Modern Style Pendant Light with Wood Holder
4. Contemporary Style Wooden Floor Lamp with White Fabric Shade
5. Modern Style Round Shade Pendant Light
6. Modern Wood Table Lamp with Cross Base and Triangle Frame Holder
7. Unique Modern Style Table Lamp with White Iron Shade and Base
8. Retro Industrial White Fabric Wall Shade with Accordion Arm
9. Modern Style White Cylinder Shade Wooden Wall Sconce
10. Modern Style Wooden Pendant Light with Creative Hallow Shade
Be sure to follow Parrot Uncle:
Facebook | Twitter | Pinterest