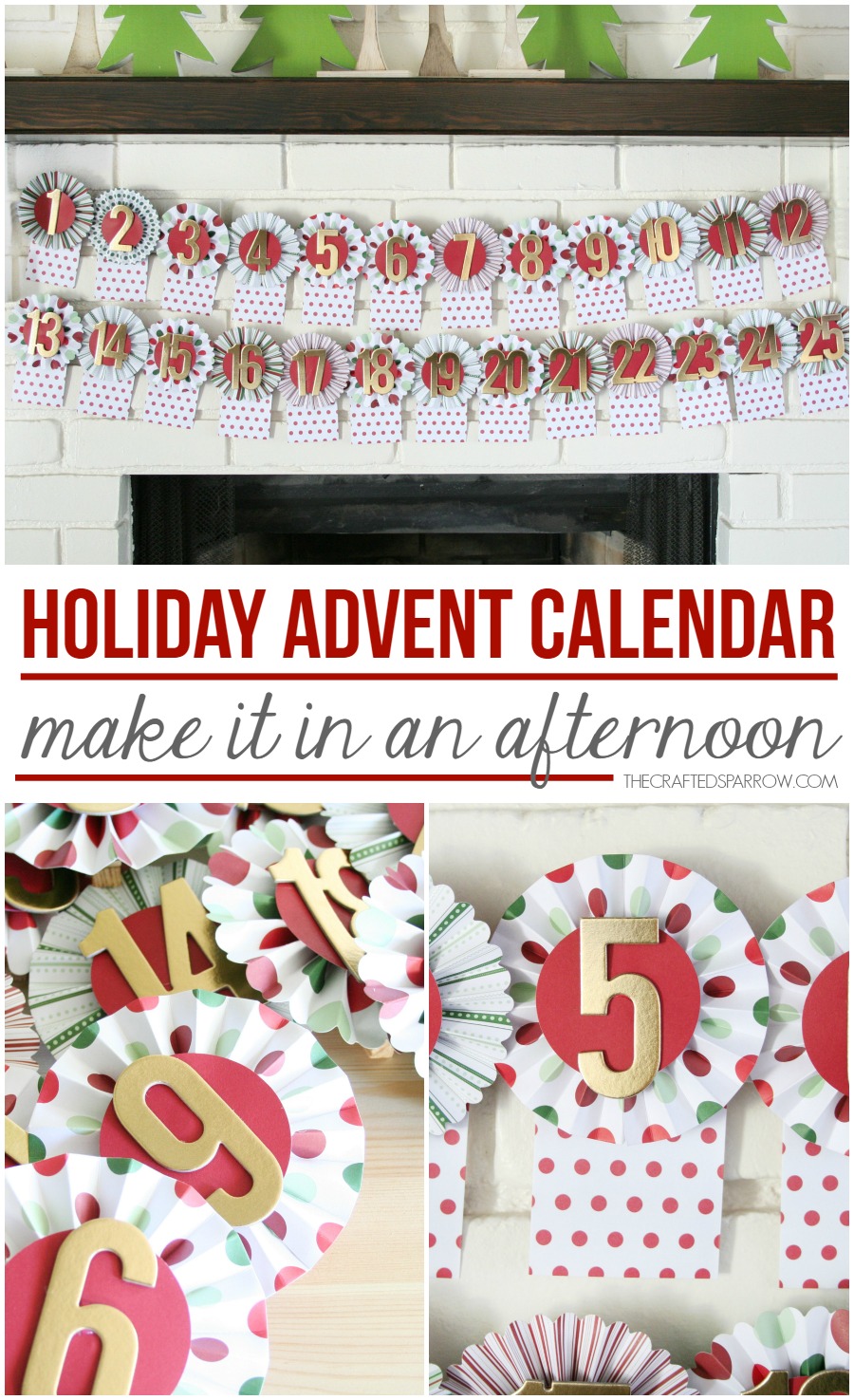 I'm so excited to start all of my Christmas crafting, it seems to be more therapeutic than normal crafting for me. Not sure if it's the Christmas music that is usually playing on Pandora when I sit down to craft, or the fact that it's all so cheerful…either way it's my favorite. This week I made an adorable Holiday Advent Calendar Craft Kit that my super sweet friend Katie from Sweet Rose Studio designed for Hazel & Ruby's Crafternoon line at Joann Fabric and Craft Stores. It's seriously the cutest kit and so simple to make, the concept of a crafternoon project is so perfect.
Let's get started…
Supplies:
Holiday Advent Calendar Kit from Hazel & Ruby
Glue Gun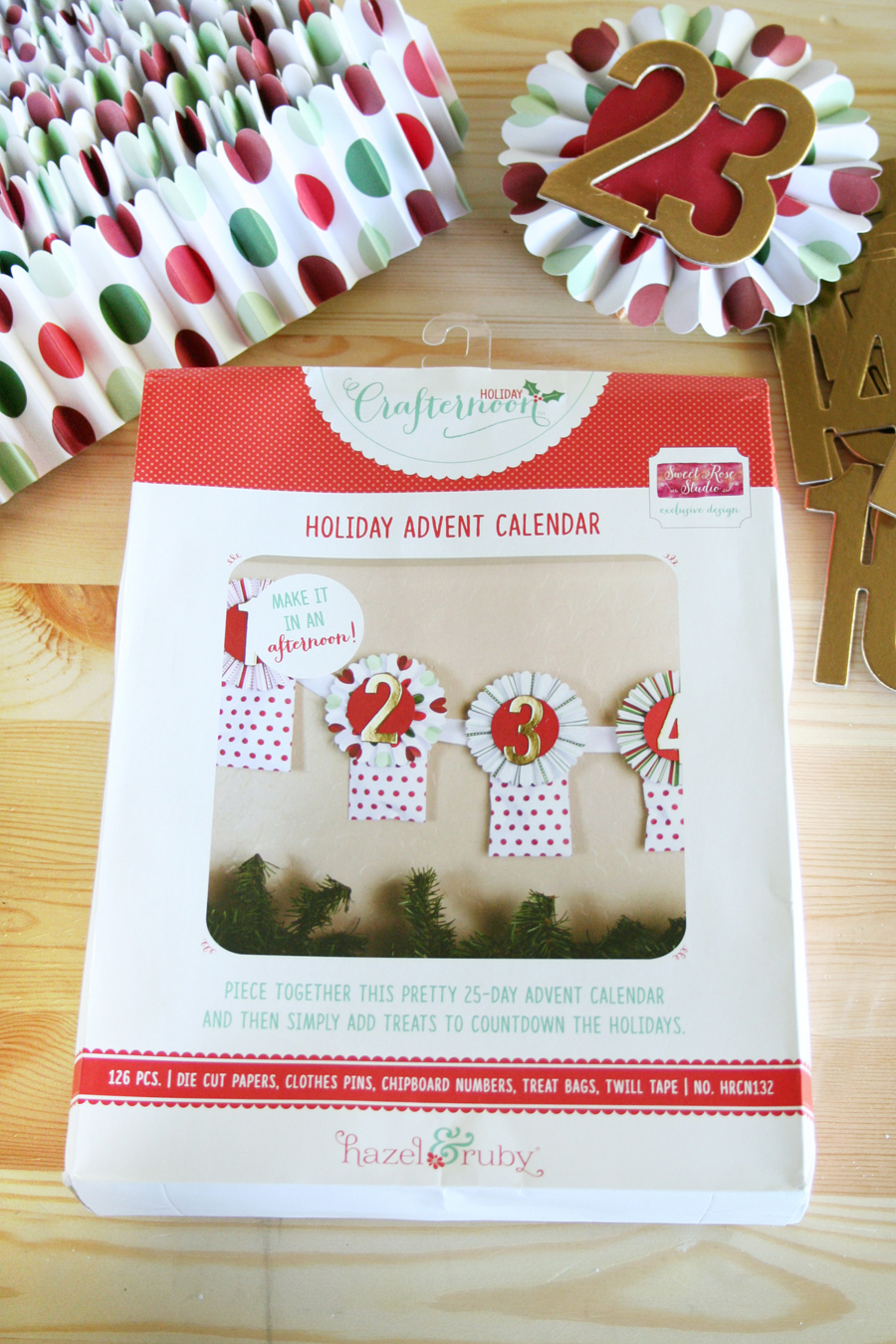 Everything you need comes in this handy dandy kit, well except the glue gun. It's all pre-cut and pre-scored for you!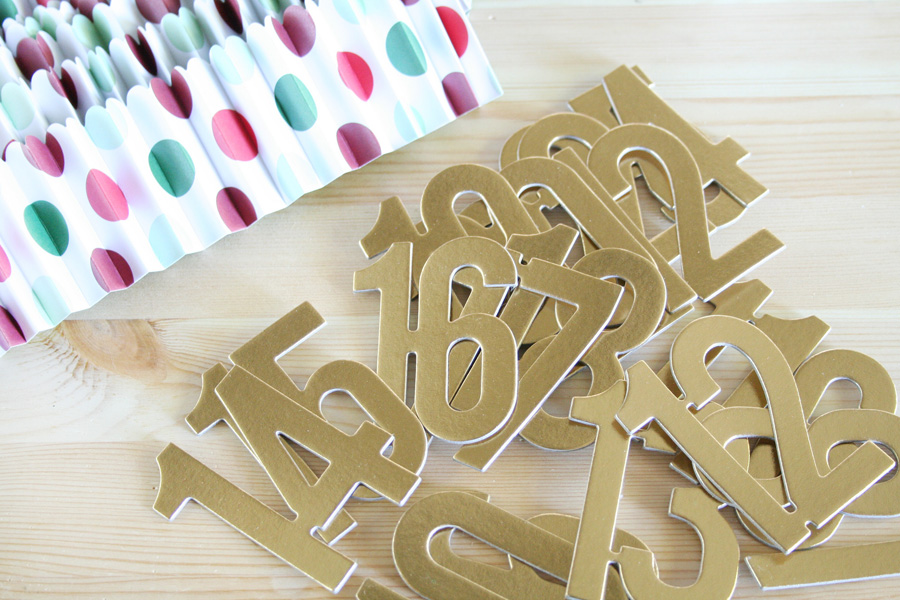 Simply pop out the gold chipboard numbers and set aside until you are ready to assemble.
Next you will need to fold the cardstock strips like an accordion, it's already pre-scored for you so this goes pretty fast.
When you have all the cardstock folded you can begin to glue them together. There is a small instruction card with each kit explaining how to assemble the rosettes.
Add the red pre-cut cardstock centers, and then your gold chipboard numbers to the center of each rosette.
Lastly, hot glue the clothespins (also included) to the back of each rosette.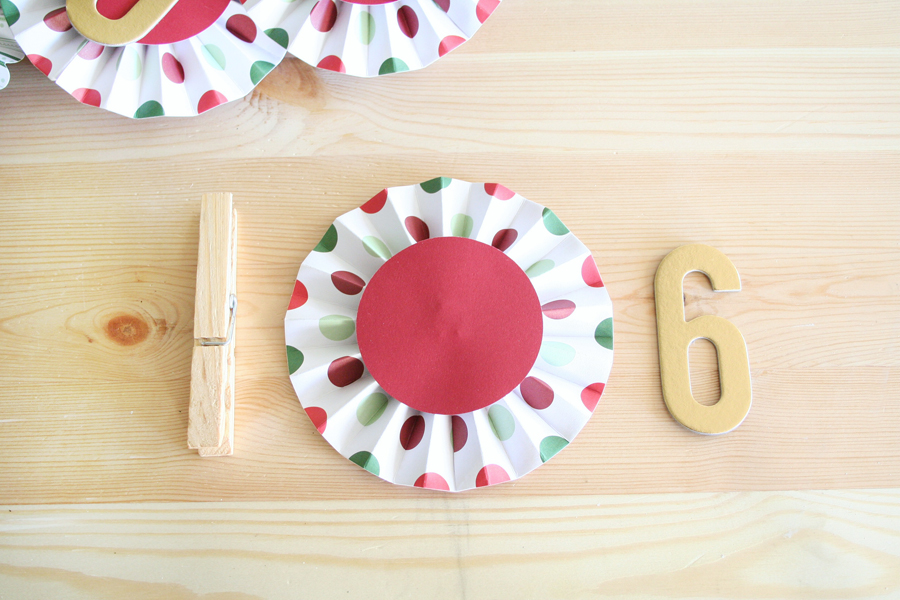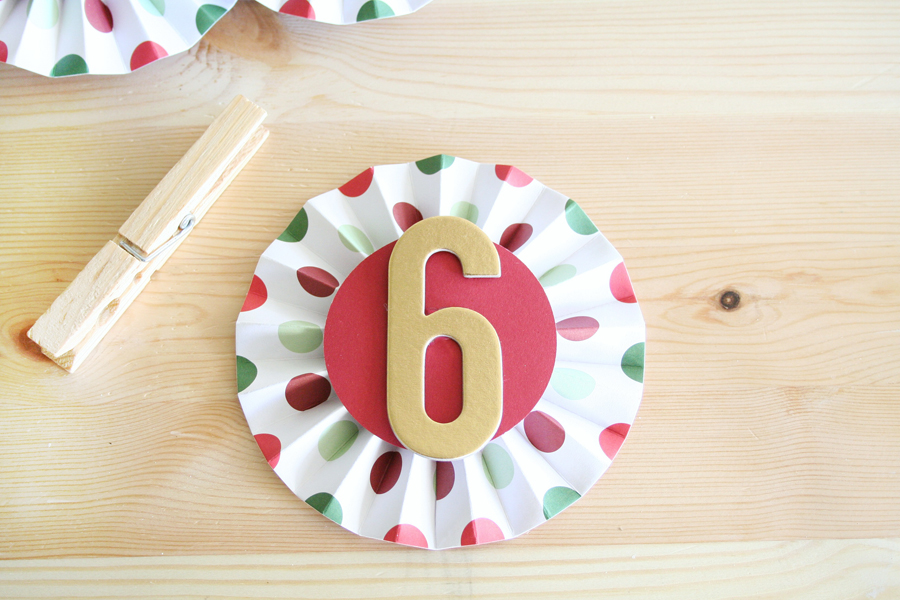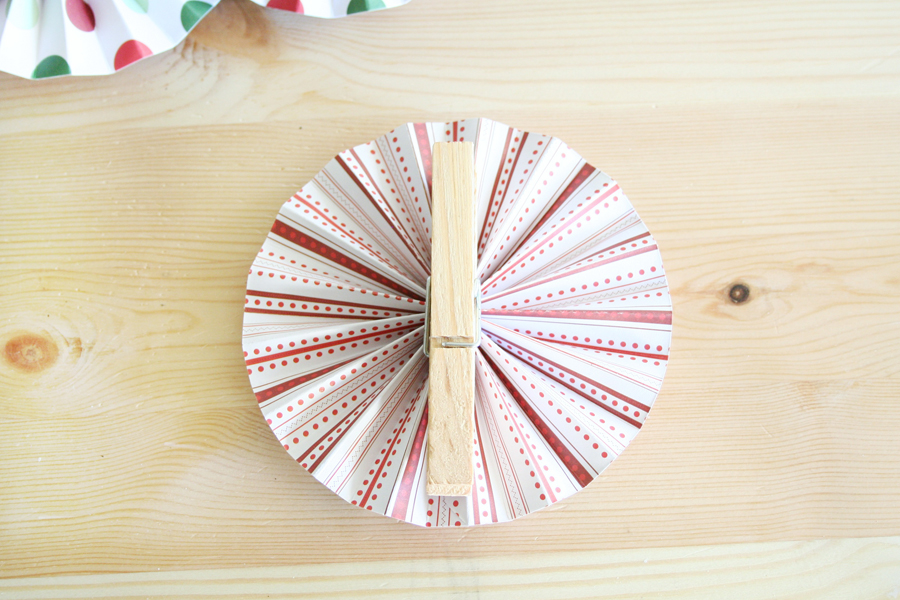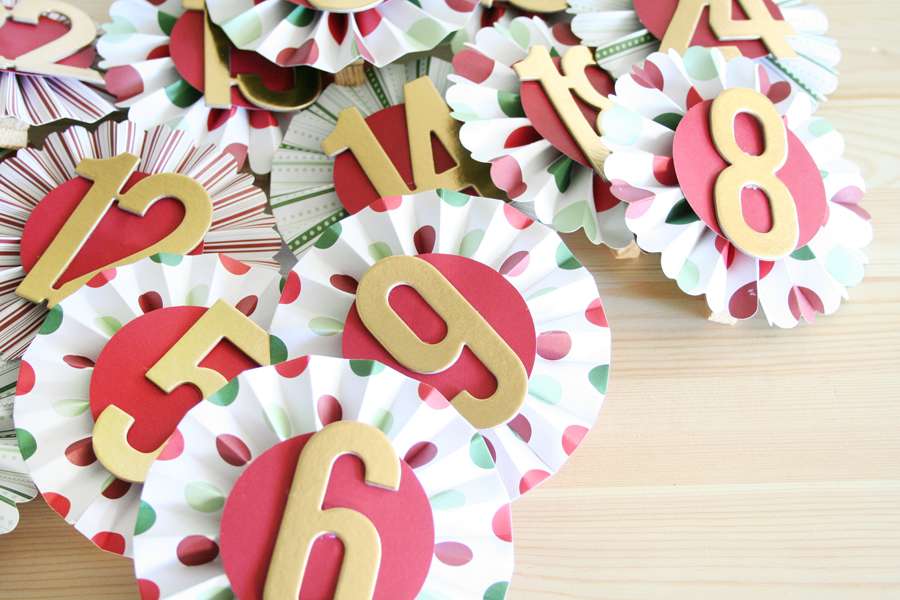 You can fill each of the goodie bags that come with the kit with anything you want. We typically do fun activities in our advent calendars so I had the kids chose what they wanted again this year and print them out. They cut the tags out and stuffed the little bags for me.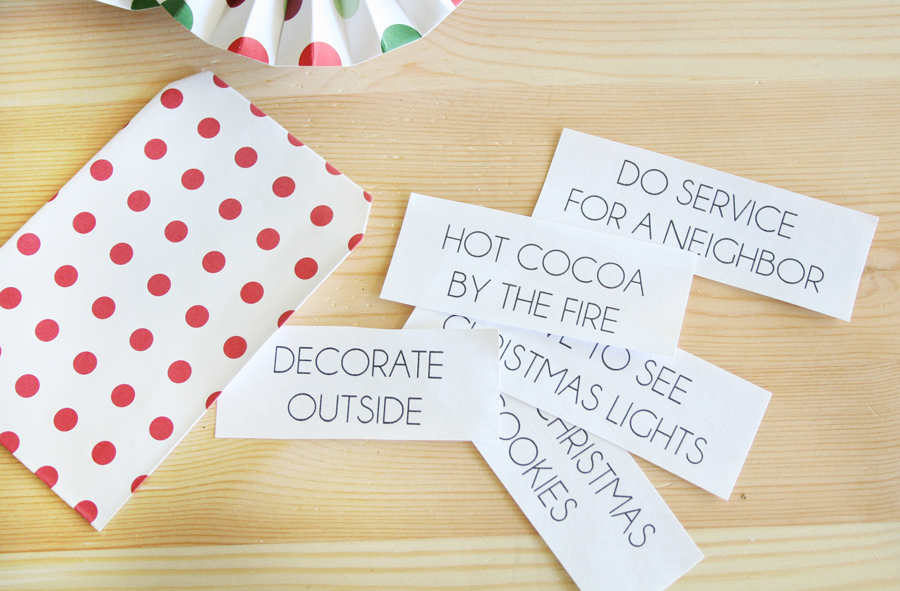 Each kit comes with ribbon to hang, and you just simply clip on your number and bag.
So cute right? I love this idea, and I'm so proud of Katie for her design and this exciting opportunity.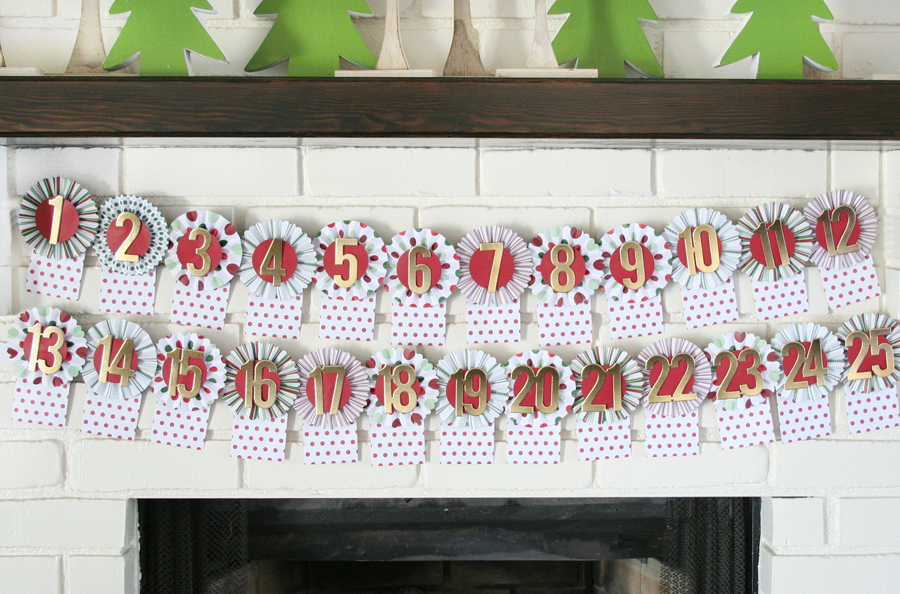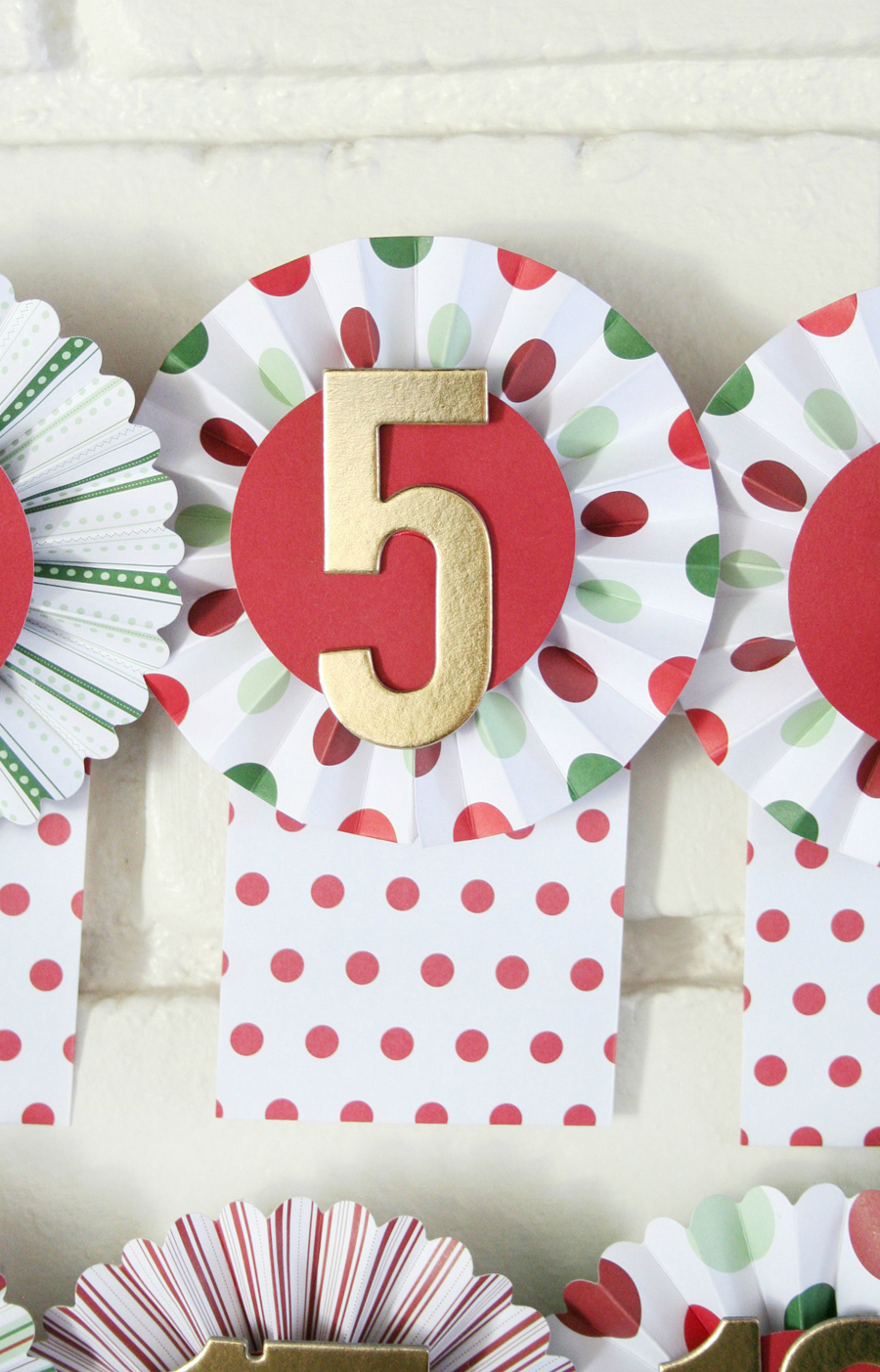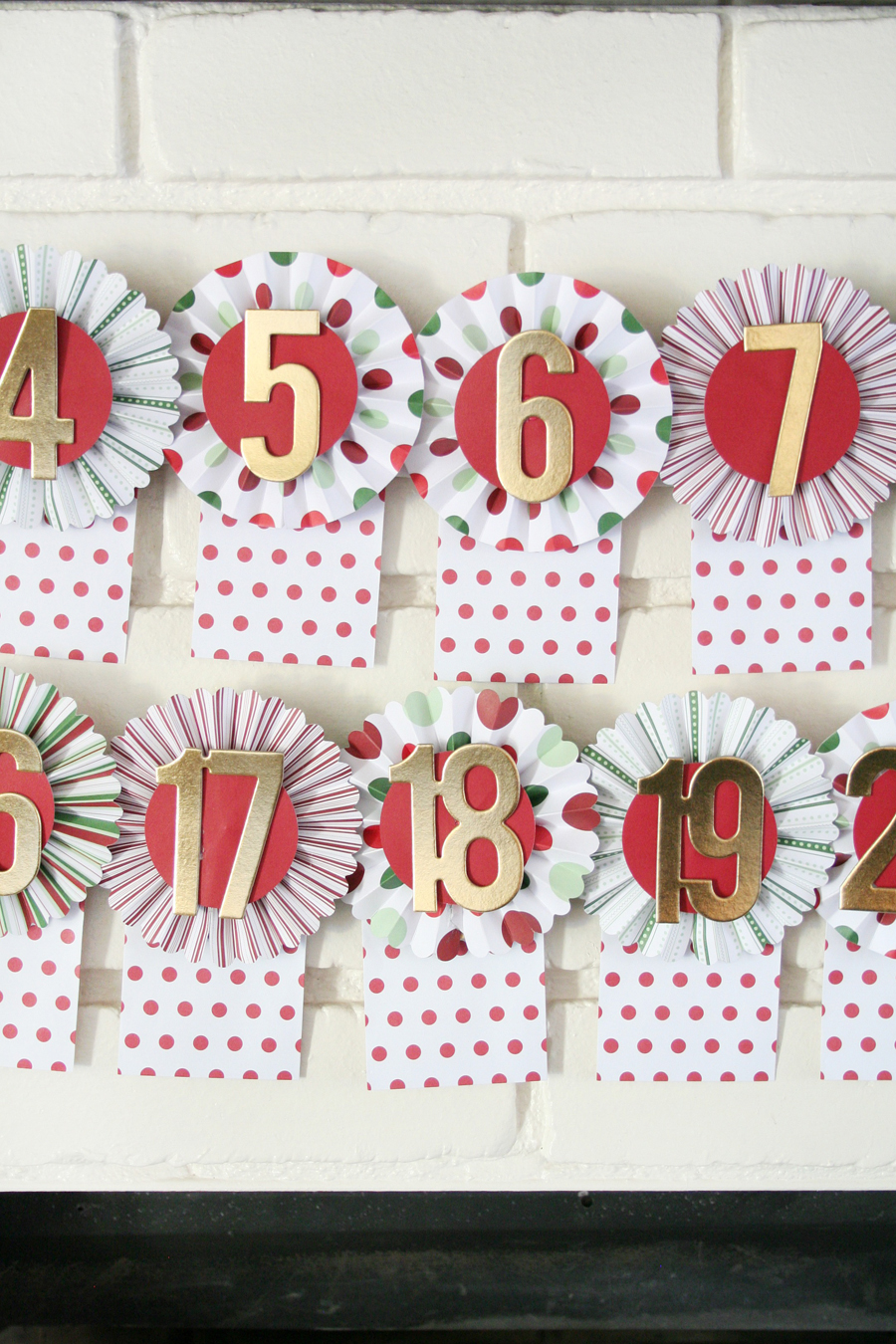 Be sure to grab your kits now before they are gone in stores or online at Joann Fabric and Craft Stores.
And be sure you visit Katie at Sweet Rose Studio for more awesome ideas and recipes.
For even more Christmas ideas be sure to check out these ideas as well: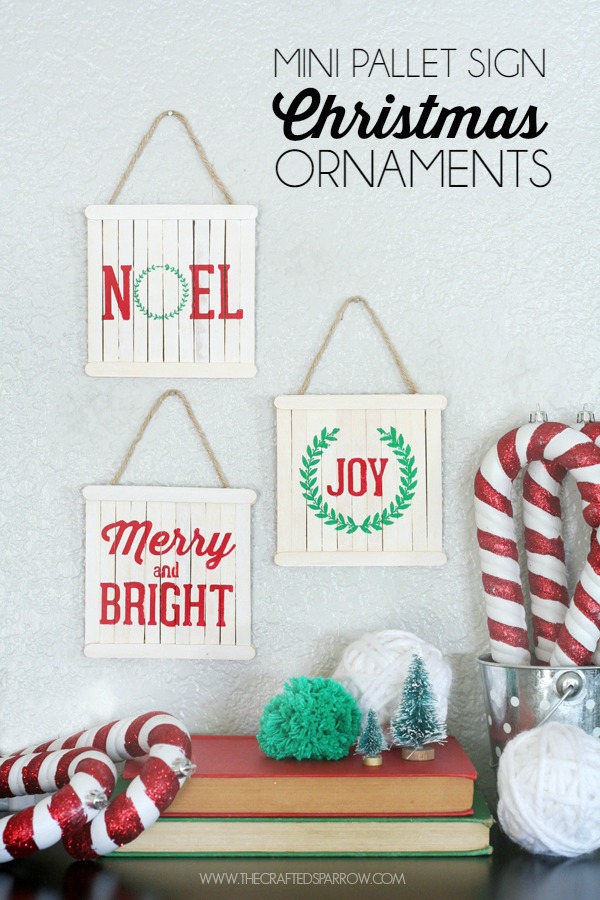 Mini Pallet Sign Ornaments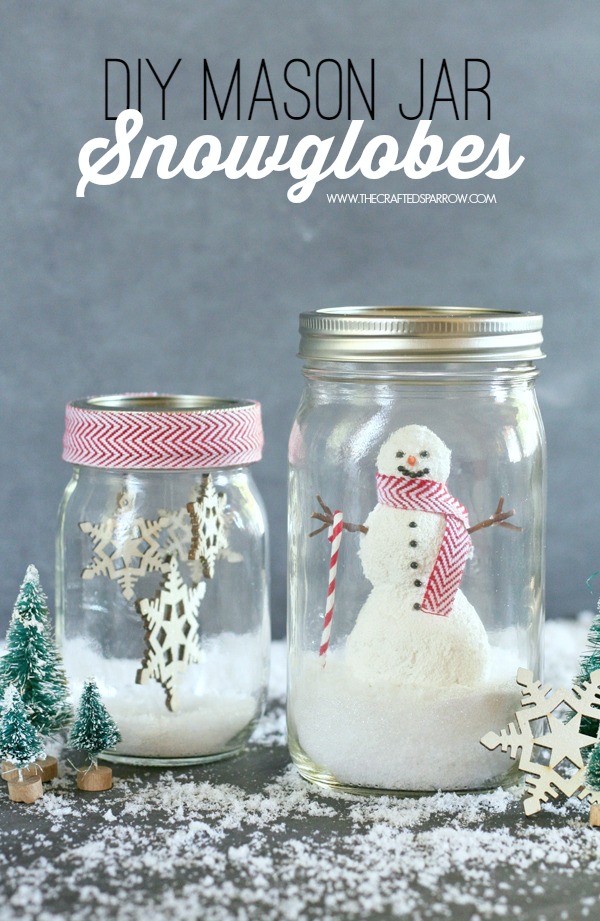 DIY Mason Jar Snowglobes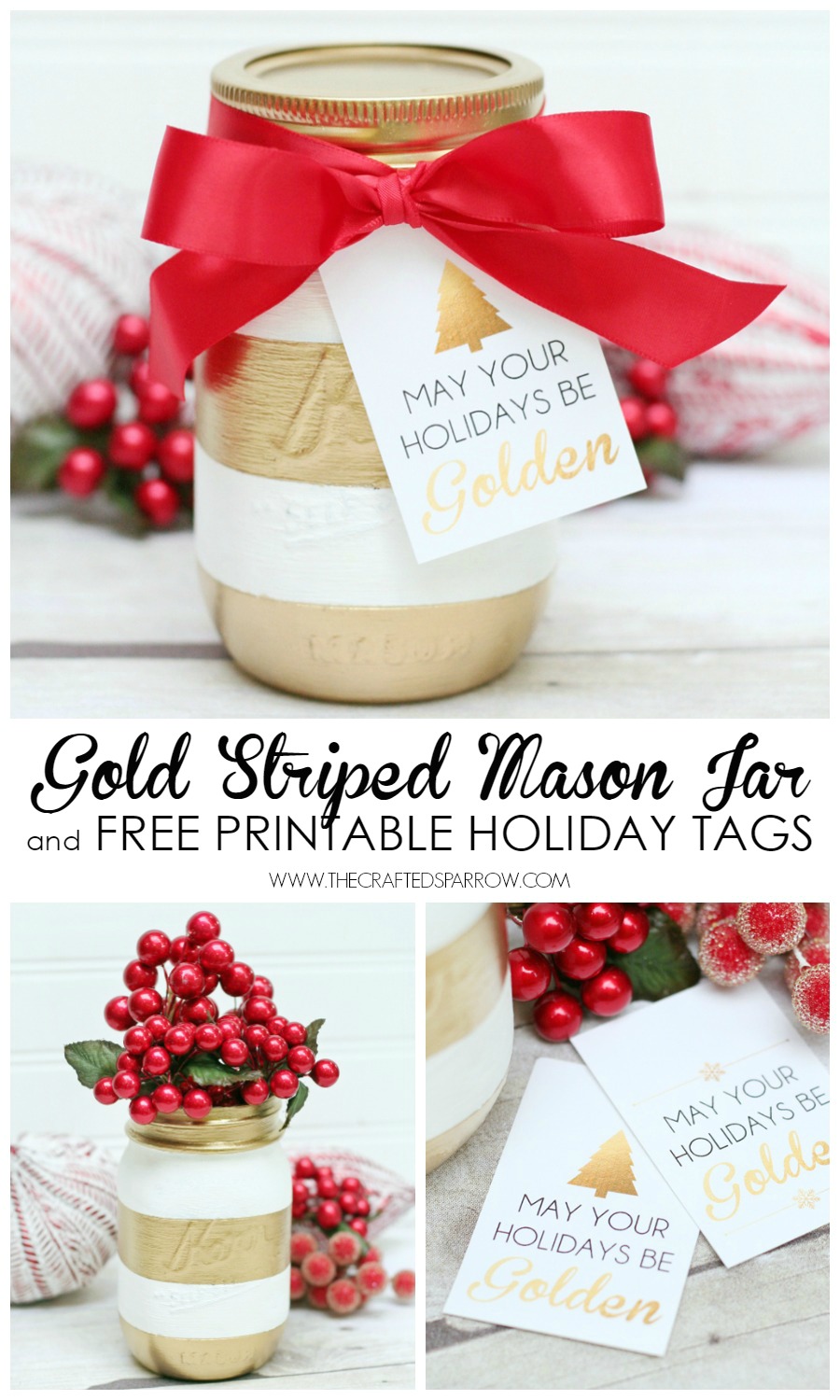 Gold Striped Mason Jar and Free Printable Holiday Tags