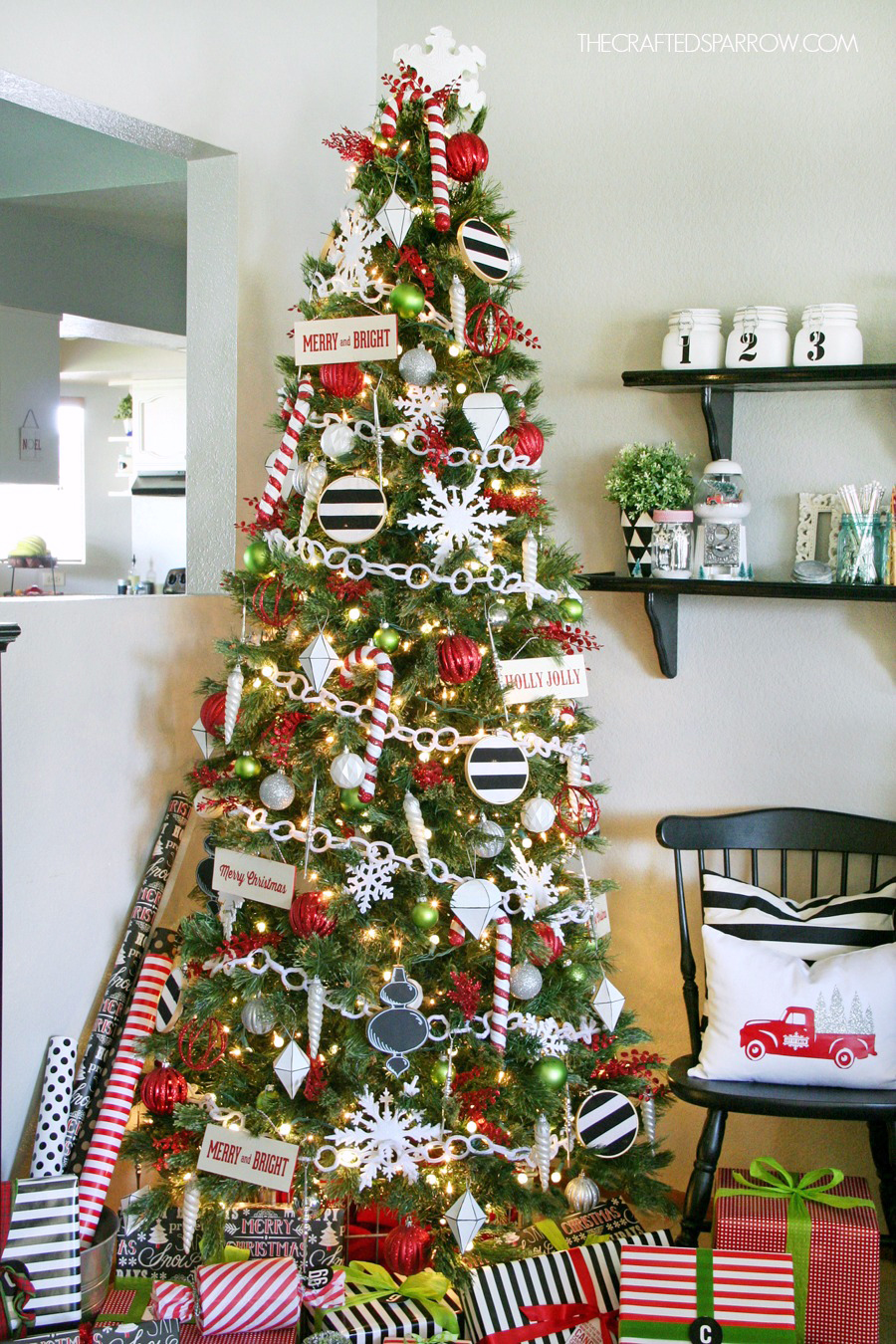 I've been trying so hard for the past month to get photos of my Christmas tree to share with all of you, but it has been so hard this year. Between sick kiddos and tons of unusually cloudy days here in Arizona I almost gave up. Then yesterday I gave it one more shot and tried my hardest to get it done, and I'm so happy to finally be sharing my Vintage Inspired Christmas Tree with you!
This years tree almost didn't happen. Last year during Christmas all the lights on our tree burnt out one strand at a time. So knowing that I'd have to string the tree with lights this year I was dreading it, I have become so spoiled with a pre-lit tree. So after a good two hours sitting with my oldest son we stripped the tree of its pre-lit original light strands. Then re-strung it with all new lights. Next year we will be purchasing a new tree!
For the lights I mixed traditional miniature warm white lights. I also mixed in LED warm white mini globe lights to create some dimension with the lights. I love how this turned out. I've seen trees mix the miniature lights with the large globe lights, but I had a difficult find that size for a reasonable price.
I wanted my tree decor to coordinate with some of the fun Christmas decor projects I've made this year like my Vintage Truck Christmas Pillow, Vintage Inspired Christmas Decor, and Vintage Inspired Christmas Pillow.
Keeping with traditional Christmas colors – Red, White, Apple Green, and then I added Black and White for a little modern twist.
First thing we created as a family was this fun pipe cleaner garland. It was a whole evening of family crafting and it turned out so cute.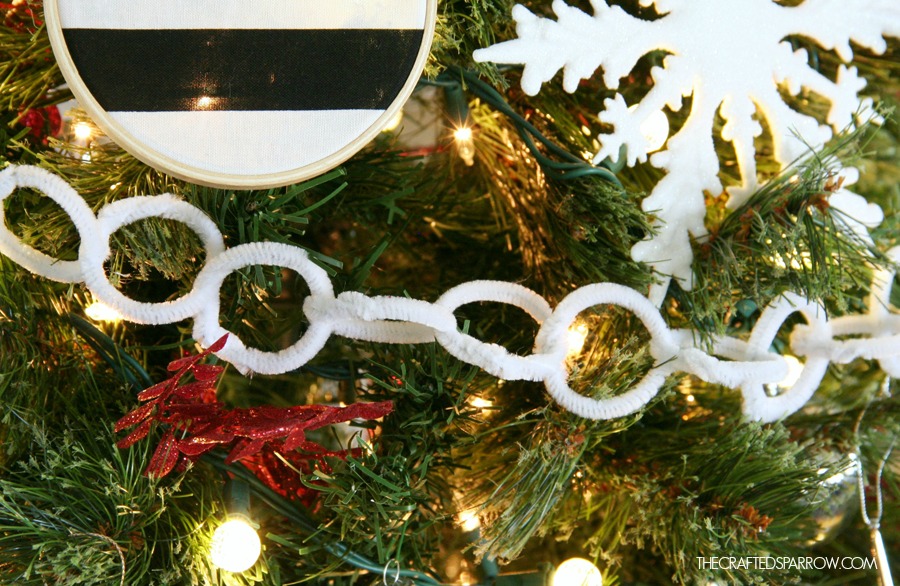 I added small embroidery hoops that I placed black and white striped fabric in. I loved the way the black and white striped pillows I have looked with my vintage themed Christmas pillows so I carried it to the tree with these DIY ornaments.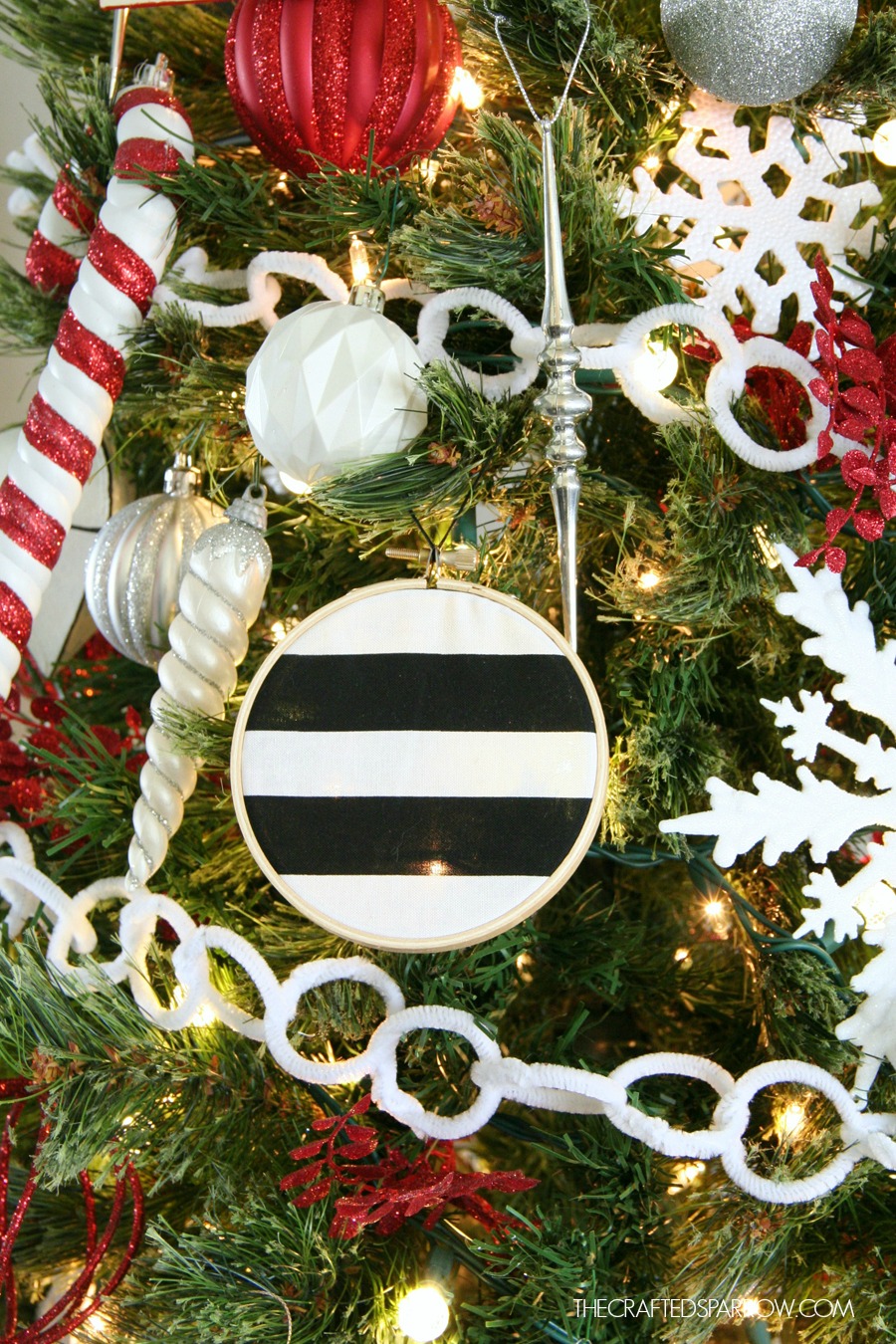 Another small modern element to the tree are these DIY Black & White Geometric Ornaments I shared a couple of weeks ago. I ended up switching them up a little from my original post since my tree decor plans changed. Originally I was going to go with a whole copper tree idea, but I just fell in love with these classic Christmas colors and squashed the original idea. I love these ornaments and how they look on the tree.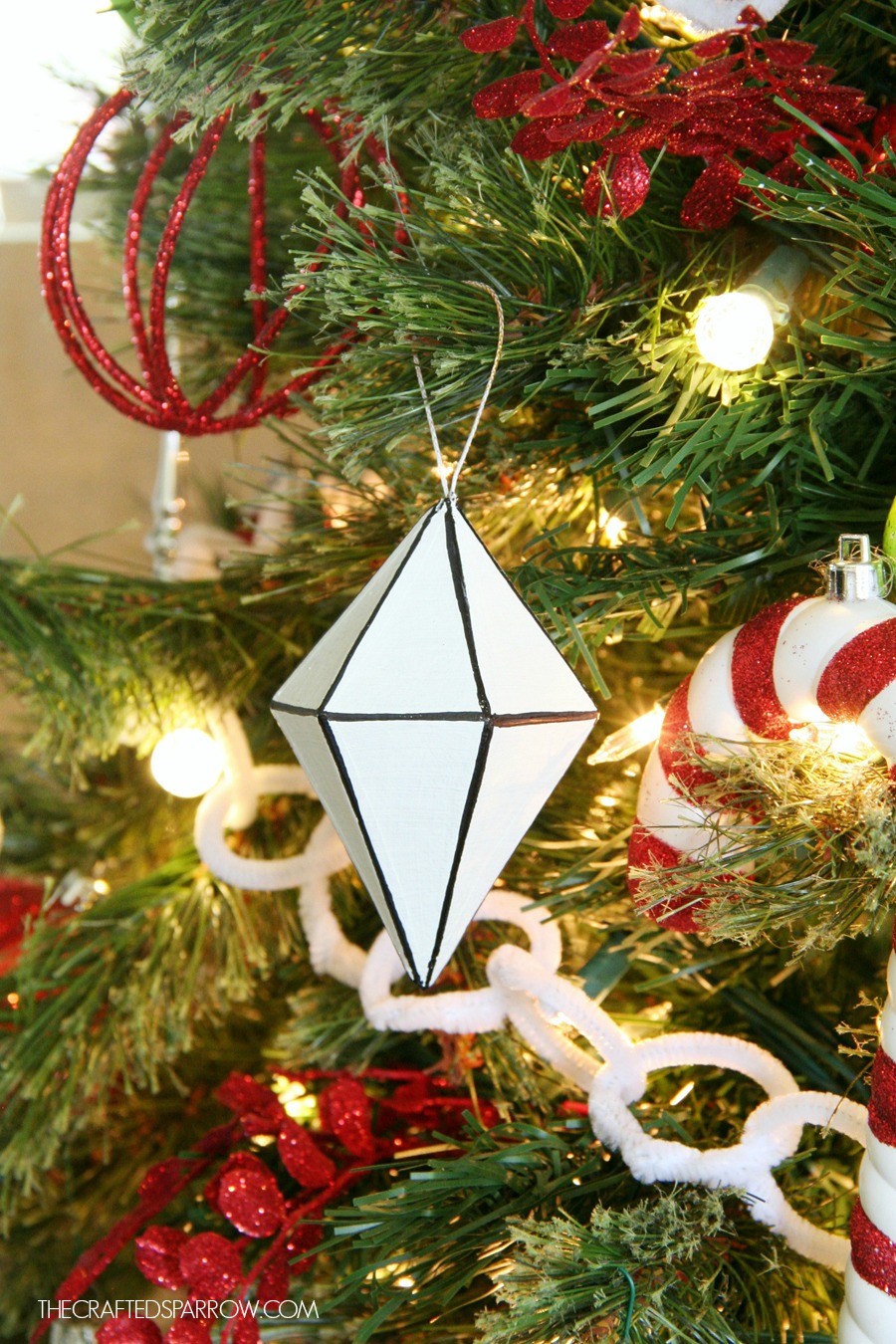 I made several DIY ornaments this year, here's another one. I made six of these mini hanging signs. There are three sayings – Merry Christmas, Holly Jolly, and Merry & Bright. I used my favorite crafting tool the Cricut Explore to help make these signs.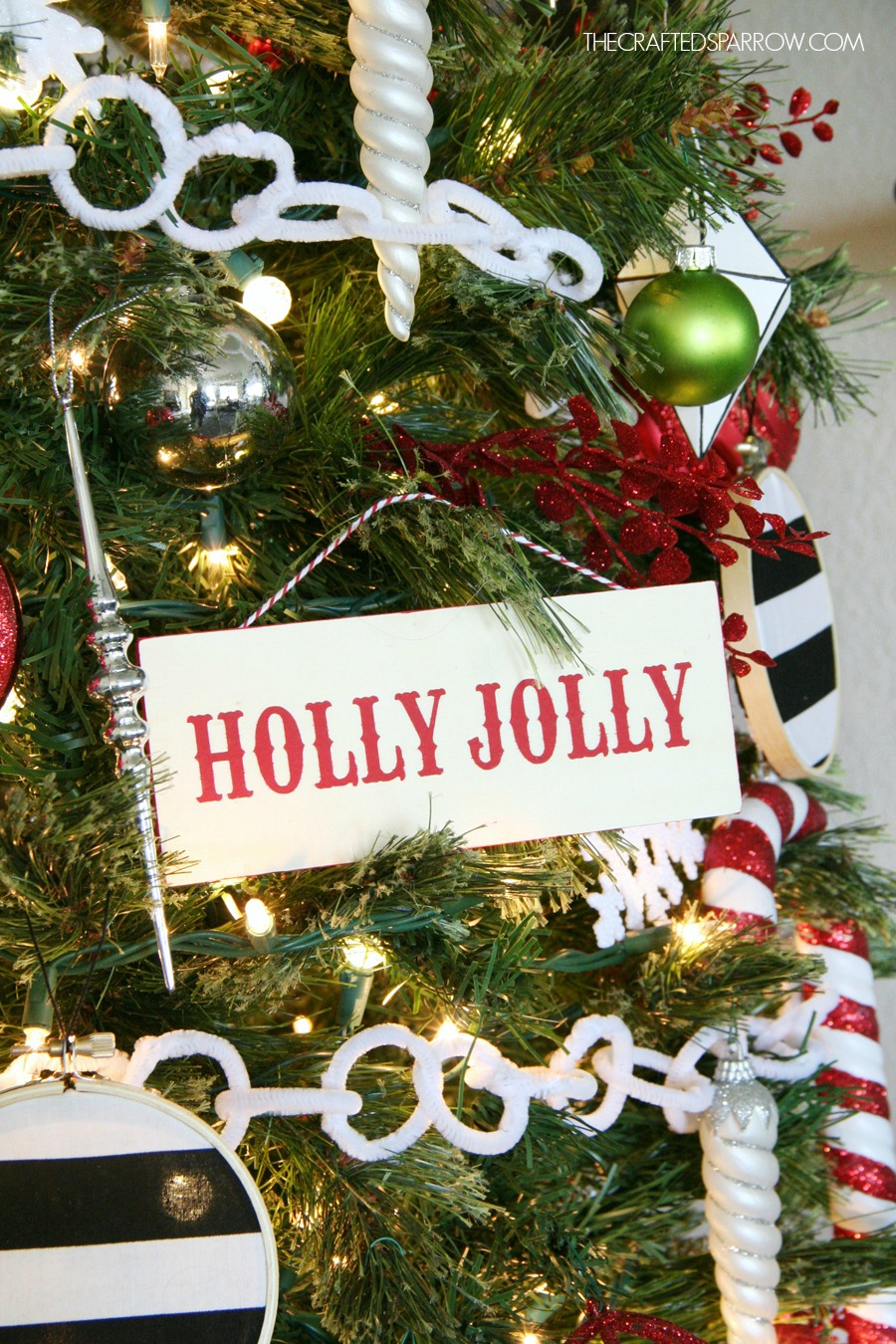 Last year I started collecting these super fun giant candy cane ornaments from Dollar Tree stores. They look great on my tree and as decor filling a vase or jar.
In fact a ton of the ornaments on my tree are actually dollar store finds. It's a great place to find inexpensive decor for your tree each year. The white icicle ornaments, large snowflakes, silver drop ornaments, and geometric shaped ball ornaments are all dollar store finds.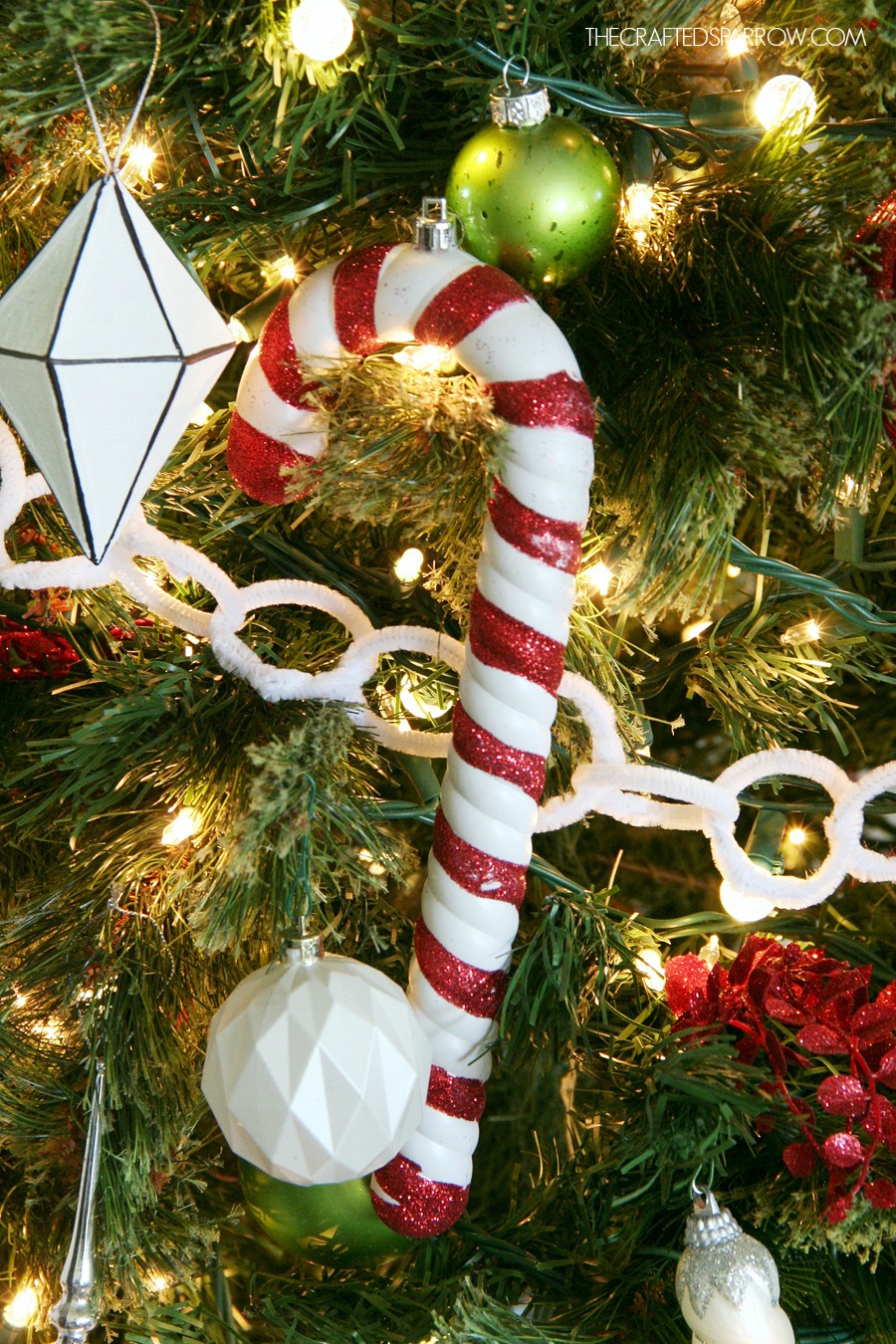 Even though I wasn't positive with how my decor would turn out this year, I'm so happy with the final look. It's cheerful and I love the classic feel of it.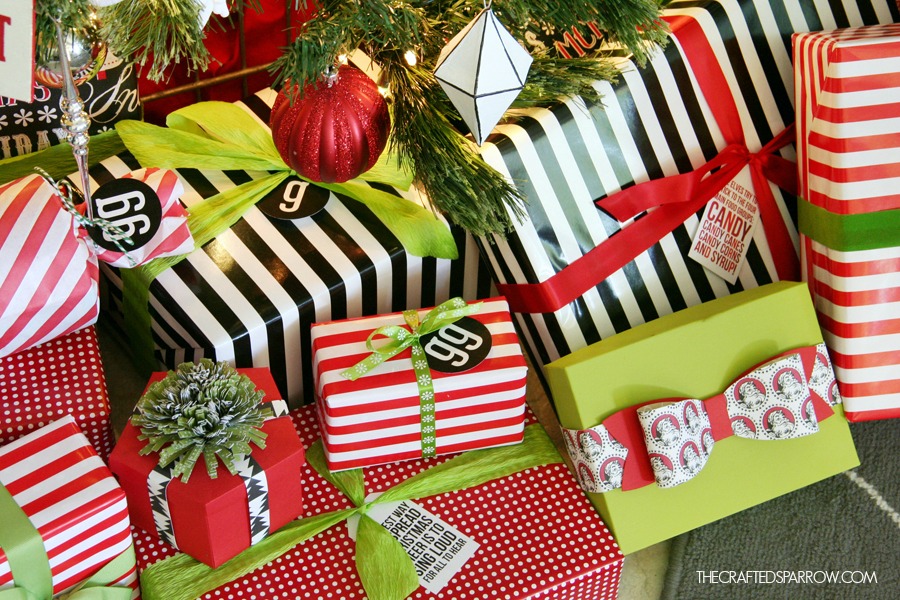 Just in case you can't see it, this gumball machine snowglobe is sitting next to my tree on the shelf. Isn't it adorable? You can find the Mason Jar Snowglobes sitting next to it HERE.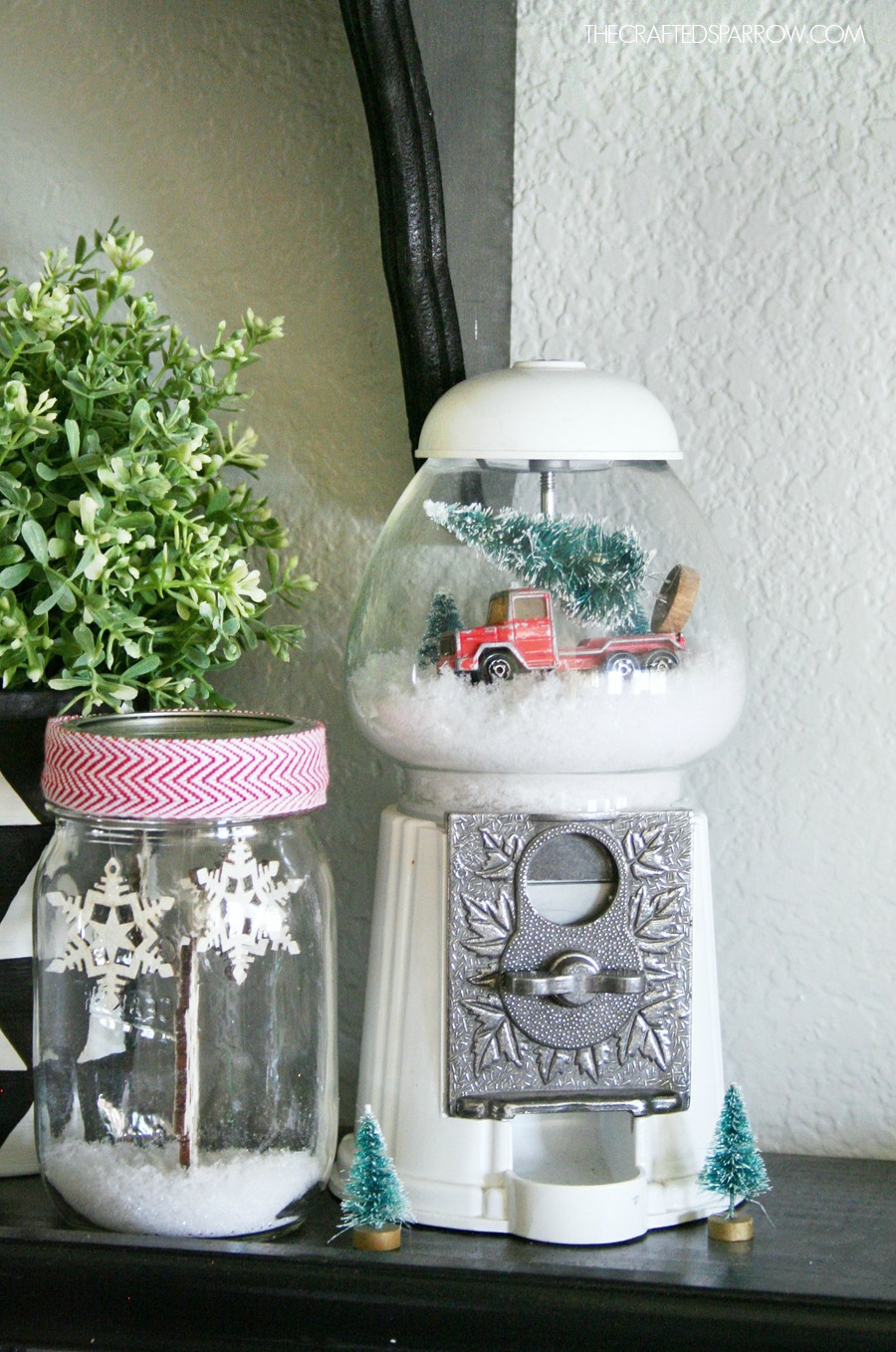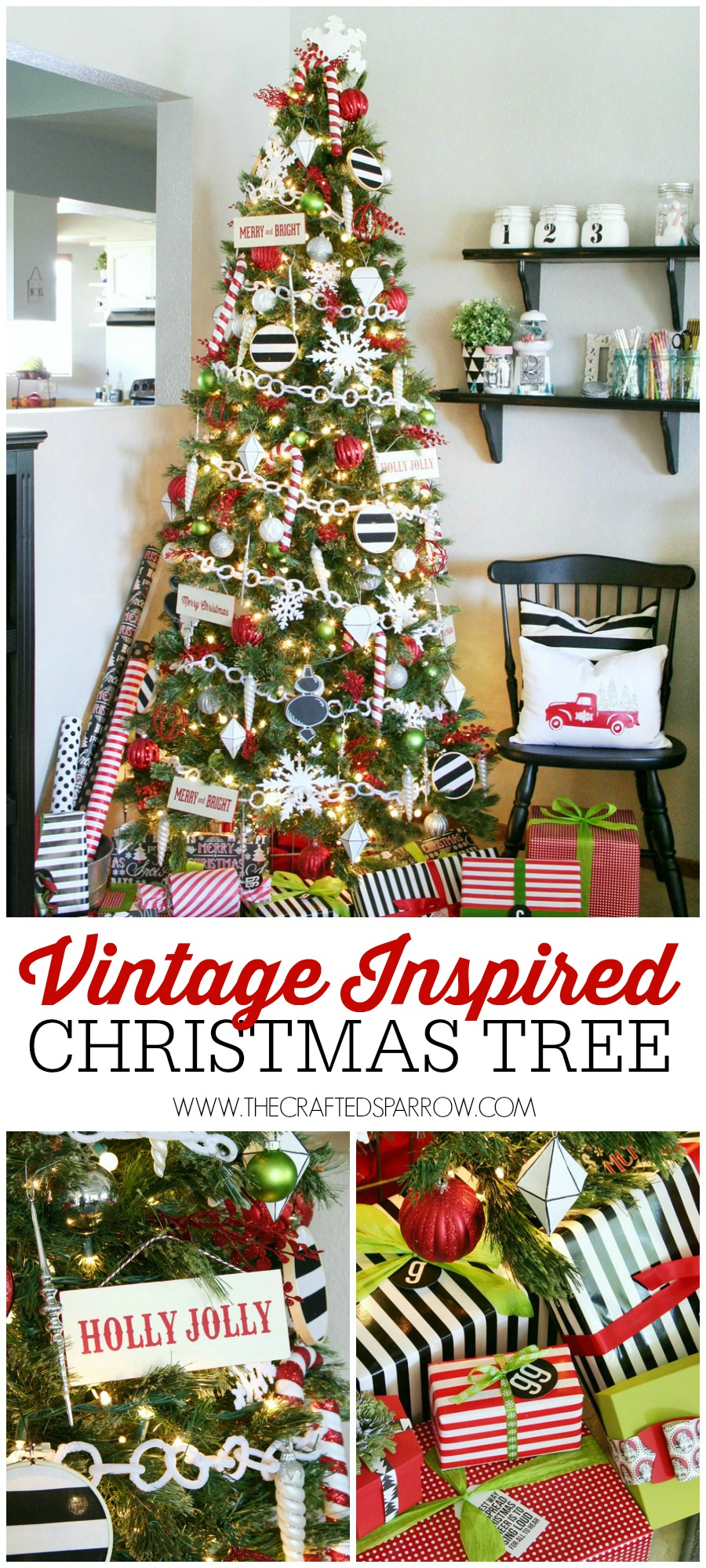 Be sure to check all my other Vintage Inspired Christmas Decor and Projects: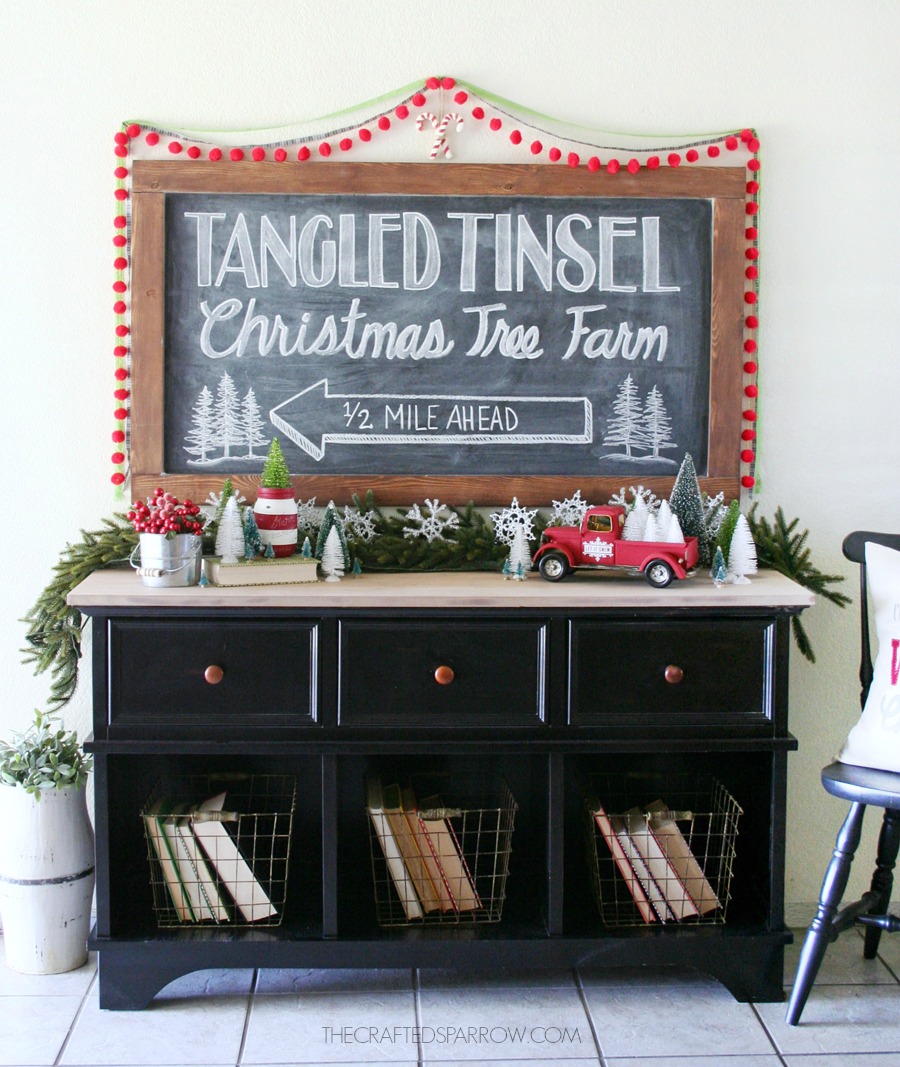 Vintage Inspired Christmas Decor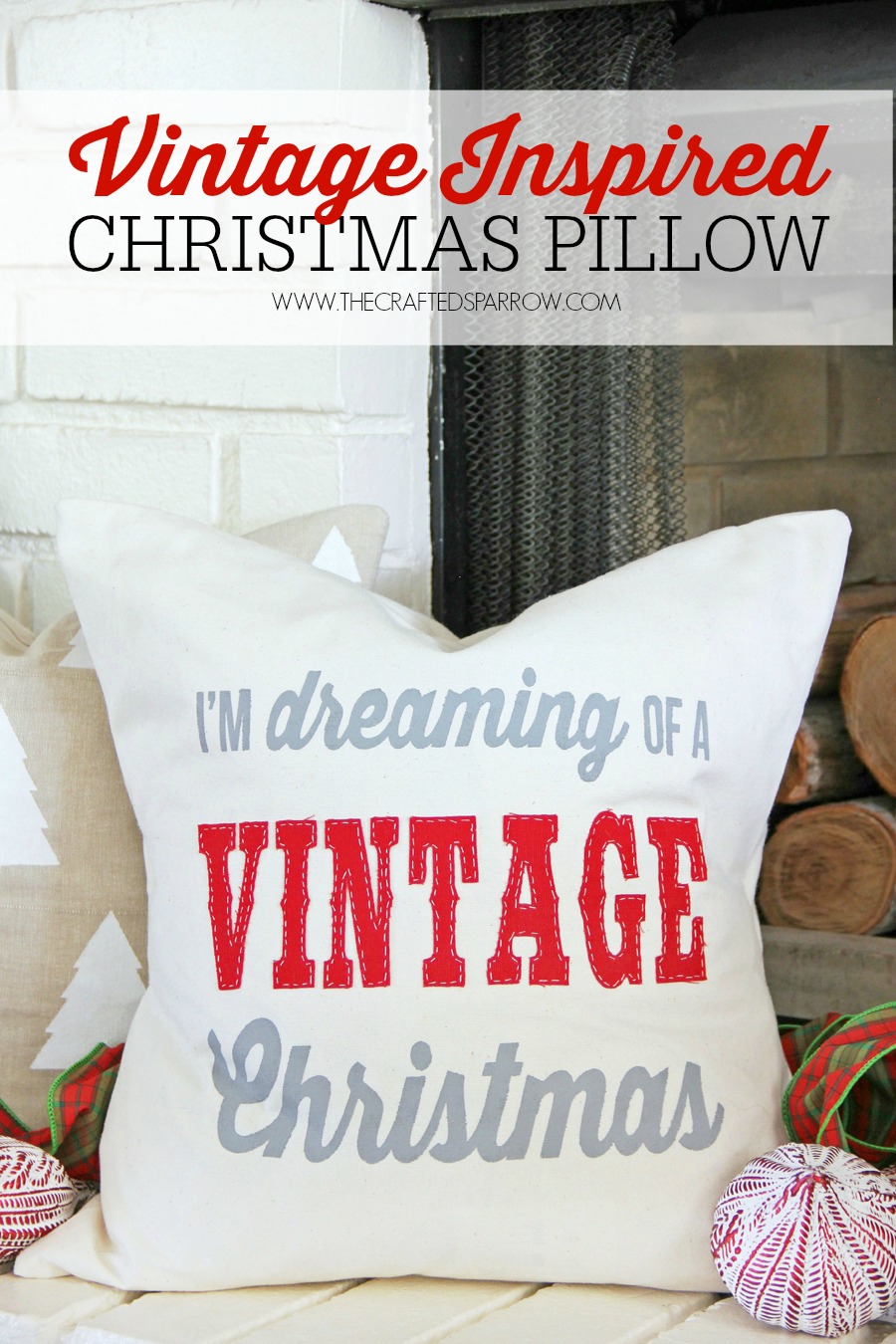 Vintage Inspired Christmas Pillow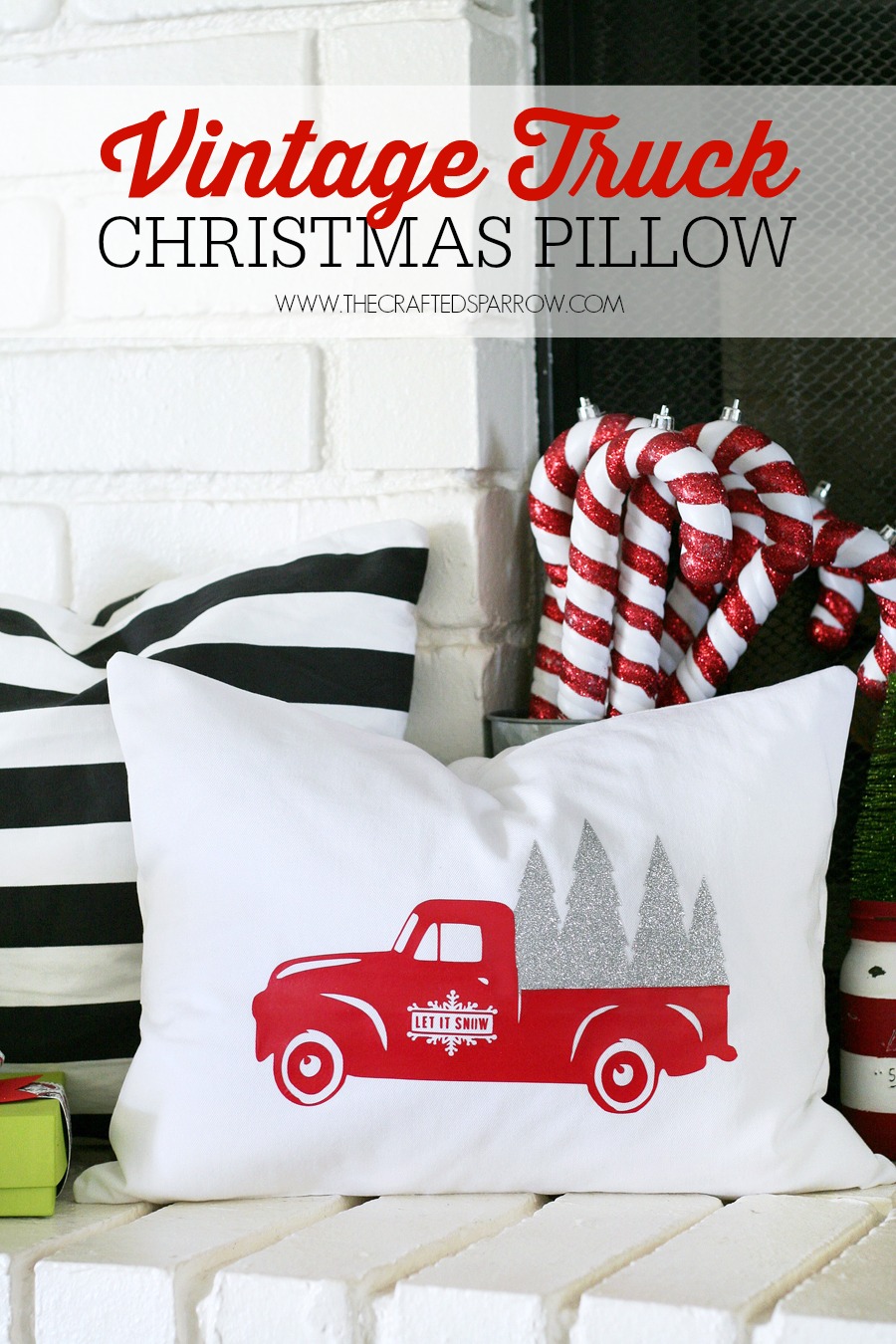 Vintage Truck Christmas Pillow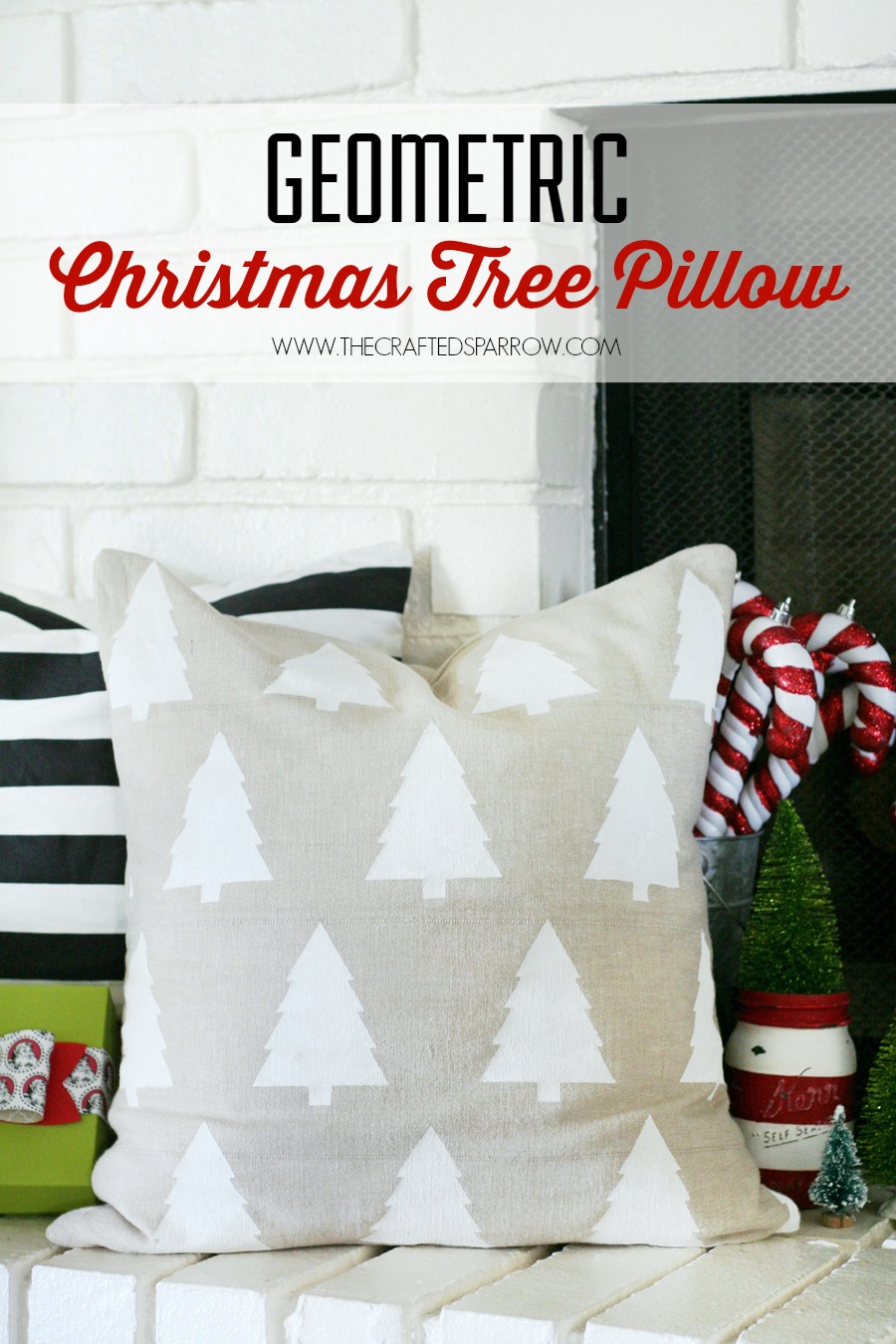 Geometric Christmas Tree Pillow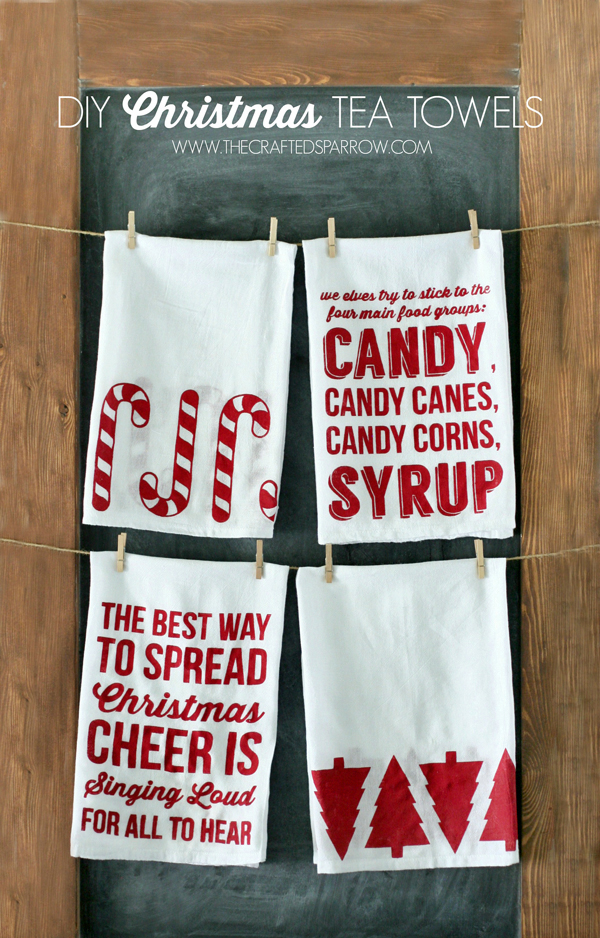 DIY Christmas Tea Towels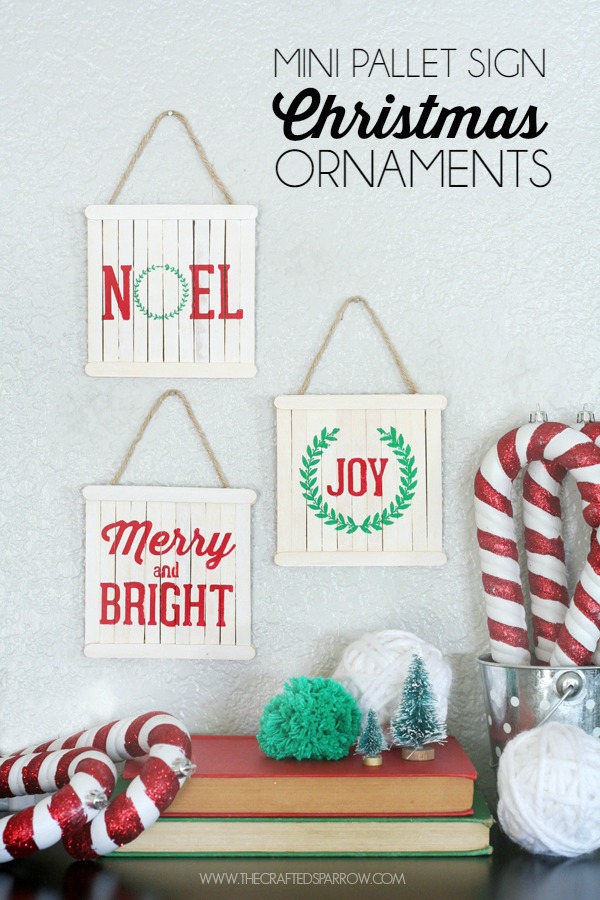 Mini Pallet Sign Ornaments