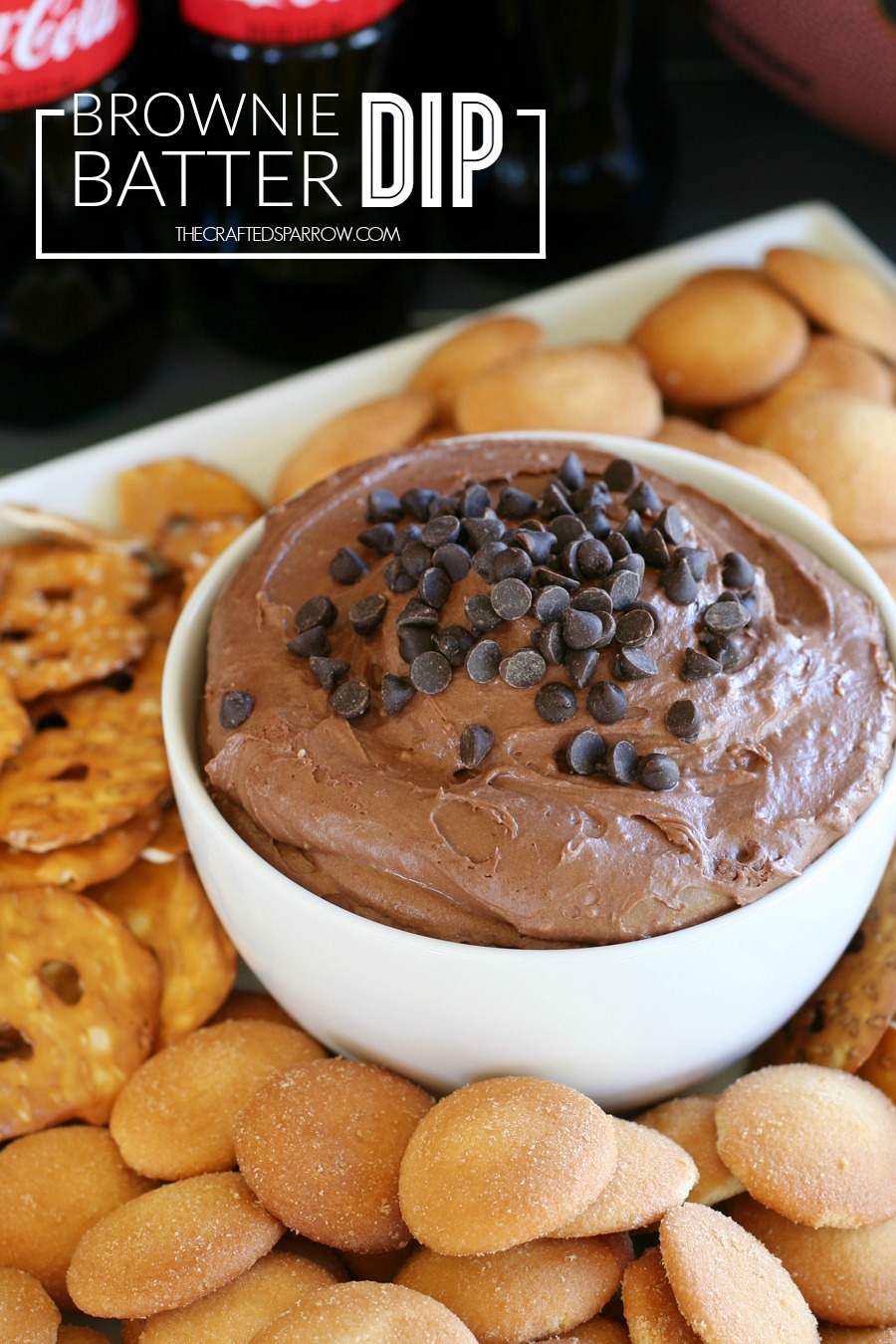 When it comes to desserts and baking I'm all about easy or semi-homemade recipes! One of my favorite treats is brownies, I make some pretty amazing Fudgy Brownies if I do say so. Sometimes I just don't have time to bake brownies so when I need something in a hurry I make this incredible The Best Brownie Batter Dip. It's always a huge hit at family gatherings or parties. Guys, this dip is seriously so good…you will want to eat the whole bowl!
I've been tempted at times to just eat this with a spoon. It's that good. It's the perfect mix of fudgy brownies, creamy chocolate, and sweetness. Pair it with your NILLA Wafer cookies, pretzels, graham crackers, or even marshmallows! Enjoy!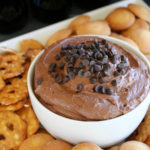 The Best Brownie Batter Dip
2016-08-03 12:40:11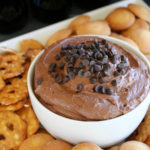 Ingredients
8 oz. Cream Cheese, softened
8 oz. Cool Whip Topping
1 Box of Brownie Mix, 18.3 oz
2 Tablespoons Cocoa Powder
1/4 Cup Milk
1/2 Cup Mini Chocolate Chips, for Garnish
Instructions
In a large mixing bowl, combine cream cheese, cool whip topping, brownie mix, milk, and cocoa powder.
Using a hand mixer, combine all ingredients until smooth.
Put in serving dish and garnish with mini chocolate chips.
Serve with NILLA Wafers, pretzels, graham crackers, or marshmallows.
The Crafted Sparrow https://www.thecraftedsparrow.com/