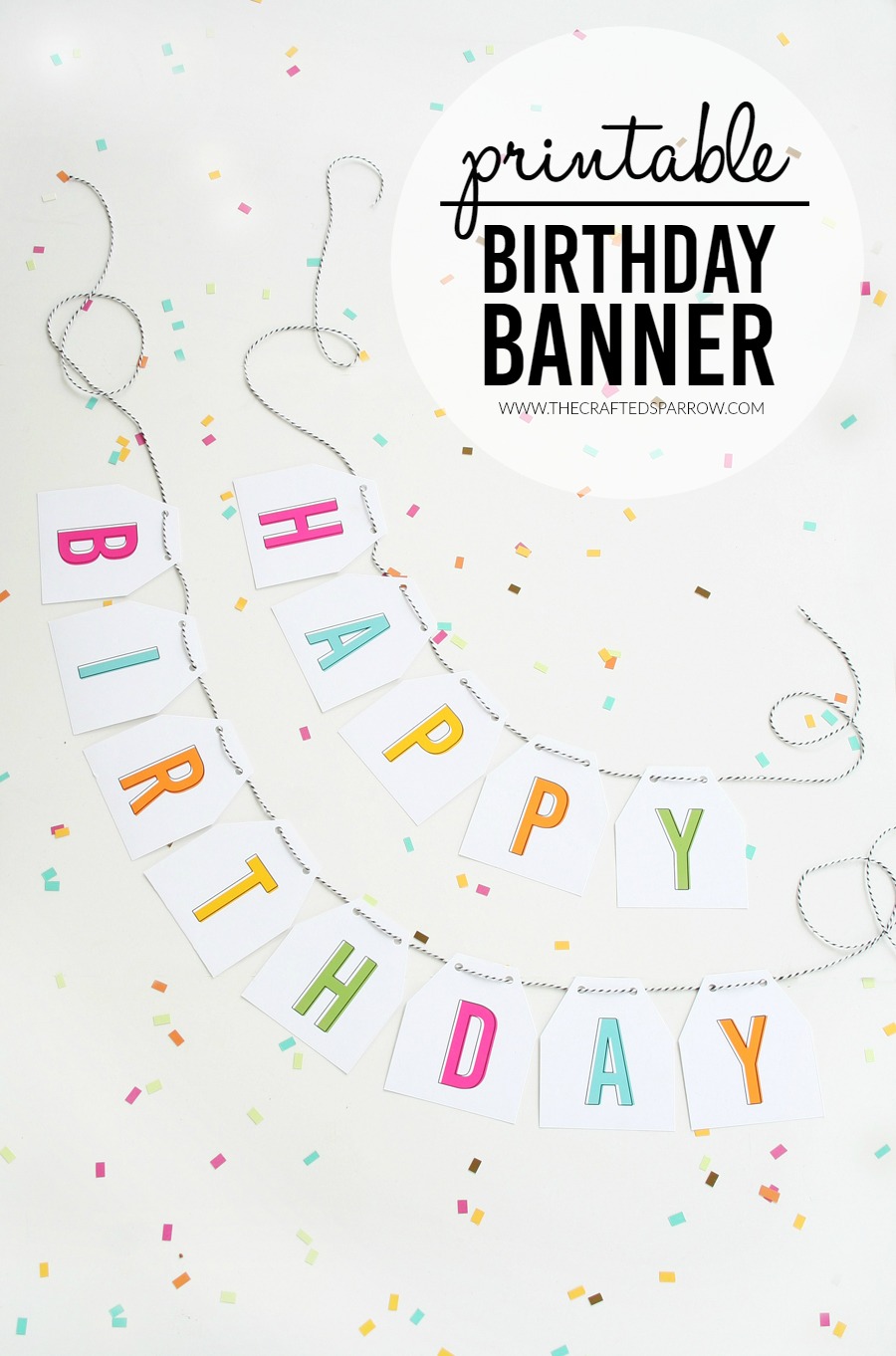 Every year I hang a birthday banner for my kiddo's and hubby the night before their special day. I finally decided that it needed to be a birthday banner that we could use more than once and it needed the colors needed to be fun, something that would be perfect for anyone. My birthday happens to be in just a few weeks so I decided it was time to check this project off my long list of things to make and I thought I would share this Free Printable Birthday Banner with all of you too!
Supplies:
AVERY Matte White Party Banner Kit
Bakers Twine, optional
Free Printable Birthday Banner
This banner is so easy to make, just print and go. I used this really great AVERY Matte White Party Banner Kit, it was perfect for this project. I didn't have to cut anything out, all I had to do was upload my design to Avery.com and print my banner. This cute kit even comes with the ribbon you need to create your banner.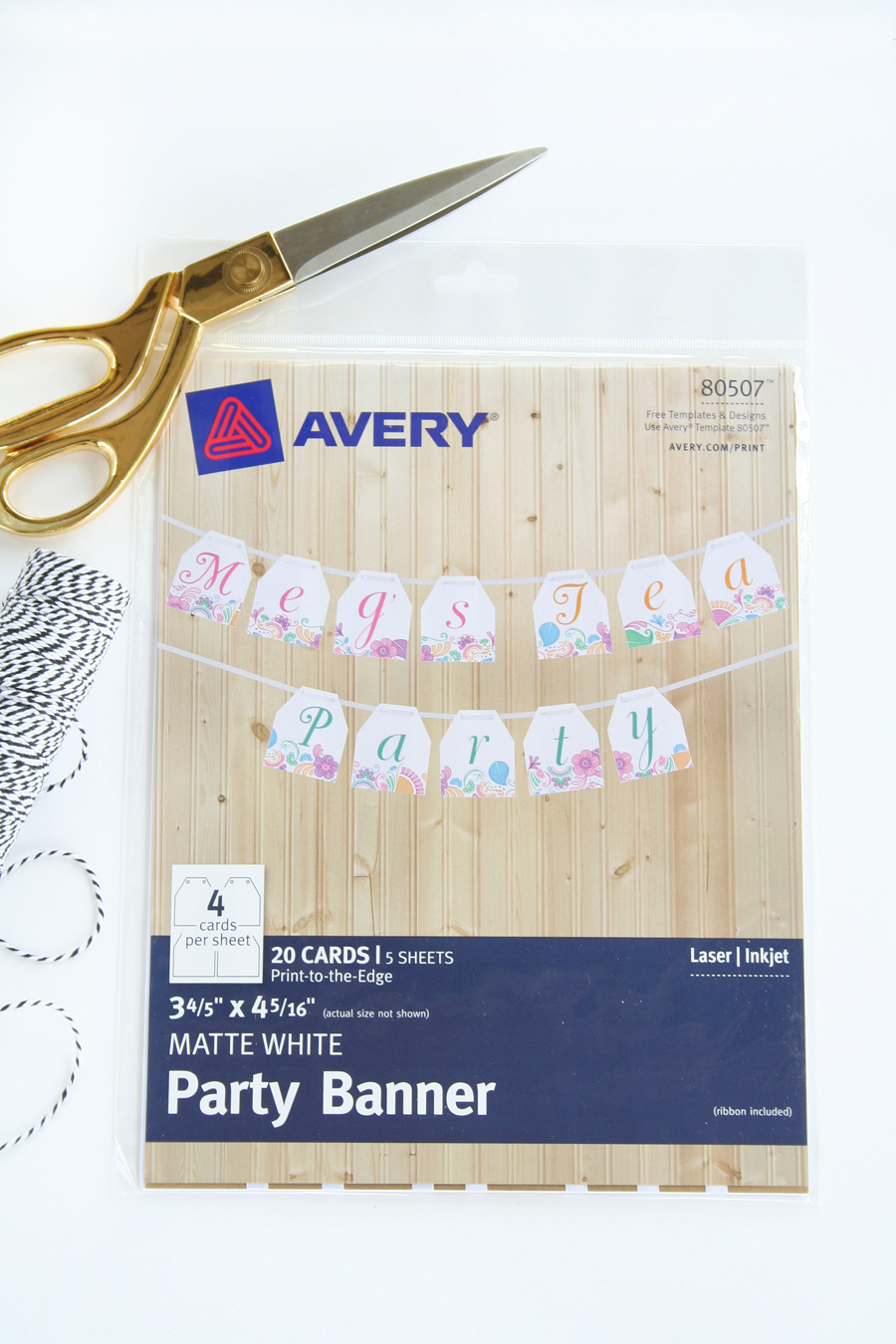 To print your own Free Printable Birthday Banner you will need to create an account with Avery.com if you don't already have one. Don't worry it's free. Then you will need to download the birthday banner file which you can do by clicking black "click here to download" box below.

Once you've downloaded the .avery file you can go to Avery.com/open and click "open file from computer". When the file is open you will notice there are 4 pages to print for the banner. I included some extra birthday candle pieces in case you wanted to add a little something extra to your banner.
I love the convenience of printing at home, it allows me to create things right when I need them.
Note: For best print quality follow package instructions, setting your printer to labels or cardstock – I also like to choose matte photo paper in the print preferences. I also found it helpful to place a piece of re-positionable washi tape along the top perforated edge on the back side of the cards, in some printers if the paper has to make a turn it can fold over and not print properly. The tape helped prevent that, when it was done printing I removed the tape from the back of the cards.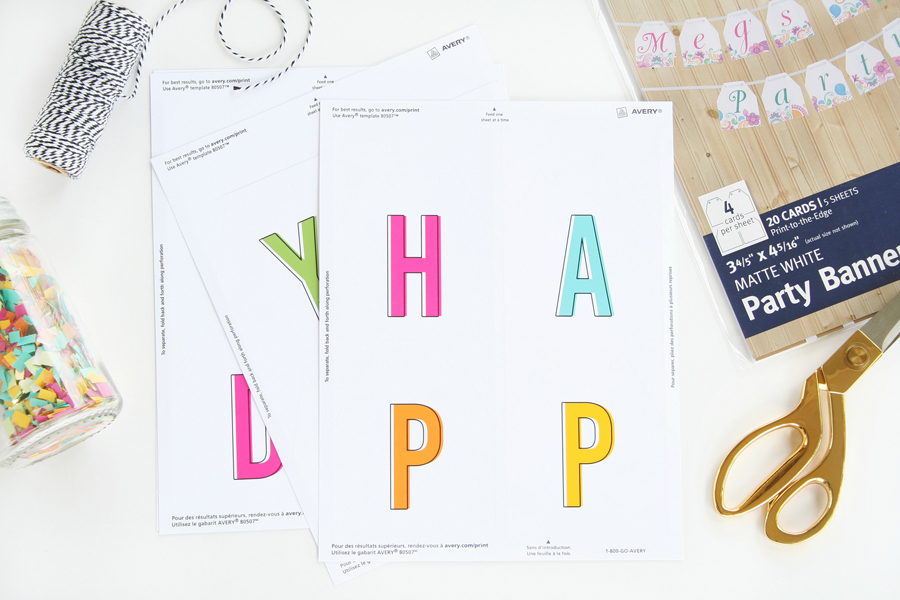 The banner pages already have perforated edges so you will just need to gently tear them to get each banner piece. This was so nice to not have to figure out measurements and cut a bunch of cardstock. They are even hole punched at the top of each banner piece too.
Simply string your banner pieces onto your bakers twine or the enclosed ribbon that came with your kit and you're ready to celebrate!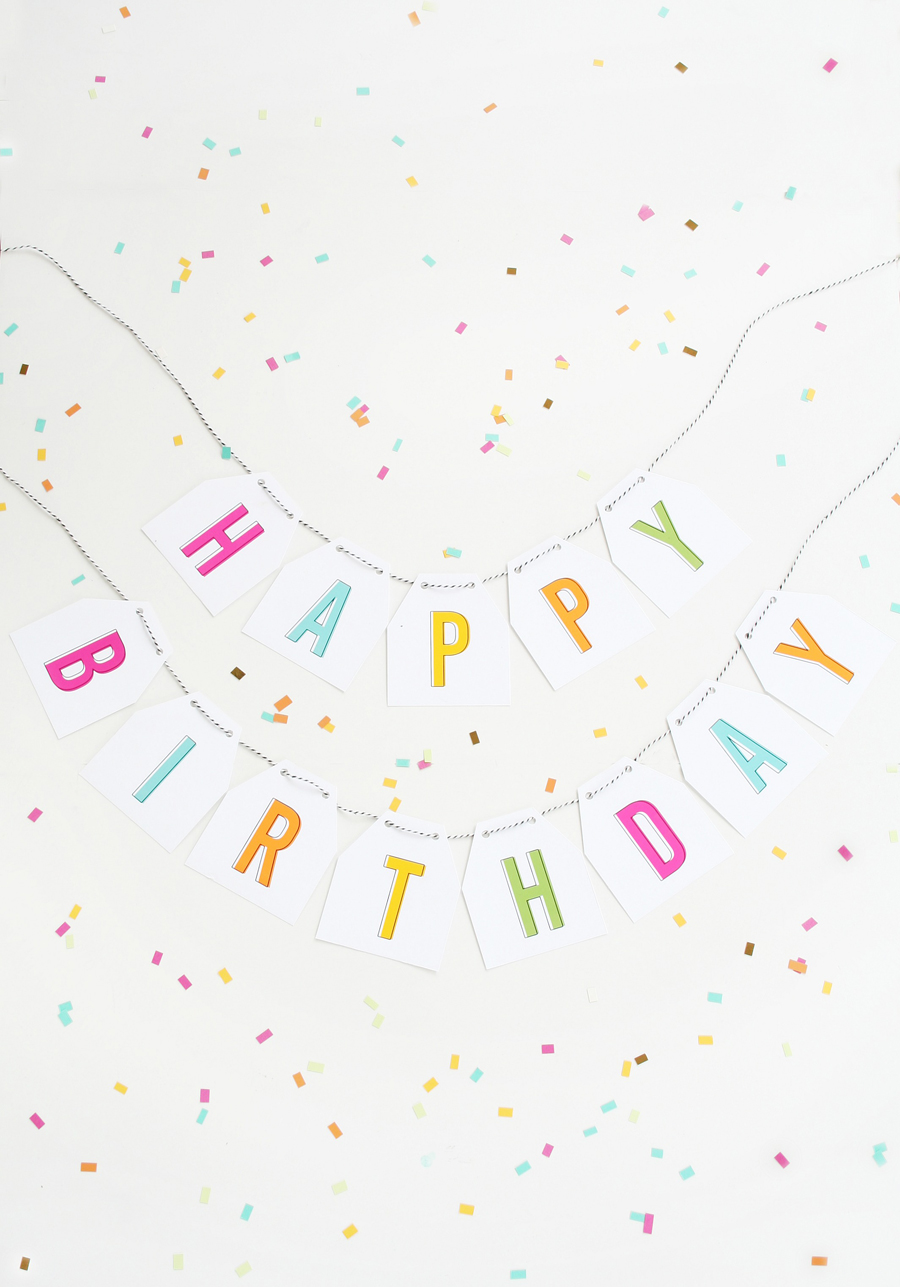 Isn't this banner so cute!?! The colors are perfectly bold and bright to celebrate anyone! I'm really hoping if I leave a few hints maybe my boys will put this banner up for my birthday this year and I will get to enjoy it too!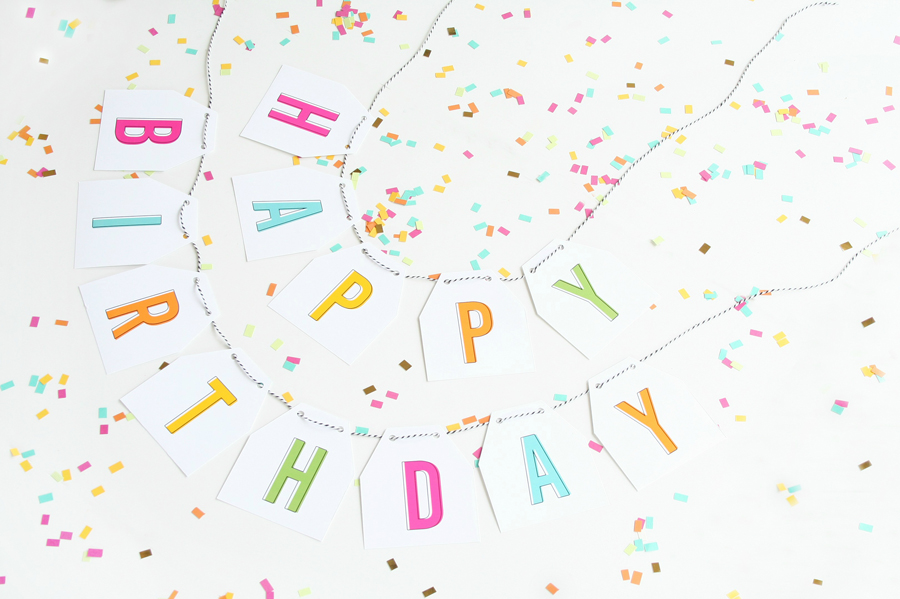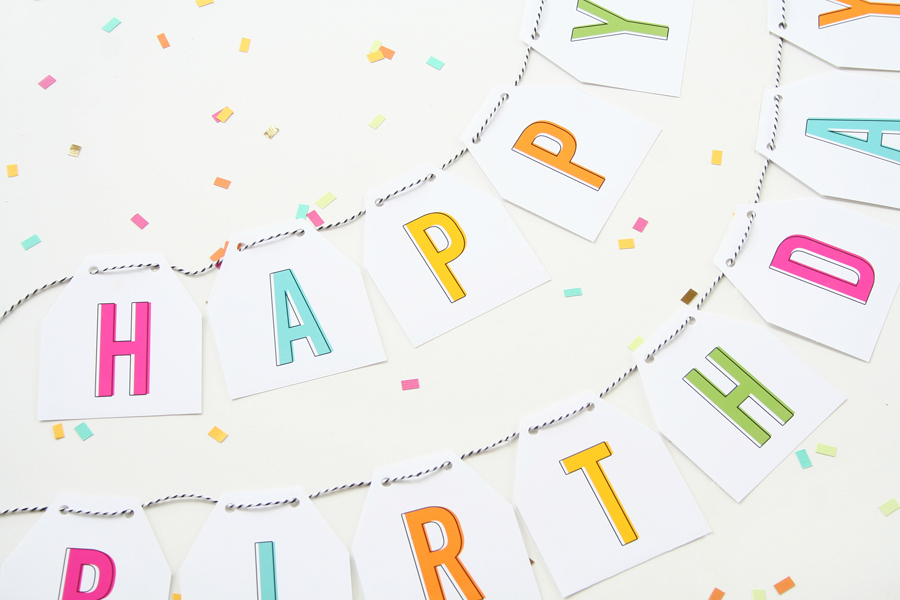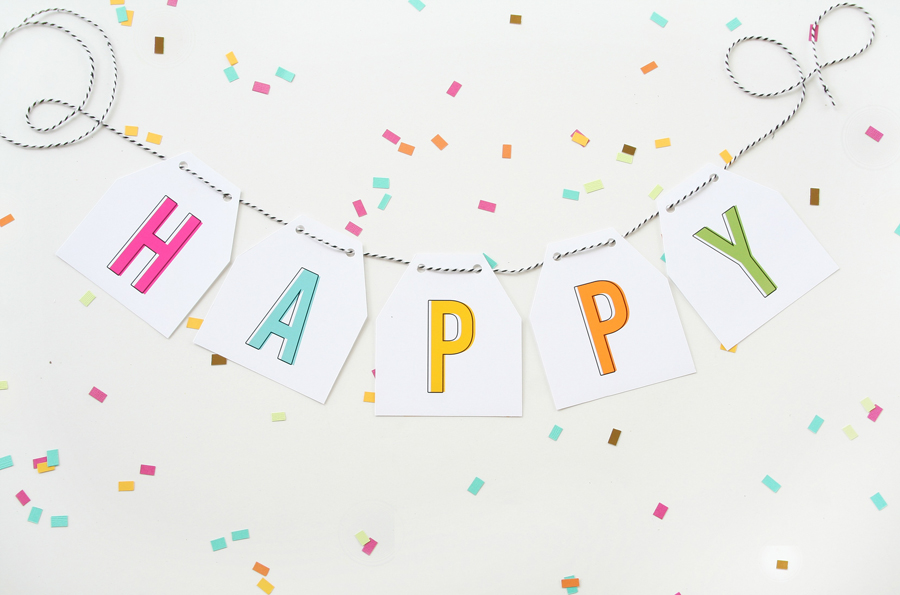 Be sure to check out the fun Easy Summer Candle Decor I created with the help of AVERY as well.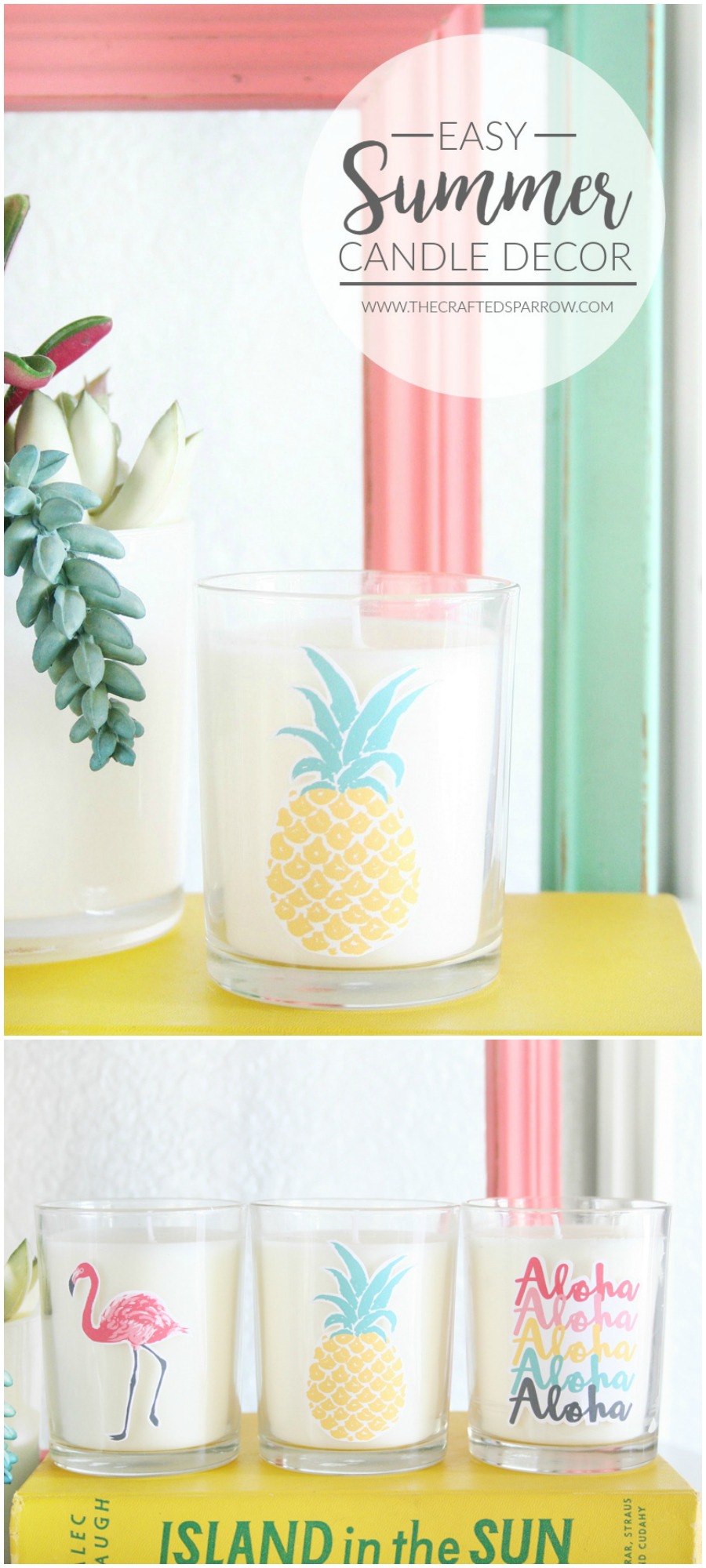 Easy Summer Candle Decor
Follow AVERY on
FACEBOOK | INSTAGRAM | TWITTER
DISCLOSURE | This post has been sponsored on behalf of AVERY. All opinions and ideas are 100% my own. This post may contain affiliate links to certain products.