DISCLOSURE | This post is sponsored on behalf of Floracraft® Make It: Fun Crafts®. All opinions and ideas are 100% my own. This post may also contain affiliate links.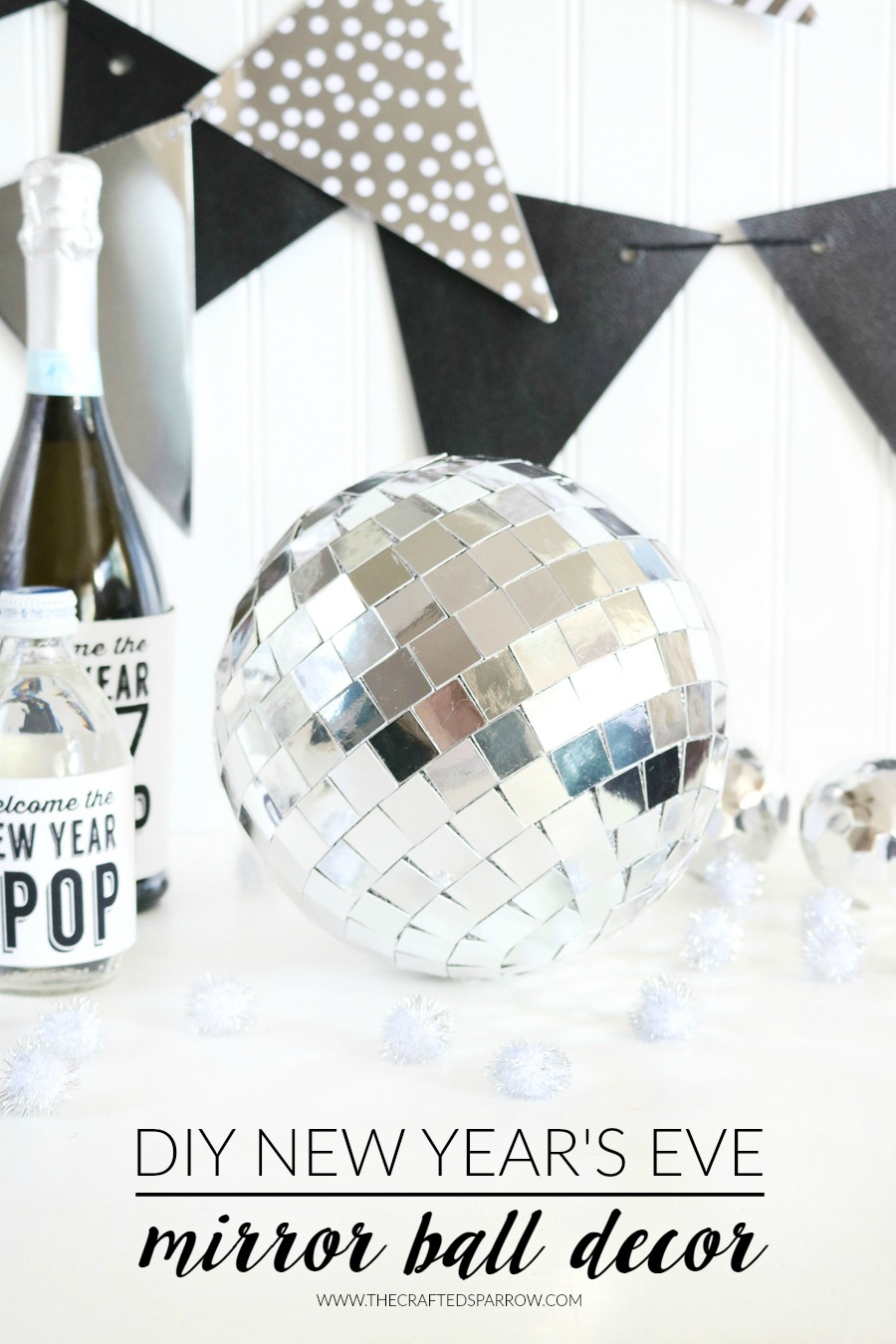 Can you guys believe that 2016 is almost over!?! Crazy, this year went so fast…especially this holiday season. There's one last celebration to be had this year and that's New Year's Eve. This month Make It: Fun Crafts® asked us to create a project using their foam balls, today I'm sharing this DIY New Year's Eve Mirror Ball Decor.
Supplies:
Make It: Fun Crafts® 8″ Foam Ball
DecoArt Dazzling Metallics Acrylic Paint
Glue Gun
Foam Brush
Silver Mirrored Cardstock
Cricut Explore Air 2, optional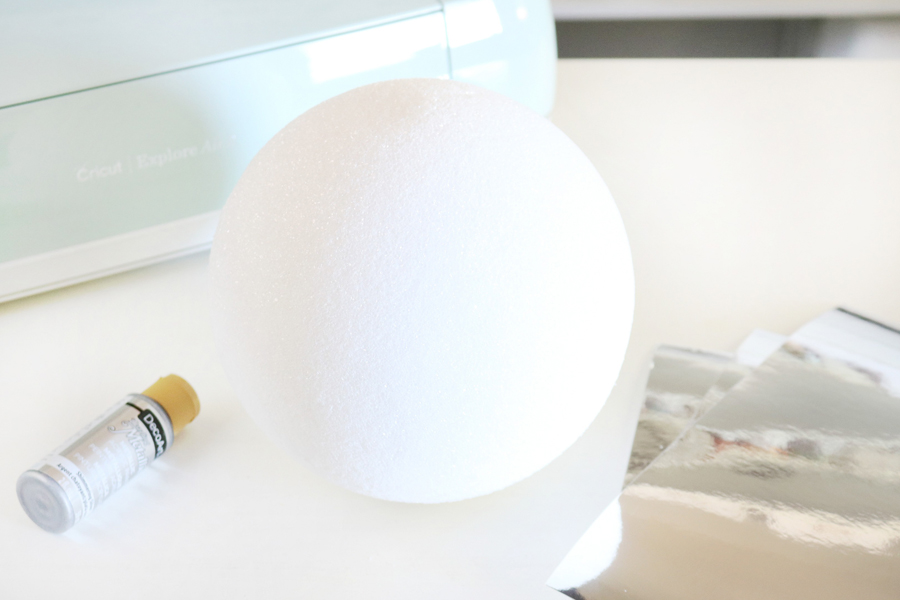 Using a foam brush paint the entire foam ball silver. This is to help the ball blend in with the mirrored cardstock once it's applied in case there are any gaps between the faux mirrors.
You'll only need one coat of paint, you can just sponge it over the whole surface.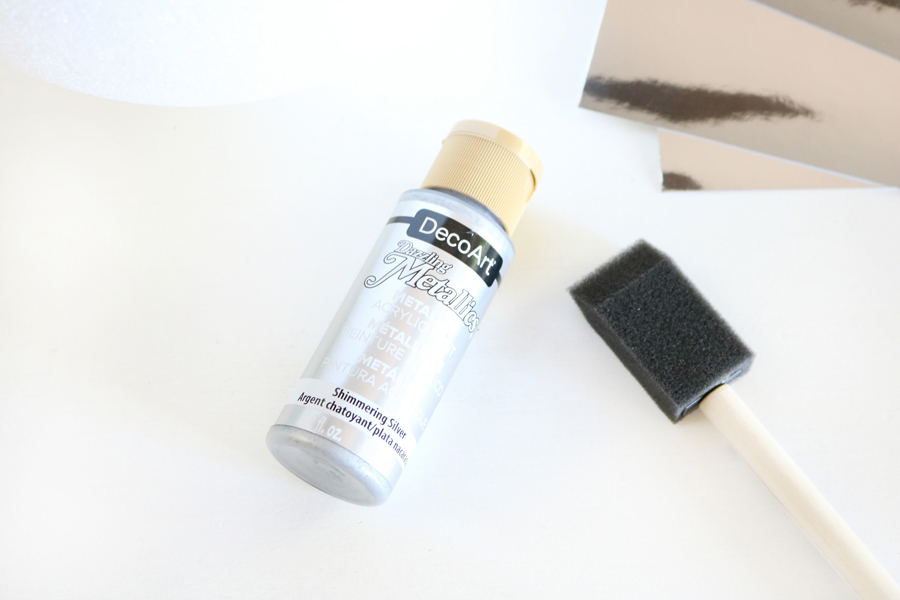 While the foam ball is drying you can begin cutting your faux mirror pieces. I cut small squares about 3/4″ in size from the mirrored cardstock. I was able to cut about 144 squares per each 12 x 12″ sheet of cardstock. You'll need about 2 1/2 sheets worth of cutouts for the 8″ ball.
I cut the mirrored cardstock on the posterboard setting on the Cricut Explore Air 2.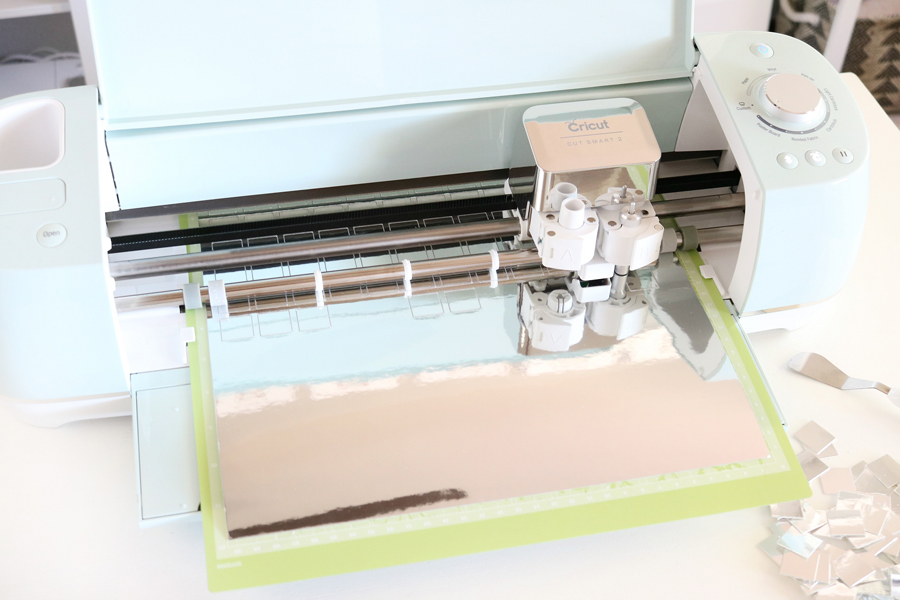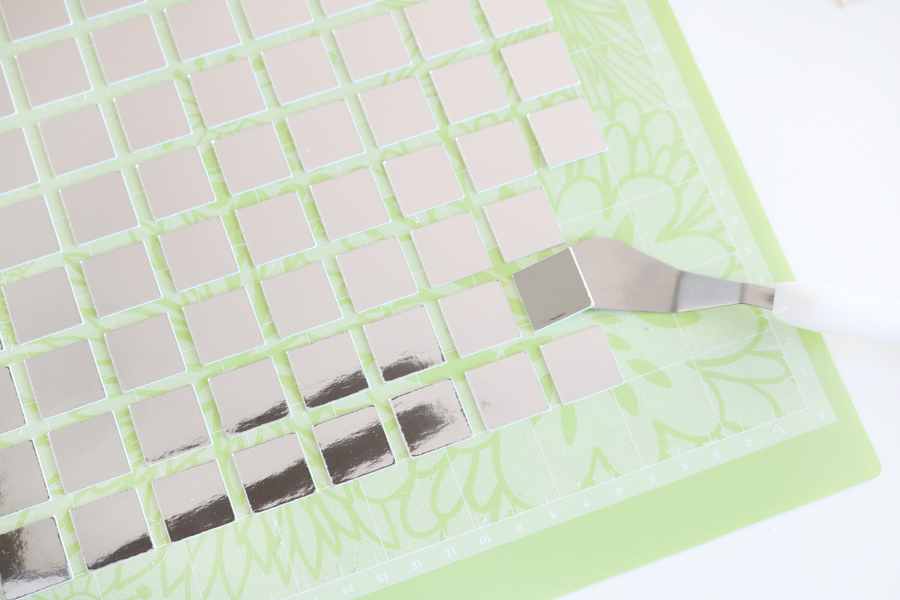 Once you've cut all the small square pieces for the ball you can begin gluing. Starting in the center of the ball hot glue the square mirrors onto your ball. I glued one mirrored ring around the ball at a time. Do this until it's all covered. You may need to slightly overlap some pieces as you get closer to the top and bottom of the ball. You can also trim smaller pieces if you need to fit them into any gaps.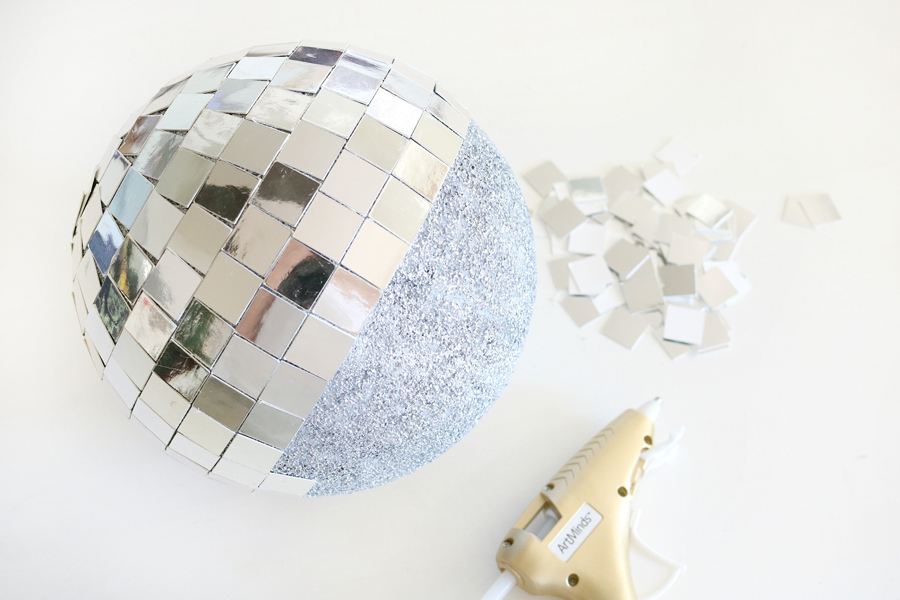 That's it. Pretty easy to make, although I won't lie…it did take me almost an hour to glue on all the faux mirrors.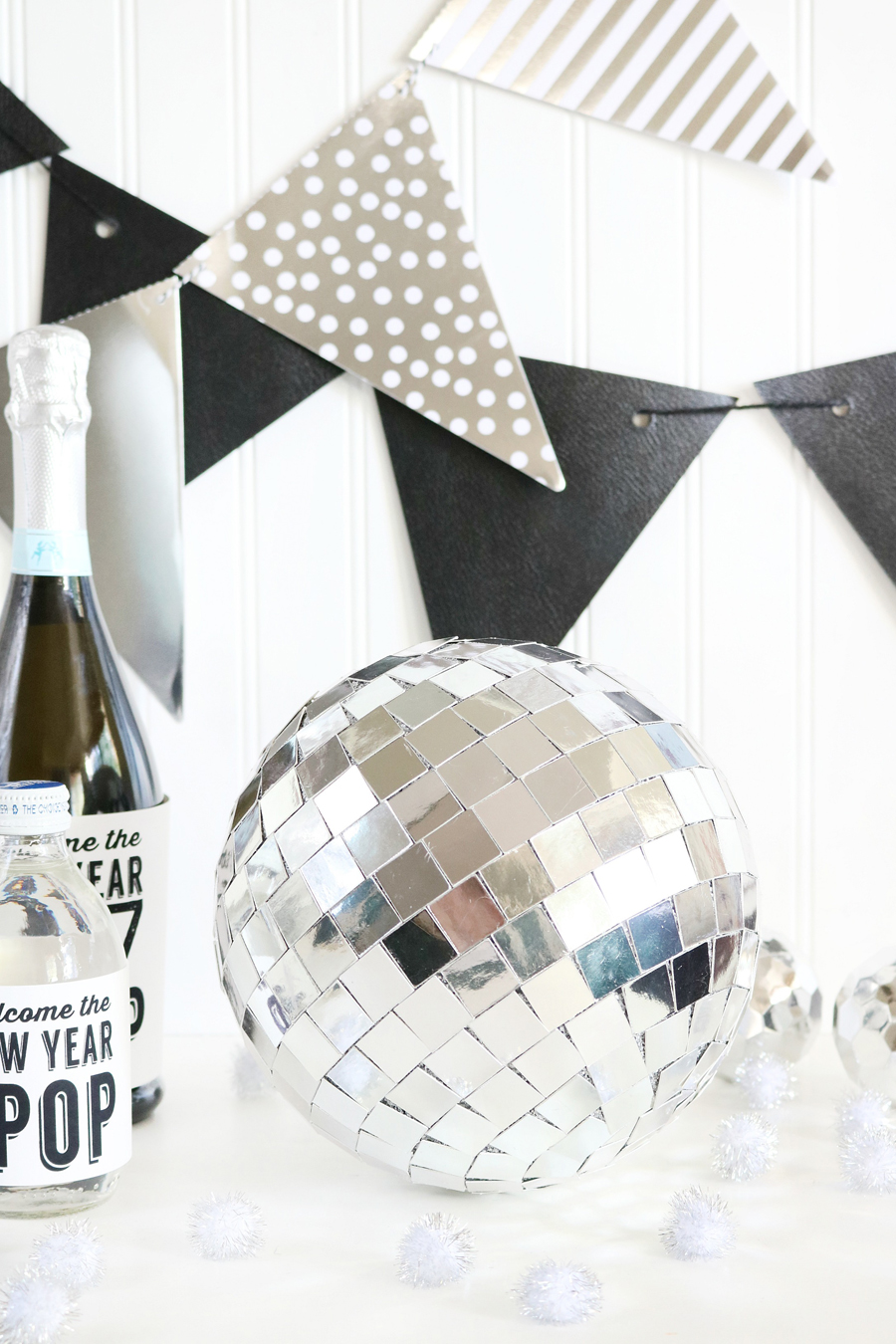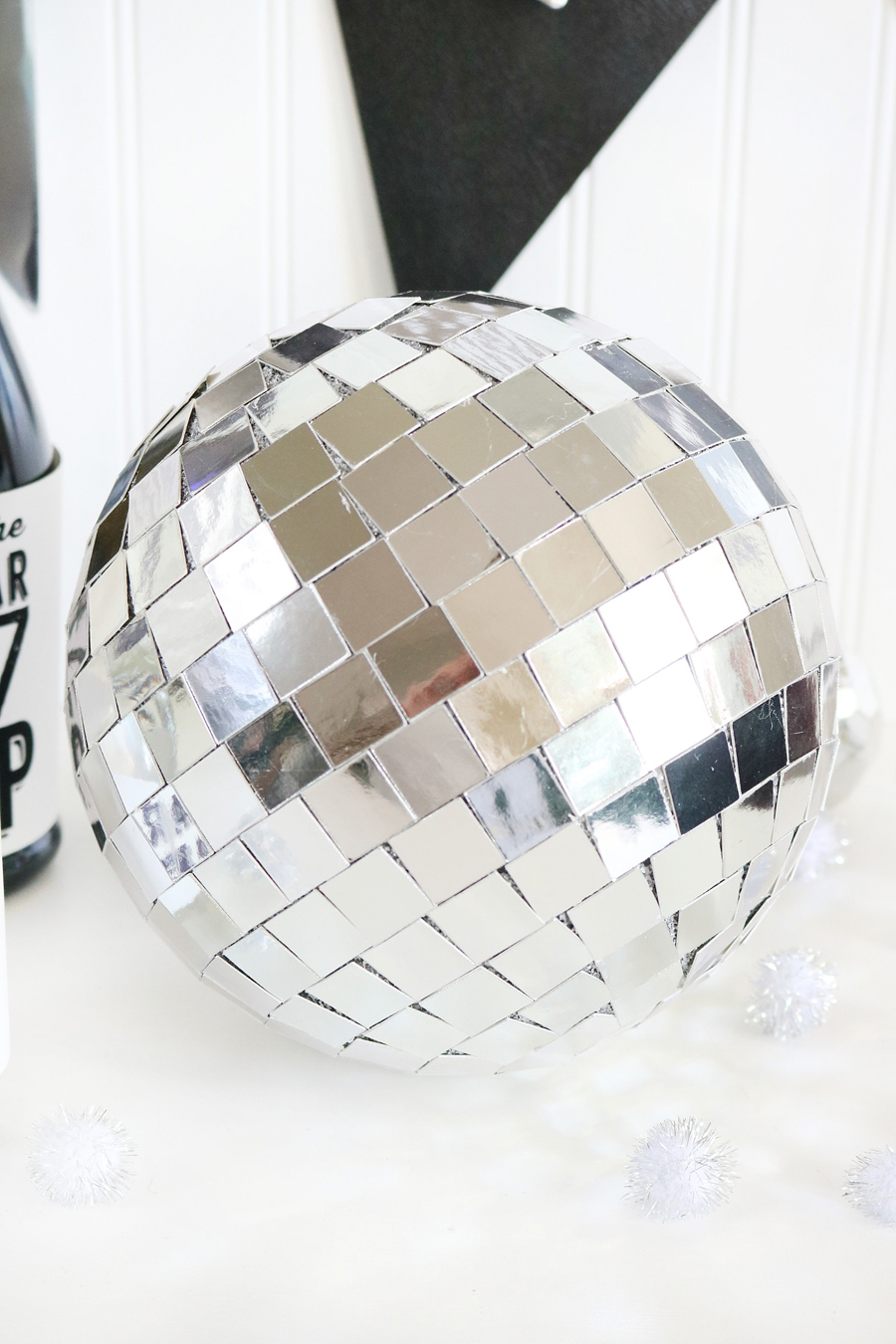 I love how my DIY New Years Eve Mirror Ball Decor turned out and it's the perfect addition to my New Year's Eve decor. Best part is that when New Year's is over I can still use it in my office for a fun addition to my decor. Who doesn't want a disco ball in their office?!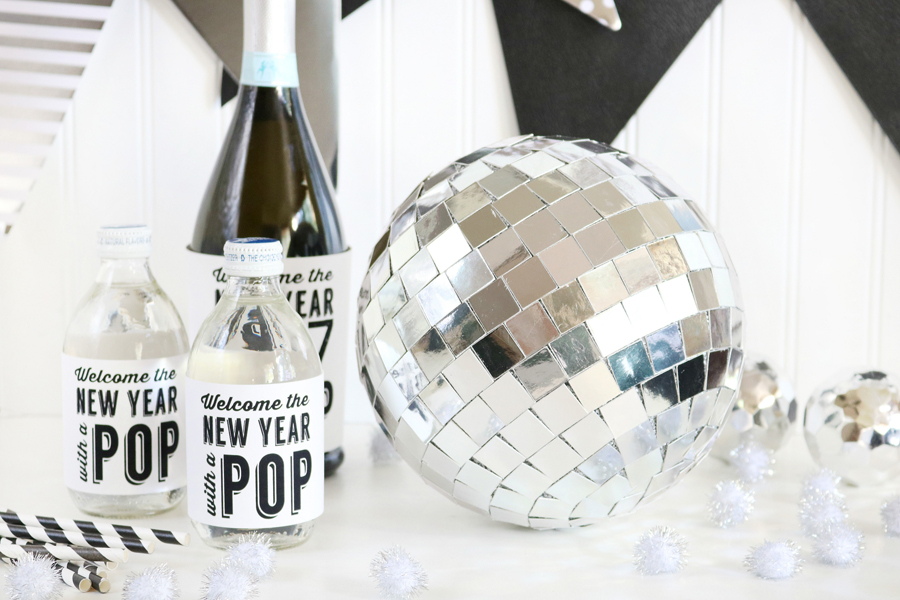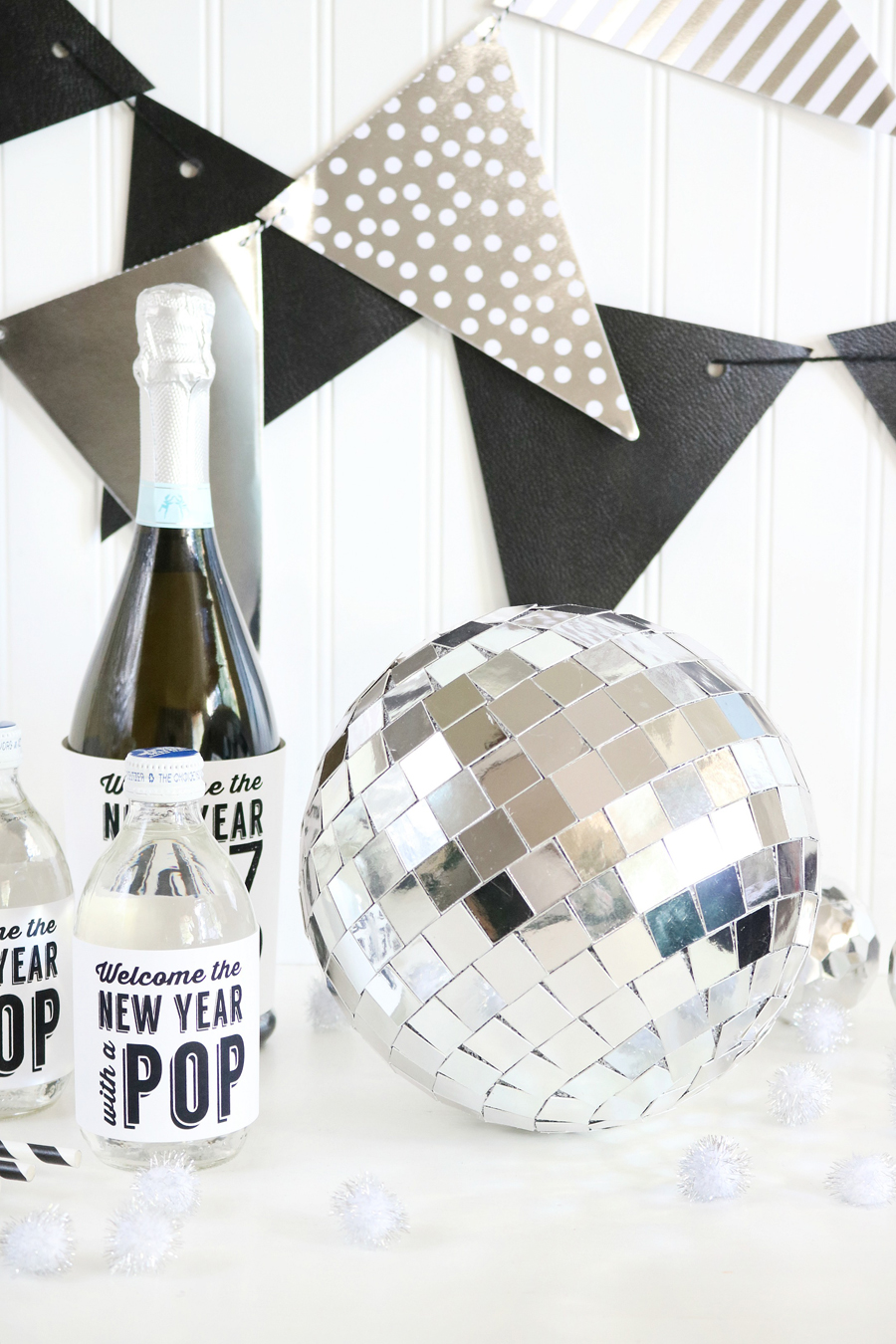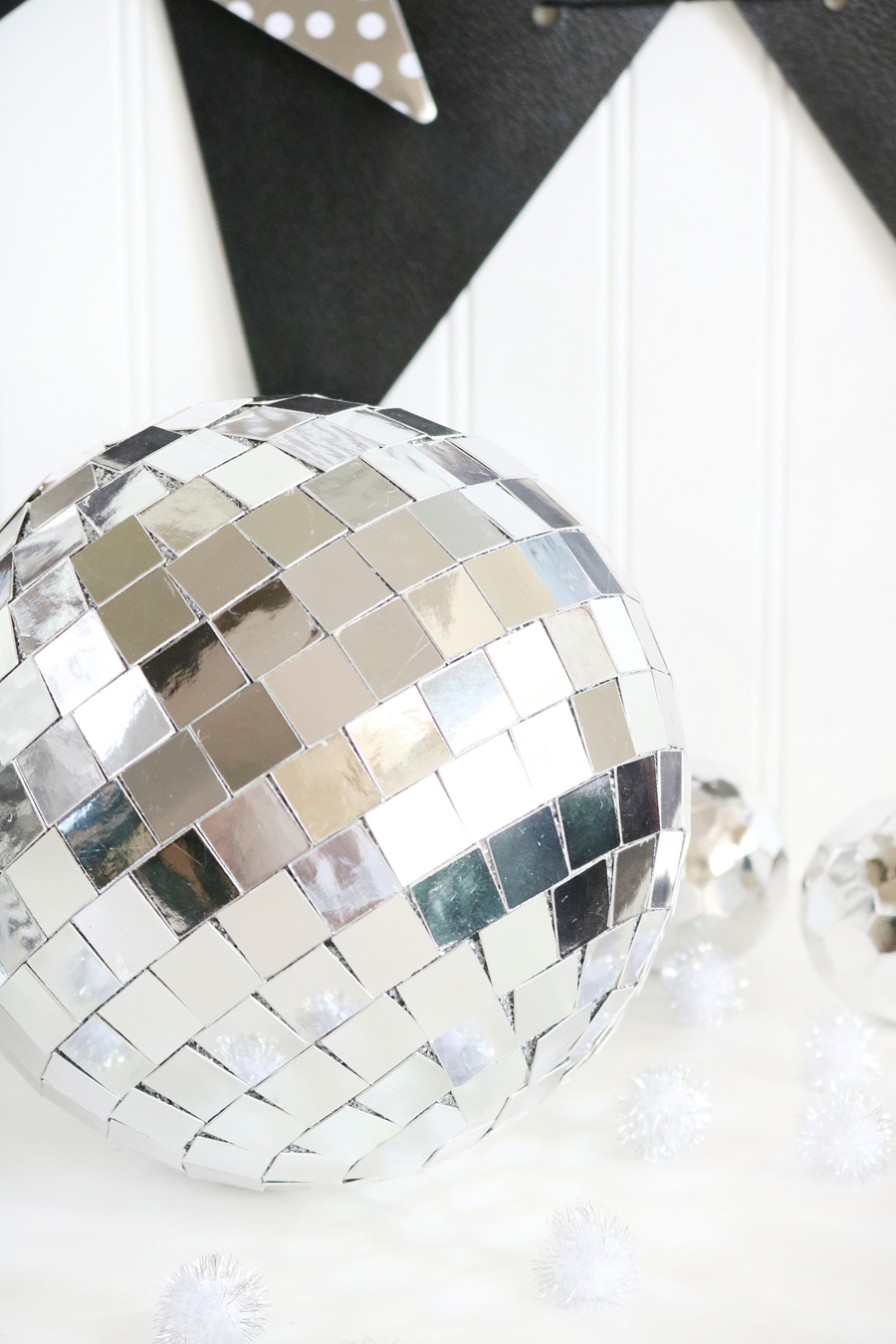 Be sure to snag these New Year's Eve Free Printable Tags too!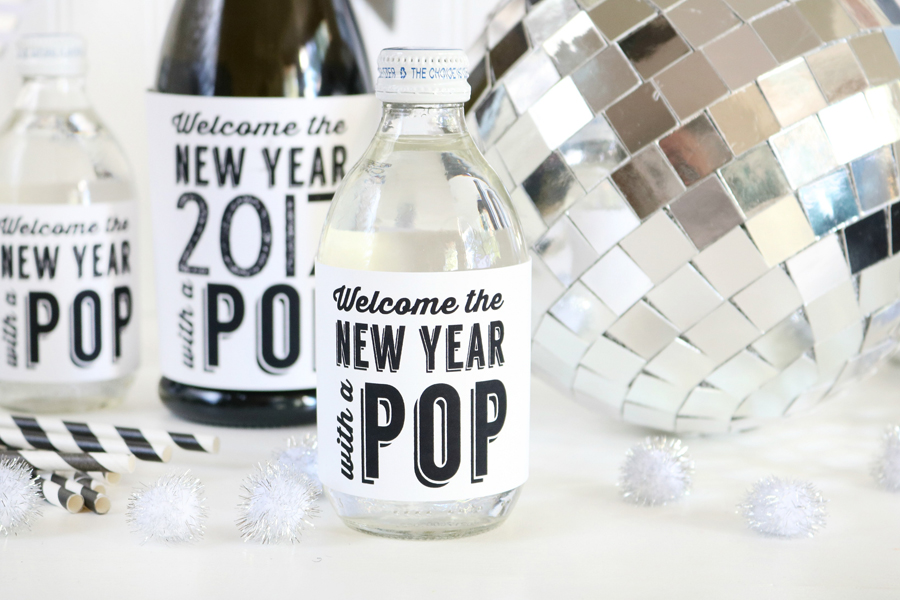 Be sure to also check out these other great New Year's Eve ideas…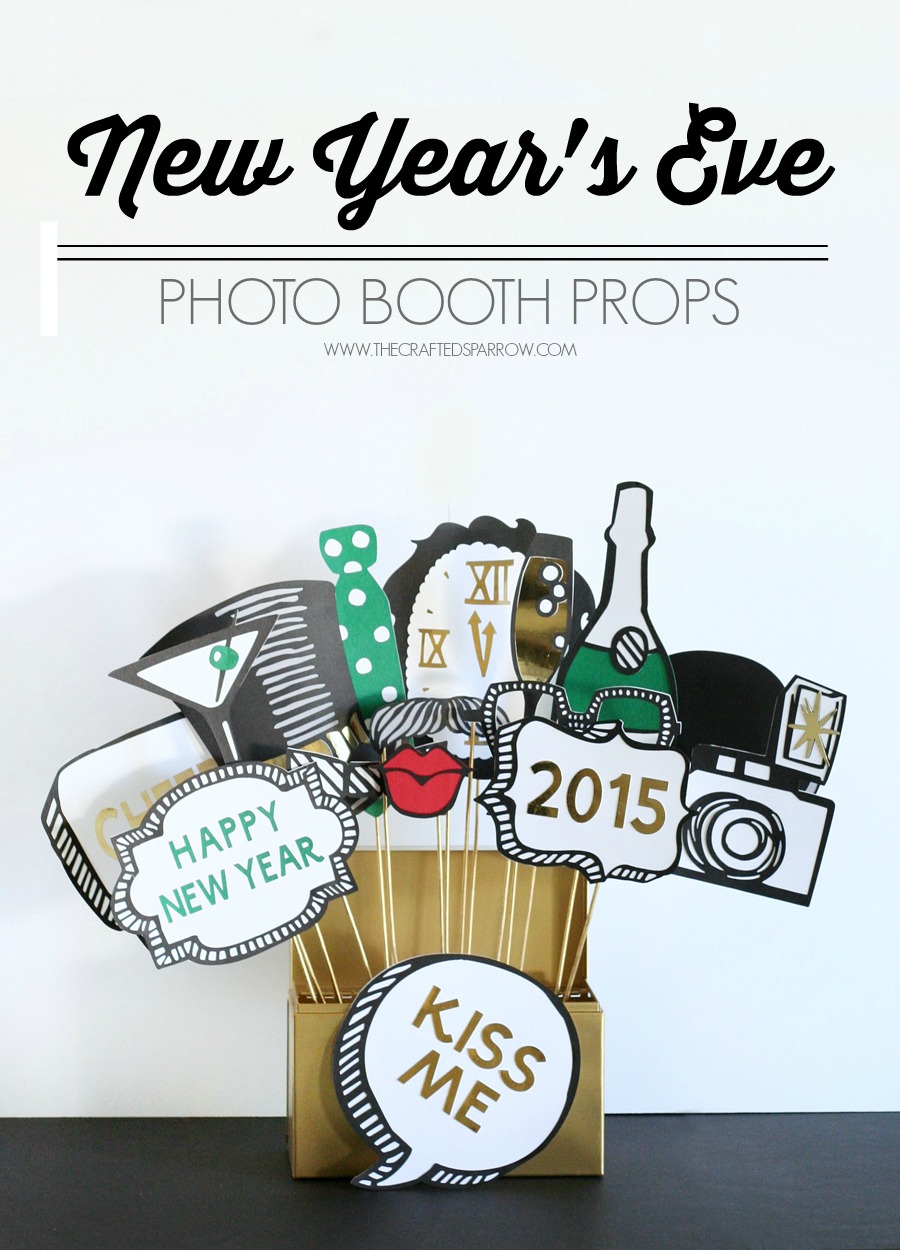 New Year's Eve Photobooth Props

20 New Year's Eve DIY Decor Ideas

25 New Years Printables