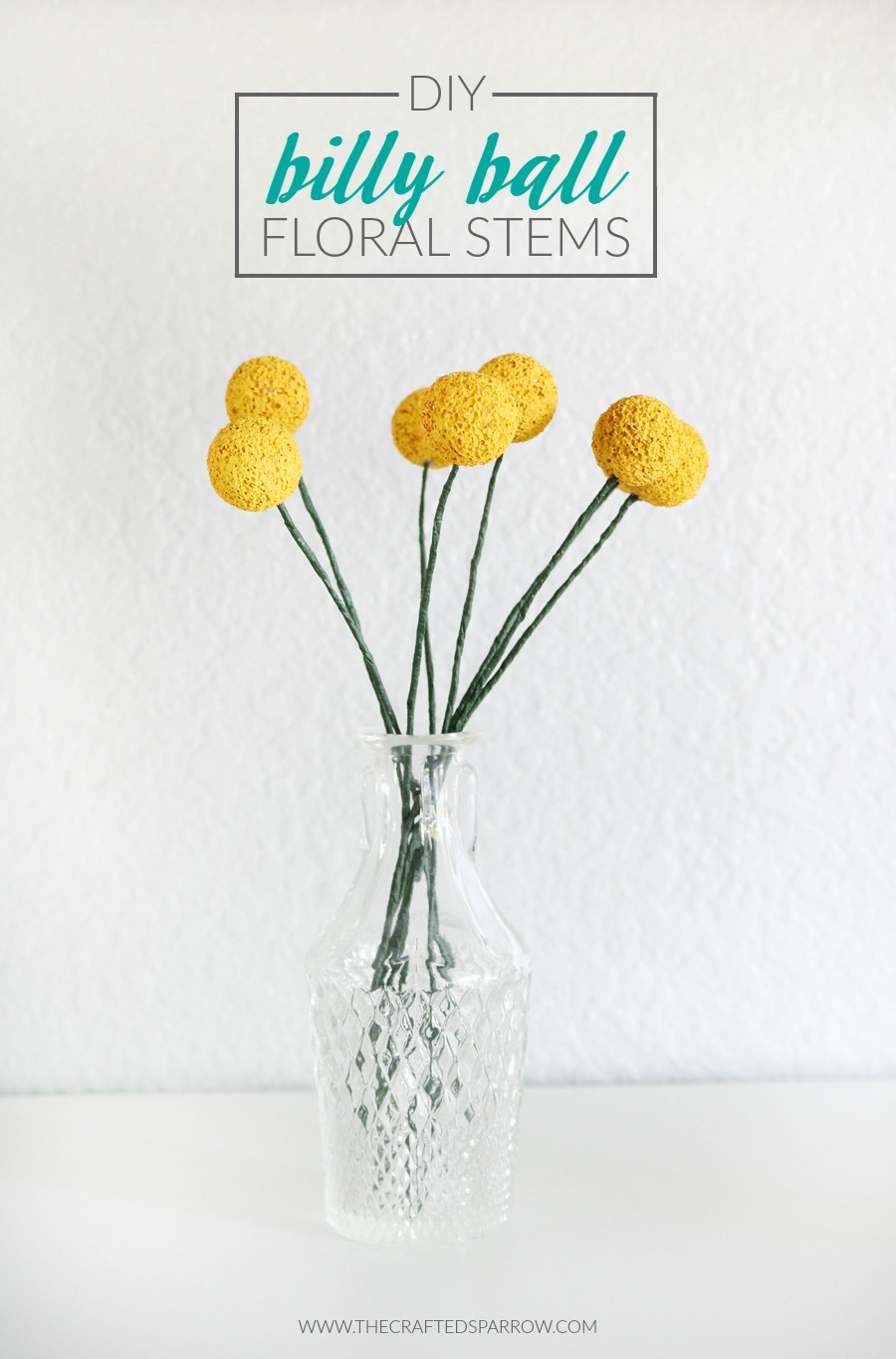 This past year we got a new kitten, while she's all cute and sweet looking she's nothing but pure trouble. One thing that has changed this year having her in our house is the ability to have fresh flowers. Within seconds she can smell them and will fight to eat them! We had a pretty scary experience a couple months ago where she got into some of the flowers my hubby and boys had bought me for my birthday, apparently they were super poisonous to cats. So now fresh flowers are never allowed in the house. So when Make It: Fun Crafts® asked that we come up with a home decor item featuring their foam balls I knew that these DIY Billy Ball Floral Stems would be perfect.
Not only do they brighten up my space but the crazy cat won't be tempted to eat them. Did I mention they are super easy to make too?!
Supplies:
Make It: Fun Crafts 1″ Foam Balls
Floracraft Floral Wire
Floracraft Floral Tape
Wire Cutters
DecoArt Americana Mustard Seed Paint
Foam Brush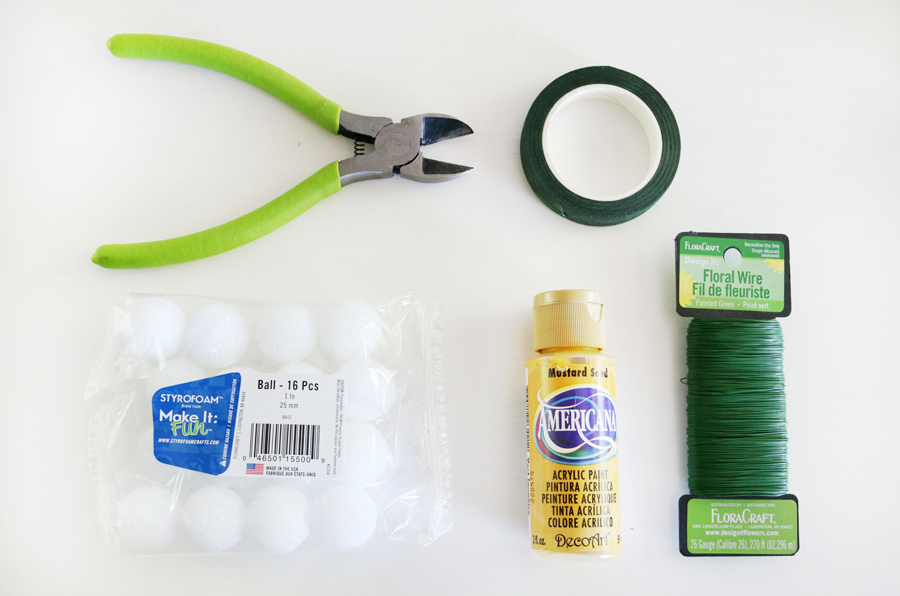 Start by creating your stems. This will get a little sticky but it's so easy to do.
Cut your floral wire to the length you want, then double it to help thicken your stem. Tear off a large piece of floral tape. Before using it on the floral wire give the tape a slight stretch, this will sort of activate the stickiness of the tape. Beginning at one end just start wrapping the tape around the double strand of wire tightly. Twisting it as you go. Once you've made all the stems you can set them aside.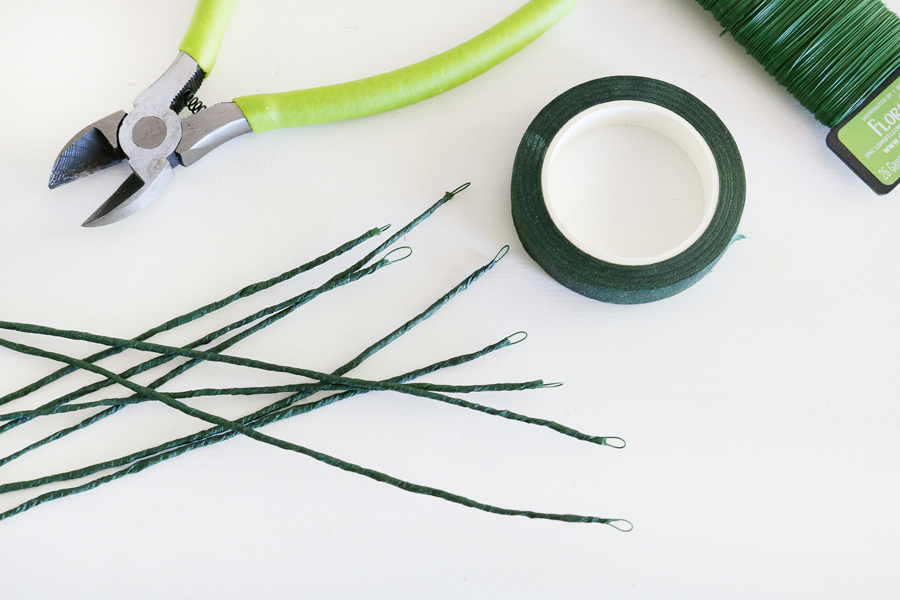 With a foam brush and the bold colored mustard seed paint from DecoArt apply the paint to your 1″ foam balls. I find that it's easier to paint them when I use toothpicks to hold them. You can stick them in a cardboard box or somewhere they can dry.
Using a small dot of the Make It: Fun Crafts Styro Glue insert your wire stem into the foam ball. Let them dry and you're done.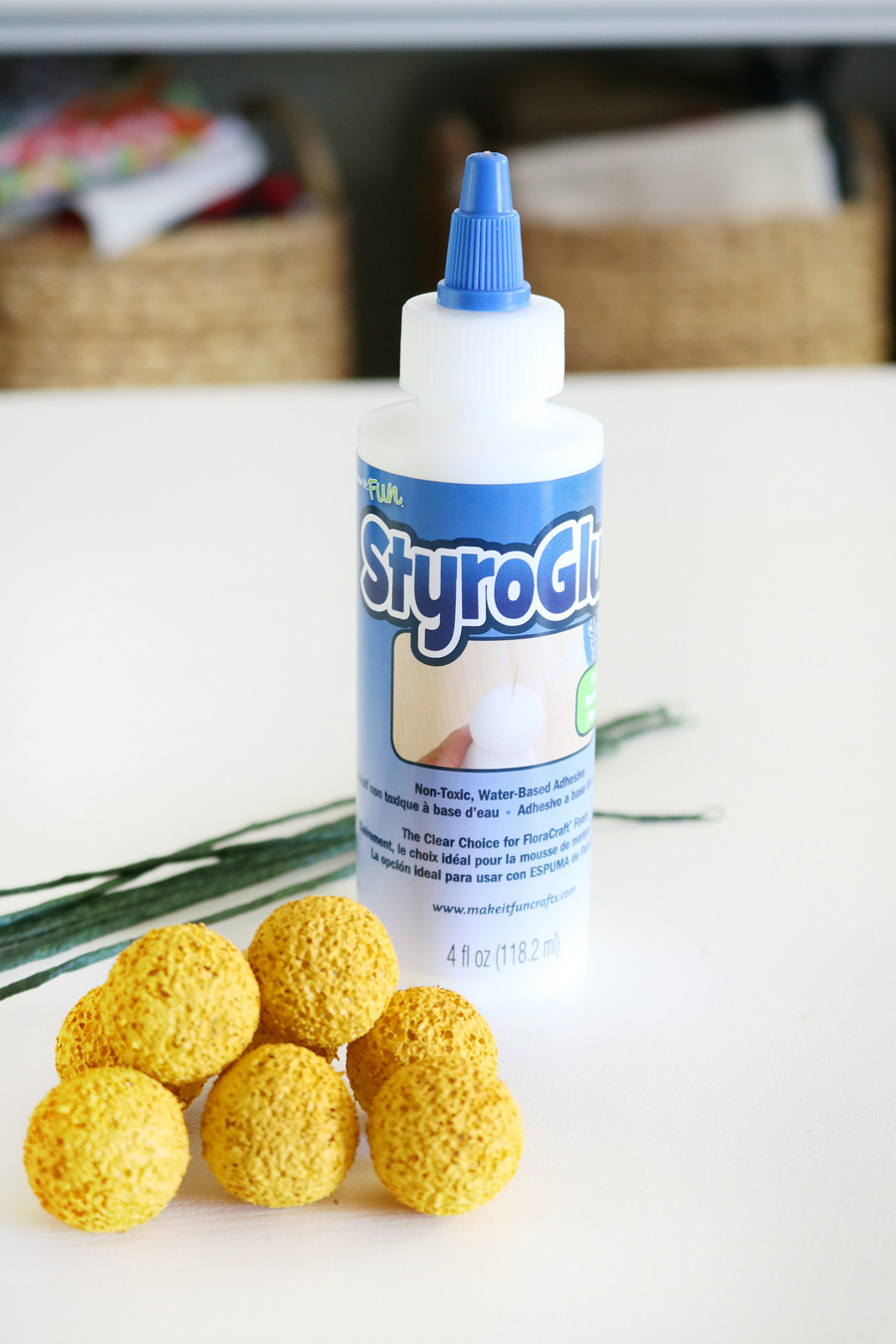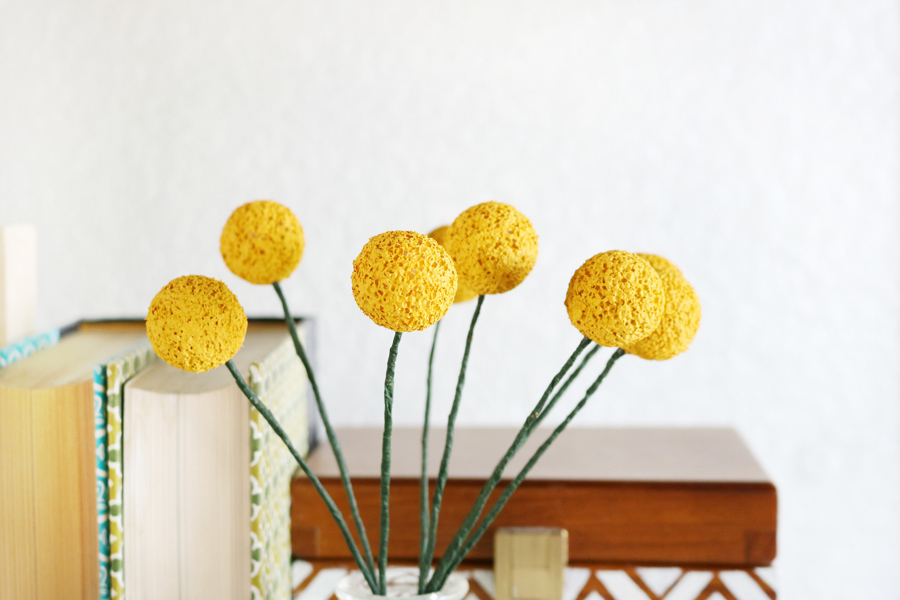 Aren't they cute?! So simple and easy. I love that they are kind of whimsical, they are perfect in my antique glass vase. It's the little pop of color I needed.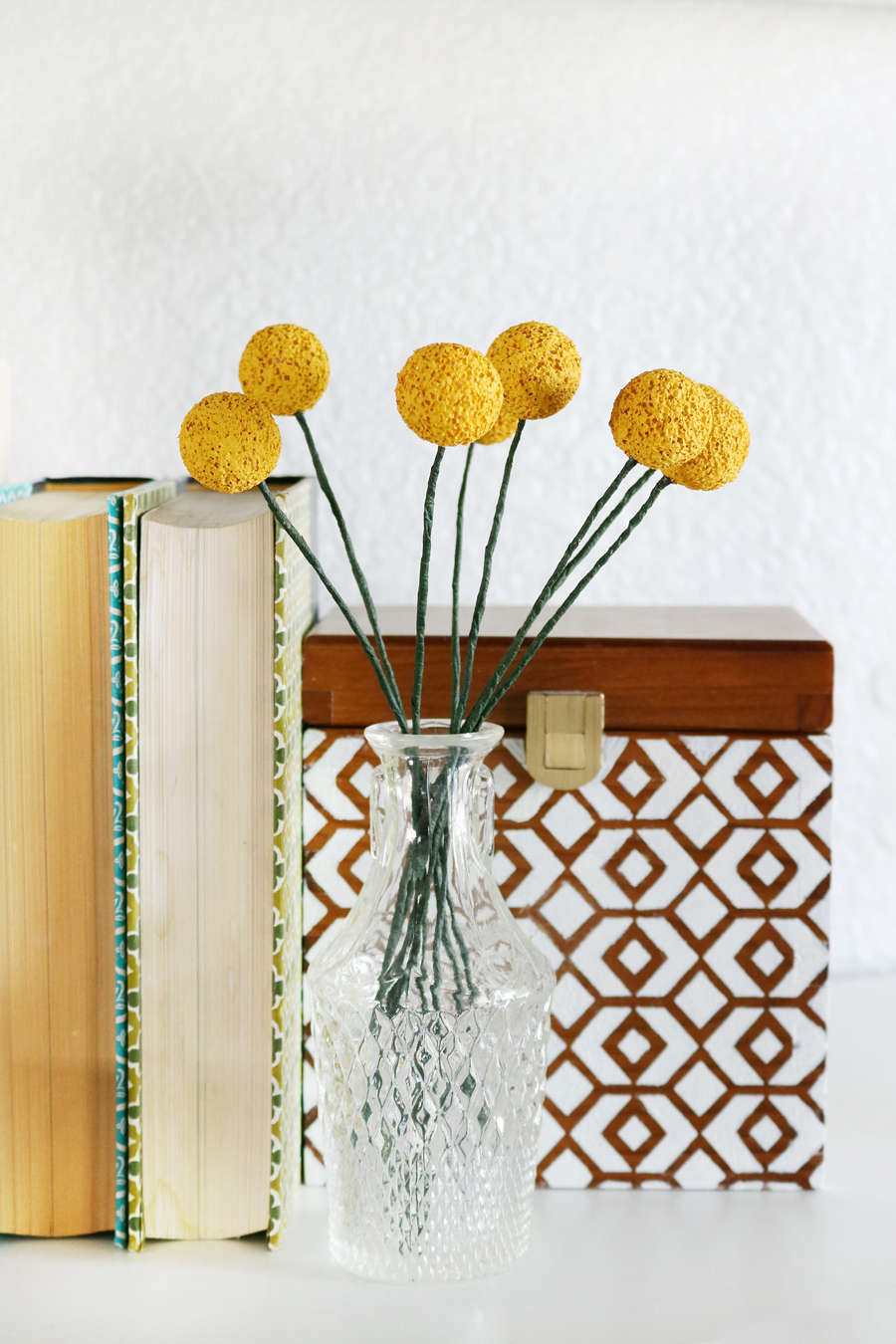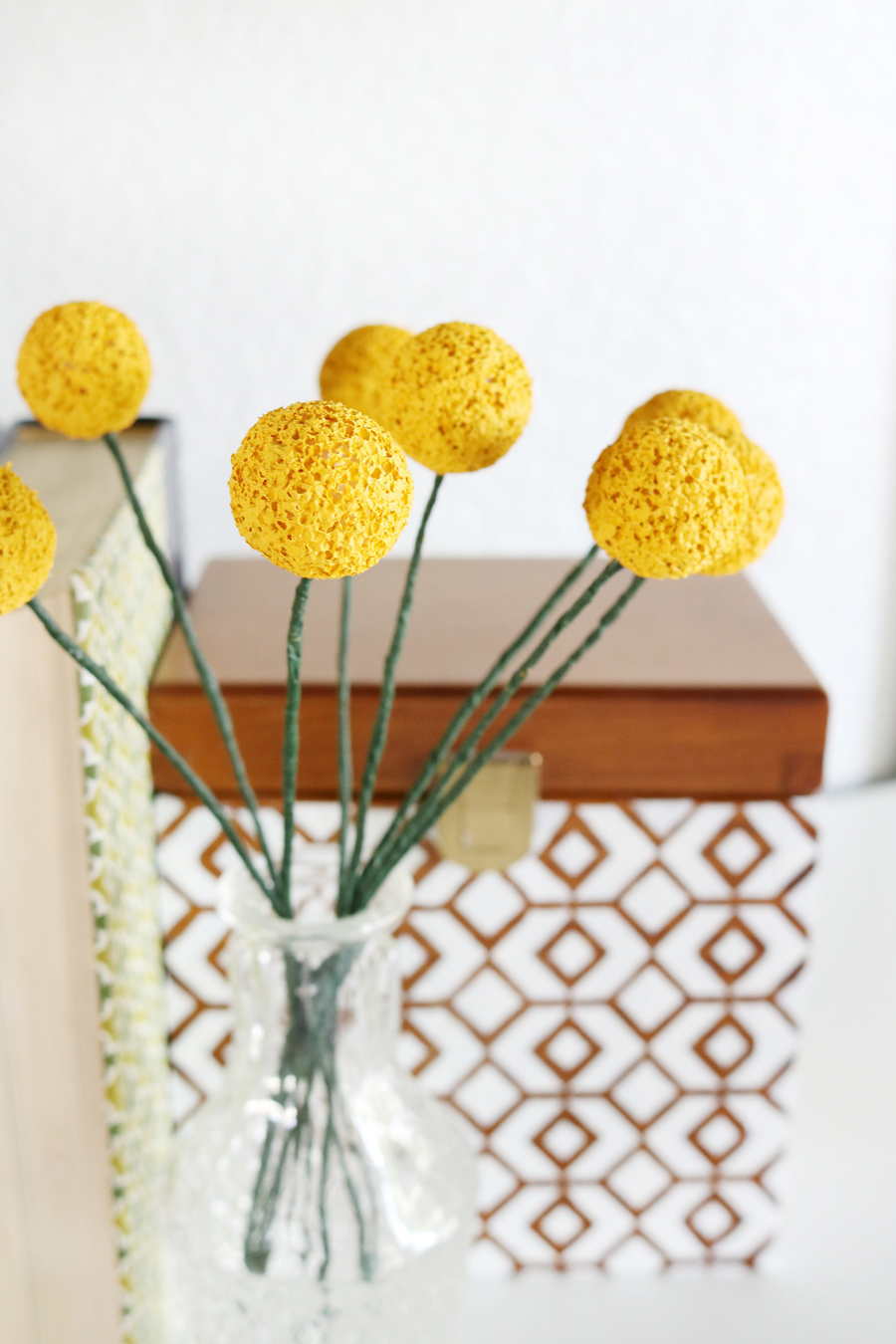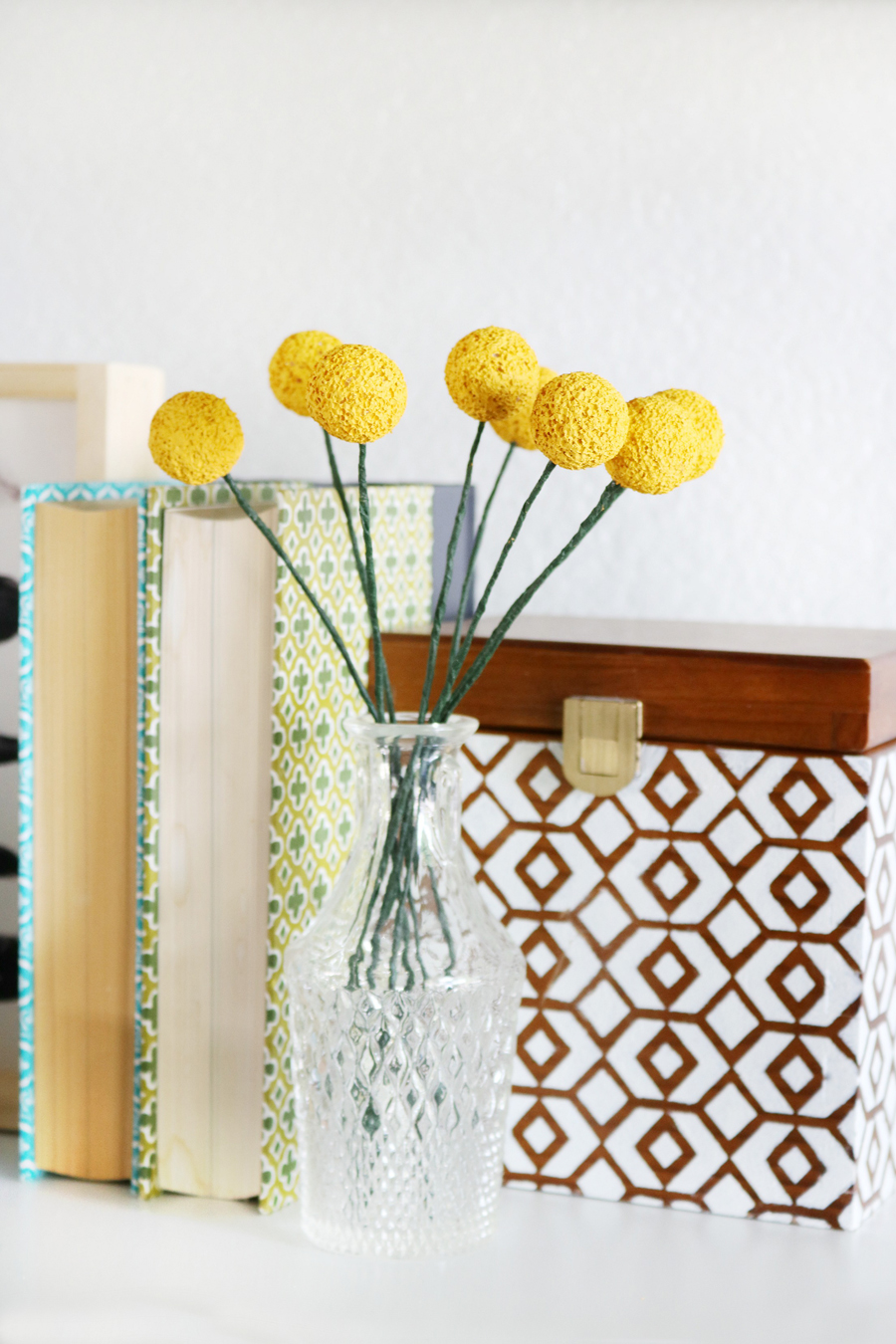 Be sure to check out these other foam projects…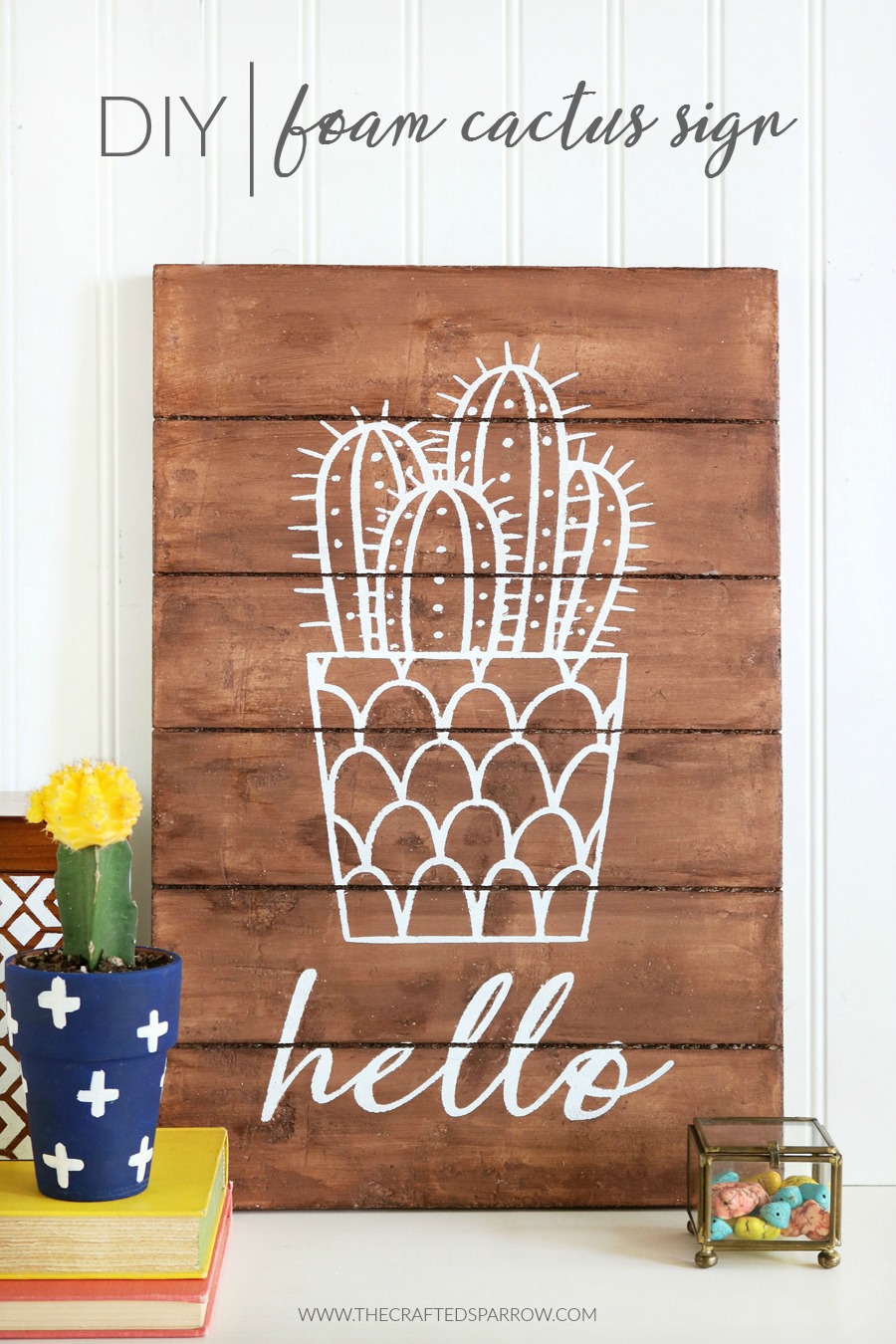 DIY Foam Cactus Sign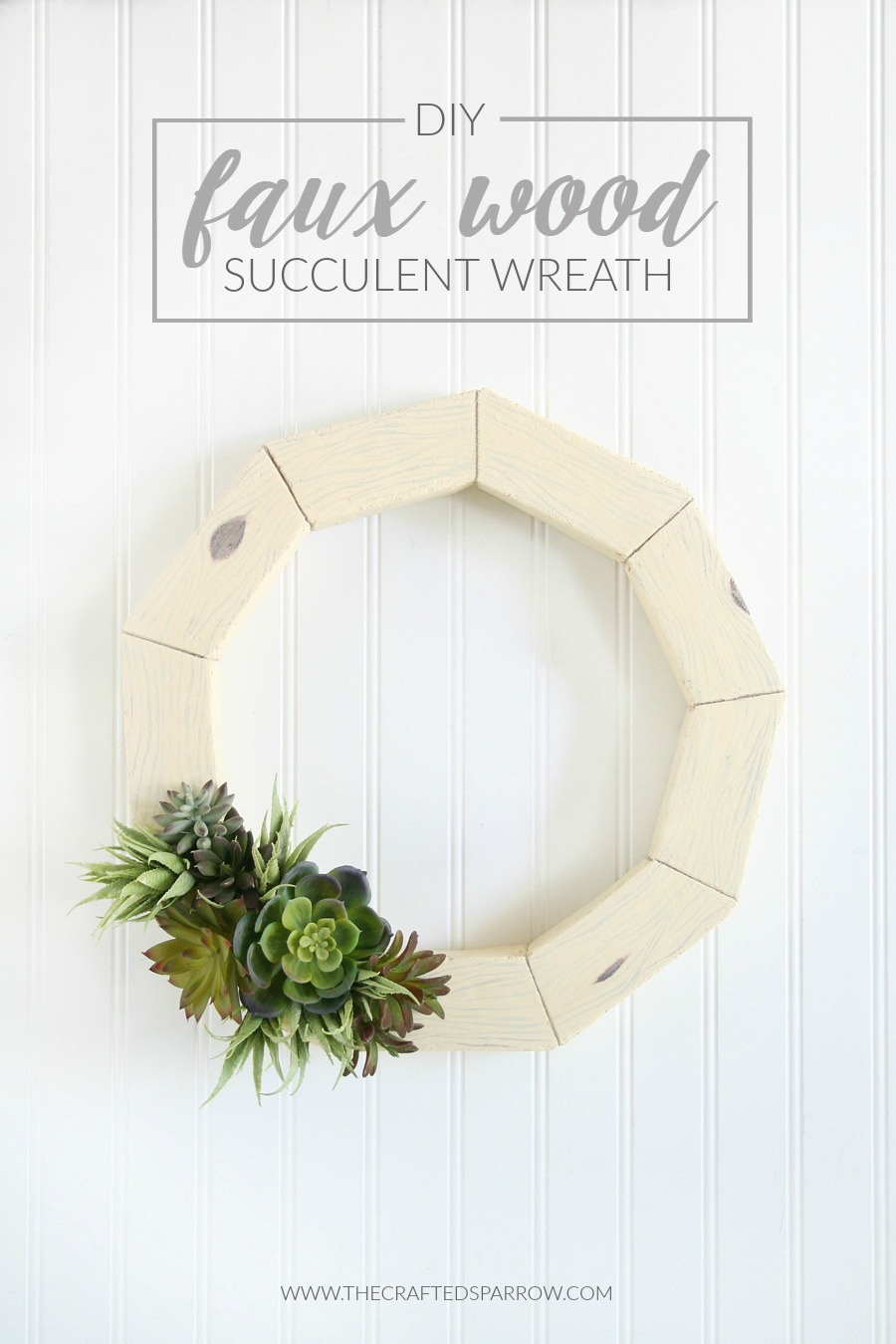 DIY Faux Wood Succulent Wreath
DISCLOSURE | This post is sponsored on behalf of Floracraft® Make It: Fun Crafts®. All opinions and ideas are 100% my own. This post may also contain affiliate links.