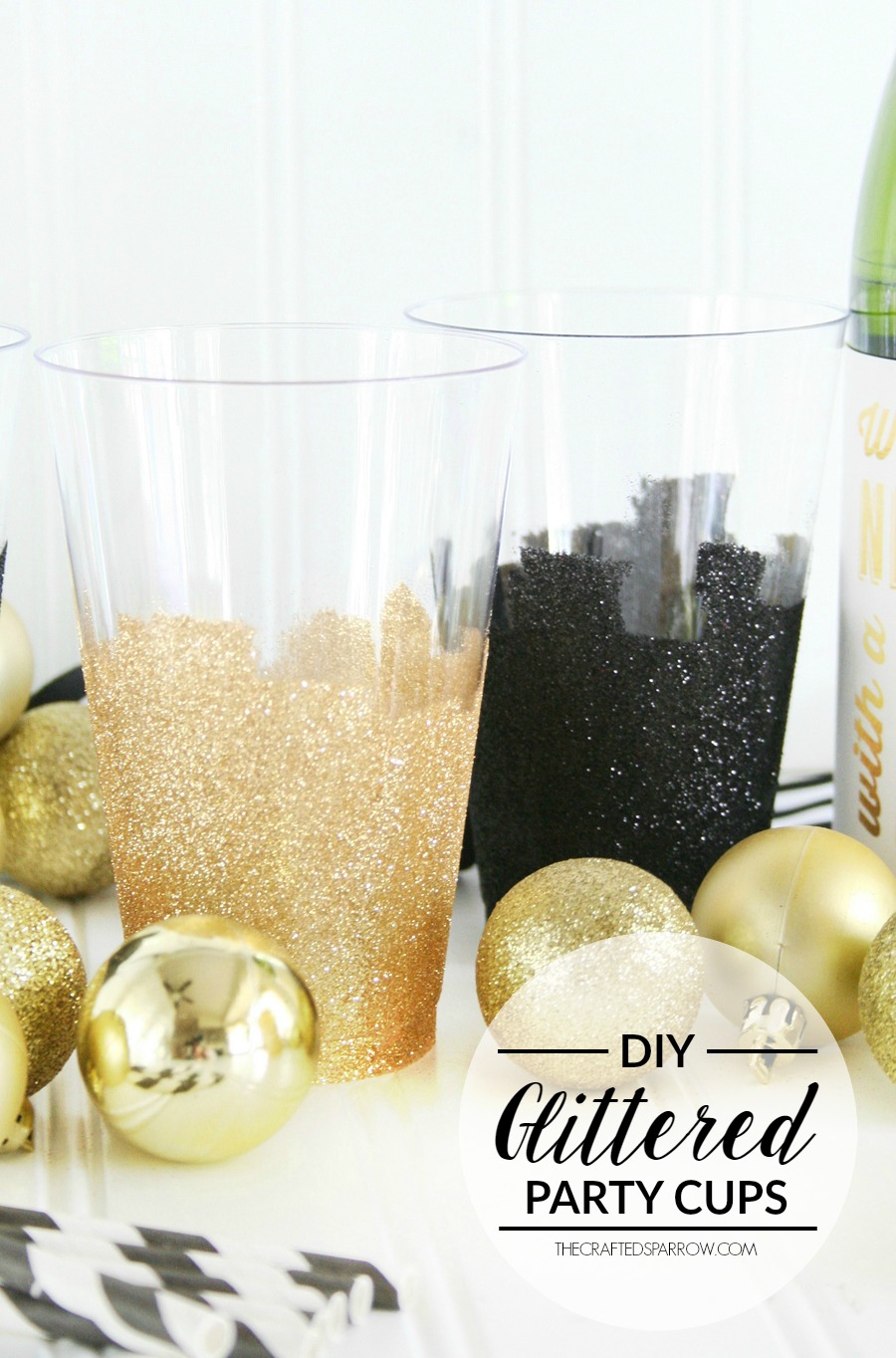 I can not believe Christmas has come and gone already. It's time to start thinking about ringing in the new year and if you're like me then you probably love a quick and easy DIY party idea! It's always fun to decorate and plan a party, but there is always one thing I dread and that's dishes. While I'd love a party with proper glassware and dishes the reality is that I'm too tired after to clean it up. So I tend to lean towards disposable options which aren't always the most festive or prettiest options. I thought I'd take some ordinary disposable cups and transform them into these fun DIY Glittered New Year's Eve Disposable Party Cups with just a couple supplies.
Supplies:
Plastic party cups
Americana DecouPage
Foam brush
Glitter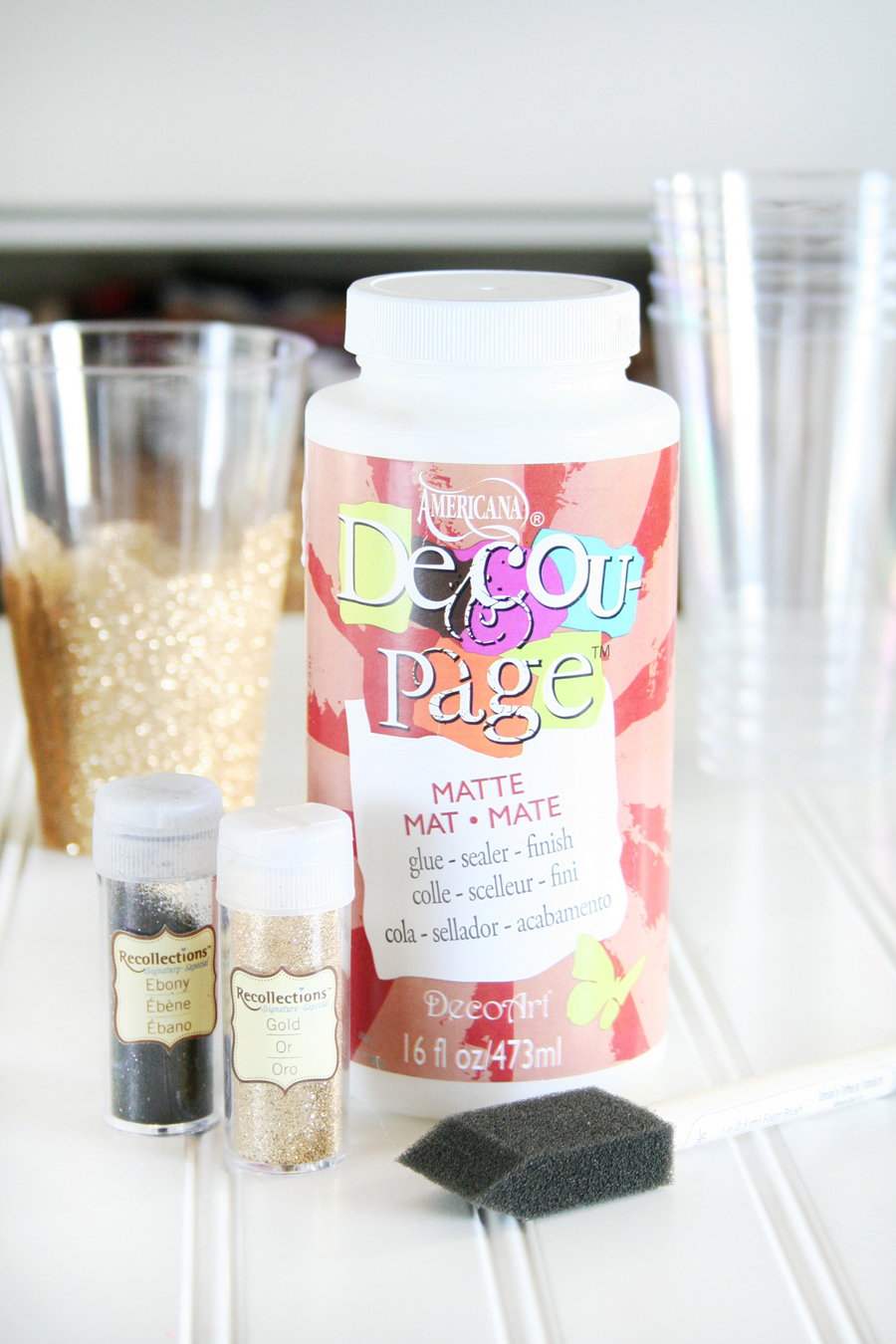 While you can make these glittered cups for any occasion, there's just something about New Year's Eve and a little glitz that go hand in hand. I chose gold and black glitter for my cups, I love this color combo for New Year's Eve festivities.
First, you're going to start by painting the bottom of your plastic party cup with a foam brush and the DecouPage. I wanted the glitter to be a little more abstract and not so perfect so I just painted the DecouPage on in varying brush strokes, if you want clean lines you can use some painters tape or washi tape to create a clean line. You can also use a round foam pouncer brush to create polka dots. Just remember not to go any higher on your cup than the halfway mark, you don't want it where someone's mouth would touch.
Work in sections so the DecouPage doesn't dry before you get the glitter on. I did one-half of my cup, then the other half and let it dry completely.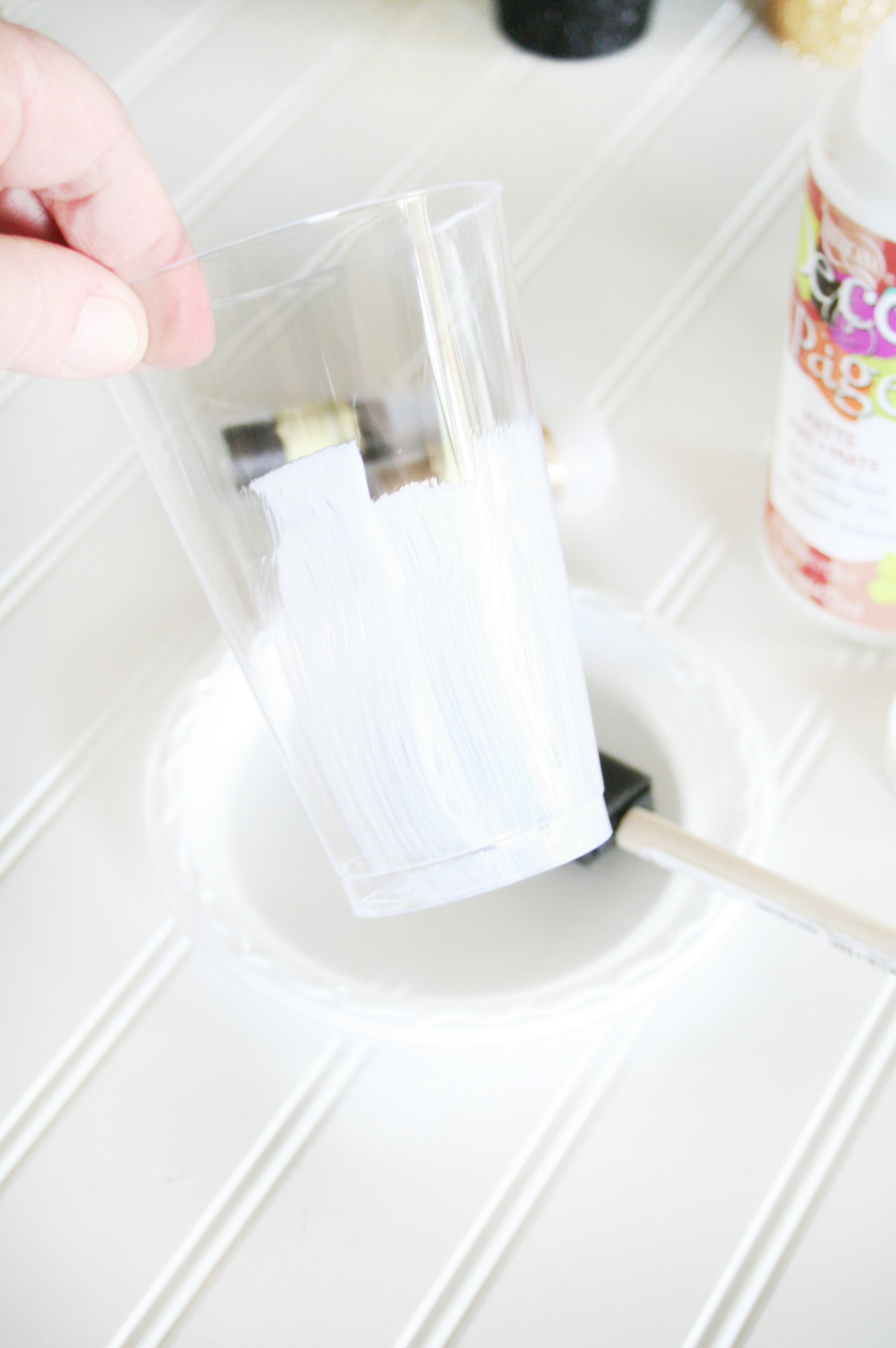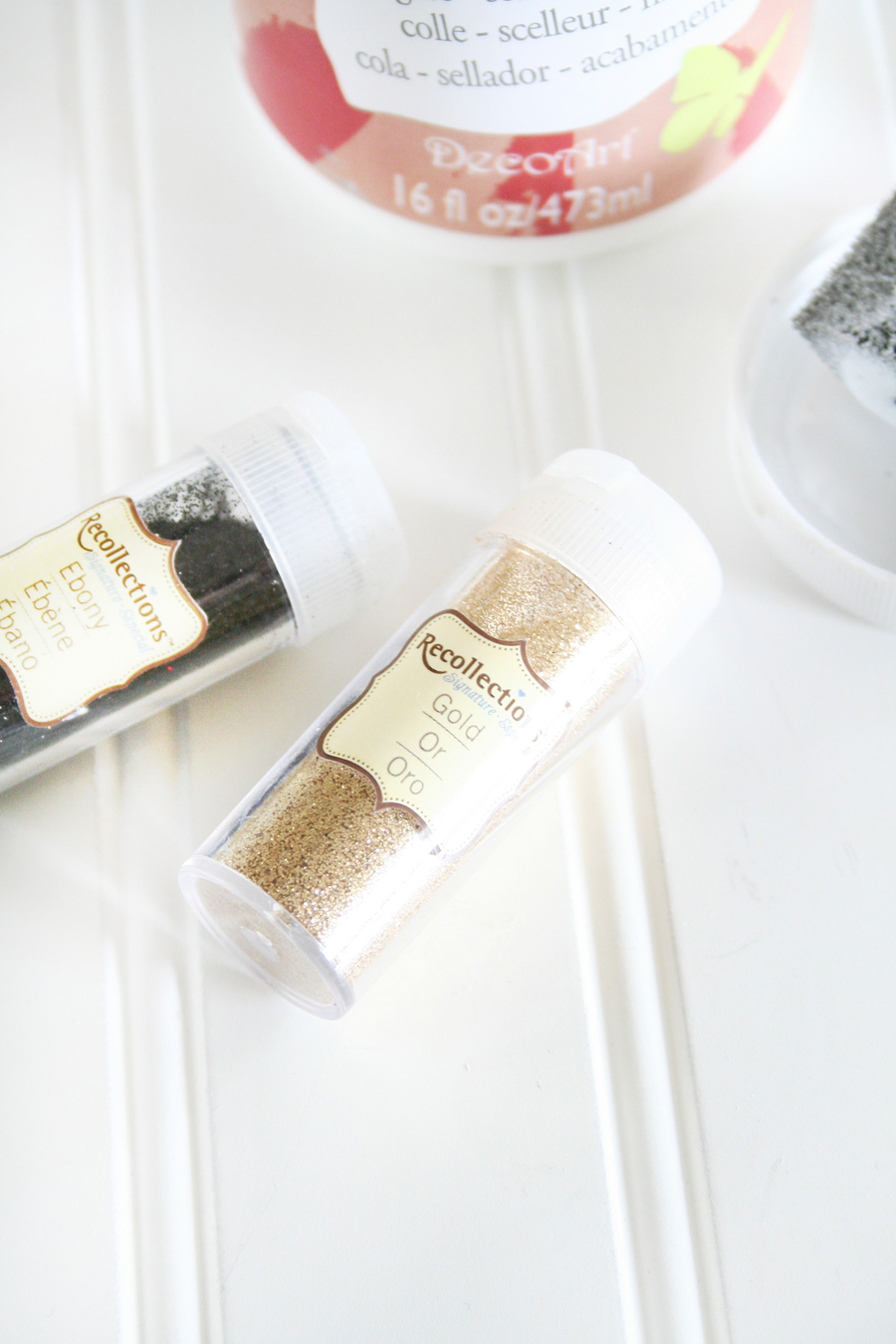 Once you have your DecouPage on just sprinkle the glitter over the wet glue, then tap off any excess glitter.
Tip: I always pour or sprinkle glitter over a paper plate or piece of paper so I can easily put the excess glitter back into the container. To clean up any spilled glitter easily use a lint roller, it's my favorite little trick.
When the DecouPage and glitter are dry you can give it another quick coat of the DecouPage to seal the glitter so it doesn't get all over your guests. Let the cups sit to dry.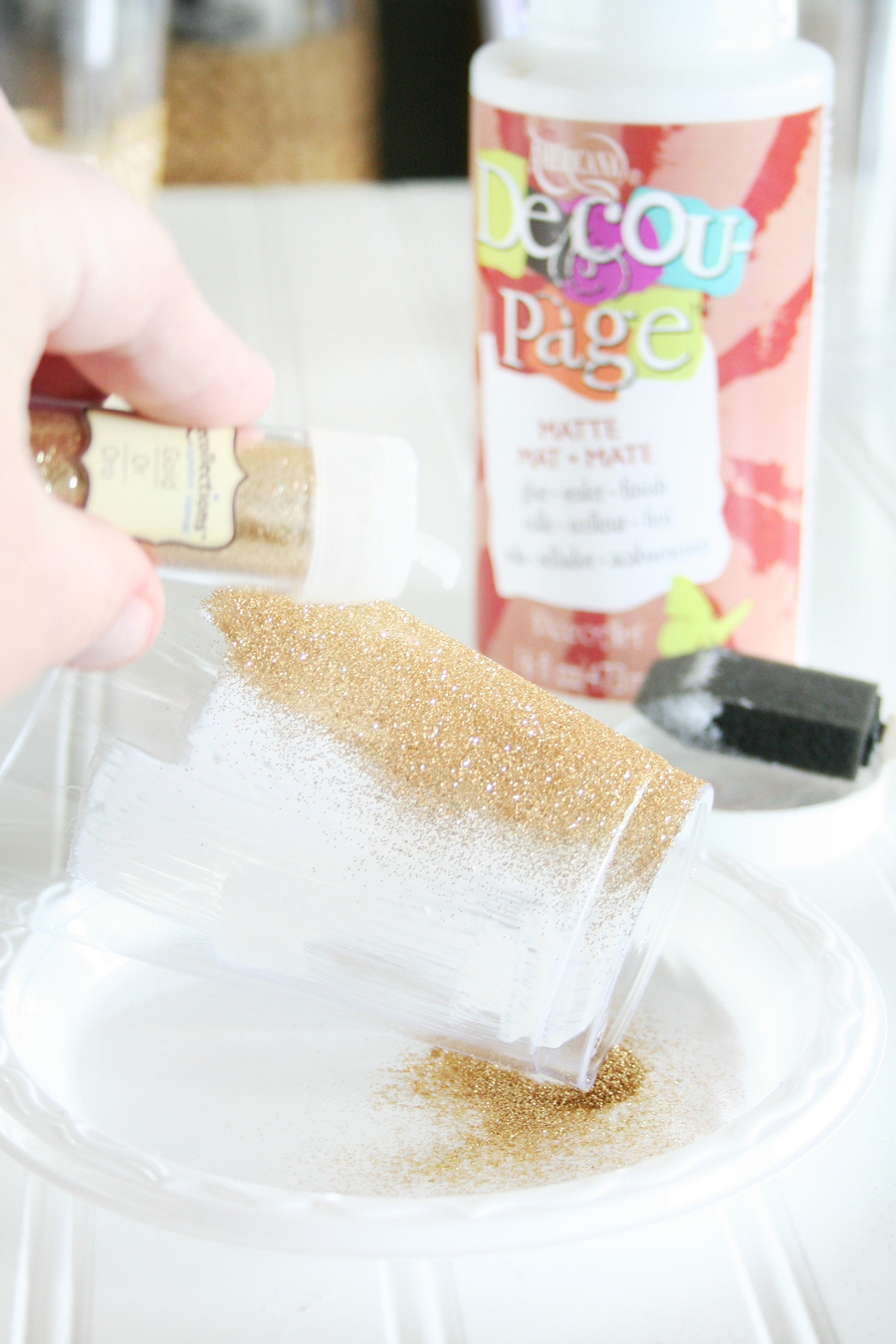 Once they are done and dry you can set them aside for your party until you're ready to use them. Aren't they so cute? They will bring just the right amount of sparkle.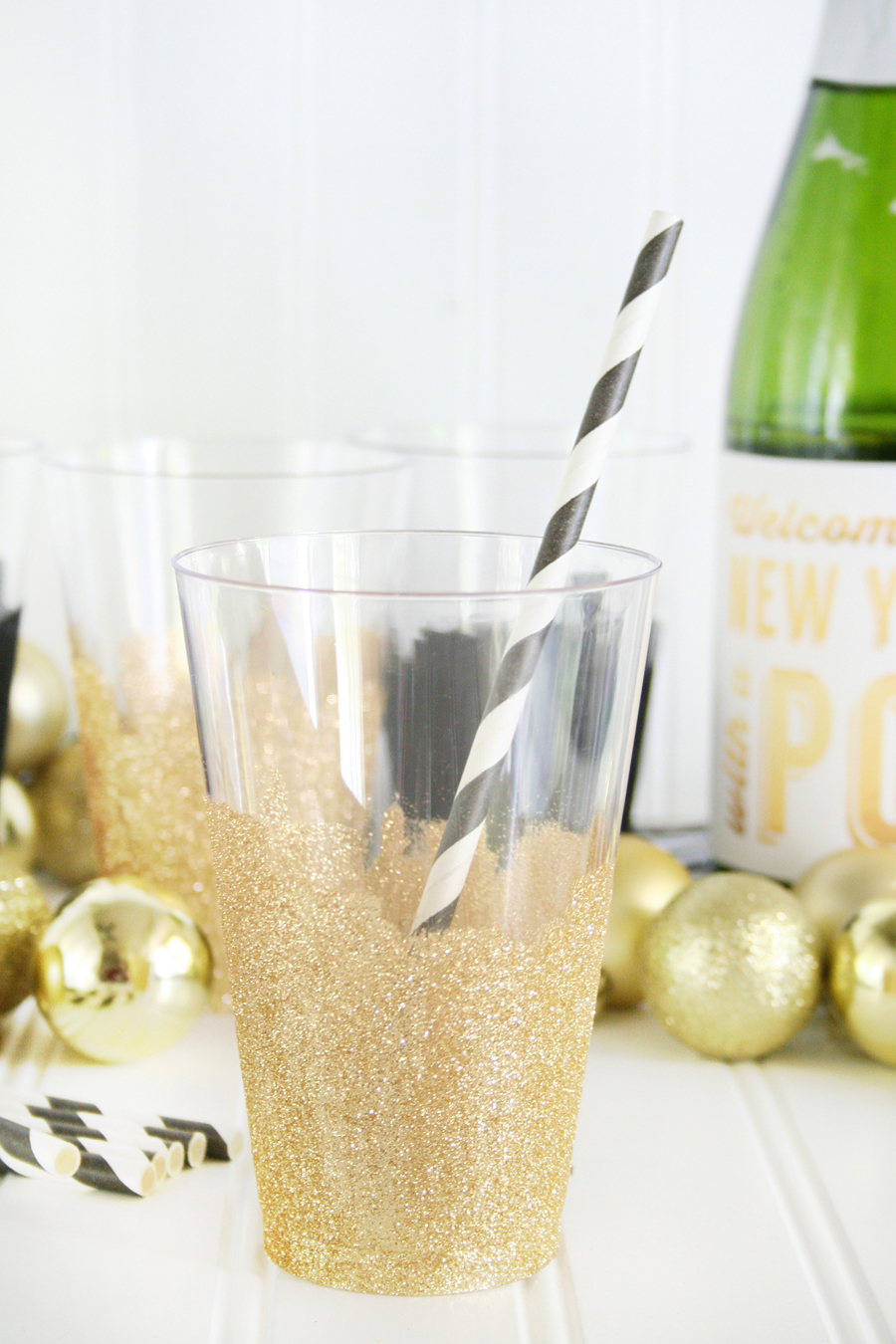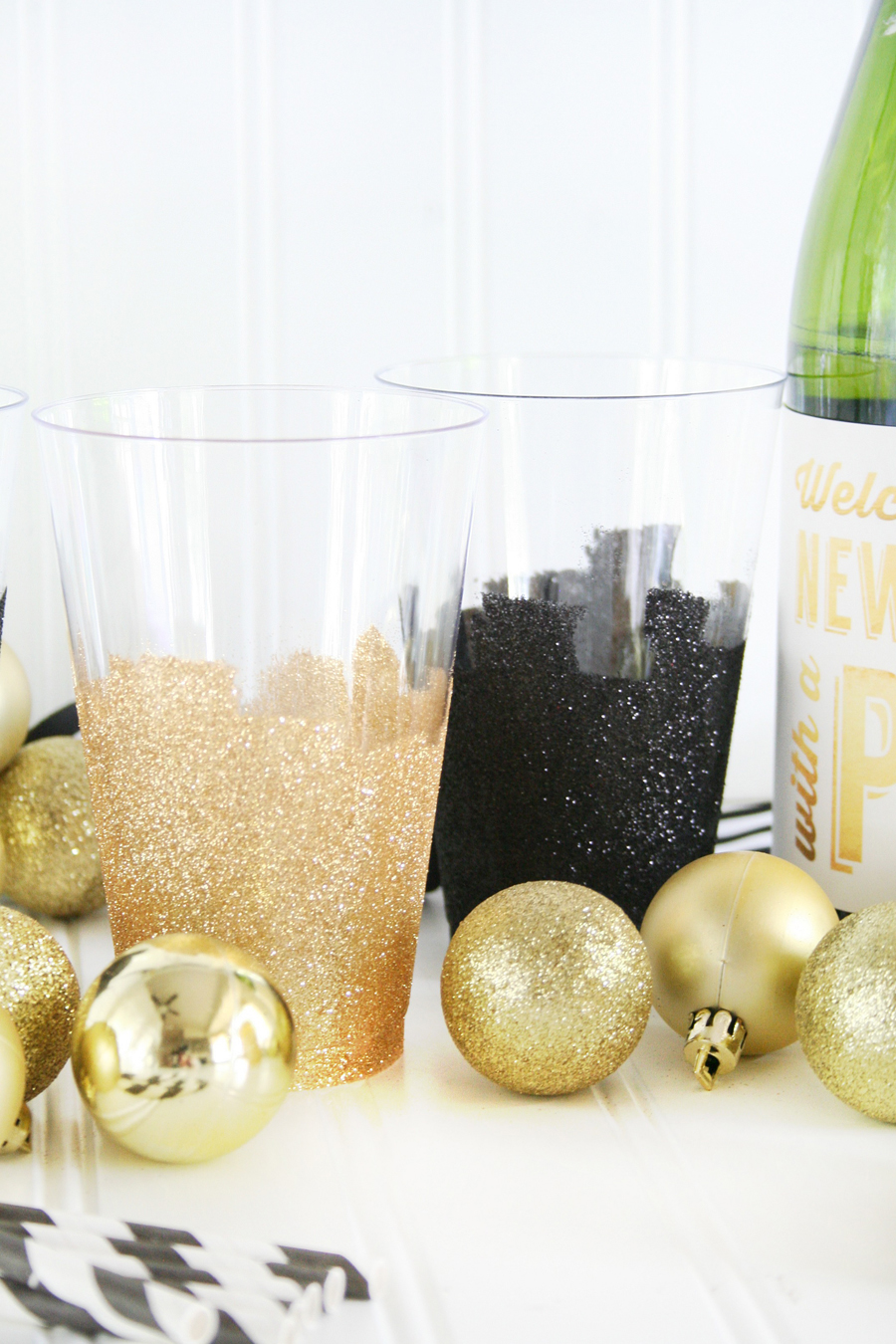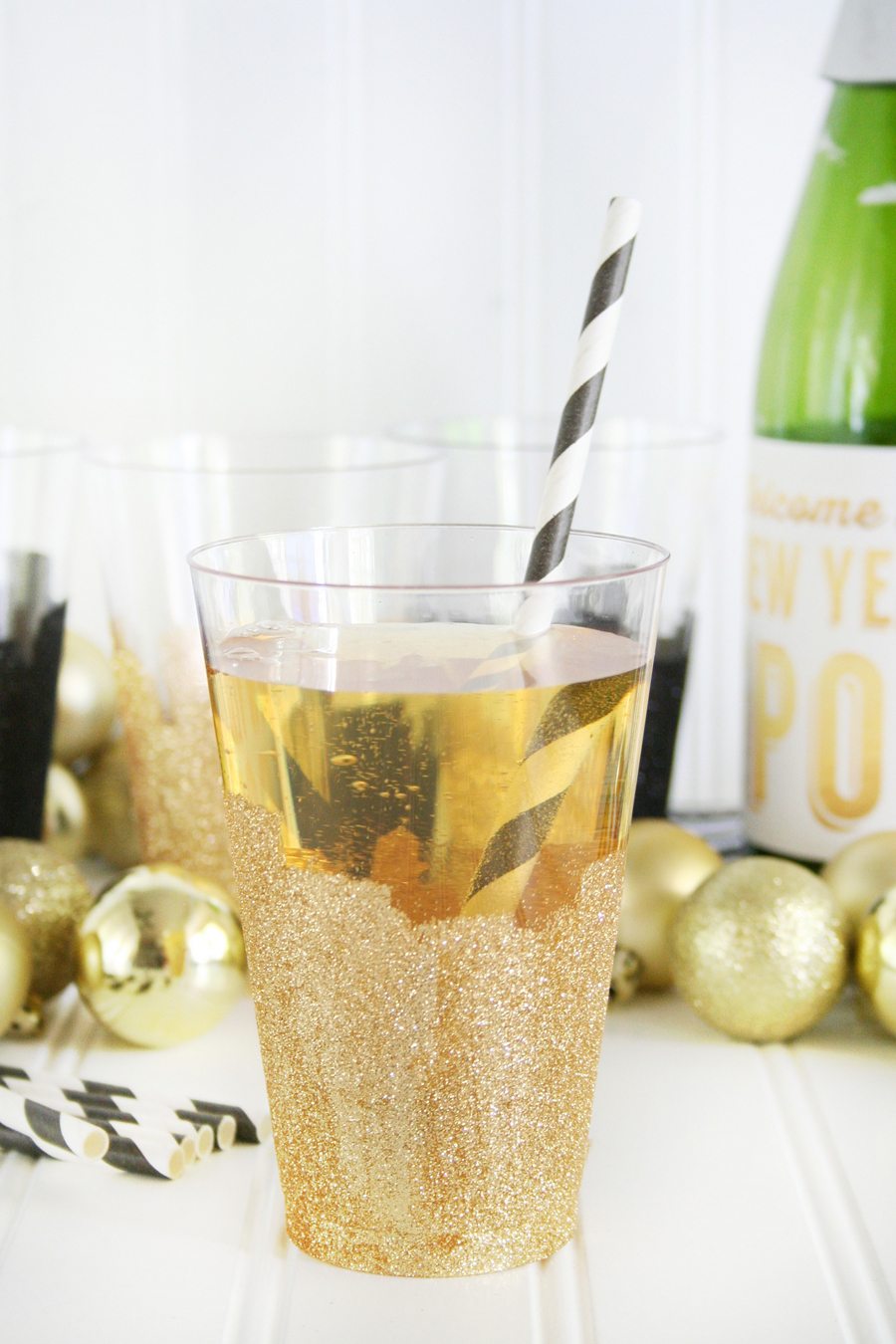 Be sure to check out these other great New Year's Eve ideas…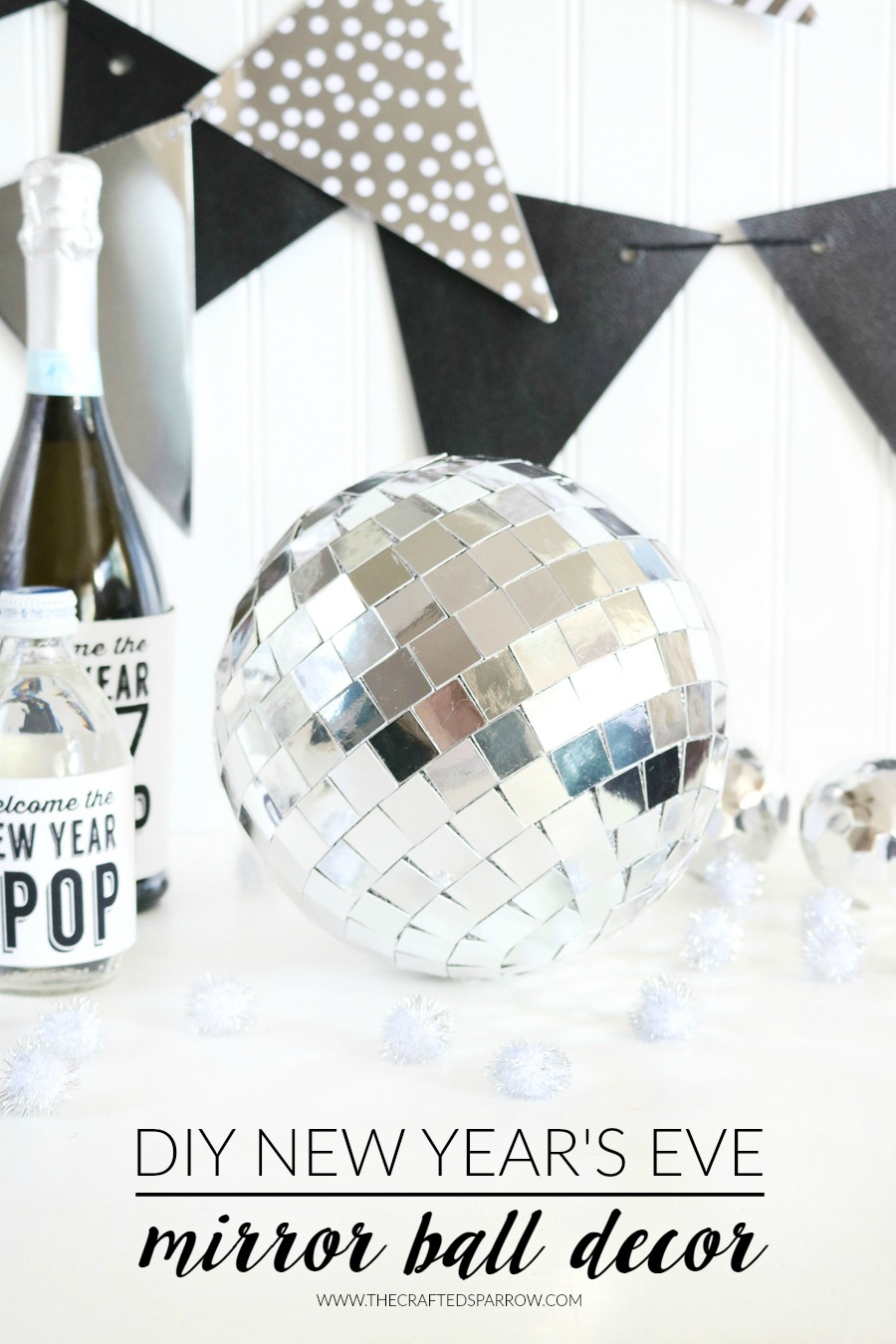 DIY New Year's Eve Mirror Ball Decor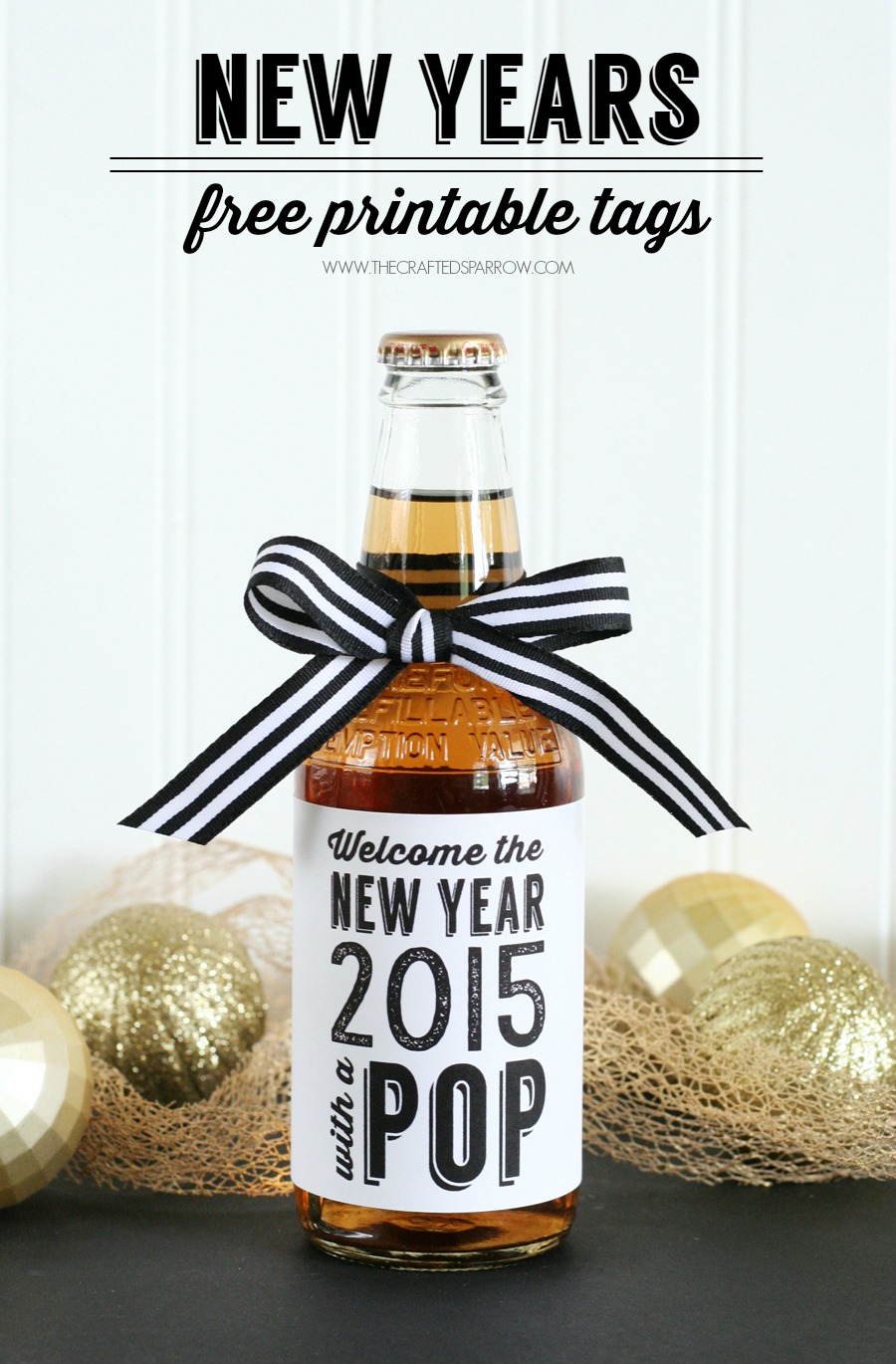 New Year's Free Printable Tags (current year available)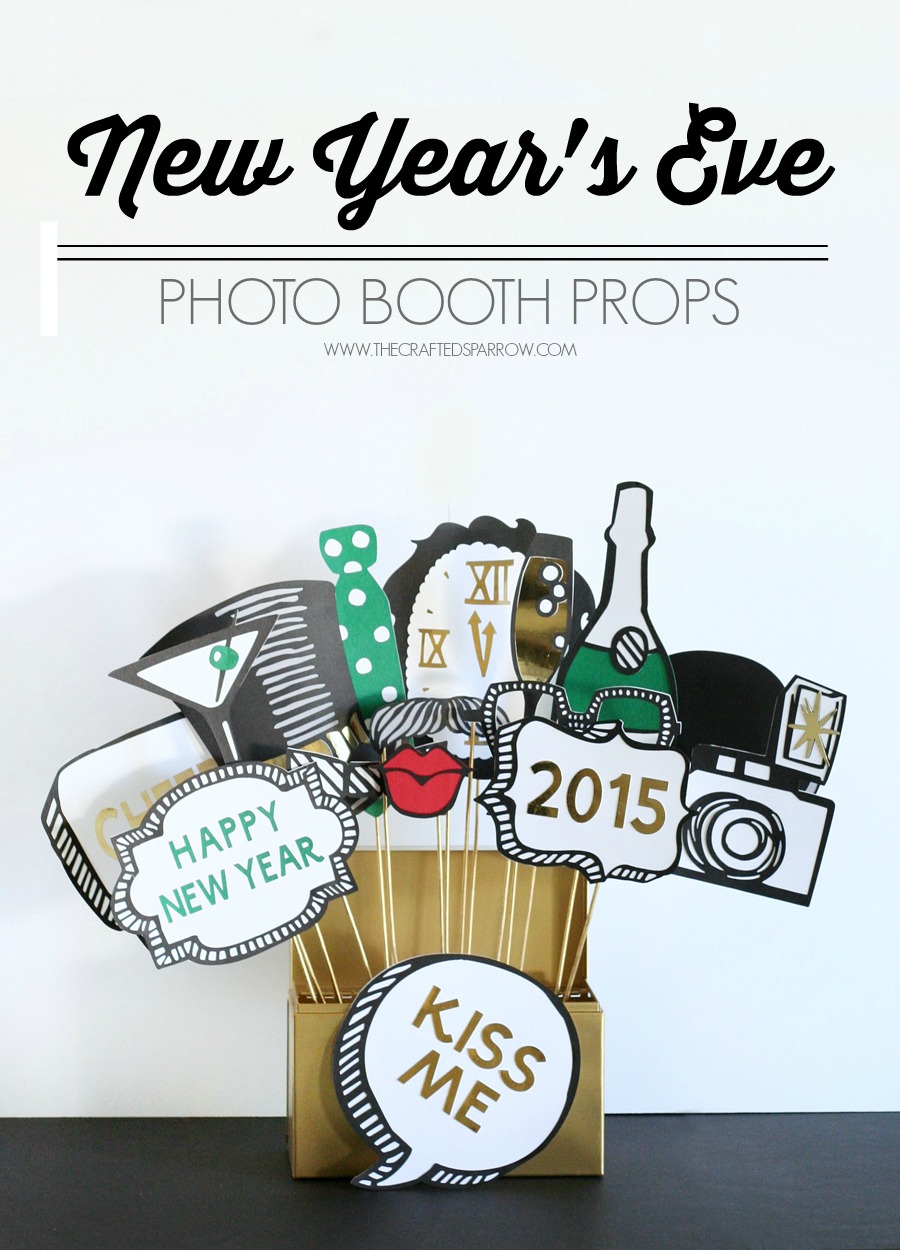 New Year's Eve Photo Booth Props

20 New Year's Eve DIY Decor Ideas