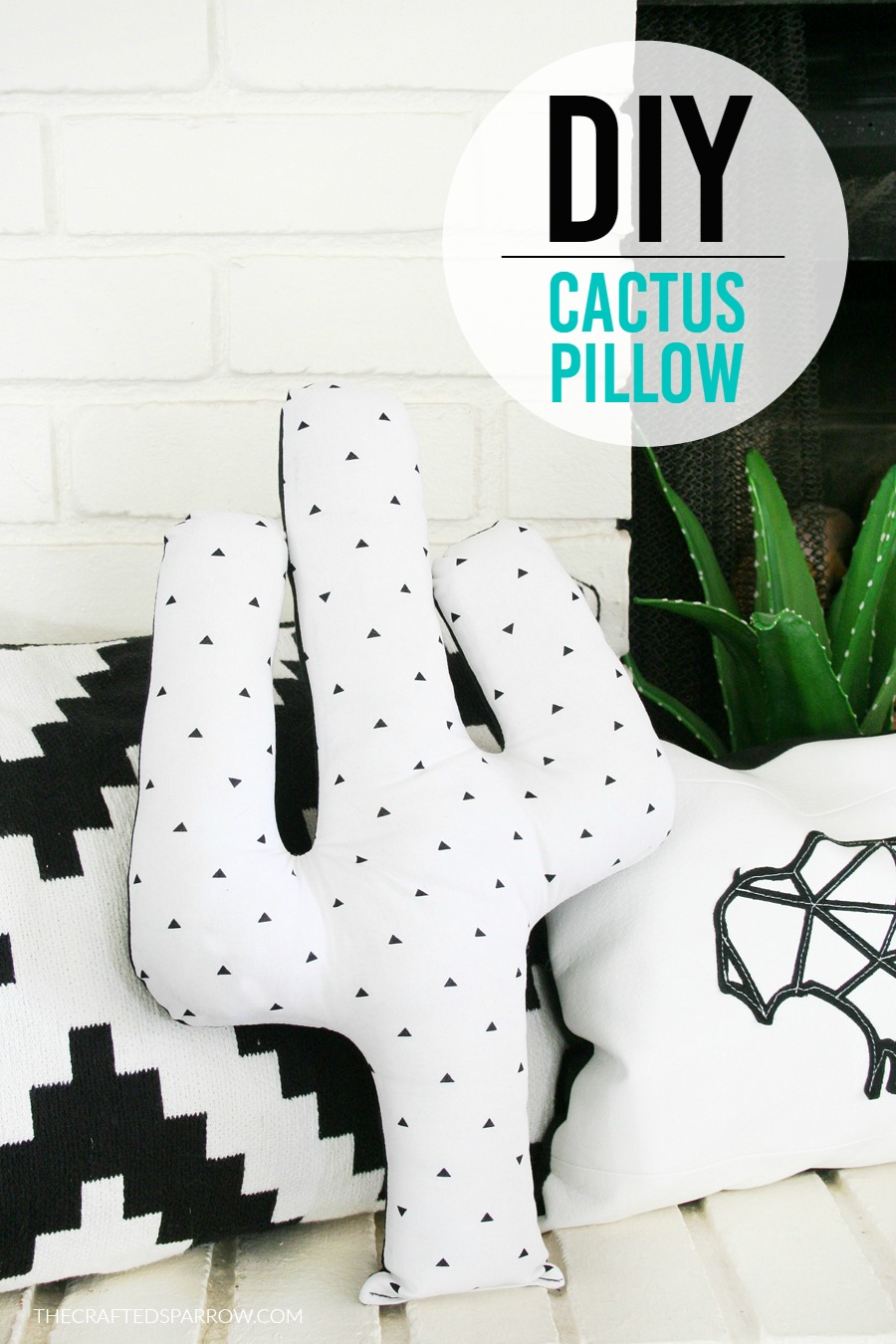 I'm so in love with all things cactus, succulents, and black & white! If you are a regular reader then you already knew that! I'm currently trying to finish up my office / craft room refresh and I wanted a super fun pillow to have an as accent in the room. This DIY Cactus Pillow has been on my to-do list for over a year and I'm so glad I can finally check it off.
Supplies:
1/2 – 1 Yard Fabric (depending on the size of your pillow)
Sewing machine
Coordinating thread
Fabric scissors
Batting
Sewing pins
I chose to use two different types of fabrics for my pillow (you will need about 1/2 yard of each fabric), I wanted one of the sides to have a print and the other to be solid black. I used leftover duck cloth curtains for the black fabric, and the white and black triangle fabric was from Hobby Lobby.
Chose whatever color combo you want for your cactus pillow, I love the idea of a solid on one side and a pattern on the other. For best results you can use felt, cotton prints, or duck cloth.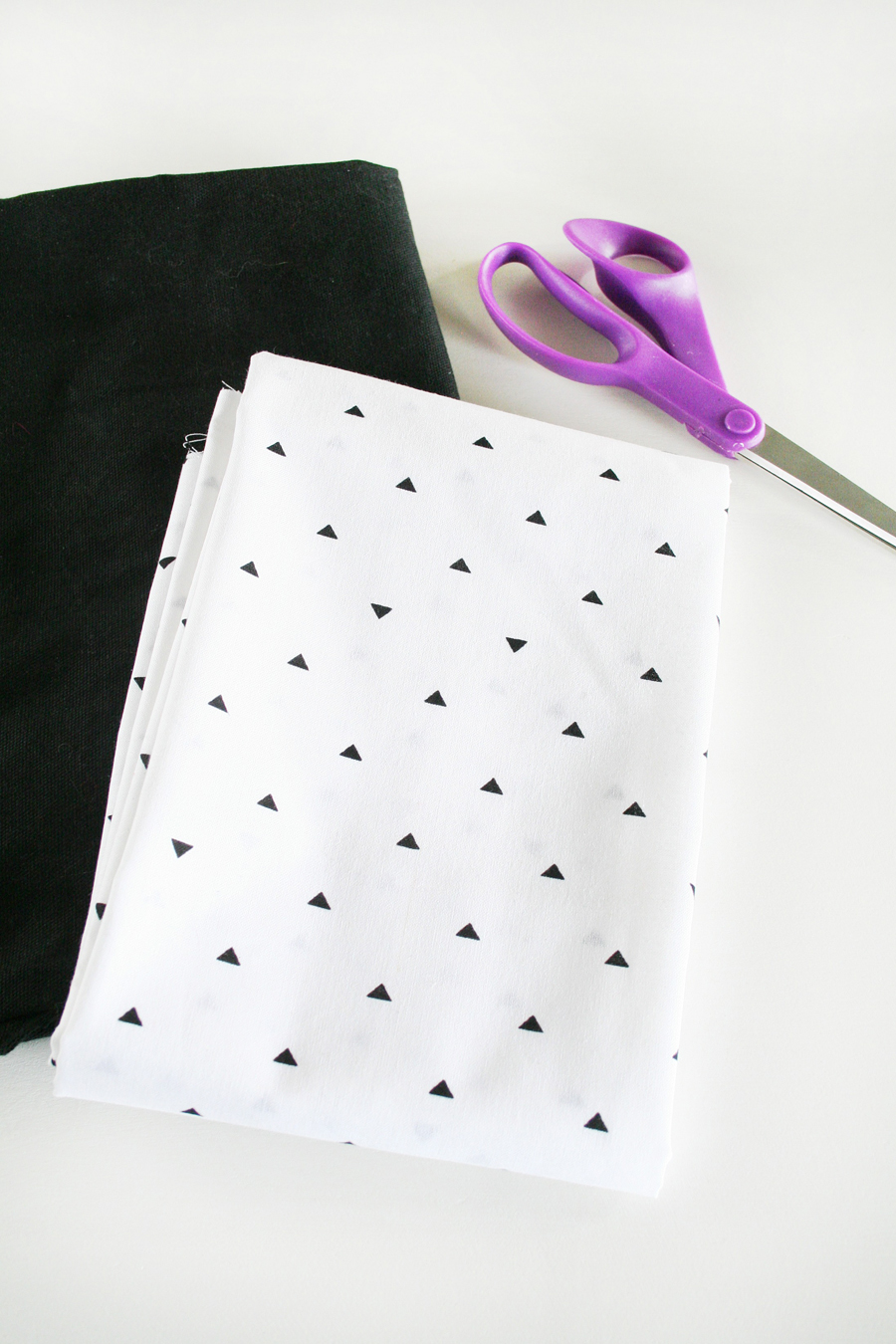 Most people would probably suggest using a template when cutting your cactus out, while that is a great idea – I didn't do that. I tend to be a rule breaker when it comes to sewing. I used a colored pencil and freehanded my cactus design onto the first fabric, cut it out and then traced that piece on to the other piece of fabric and cut that piece out.
The only thing I suggest is that you need to be sure and make your cactus arms wide enough so they don't look too skinny when it's stuffed. Mine were approximately 4.5″ wide. Even 5″ would be the perfect size for a nice size pillow. My pillow is 18″ tall for reference.
If you choose to make a template for the cactus you can print one on the computer, draw one onto a piece of poster board, or butcher paper then trace onto your fabric.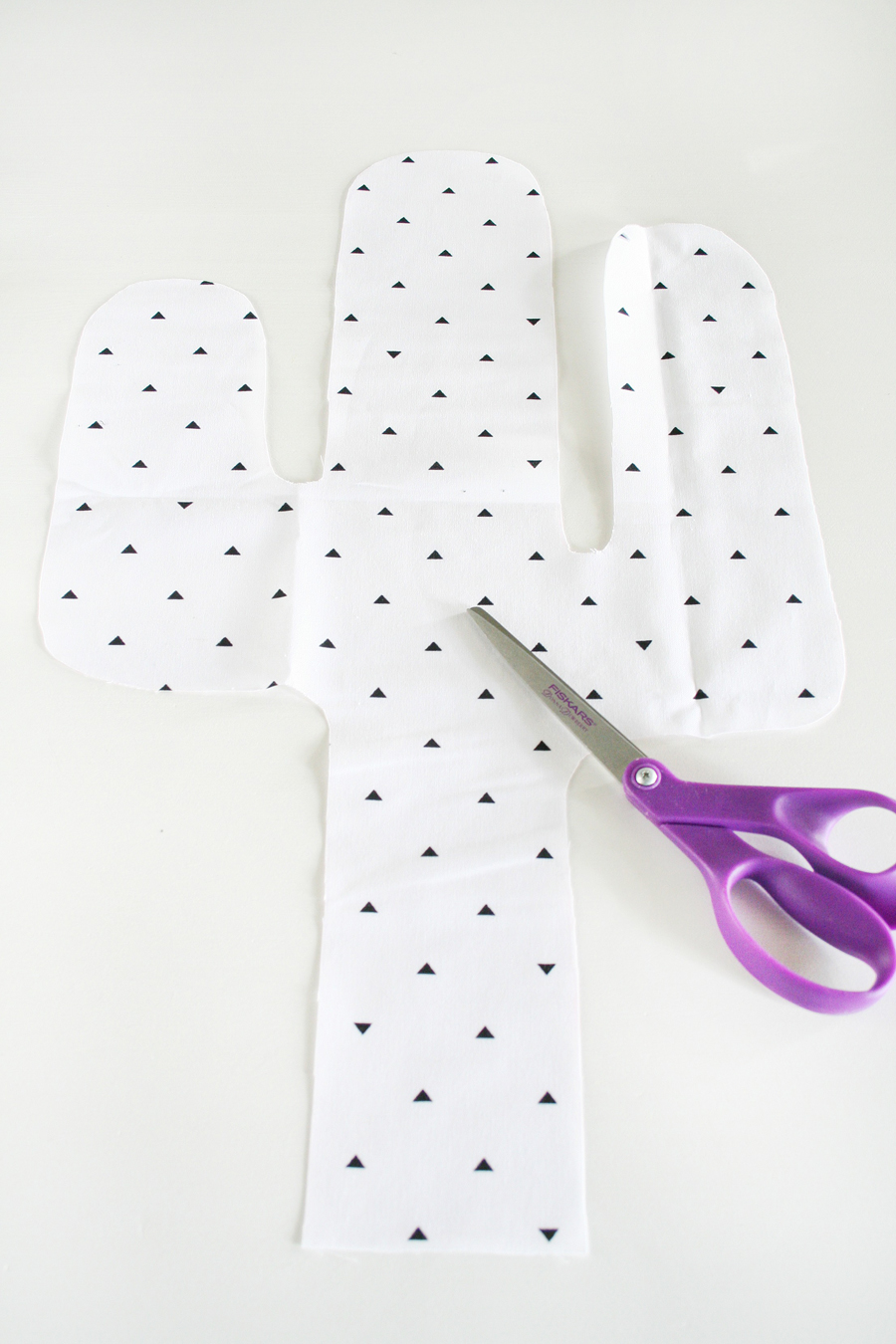 Once you've got your two sides cut you will need to place them right side together.
Pin your fabric together. Sew around the edges, leaving a 1/2″ seam allowance along the edges. You will leave the bottom of the pillow open for stuffing.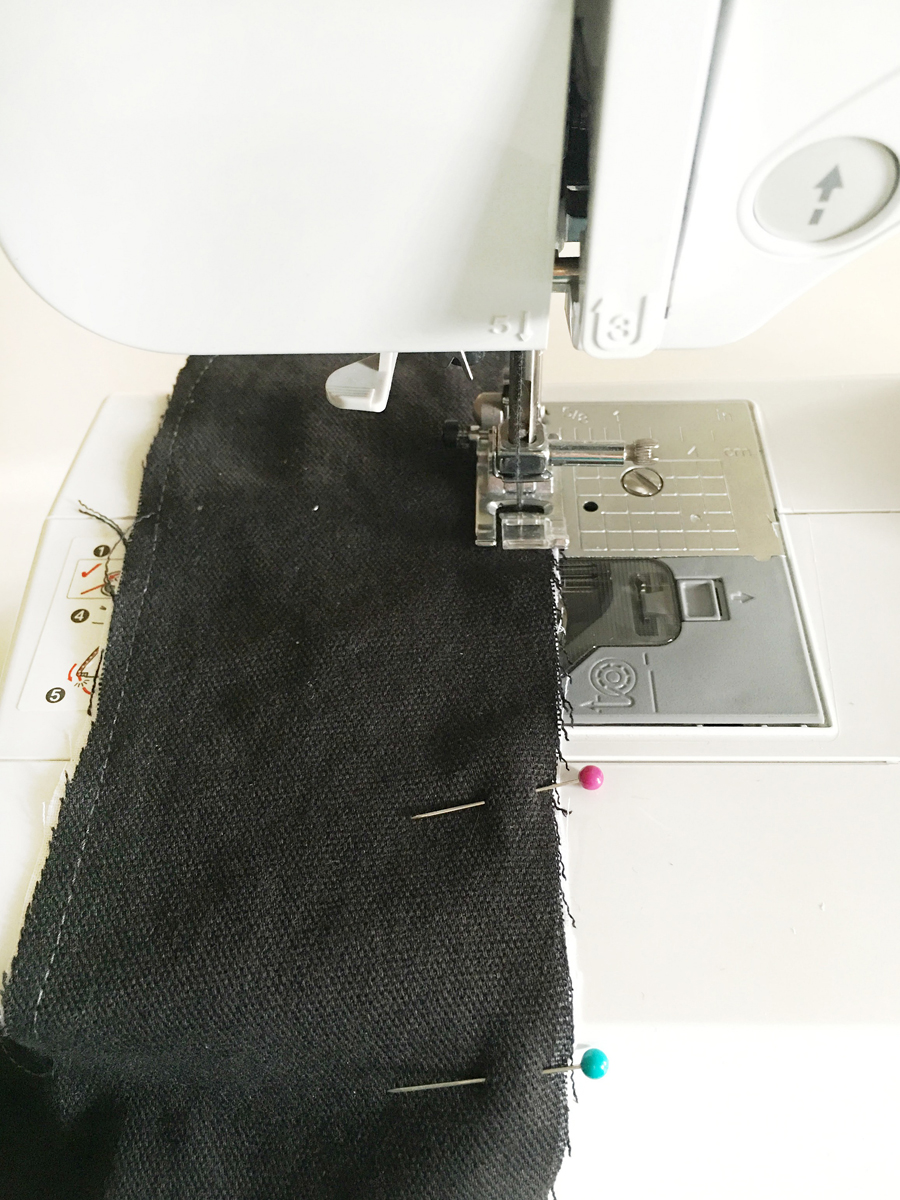 Turn your pillow right side out, be sure to use a chopstick or your fingers to get the fabric pushed out on the tops of the cactus arms.
Stuff your pillow with batting. Don't under stuff it, you want it to be firm and have a great shape.
Sew the bottom opening closed using whatever method you prefer, I just stitched mine with the machine straight across.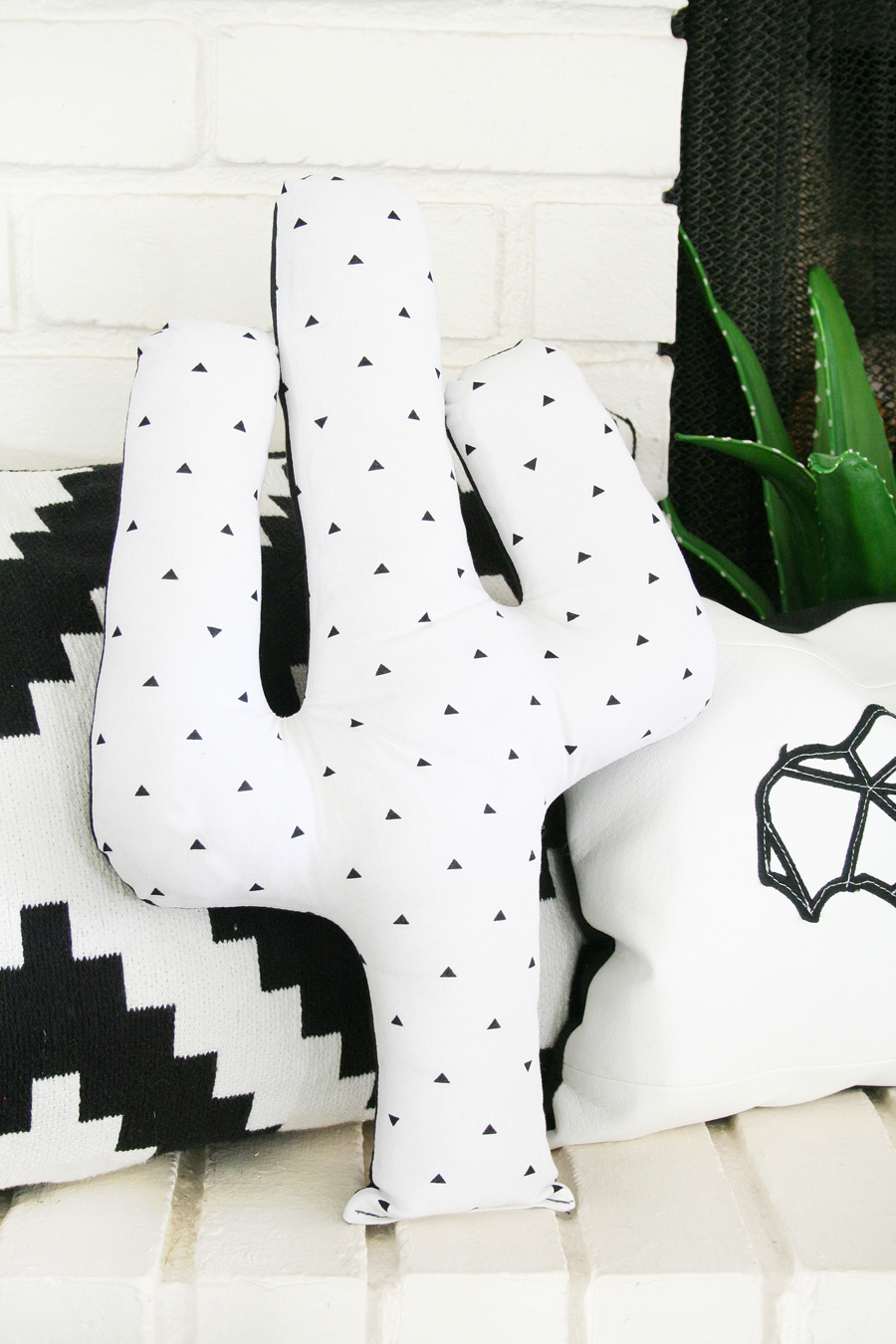 This pillow turned out so cute, it's exactly what I wanted.
It's totally optional but you can add embroidery floss to resemble the cactus needles on the solid side of your fabric, or even make colorful pom-poms for budding flowers to add to the cactus arms. I left mine as is and I love that the triangle print fabric sort of resembles the needles without having to add anything additional.
This pillow is so easy to make, you'll want to make a bunch! It goes perfectly with my Leather Geometric Buffalo Pillow!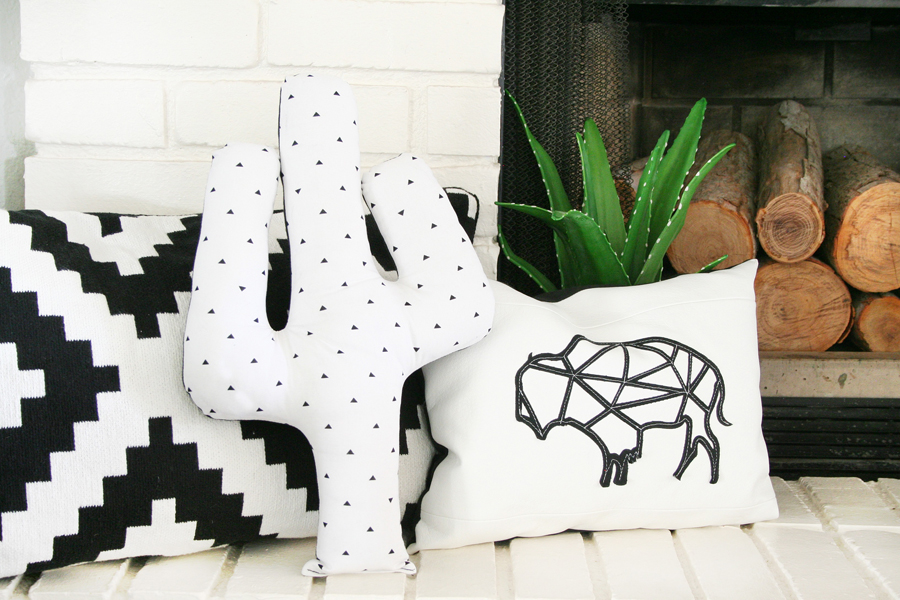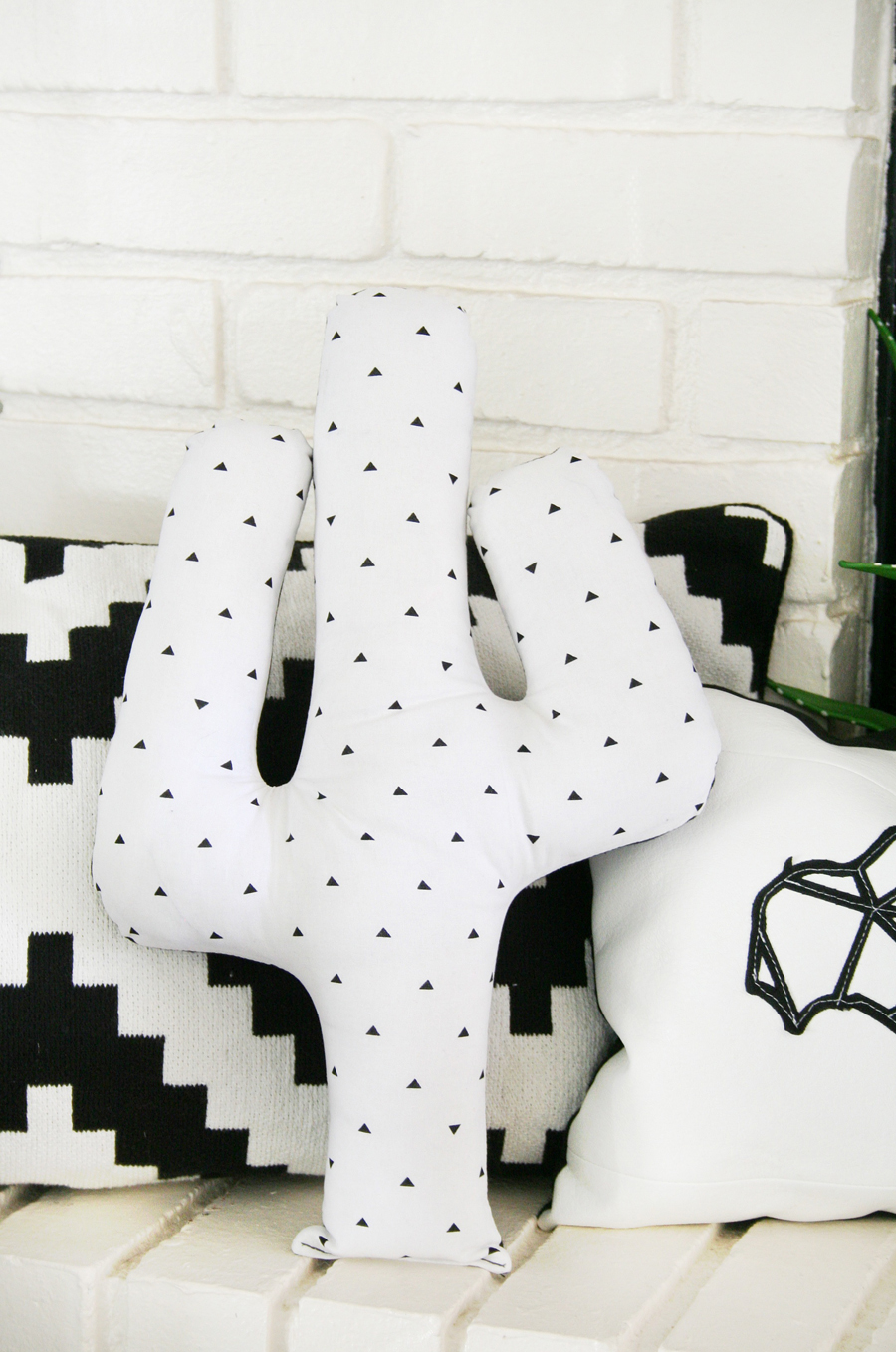 Be sure to check out these other great cactus and pillow ideas: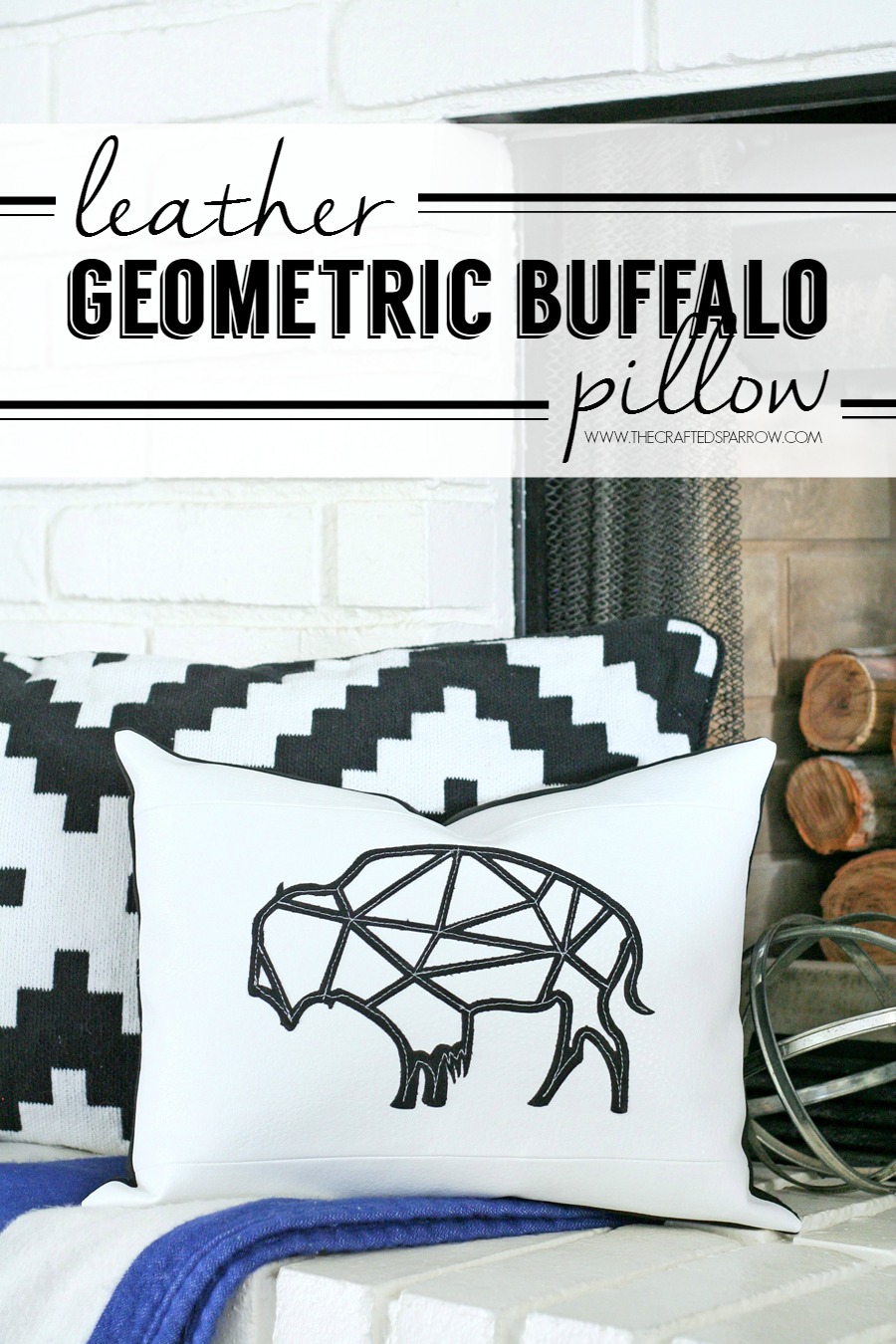 Leather Geometric Buffalo Pillow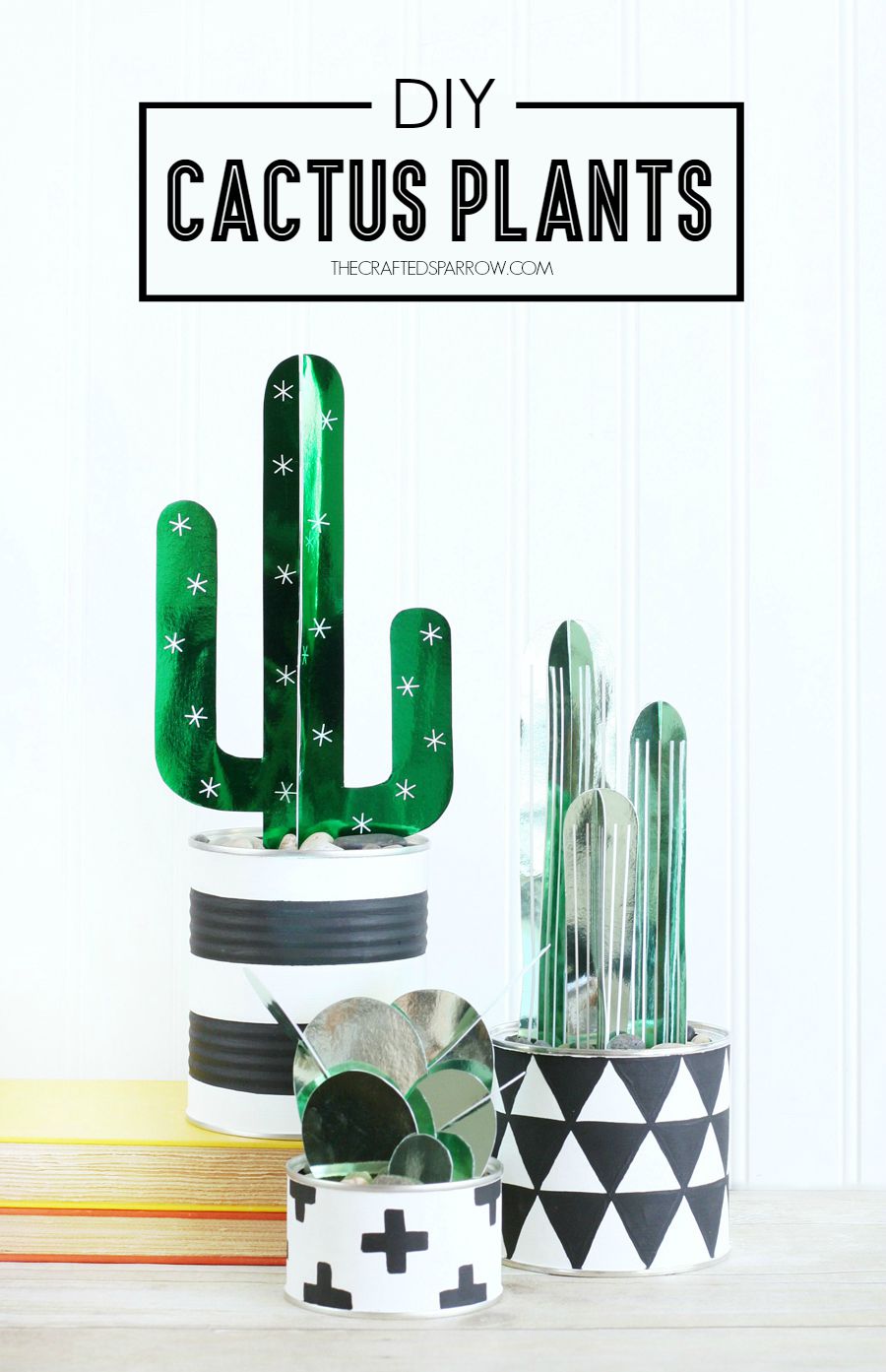 DIY Cactus Plants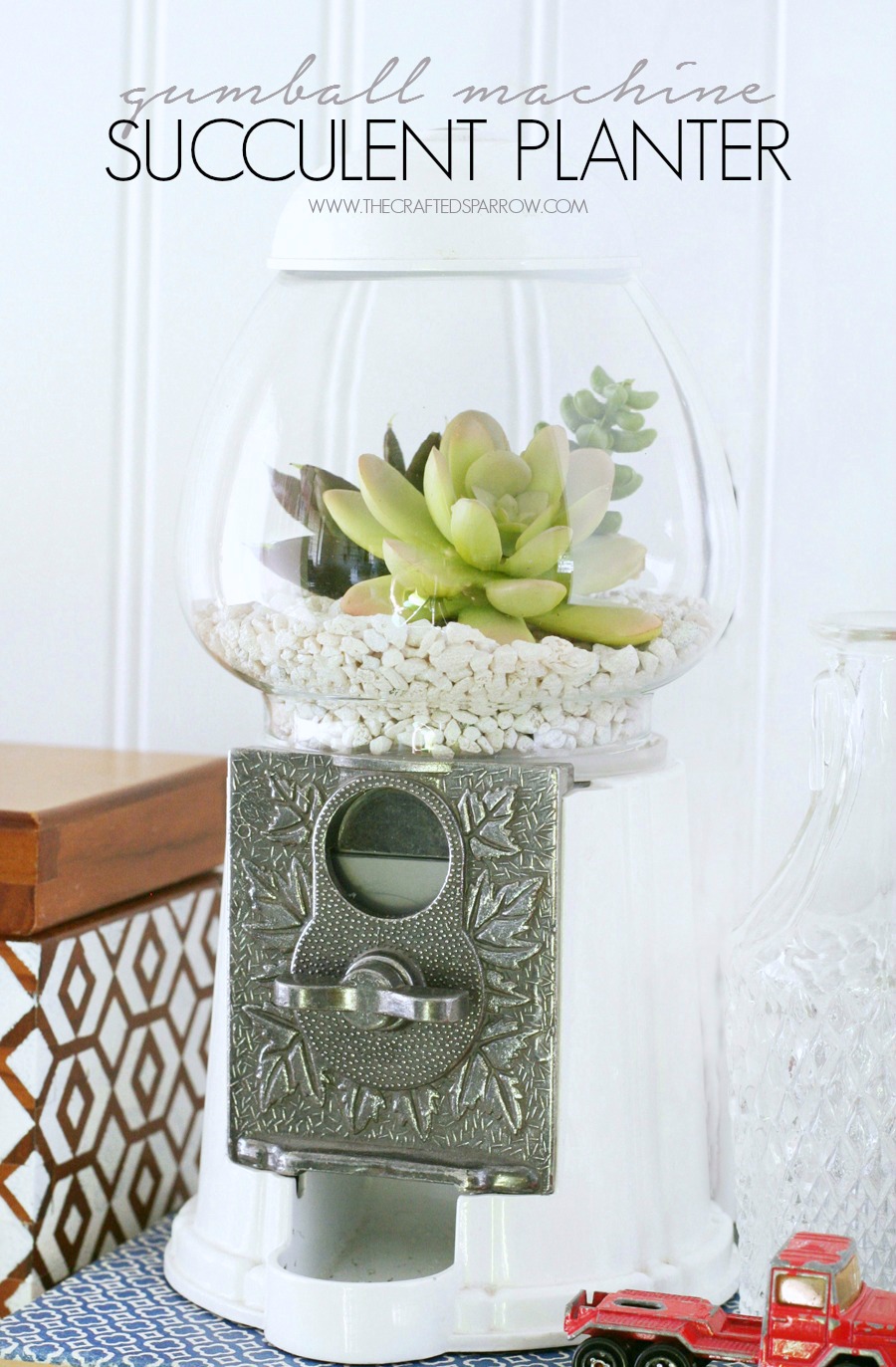 Gumball Machine Succulent Planter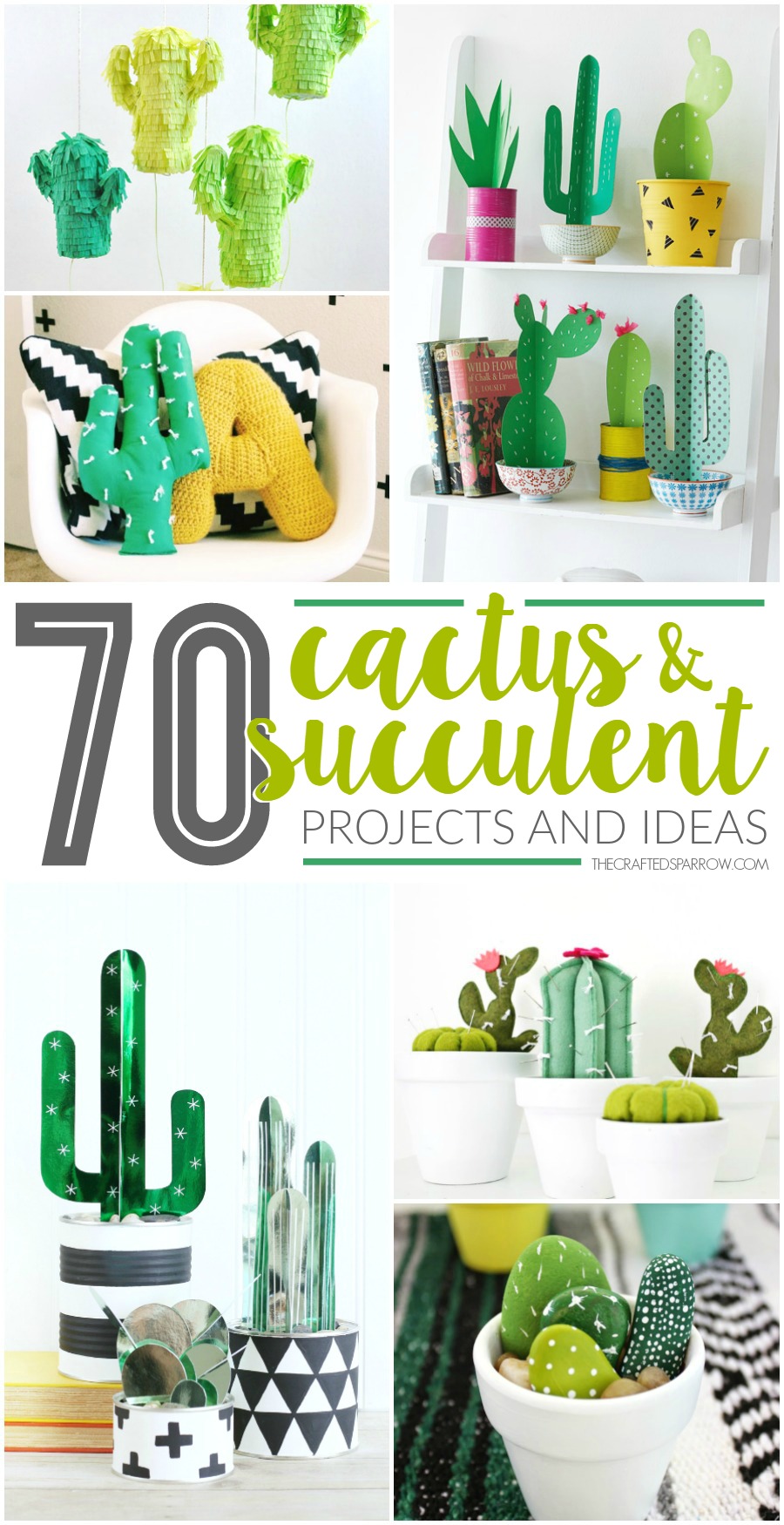 70 Faux Cactus & Succulent Projects and Ideas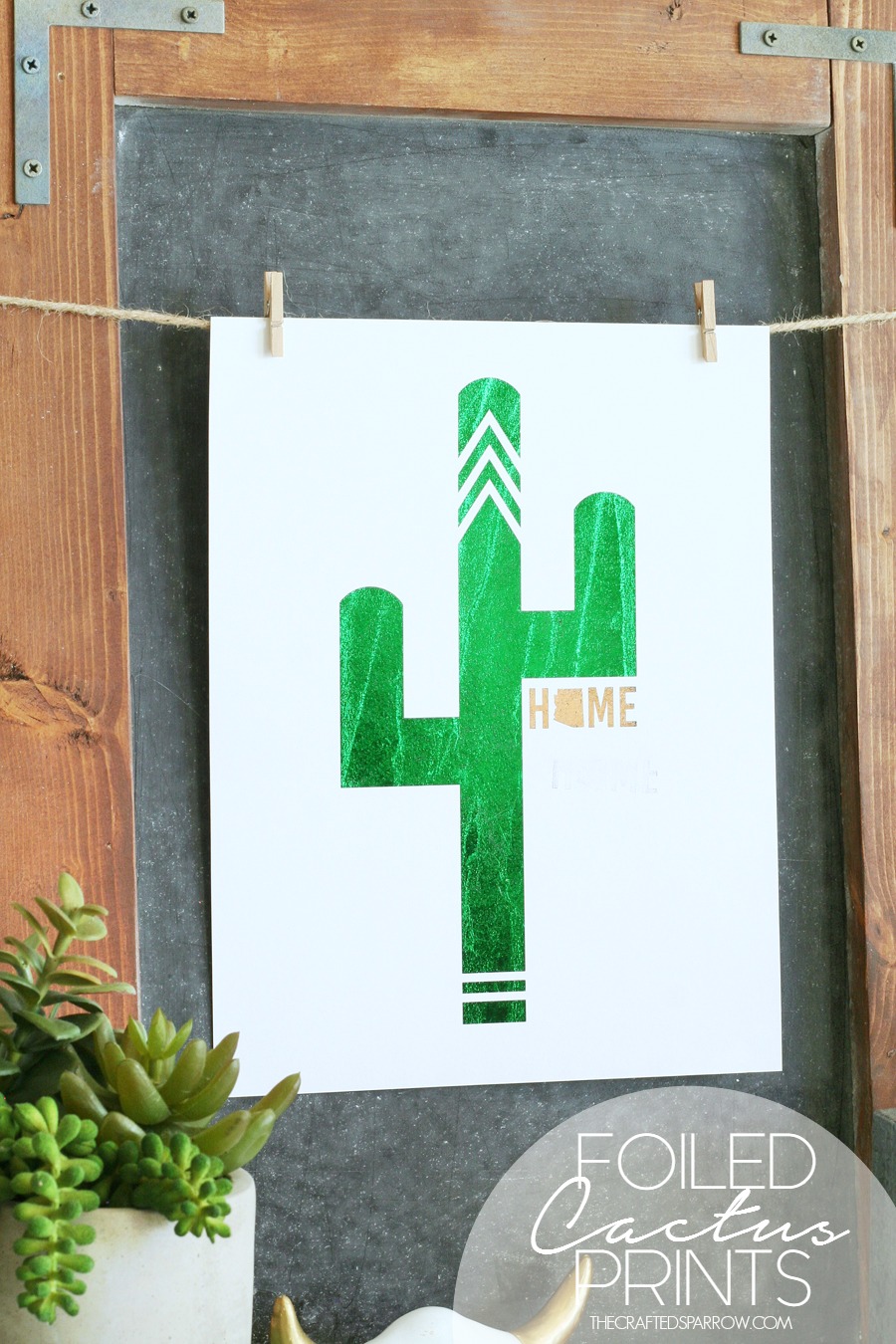 Foiled Cactus Prints & Free Printables