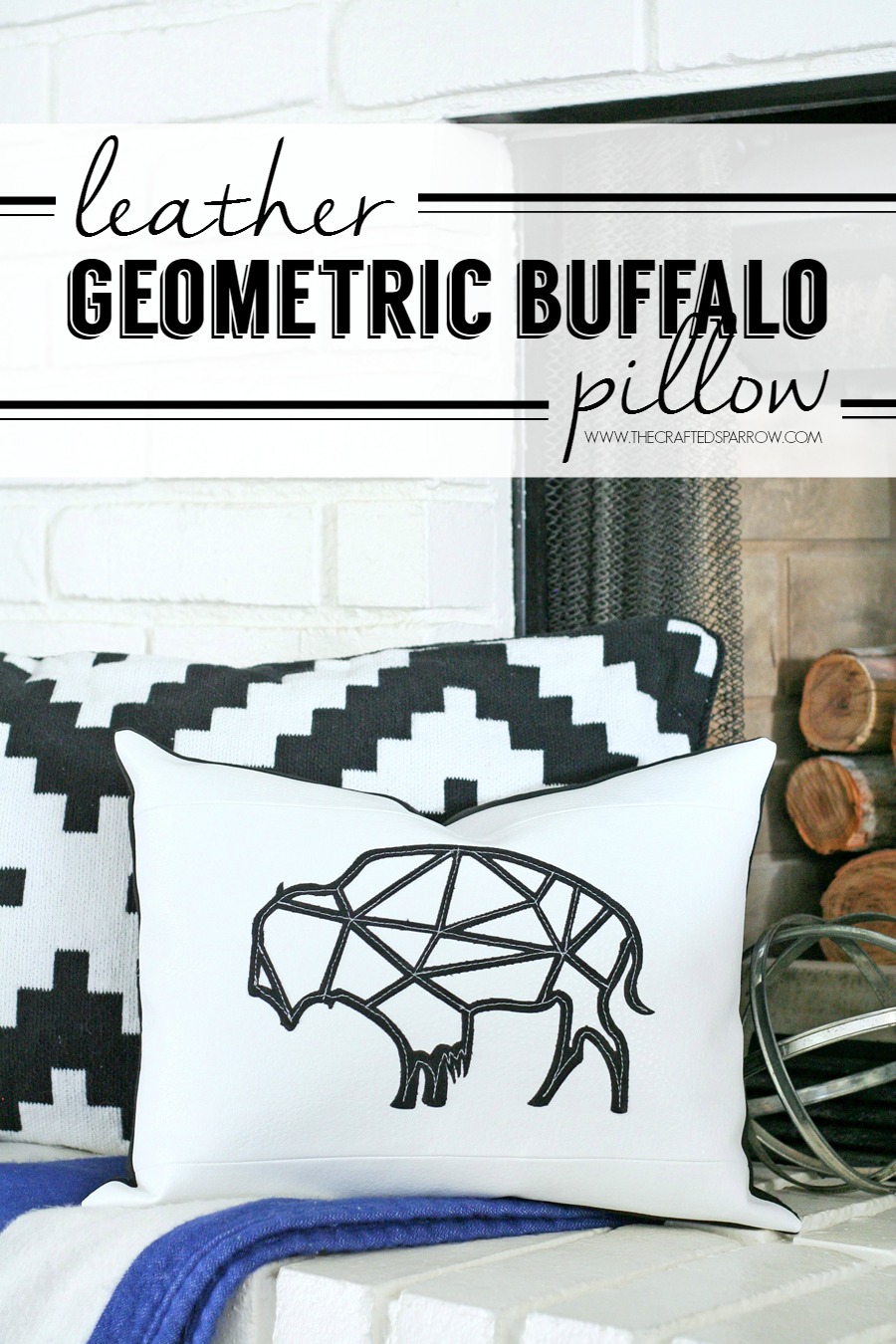 A new year means you will most likely be freshening up some room designs in your home. I know I will be, I have many rooms to tackle and refresh this year. When I do refresh a room design I love bringing in new custom accessories to make a space fresh and new, and it doesn't hurt if it's budget friendly right? Today I'm sharing my latest home decor project, this Leather Geometric Buffalo Pillow is going to be the perfect addition in my master bedroom design this year.
Supplies:
Cricut Explore machine
12 x 12 StandardGrip Cricut® mat
White leather or faux leather, 1- 13 x 17″ piece
Black duck cloth, 2 – 8.5 x 17″ pieces & 1 – 9 x 12″ piece
Heat n Bond Ultrahold (1 package)
Iron
Light towel or cloth for ironing
Sewing machine
Black & white threads
Pillow insert / form, 12 x 16″
With the help of the new Bits and Pieces Cricut® cartridge and my trusty crafting tool the Cricut Explore I was able to create this custom home decor piece using items I already had on hand. I do love the trend of deer and antlers in home design, but I wanted a fresh take and the geometric buffalo design fit my style a little better.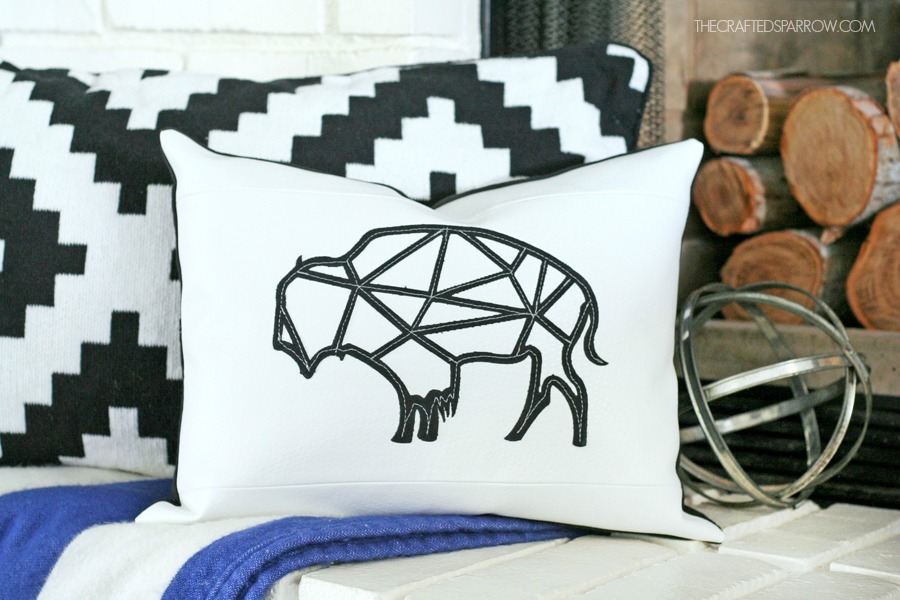 Want to make this project? Go HERE and hit Make It Now to cut the geometric buffalo for your pillow. Be sure to choose "Customize" if you need to change the size of the image at all, or fabric type.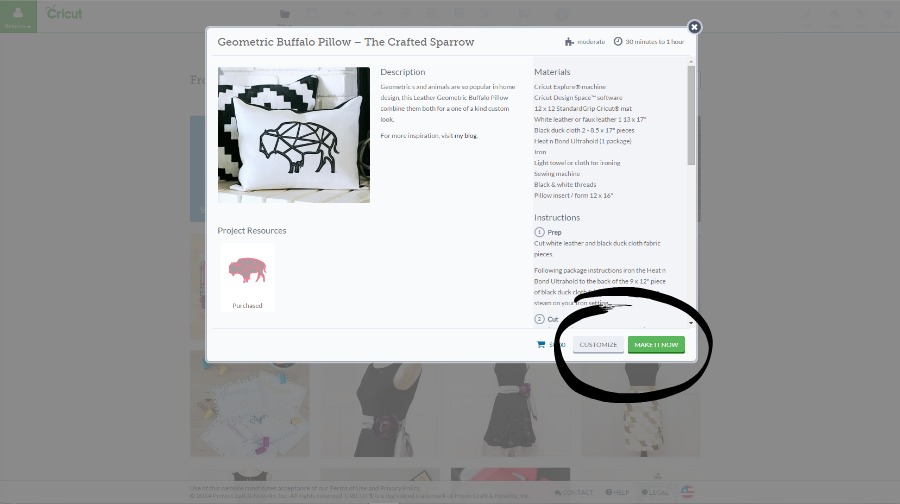 Cut your fabric, you can choose to use any color fabrics you like – I stuck with classic black and white because I love it. I had the faux leather on hand, if you don't or can't find any use what materials you love. You will need the following cuts:
White leather or faux leather, 1- 13 x 17″ piece. Black duck cloth, 2 – 8.5 x 17″ pieces & 1 – 9 x 12″ piece.
Following package instructions iron the Heat n Bond Ultrahold to the back of the 9 x 12″ piece of black duck cloth fabric. Be sure to have no steam on your iron setting.
In Cricut Design Space™ cut the geometric buffalo design, place the fabric on the mat so that the Heat n Bond side is down.
Turn the dial to the Custom setting, select Canvas – 0.75mm and hit GO.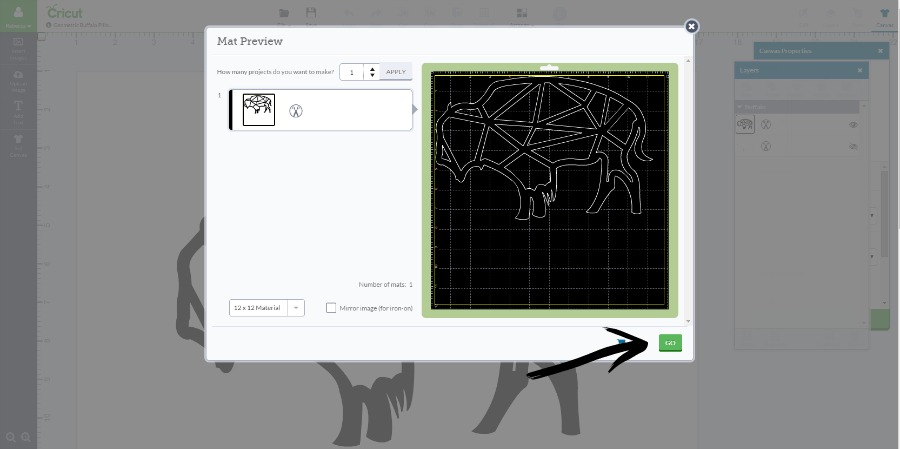 Once the design is cut remove it from the cutting mat and remove any negative fabric scraps. It will peel away from the paper backing leaving the shiny side of the Heat n Bond on the fabric.
Take the 13 x 17″ piece of white leather or faux leather and center your geometric buffalo image on the front side.
Place a light towel or cloth over the entire piece of leather or faux leather and your centered image, being careful to not move it.
Using an iron with a no steam setting press firmly over the geometric buffalo design for several seconds at a time.
Wait a moment for the design to cool, be sure the image has adhered to the leather or faux leather surface. If it hasn't repeat the previous step until it has.
Using your sewing machine stitch over the design of the geometric buffalo with contrasting white thread. You can also use black if you prefer. This will insure the design stays in place on your pillow since the heat n bond isn't meant for leather fabrics.
Following this easy tutorial HERE, sew your entire pillow cover, using the 2 – 8.5 x 17″ pieces of black duck cloth and the white leather or faux leather that has your geometric buffalo image.
Insert pillow form.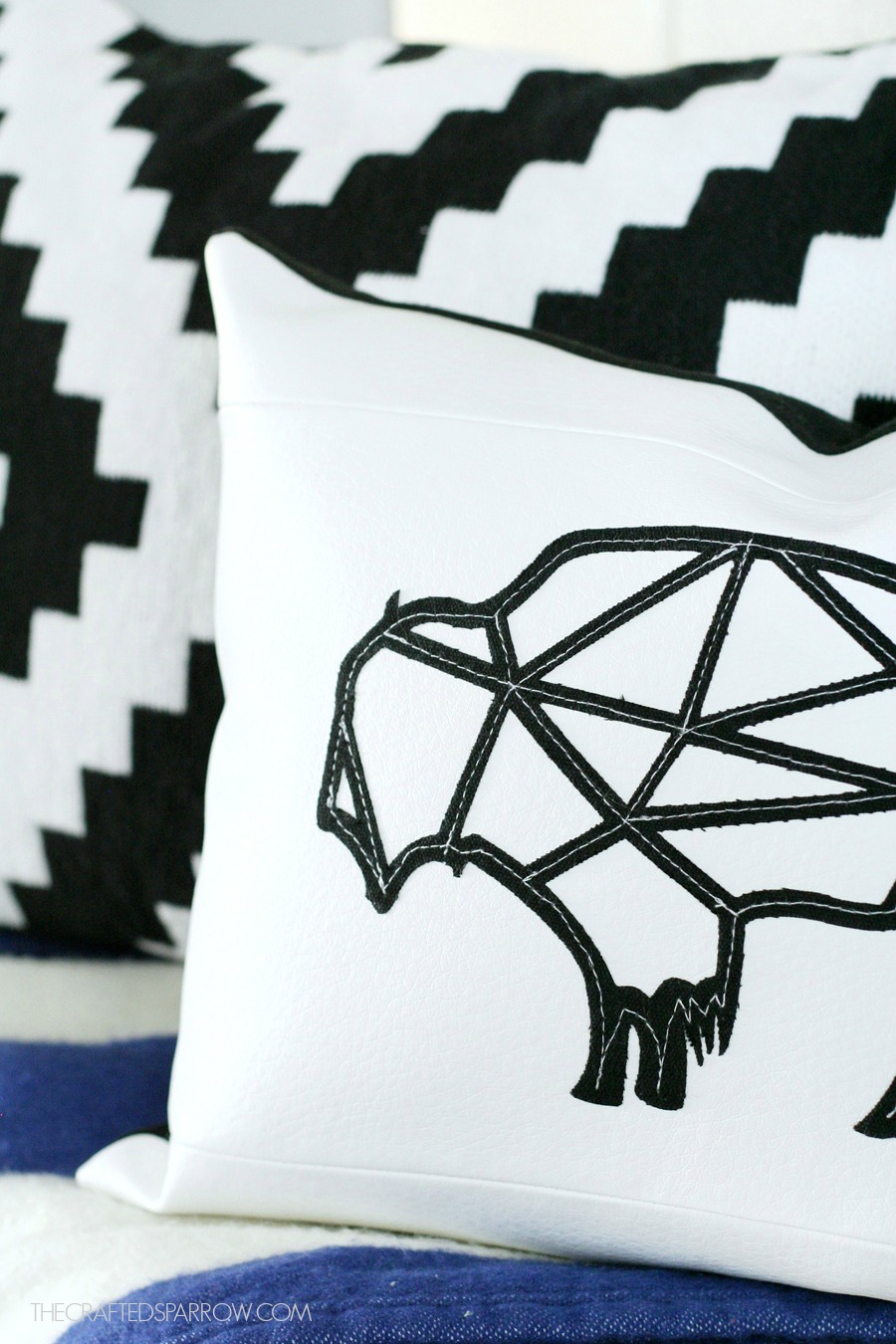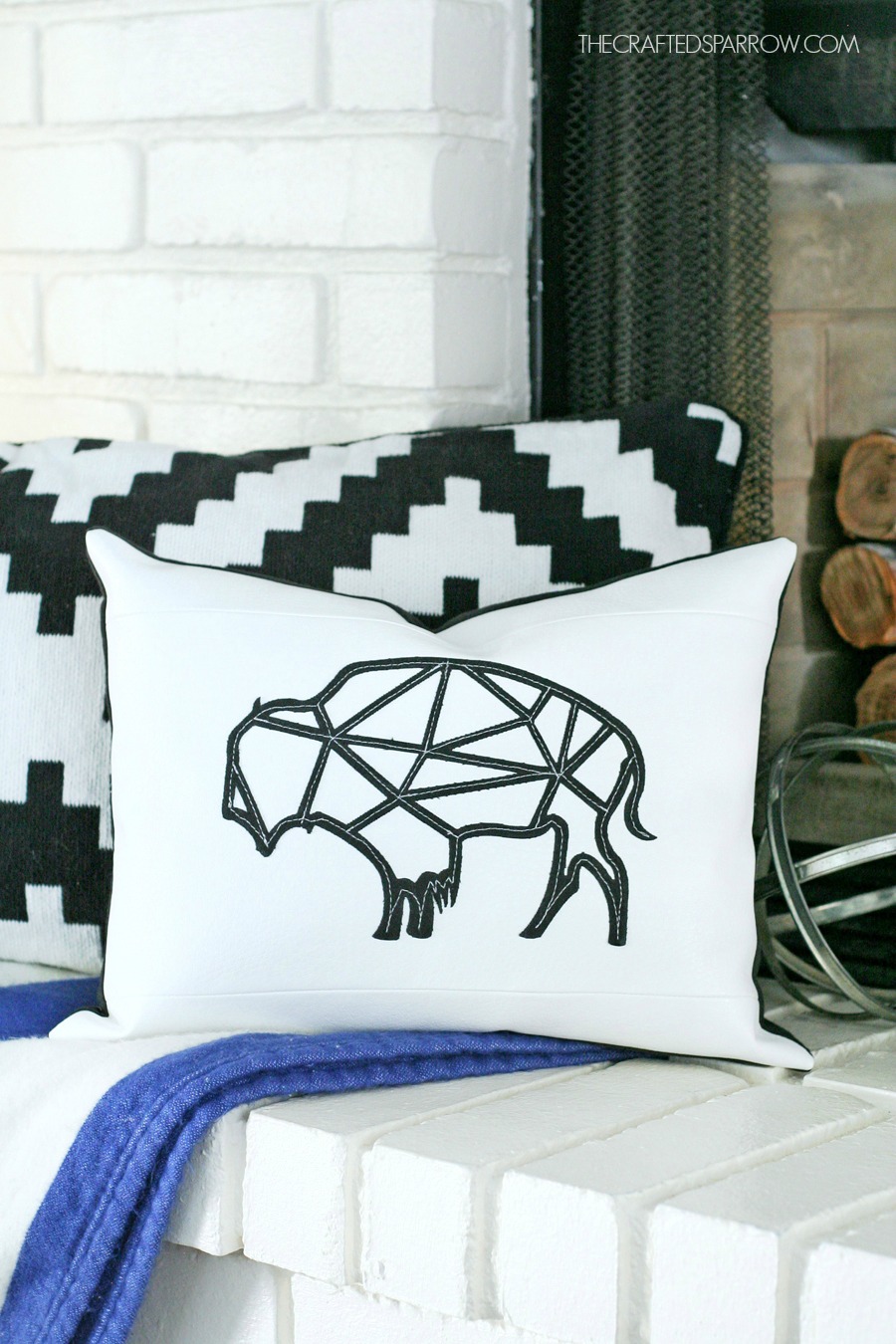 Isn't it fun? I hope you love it as much as I do.
Disclosure | I received compensation in return for my work. All ideas and opinions are 100% my own.