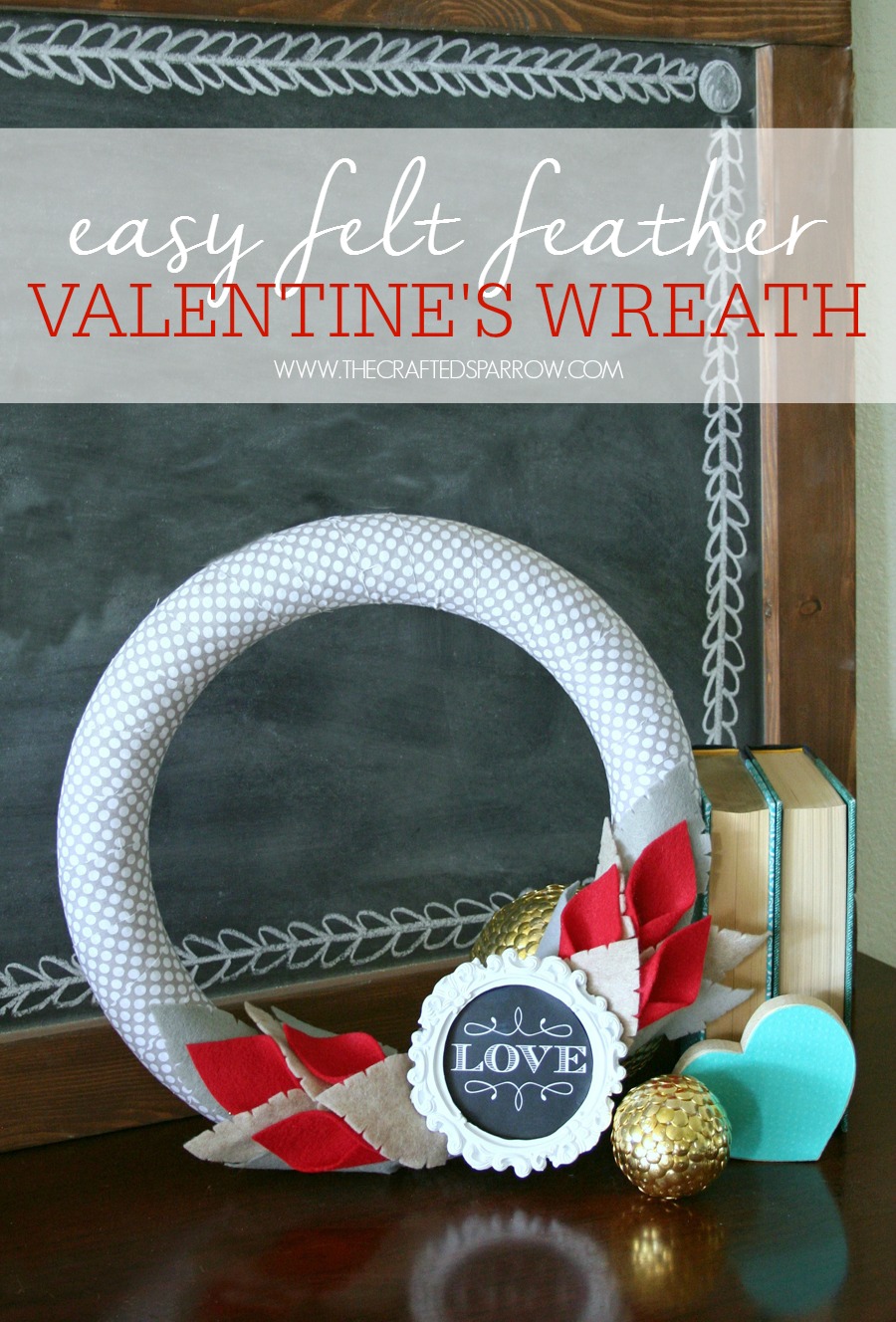 I love creating fun and really simple to make wreaths, they are a fun way to welcome guests to our home and look pretty as part of mantle decor. I usually switch up my wreath with the changing of seasons or holidays. Since Valentine's Day is just about a month away I figured it was time to share this Easy Felt Feather Valentine's Wreath.
Supplies:
Foam wreath form
Felt
Small sewing pins
Fabric strips, cut in to 2″ wide strips – the amount will depend on your wreath size
Small photo frame, you can find something similar to mine at Michaels in the dollar section
DecoArt chalkboard paint
Foam brush
Chalkboard marker, or free printable found below
Start by wrapping your entire wreath form with your fabric strips. I used the small sewing pins to attach my fabric to the form, this saves me from having to always purchase new wreath forms. I recycle them often for new designs.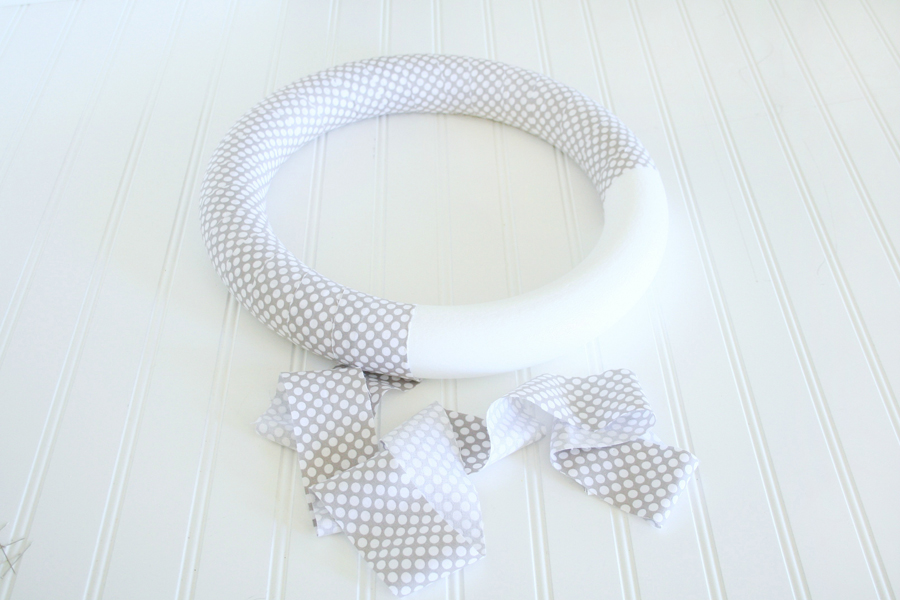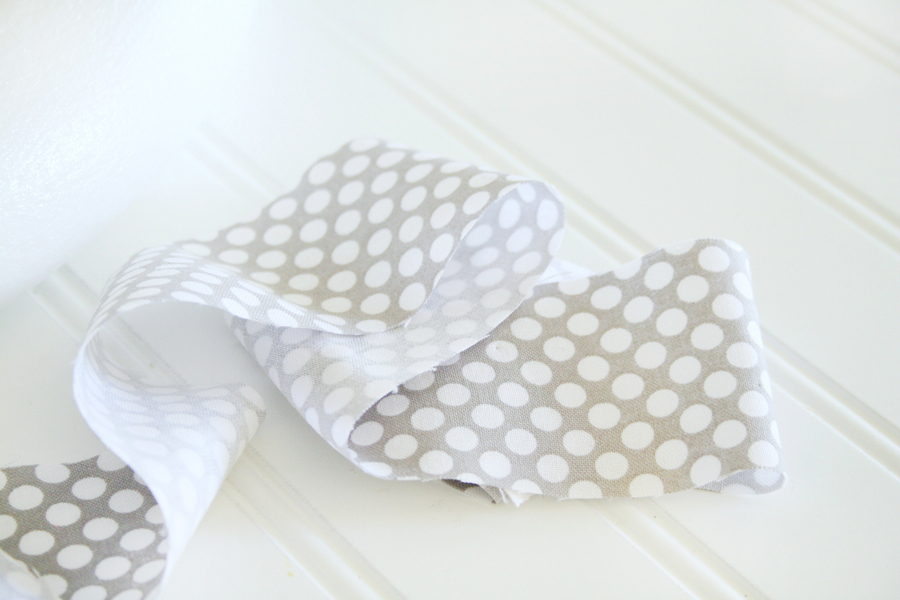 Once your wreath is completely wrapped you can start cutting your felt feathers. I just used a pattern I cut from card stock of a feather/leaf shape to cut my felt. On some of them I cut small notches out. You can create as many feathers as you like. I cut 3 natural colored feathers, 3 red, and 3 gray.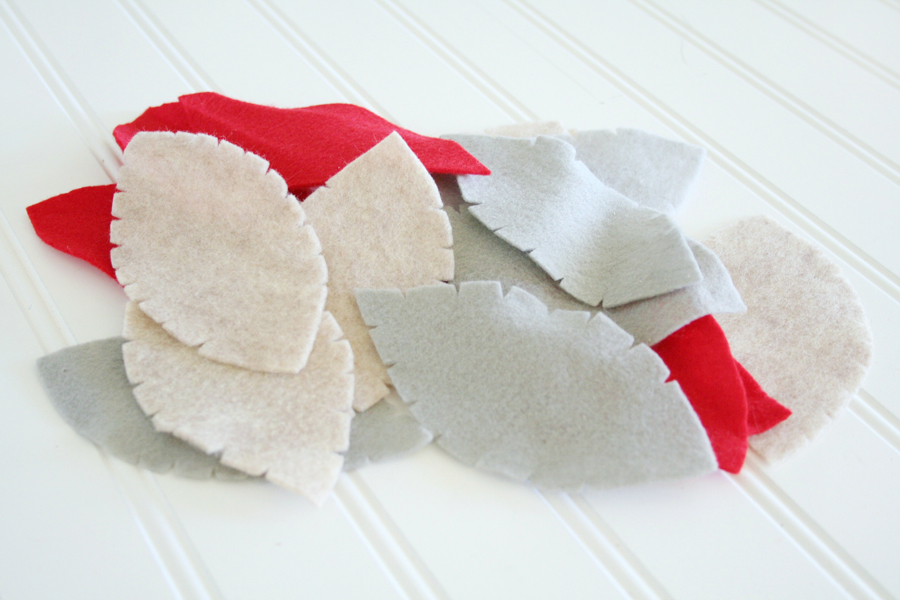 You can place your feathers in what pattern you like, or you can follow the pattern I did and lay them out. For the red I chose to roll them like the picture below, then pinned them. This just added a little something different.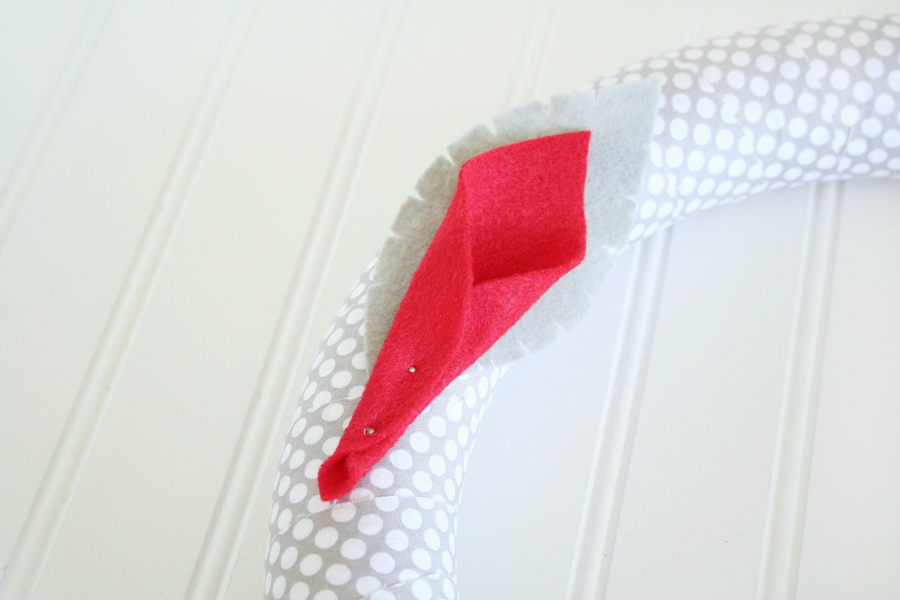 Again I used my small sewing pins to attach all my felt pieces to my wreath form. This makes it so easy to switch out colors or create a whole new wreath or scrap the whole design all together.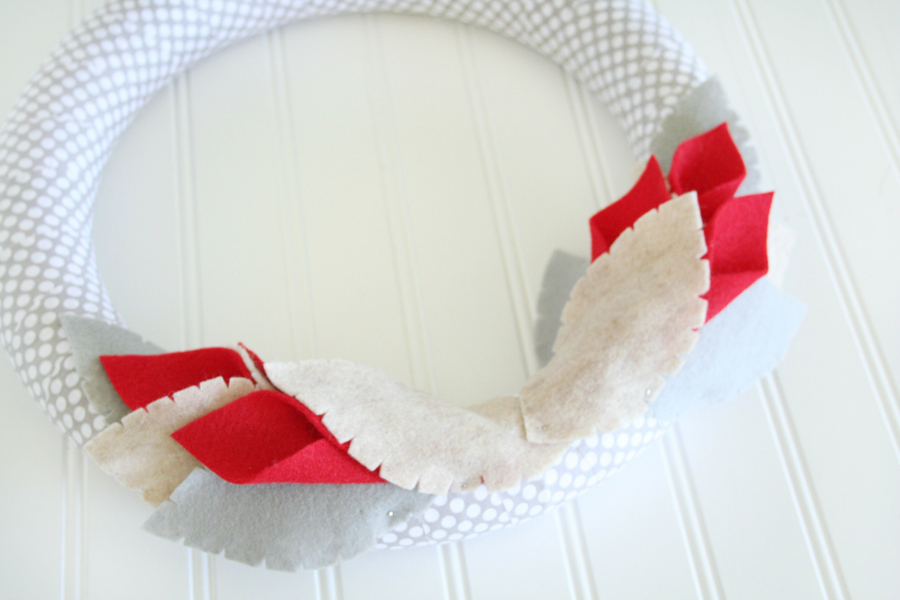 Lastly you will need to create a small chalkboard frame for the center of your felt feathers. I found a small fancy frame at Michaels in the dollar section. You can see the full tutorial on how to make them into a chalkboard HERE. Once your chalkboard frame is ready you can either use a chalkboard marker to write a cute note or word. If you don't want to turn your frame in to a chalkboard you can use the free printable below and insert it in to a small round frame. For my wreath I chose to use the printable since it will be going outside.
If you want to use the printable just simply right-click on the image below and "save as". Open in your favorite program and resize it to fit your frame. I suggest printing it on a matte photo paper or card stock.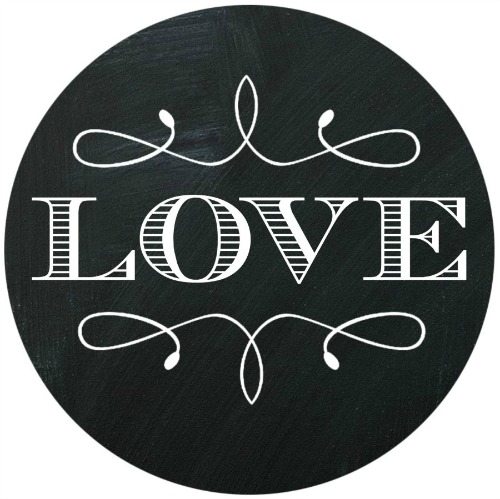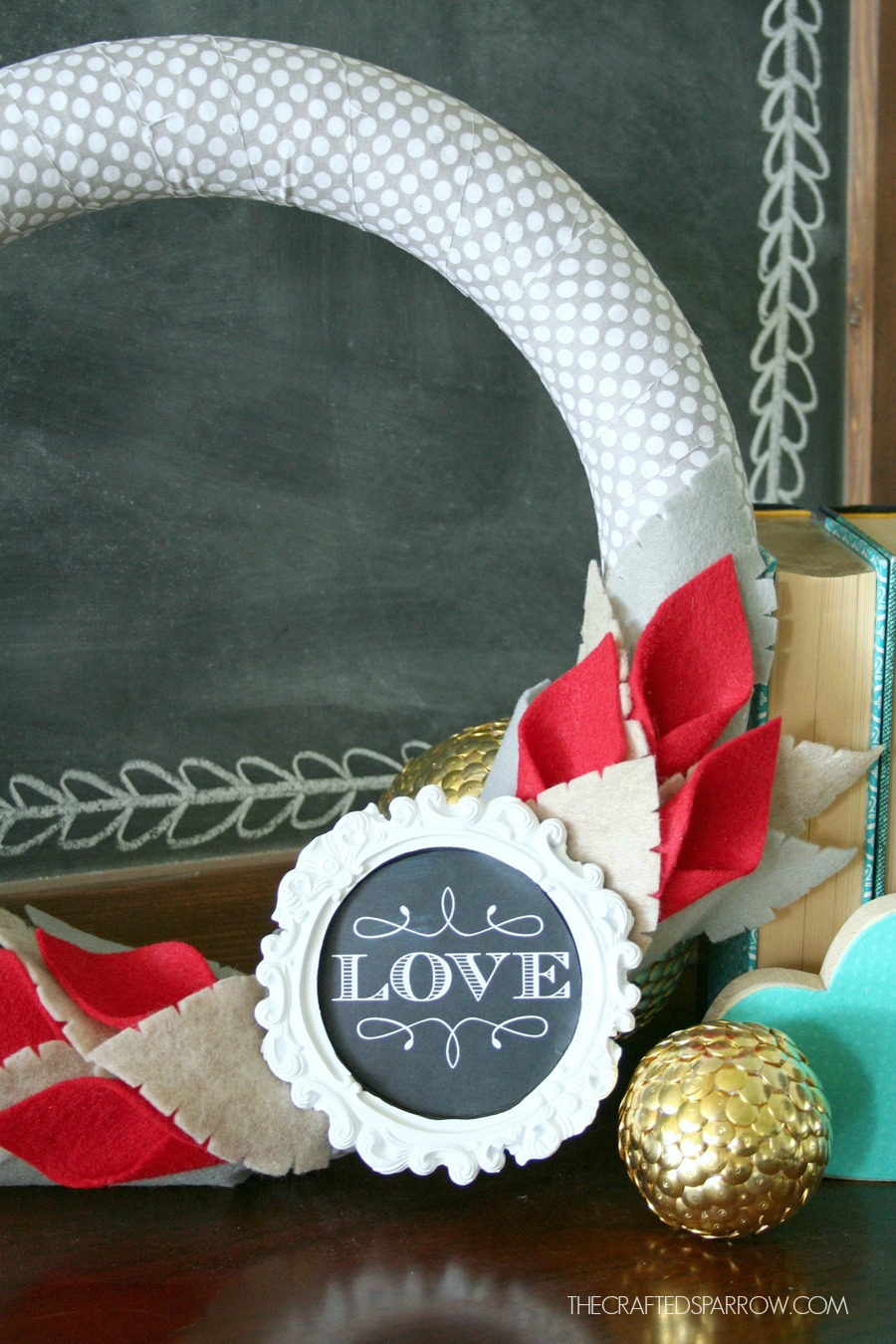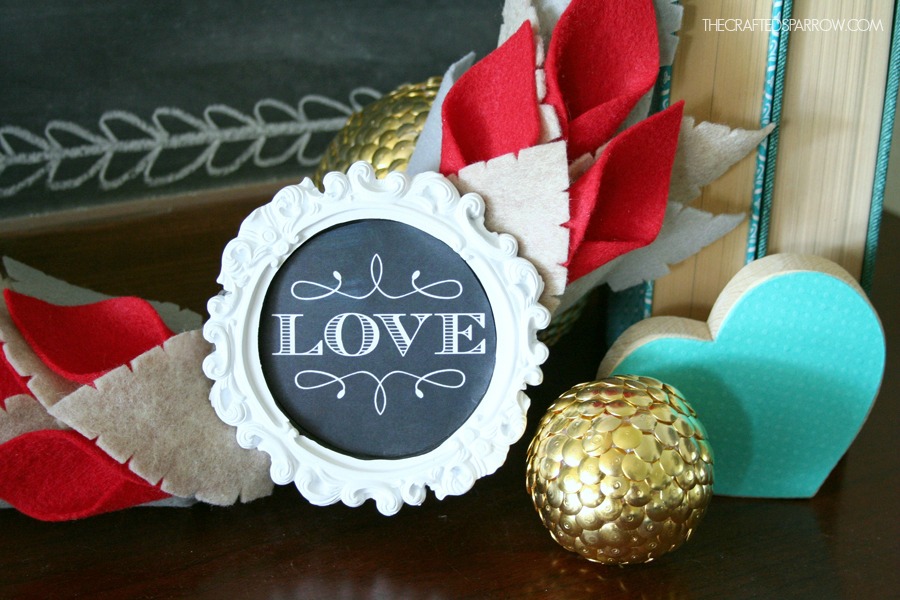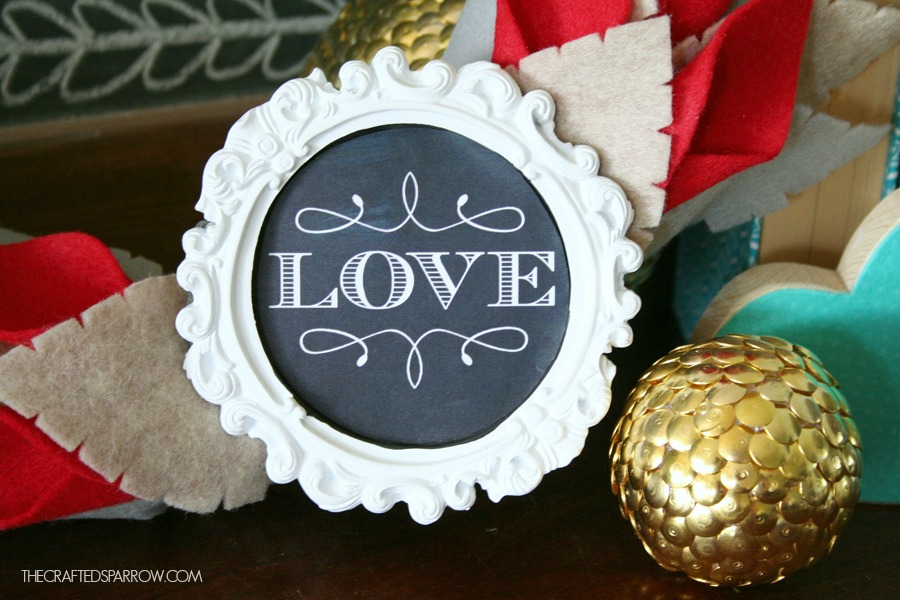 So easy right?! You can make a wreath like this for any occasion, I've made a few with these felt feathers. You can see them and even more of my wreath's below: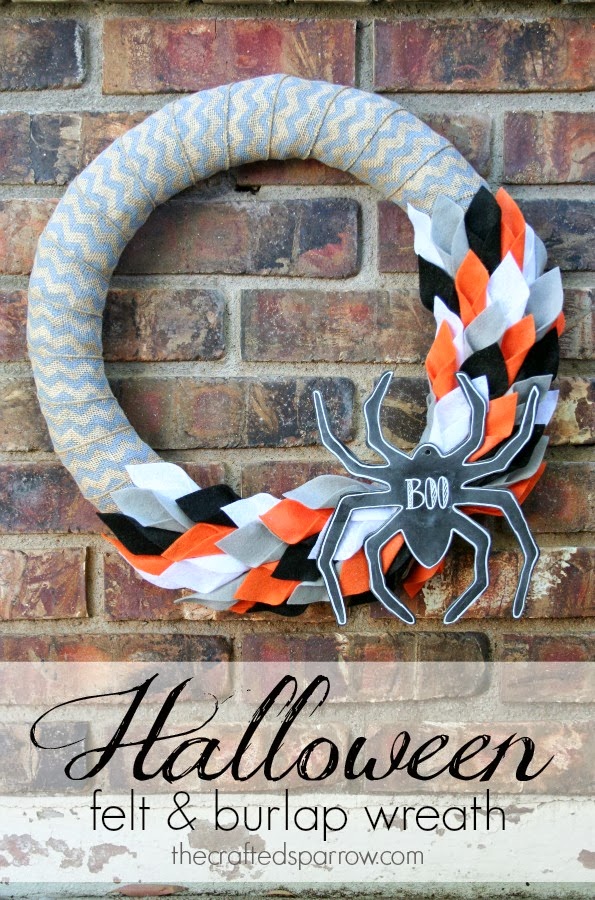 Halloween Felt & Burlap Wreath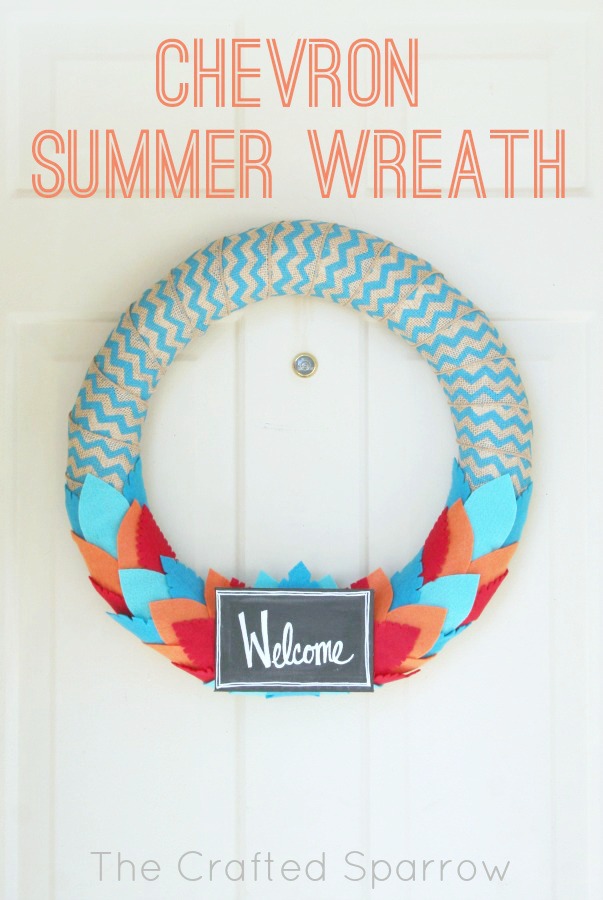 Chevron Summer Wreath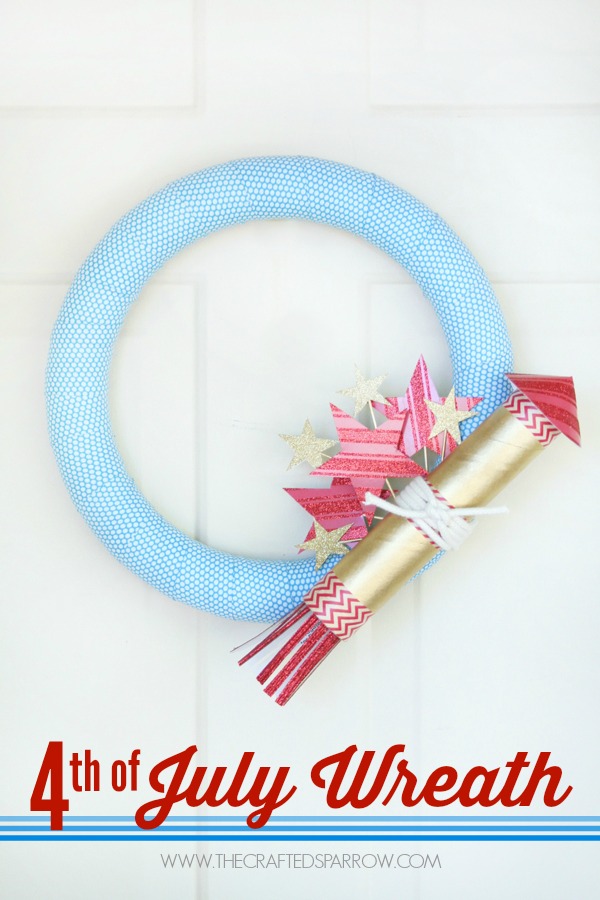 4th of July Wreath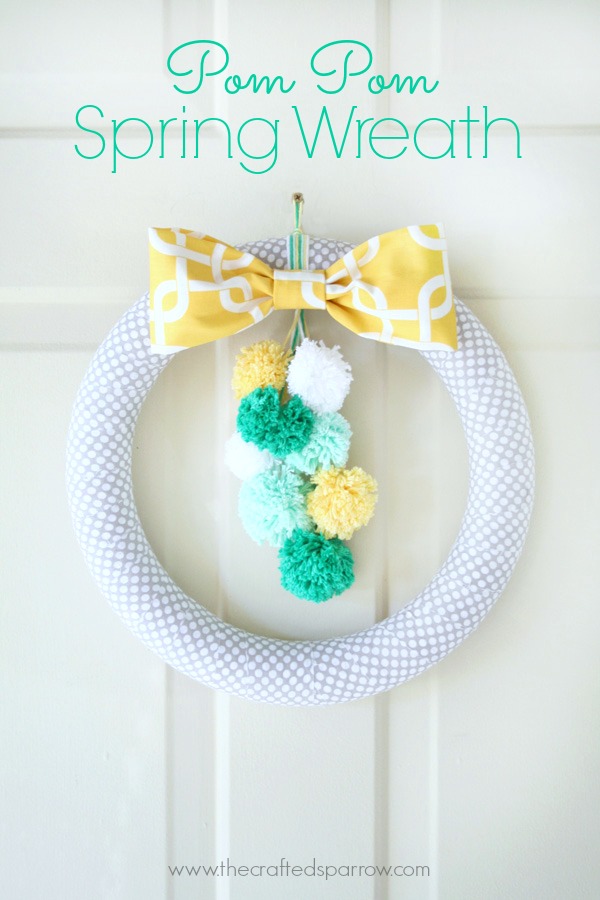 Pom Pom Spring Wreath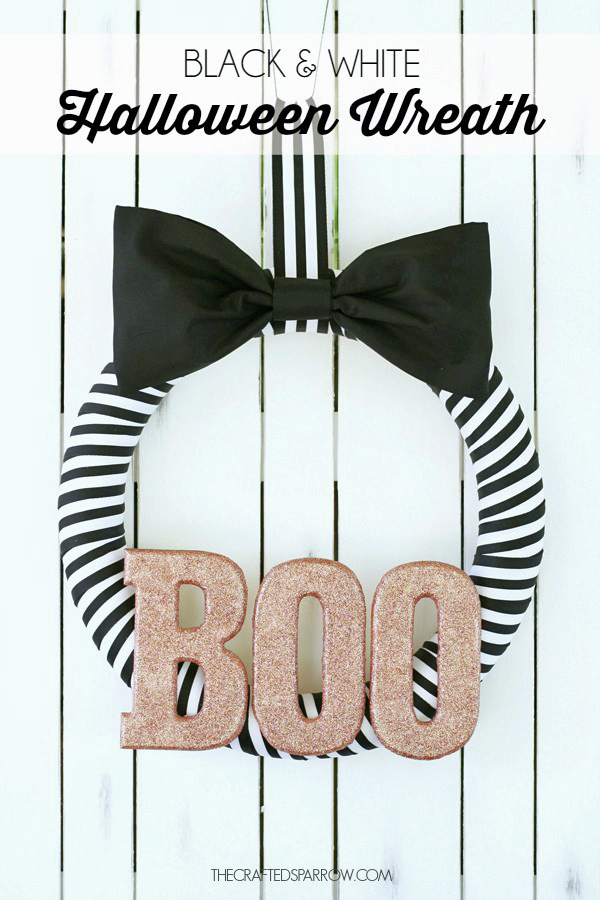 Black & White Halloween Wreath


Vintage Plaid Ribbon Christmas Wreath
This post was originally published on SNAP on 02/04/14