Fourth of July is my favorite summer time event outside of my birthday which happens to be in July too, it's like the whole month is my birthday celebration! Each year I love to plan a fun night of barbecuing some of our favorites and creating fun decor to help celebrate the 4th before we head out to see the fireworks. This year I wanted to create something that would be easy and something the kids could also enjoy. This DIY 4th of July Balloon Decor couldn't be any simpler to make, it's going to be perfect for the festivities.
Supplies:
Latex Helium Balloons
Balloon Time Helium Tank
Acrylic Paint, red – turquoise – blue
Foam Paint Brushes
Tissue Confetti
Balloon Clips, optional
Curling Ribbon or String
I headed to my local Target store to grab my Balloon Time Helium Tank, I love the convenience of blowing up balloons at home when I'm entertaining and might not have time to run to my favorite local party shop. It's so easy to use and the kids even think it's super fun to watch, they love helping to blow up the balloons. With the larger tank, I can blow up almost 30 – 11″ balloons which is more than enough to use for the decor.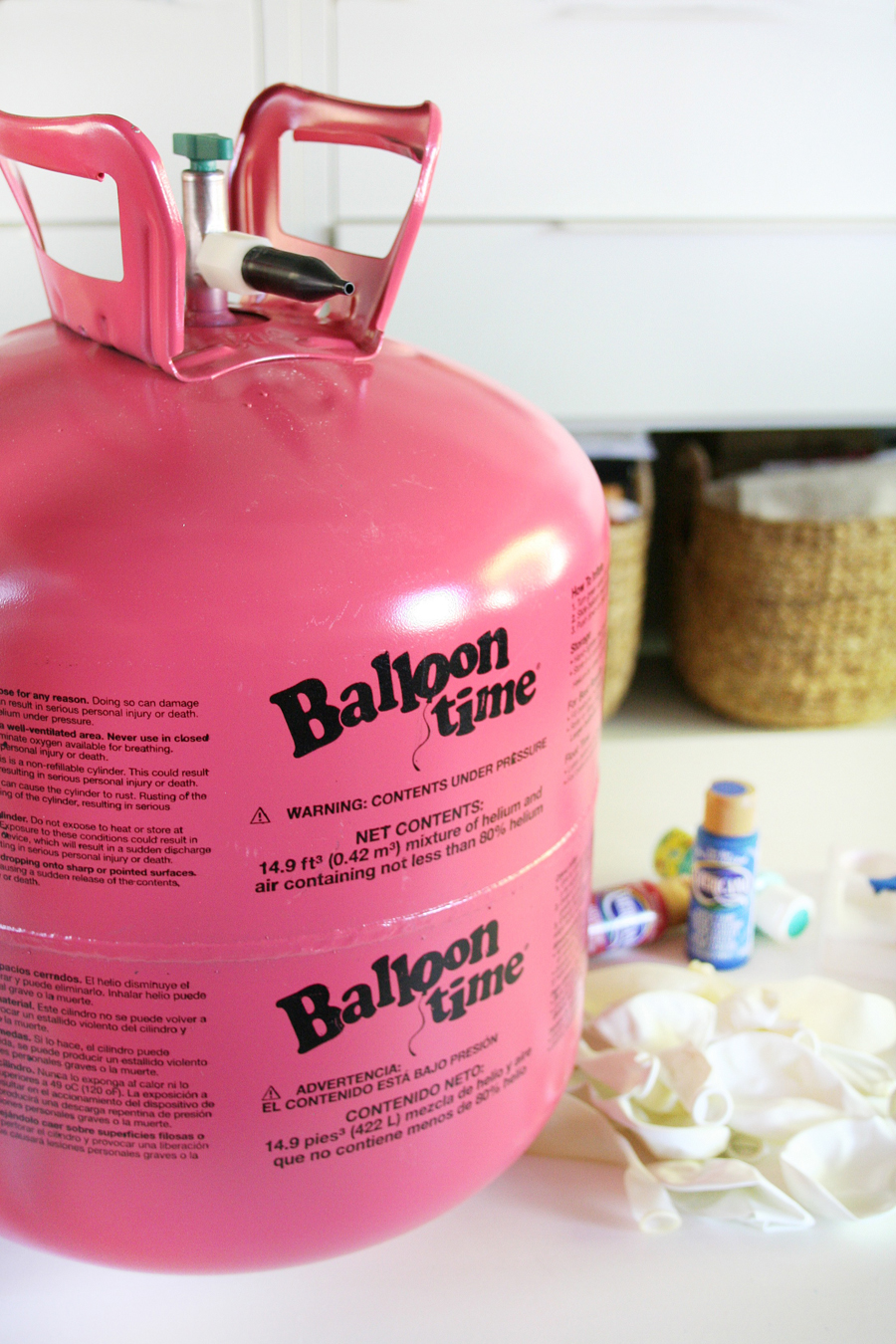 I decided to paint my balloons with acrylic paint, it's so easy and let's me create any pattern or design I want for my balloons. I kept with a classic 4th of July color palette and decided to create two different types of balloons.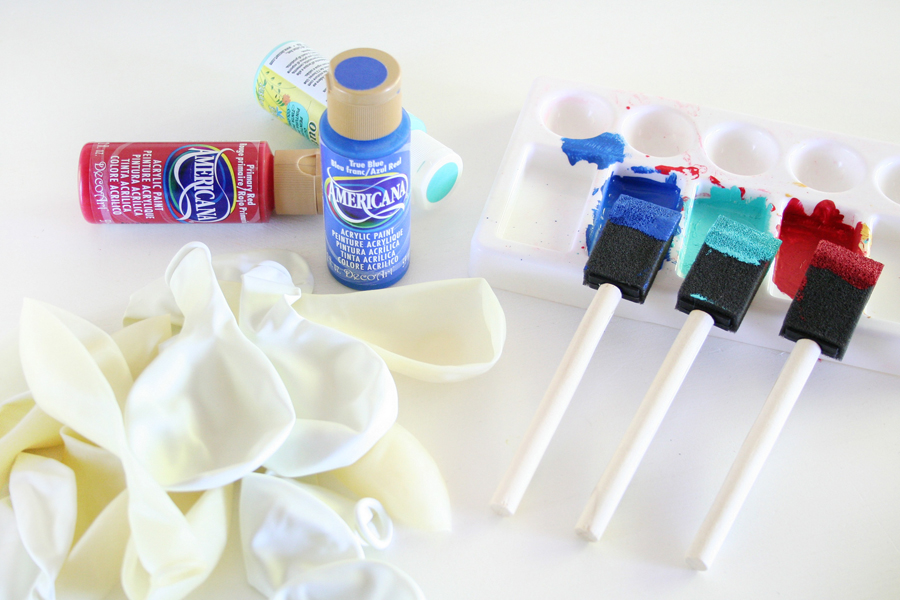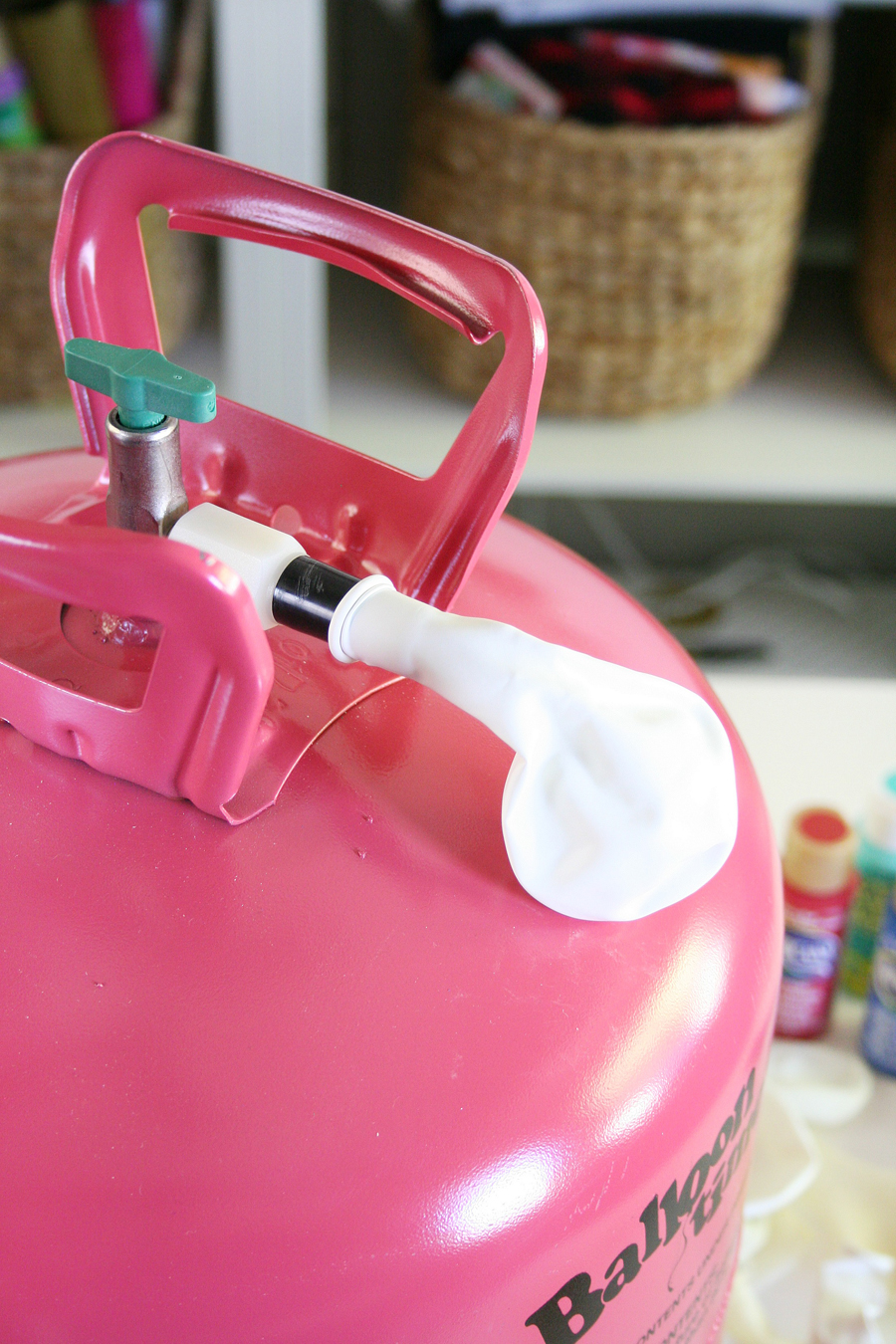 I inflated my balloons first with helium then sealed the balloons with a balloon clip and was sure to attach my curling ribbon inside the clip before closing it. All you do is twist the balloon, lay the string or ribbon flat and clip. I chose to do the clips so that I could paint my balloons the morning of and then add a little more helium right before we entertain if they needed it. All I have to do is unclip it carefully then add a bit more helium and re-clip shut. If you want to tie the balloons shut right before the party so kiddo's don't accidentally let the helium out you can do that too.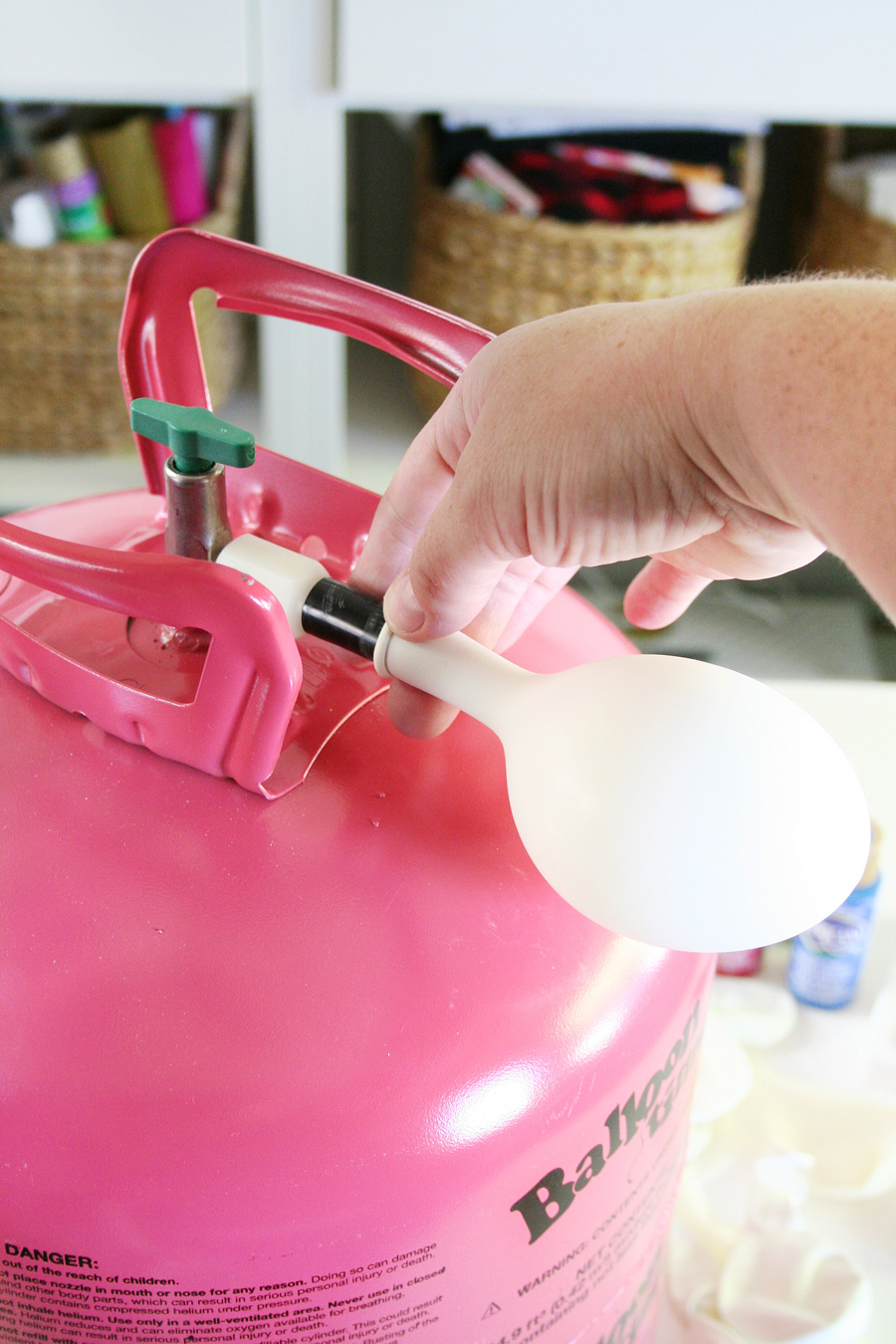 Do you remember as a kid drawing fireworks sketches with your crayons? I totally do and it was one of my favorite things to color. This fireworks inspired balloon is a take on that.
With your foam brush and acrylic paint you will start with the middle color, for me it was red. Quickly draw red fireworks around the balloon, leaving room for the additional colors you will paint when the red is dry.
Continue to add your next two colors as the previous color has dried. During drying time just tie your balloons somewhere they can float and not touch any surfaces or other balloon. Kitchen chairs work great.
I also created these super simple striped balloons. I love the layers of colors.
Start with your first layer of color, then allow it to dry. Once dry, paint your second color trying to not completely overlap the first color. Repeat for the final color/s.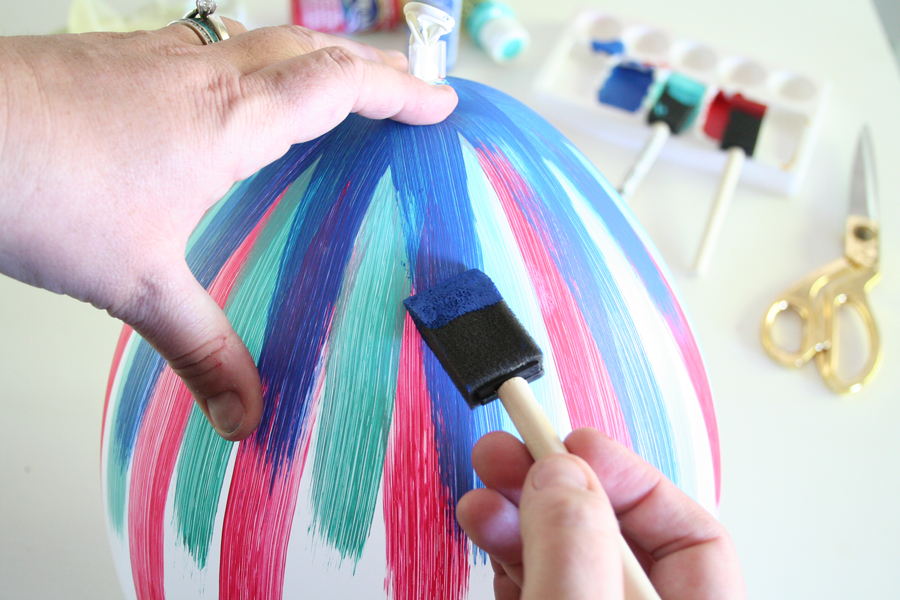 I also grabbed some clear balloons to throw in the mix. I decided to just fill them with some tissue paper confetti I found at a local craft store. Filling the balloons with confetti is such a fun option, just be sure it's tissue confetti or glitter will even work. It just needs to be something light in weight or it will weigh the balloon down.
To put the confetti into the balloon just cut the top off an old disposable plastic water bottle. Place the balloon over the opening where you would drink from and then pour confetti inside of the balloon. Once the balloon is sealed, creating static will help the tissue to stick to the sides of the balloon better.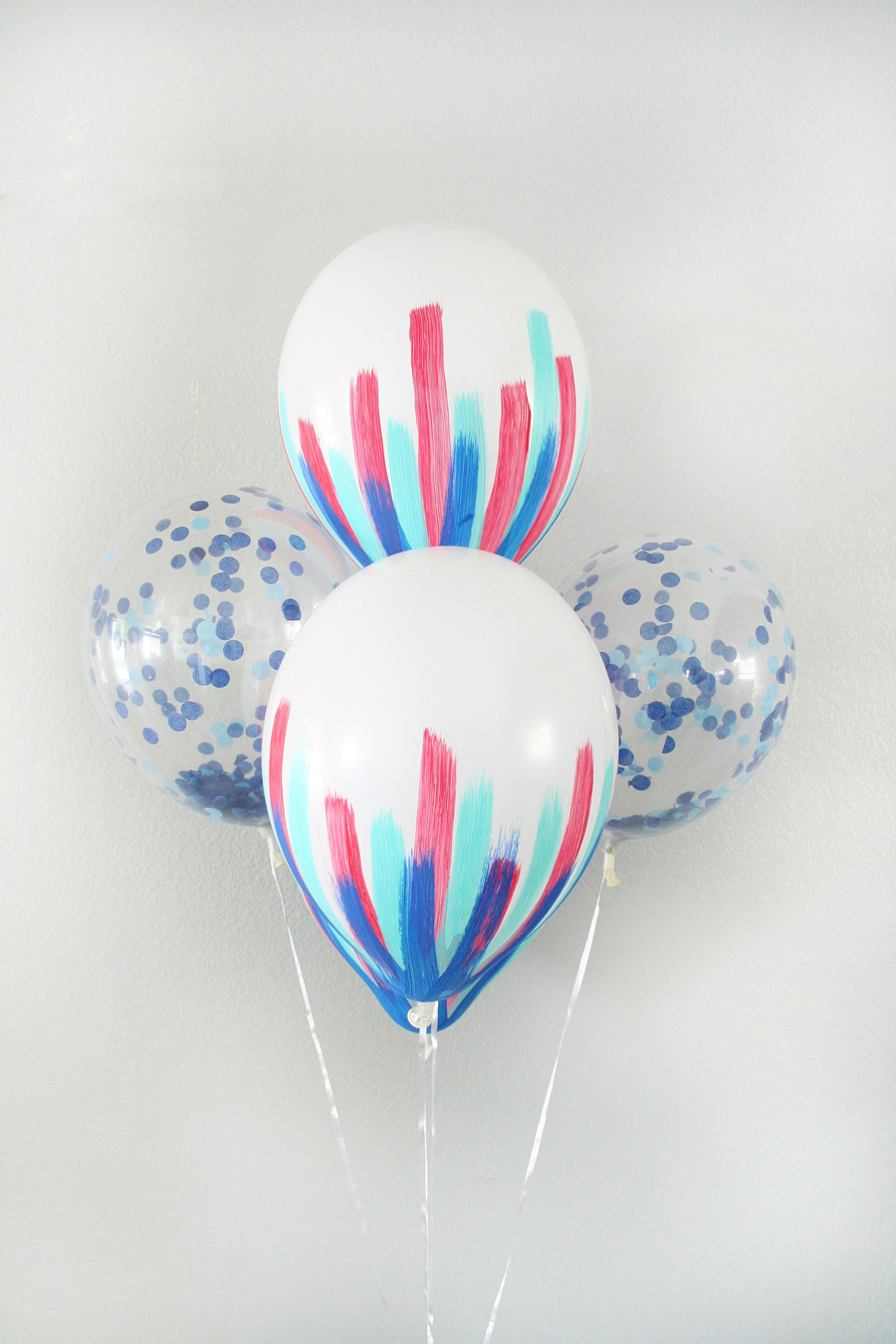 These are going to be so perfect for our get together with friends and family. There are so many ways you could decorate balloons for the 4th, whether you are painting them or adding a fun crafty touch. How would you decorate with balloons for the Fourth of July?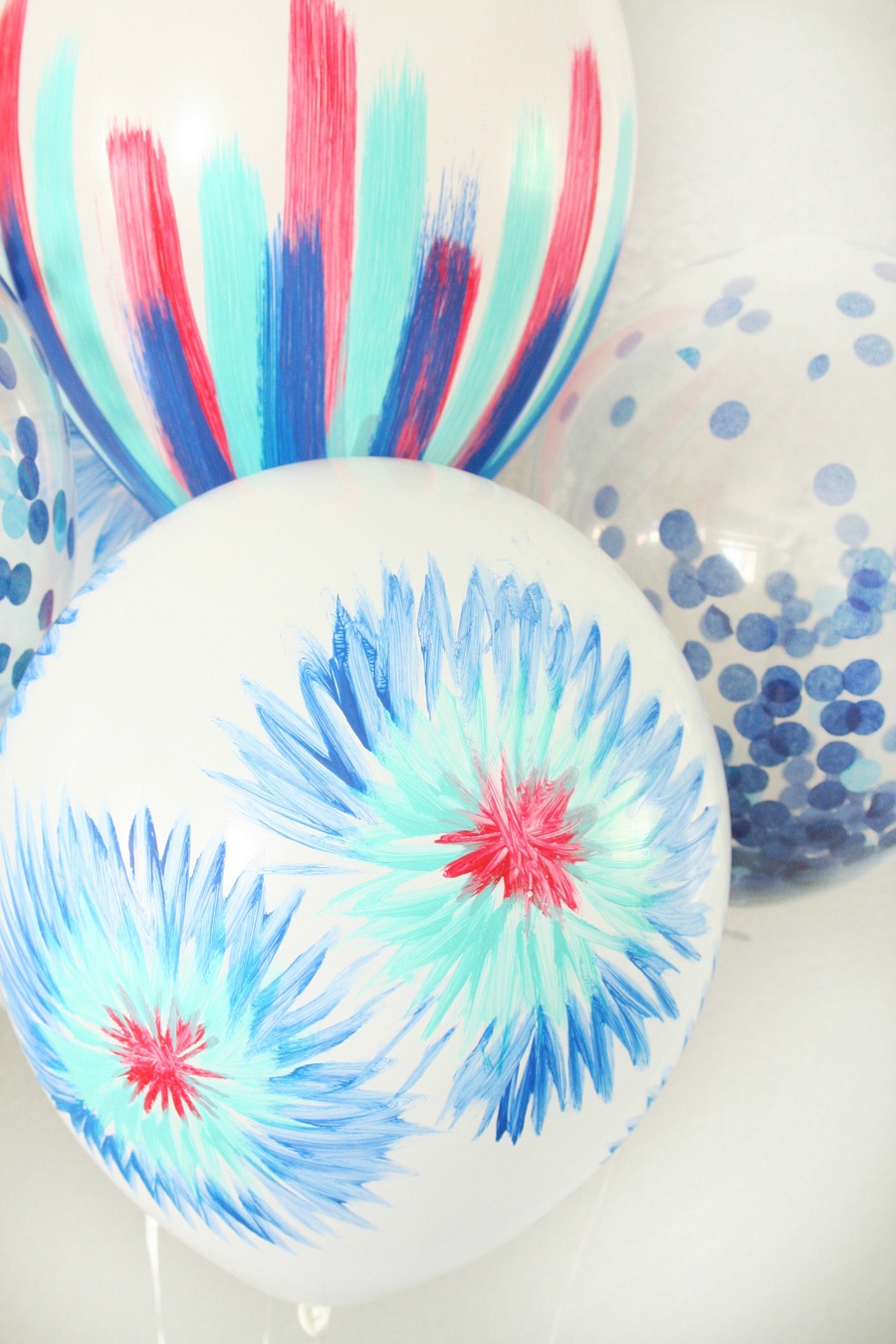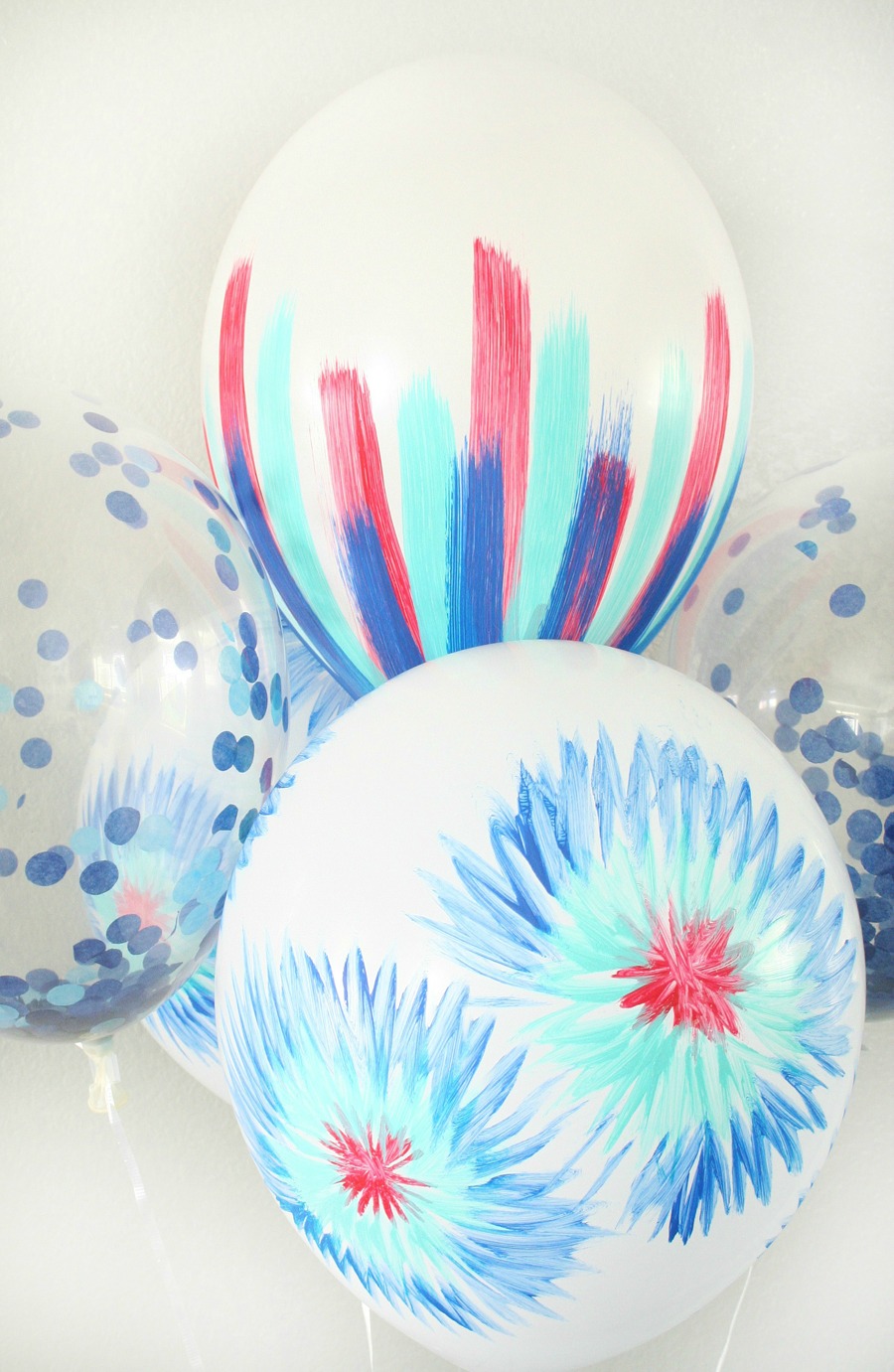 Be sure to check out all these other great 4th of July decor ideas…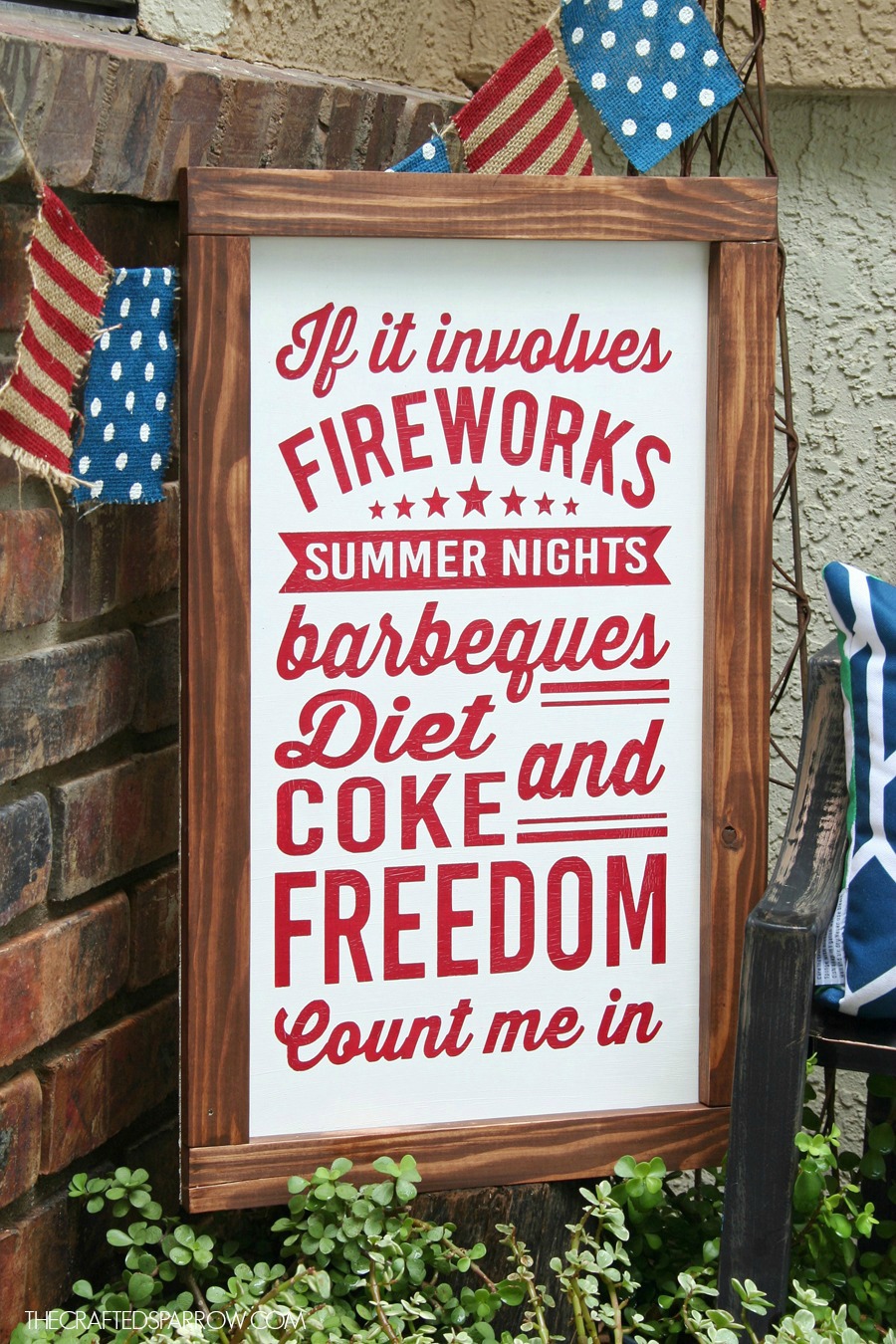 4th of July Sign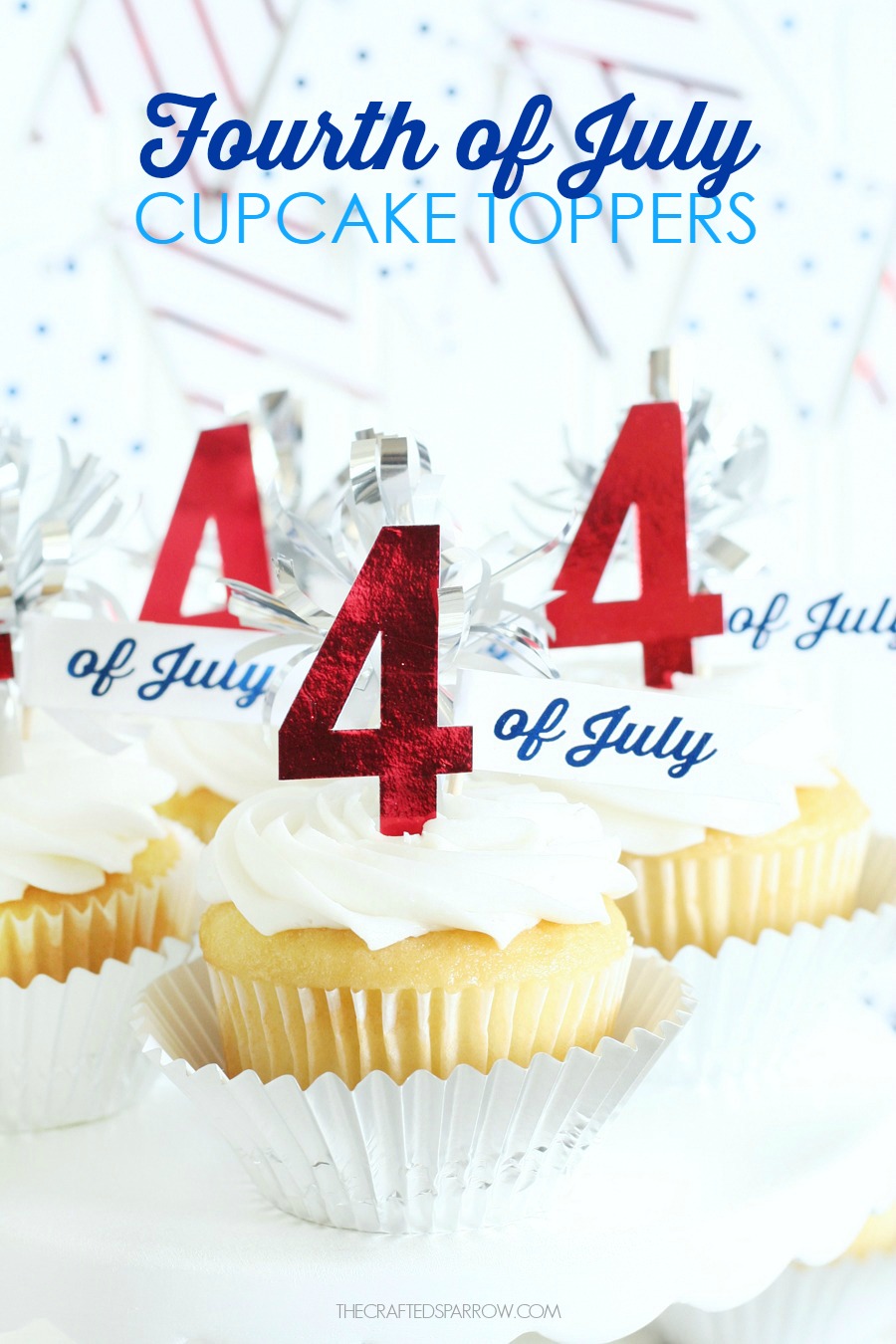 4th of July Cupcake Toppers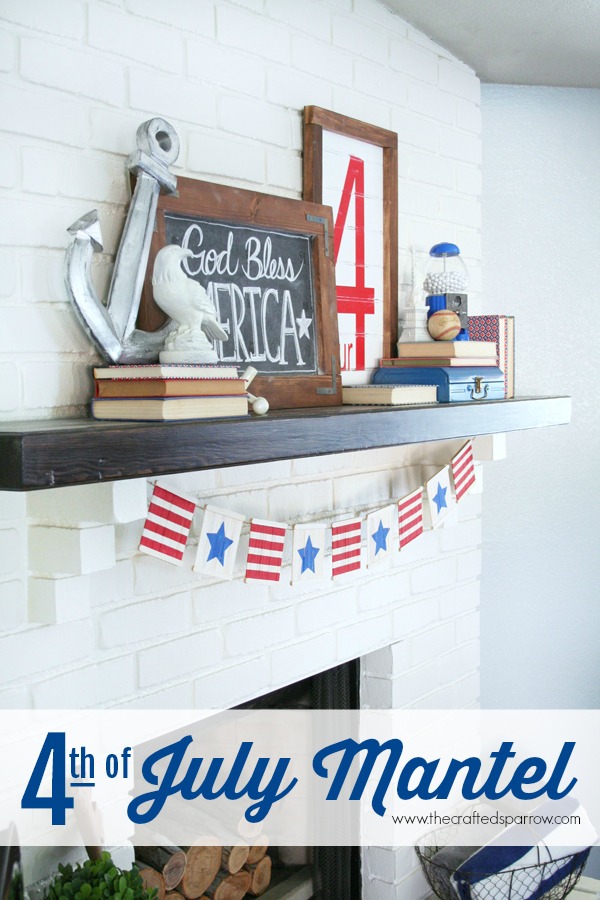 4th of July Mantel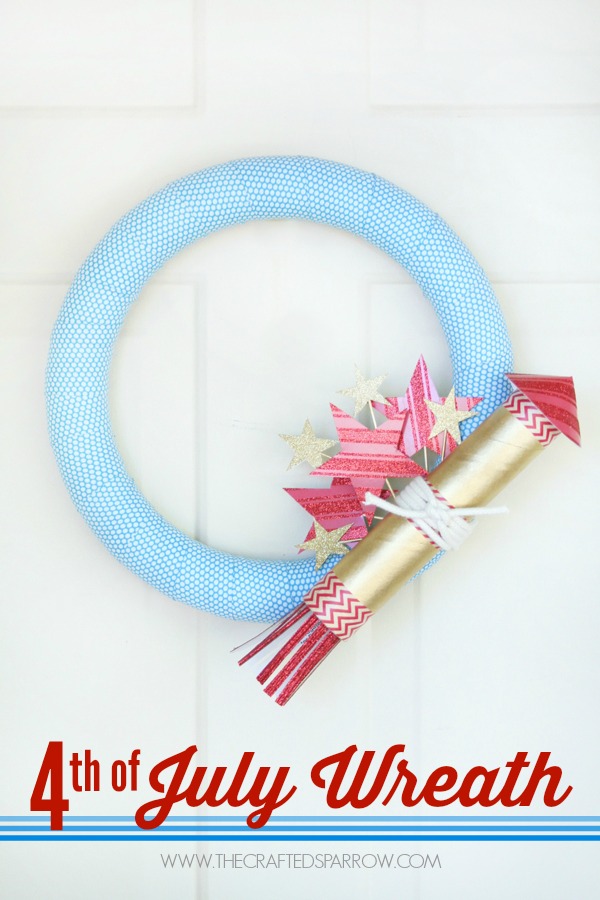 4th of July Wreath

DISCLOSURE | This is a sponsored conversation written by me on behalf of Balloon Time. The opinions and text are all mine.