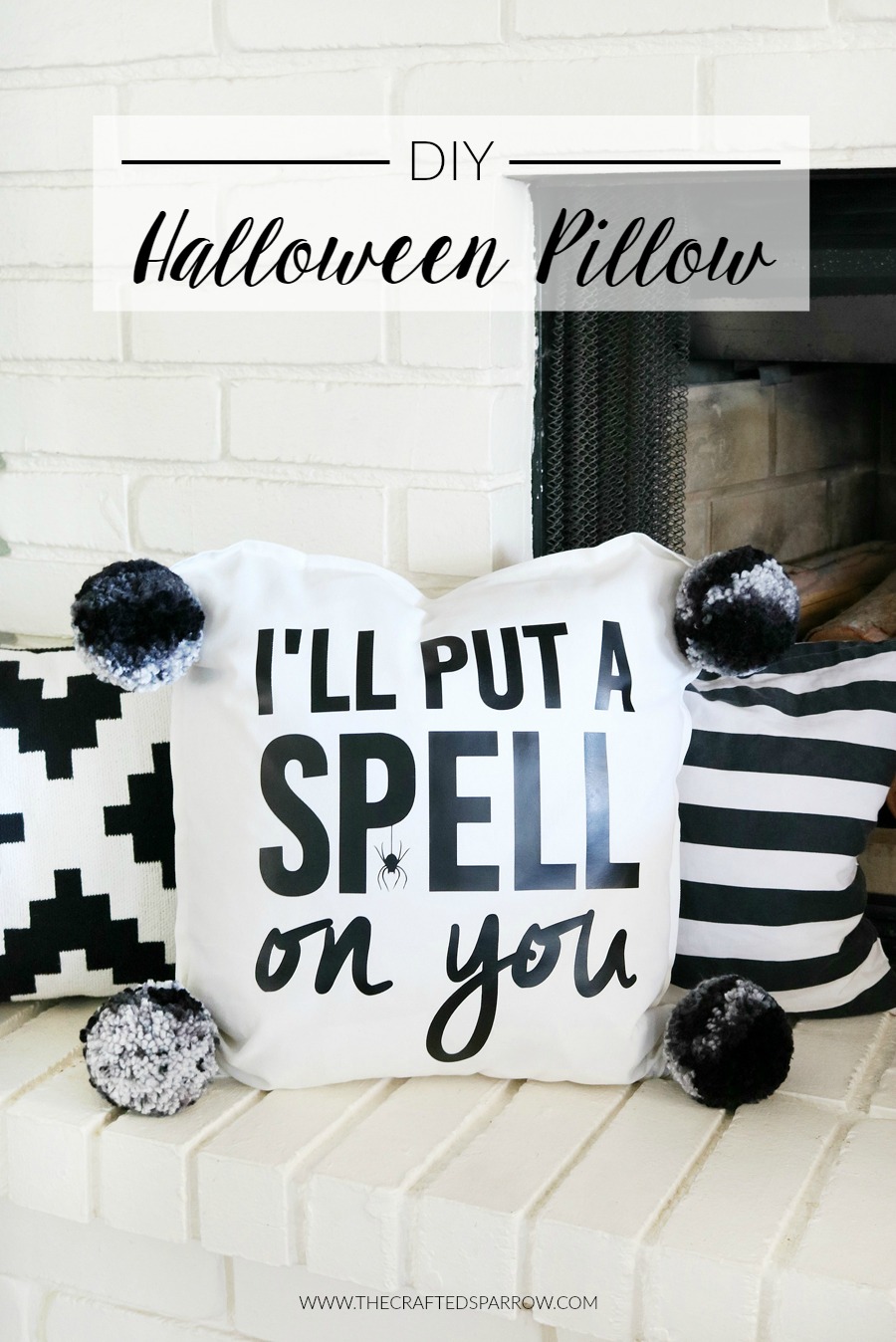 While I'm putting the finishing touches on my Halloween decor, I thought I'd share the fun project I made a few weeks back. This new DIY Halloween Pillow I made is going to go perfectly with the rest of my holiday decor this year, I can't wait to show you! For now, let me show you just how easy it was to make this cute pillow.
Supplies:
White Pillow Cover
Pillow Insert
Yarn
Pom-Pom Maker
Scissors
Black Heat Transfer Vinyl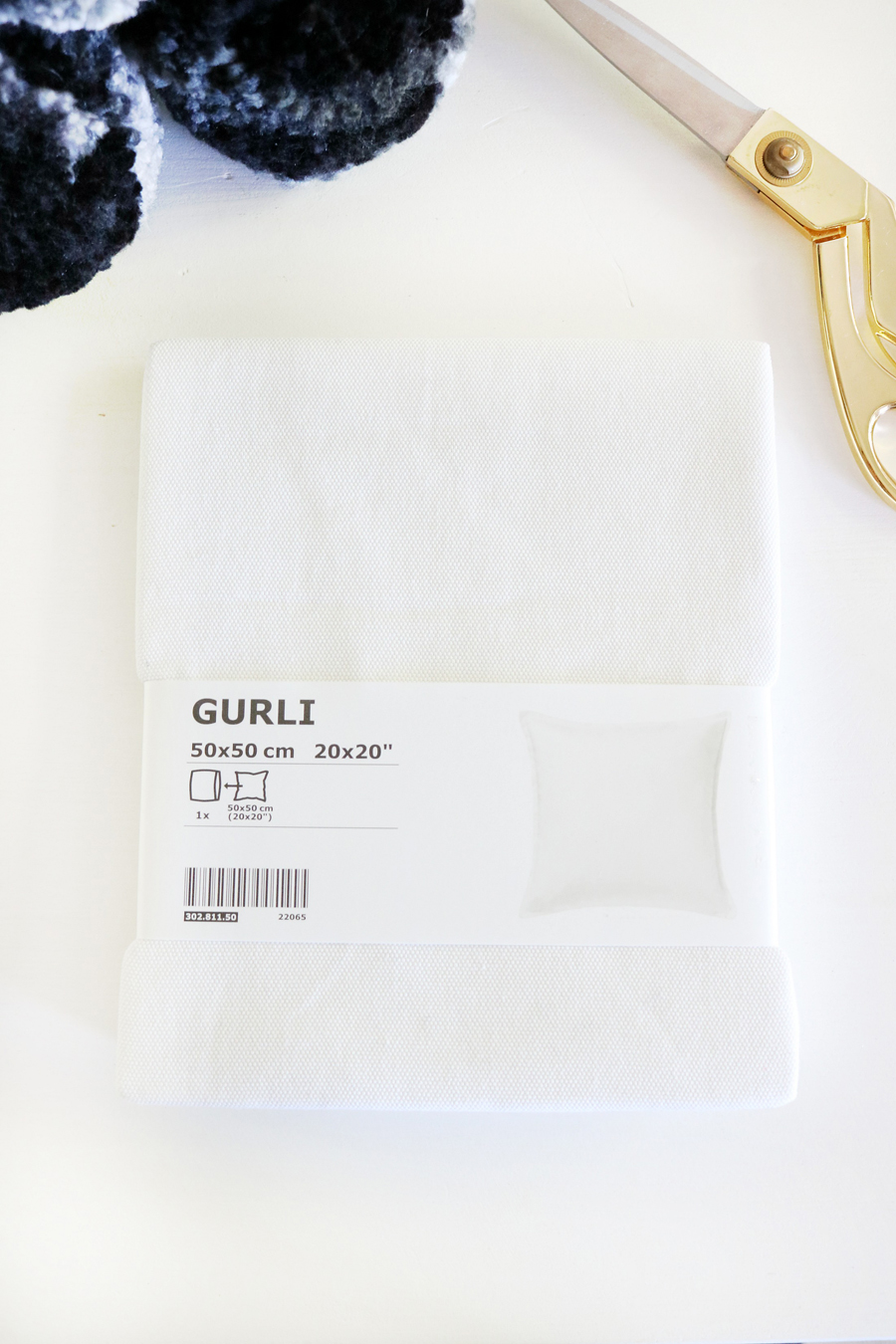 One of my favorite things about this DIY pillow is that I was able to use pre-made pillow covers from Ikea. That's a huge time saver and they come in a few colors for about $5. If you want to make your own pillow cover that works too, you can find an easy to make pillow cover tutorial HERE. Plus, this project will take you about an hour from start to finish.
First, I made my giant pom-poms for the pillow. I used a multi-color yarn and my awesome pom-pom maker, you can snag one at any craft store. They come in various sizes. You can find a ton of You Tube videos about how to use them. If you don't want to purchase one and want to get started on making pom-poms right this minute you can see my easy tutorial for making them by hand HERE!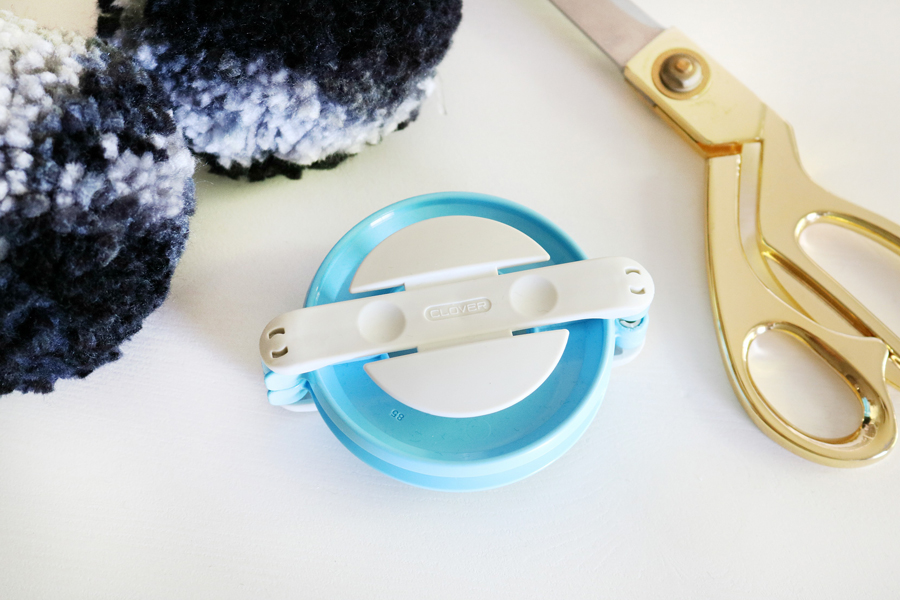 Using my cutting machine and design software I uploaded an image I made for my pillow. I cut the image out of heat transfer vinyl, being sure to mirror the image before cutting. Once the image was cut I weeded the vinyl leaving the clear plastic layer in place.
Center the image on your pillow cover then following the package instruction for the heat transfer vinyl iron to adhere the design to the pillow cover.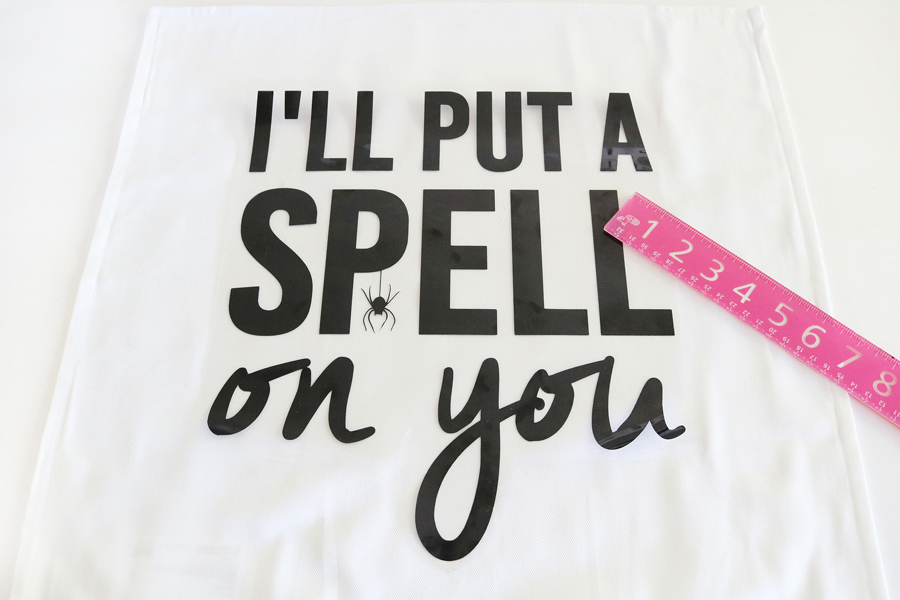 With hot glue, you can adhere the giant pom-poms to the corners of your pillow. These are of course optional and if you like it better without the pom-poms you can skip this step. Let's be real, everything is better with pom-poms am I right?!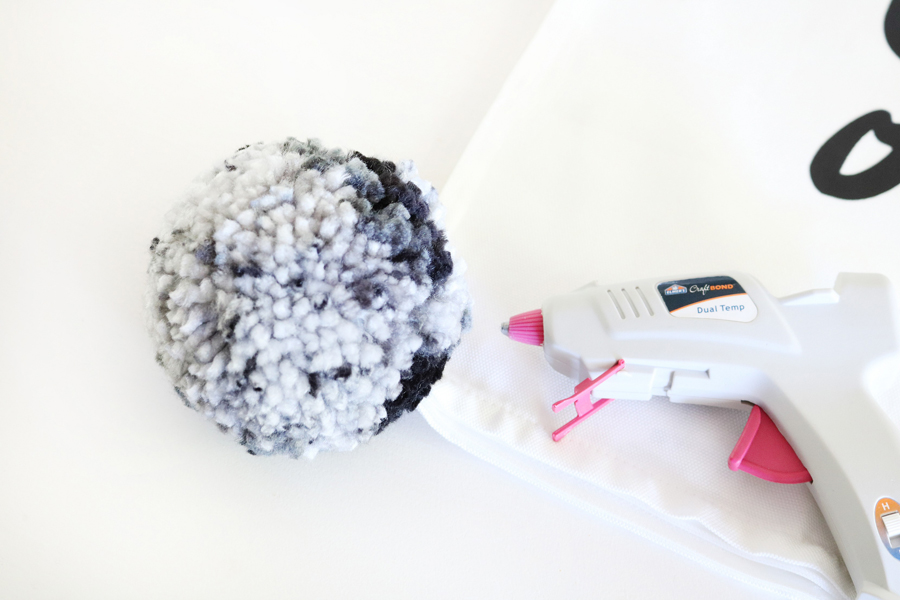 Insert your pillow form and you're finished. Creating custom pillows for holidays is one of my favorite ways to decorate, they add so much to the decor and take hardly any time to make.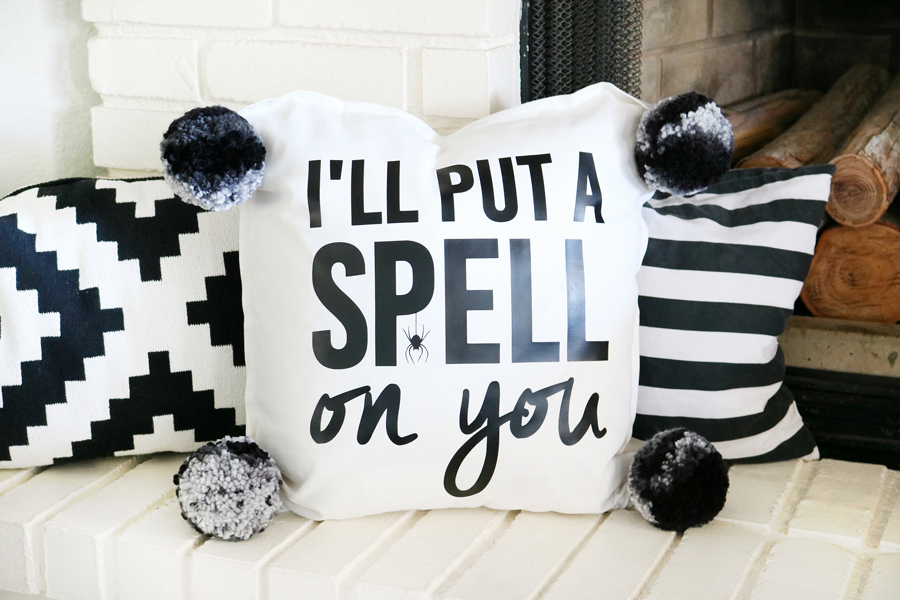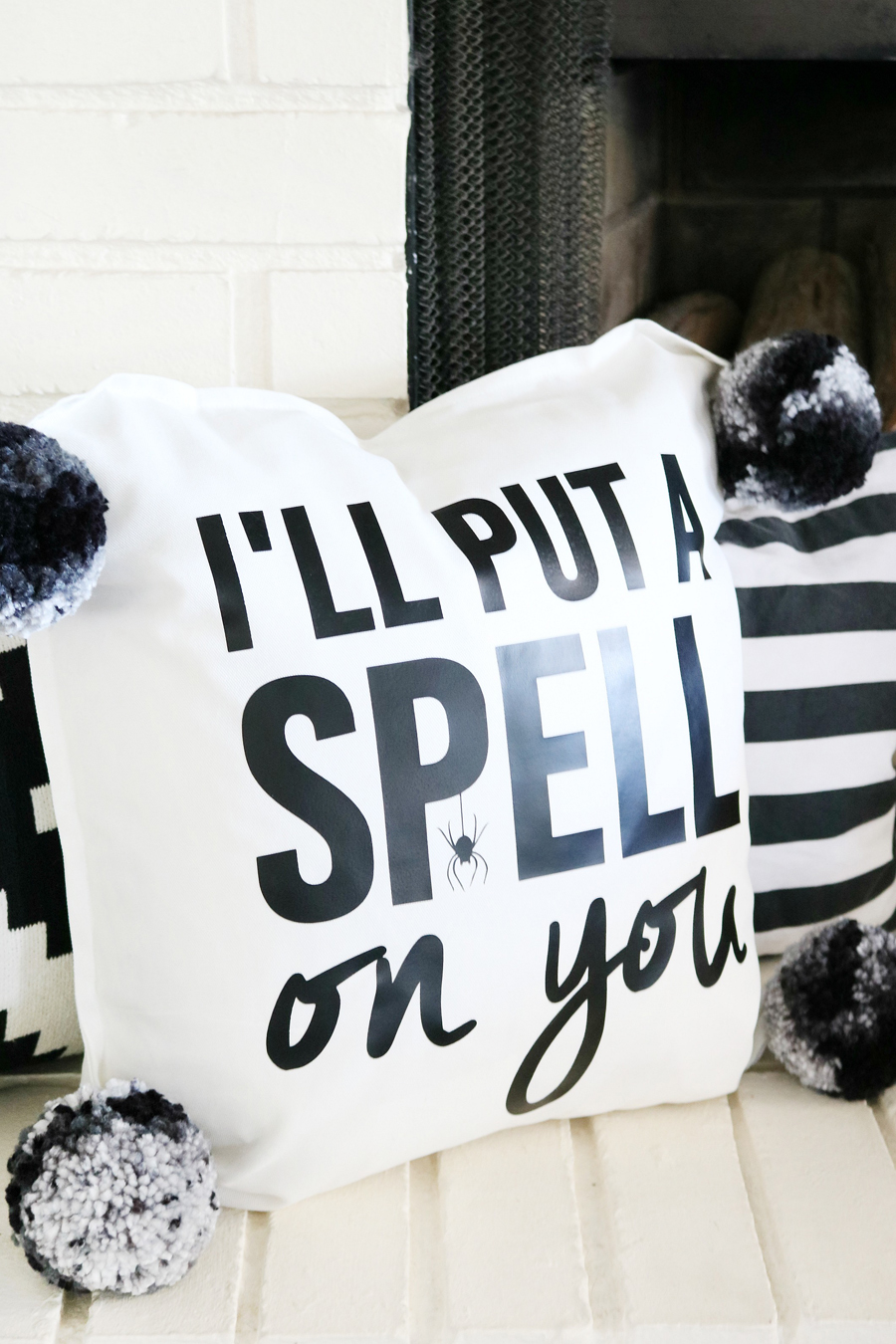 Be sure to check out these other awesome Halloween ideas…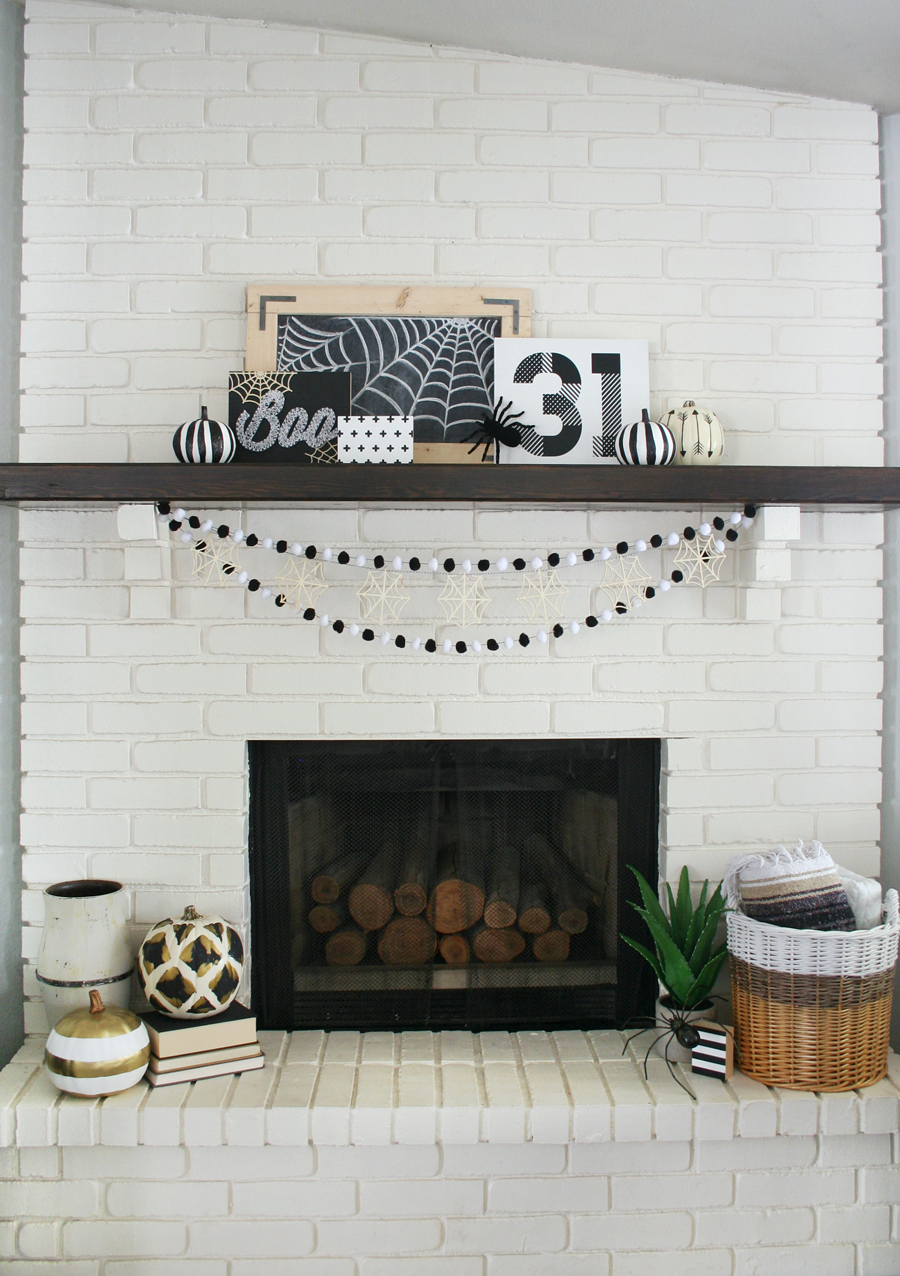 Black & White Halloween Mantel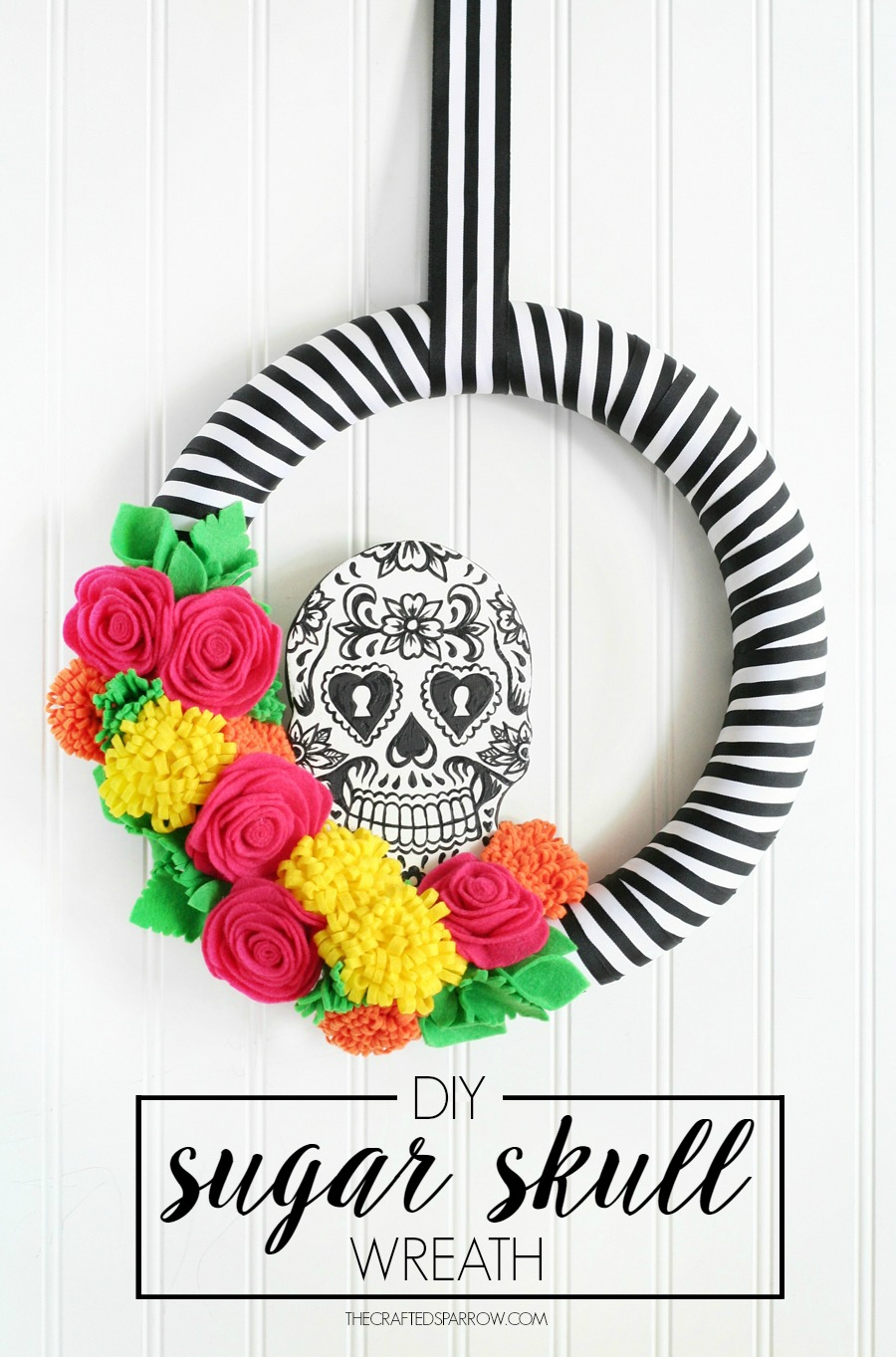 DIY Sugar Skull Wreath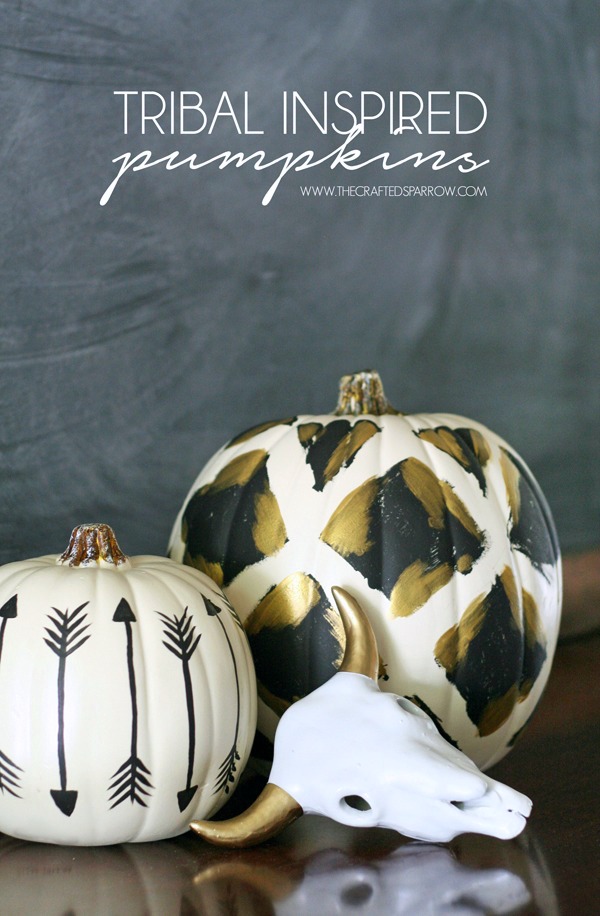 Tribal Inspired Pumpkins
DISCLOSURE | This post may contain affiliate links.