So I've been super obsessed lately with the Fry's brand of Chicken Tortilla Soup. So stinkin yummy! I've never had it before I had it from there, so I didn't know what to expect. Theirs is creamy and just plain good. But at $3.99 a pop for a 32oz. container it can get pricey. So I decided to make my own. And yes I know it's a bazillion degrees here in Arizona today, but I've been craving this. Keep reading for the recipe.
* Grilled chicken shredded
( I used 1 whole small rotisserie chicken from the grocery store )
* 1 1/2 Cans Black beans ( I added the bean juice too )
* 1 Can Refried beans
* 3 Cans Chicken stock + 1 Can Water
( You can add more liquids if your crockpot has room, this amount filled up my pot )
* 1-2 Cans Diced tomatoes
* 1 Can Corn
* Cilantro – A big bunch ( Add more if you love it )
* 1-2 Cans Green chili's
( My picture shows jalepenos since that's all I had on hand, use chili's )
* 1 Medium diced onion
* Celery – About 3 or 4 stalks diced
* 2-3 Carrots small dice
( I didn't use these, I'm not a huge cooked carrot fan )
* 1/2 Tbs. Garlic powder
* Salt & Pepper as desired
* 1 Packet of Taco seasoning
* Potato flakes to thicken soup if needed
Corn tortilla chips
( I love club crackers too, don't know why…just do )
Shredded cheese, I prefer the Cheddar/Monterrey jack blend
Sour Cream
Cilantro
Fresh limes to squeeze
Add all your canned ingredients into your crockpot. Now add your chicken, and seasonings.
Add all your liquids.
Put on low for 8 hours, or high for 4 – 6 hours. Stir occasionally. When it's done cooking if you see that it isn't the consistency you'd like it to be add some of the potato flakes to thicken it up a little. Just add a little at a time until you've achieved the thickness you desire. Now put in your lovely bowls, and top with your favorite toppings and enjoy!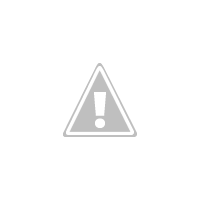 P.S. I also added sour cream to the actual soup while cooking, I had foud that since I didn't have the green chili's I wanted and all I had on hand was jalepenos that my soup was too spicy for me. I only added a tablespoon of the jalepenos, but it was fine once I calmed it down with the sour cream. It didn't turn out the way I was hoping like the Fry's one, but I will have to play around with it I think. None the less it was still good. I made so much of it though, I froze some for when the cooler months arrive. Ha…I could be waiting a while for cooler months! ;D