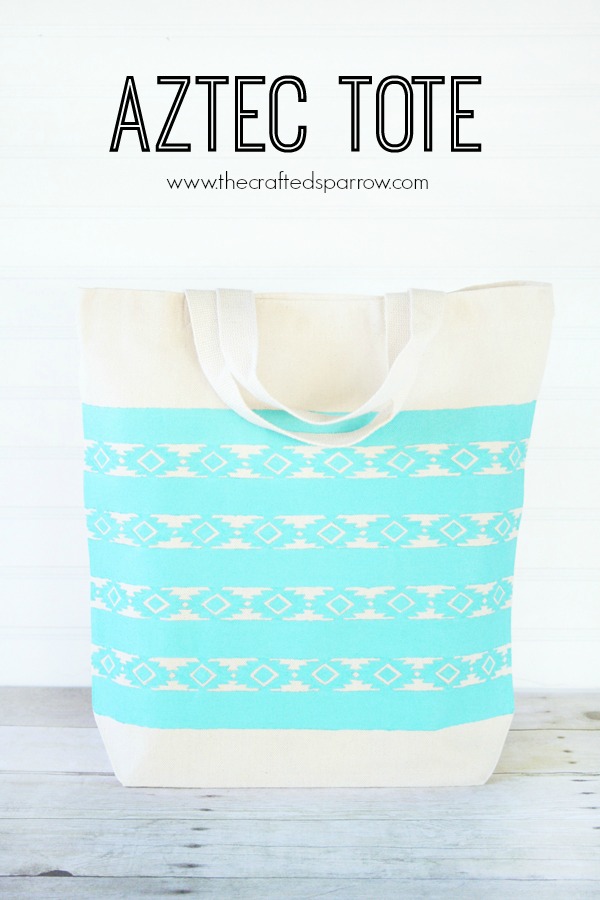 At the end of the school year I love to give gifts to the teachers in our lives, since it's the beginning of summer I usually make some sort of tote bag to fill with goodies.
This Aztec Tote was the tote bag I painted for one of the teachers, it is such a fun tote and it fit her personality and style perfectly.
Supplies:
–  canvas tote bag, you can find some HERE from Consumer Crafts
–  DecoArt fabric paint, outdoor paint, or multi-surface paint
–  DecoArt fabric medium
–  foam brush
–  painters tape
–  southwest stencil
–  small paint brush (optional)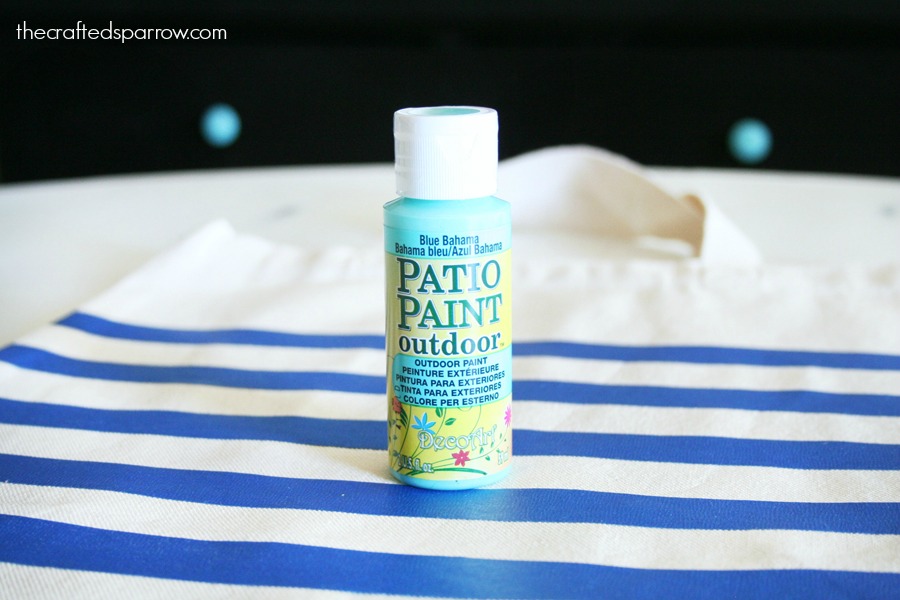 Using your painters tape and a ruler tape off stripes on the front of your tote bag.  Be sure to press your painters tape well so you seal all the edges.
I chose to use what I had on hand which was the DecoArt Patio Paint in Blue Bahama (love this bright color).  It is a perfect color for summer.  I just simply mixed it with some of the DecoArt fabric medium according to package instructions.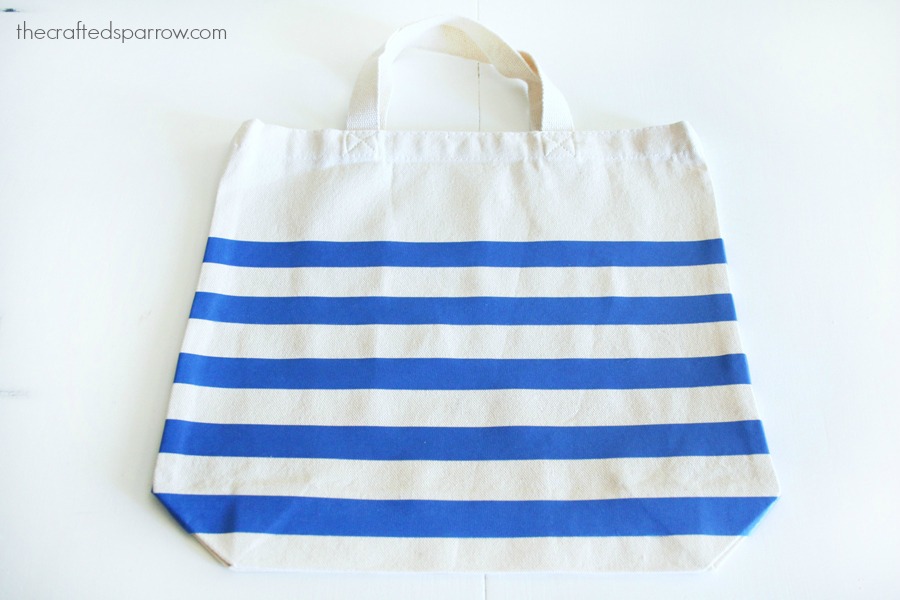 Using your foam brush start by painting your stripes.  I did two coats for the stripes.
For the Aztec pattern I originally was going to use a freezer paper stencil, which if I were you I would still do.  You can see some freezer paper stencil projects HERE & HERE for instructions.  For me the freezer paper stencil just wasn't working this time around, I'm pretty sure my freezer paper was old and had been in my hot garage for too long.  Since I also didn't have any available vinyl on hand I chose to do this project old school.
I found my Aztec pattern with my Cricut design space software, so I used my Explore machine to cut out a template on to some cardstock.  This is the Cricut cartridge it came from.
I then used a pencil to draw the pattern on the empty stripes between my painted stripes.
Using a small detail paint brush I just basically painted in my Aztec design.  Let your tote dry completely, which luckily shouldn't take long.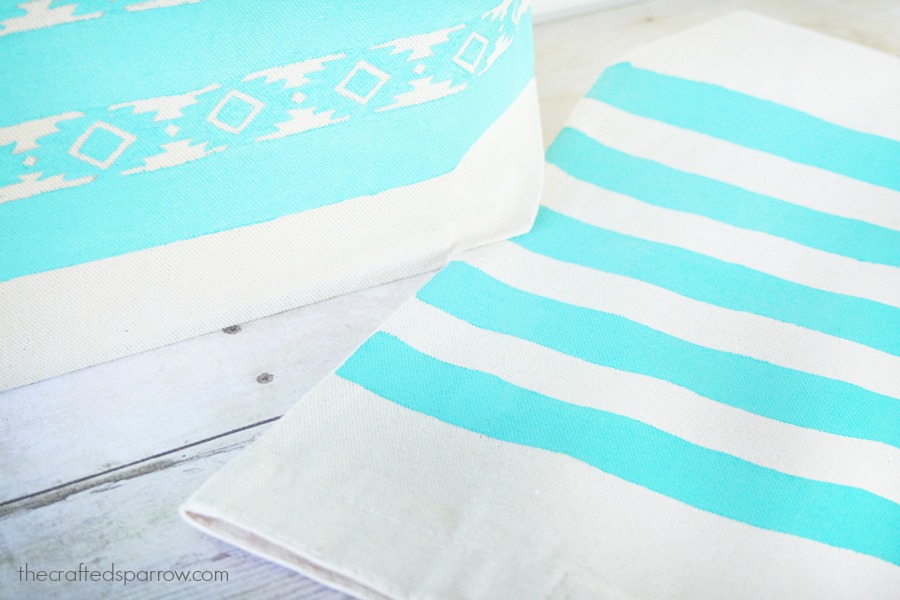 Fill your tote with your favorite summer goodies for your favorite teachers and wish them a happy summer.  This also makes a great summer tote for those lazy beach days.
Be sure to come back tomorrow, I will be sharing the free printable I made to go with these cute totes.