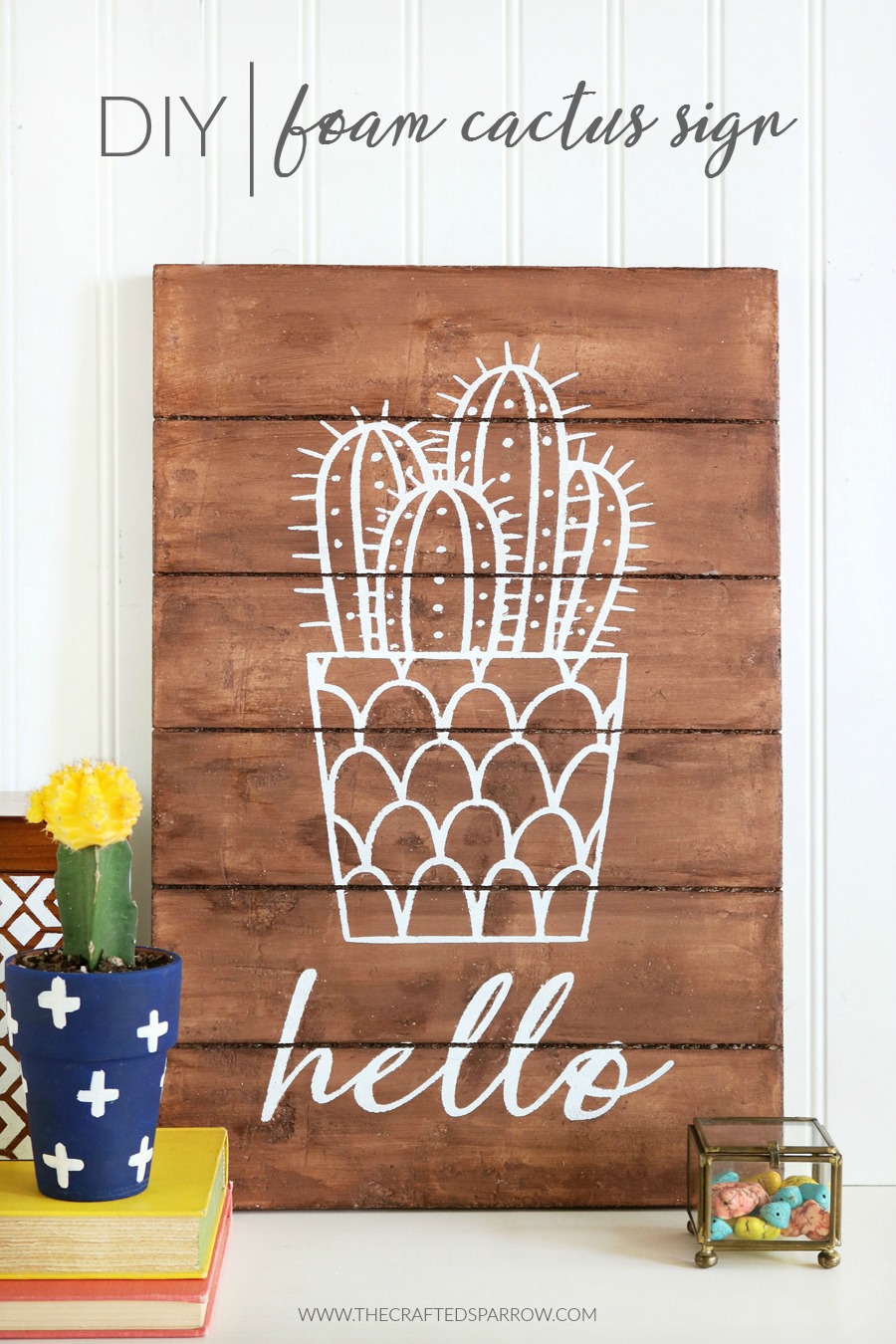 I don't think my love for cactus inspired projects is going to end anytime soon! Living in Arizona, it's only natural that my love for these gorgeous plants has grown to immense proportions. This DIY Foam Cactus Sign is such an easy project, yeah…I said foam! Looks like wood right?
When Make It: Fun Crafts® asked us to create summer wall art out of their awesome foam sheets this month I knew that I needed a faux wood planked sign. I went back and forth between something more tropical for the design or a cactus, ultimately my love for cacti won!
Supplies:
Make It: Fun Crafts® Foam Sheets
Make It: Fun Crafts® Smooth Finish Paintable Coating
Make It: Fun® Foam Saw or Make It: Fun® Electric Cutter
Cricut Explore Cutting Machine
Foam Brushes
Acrylic Paint or Wood Stain
Ruler
Vinyl Stencil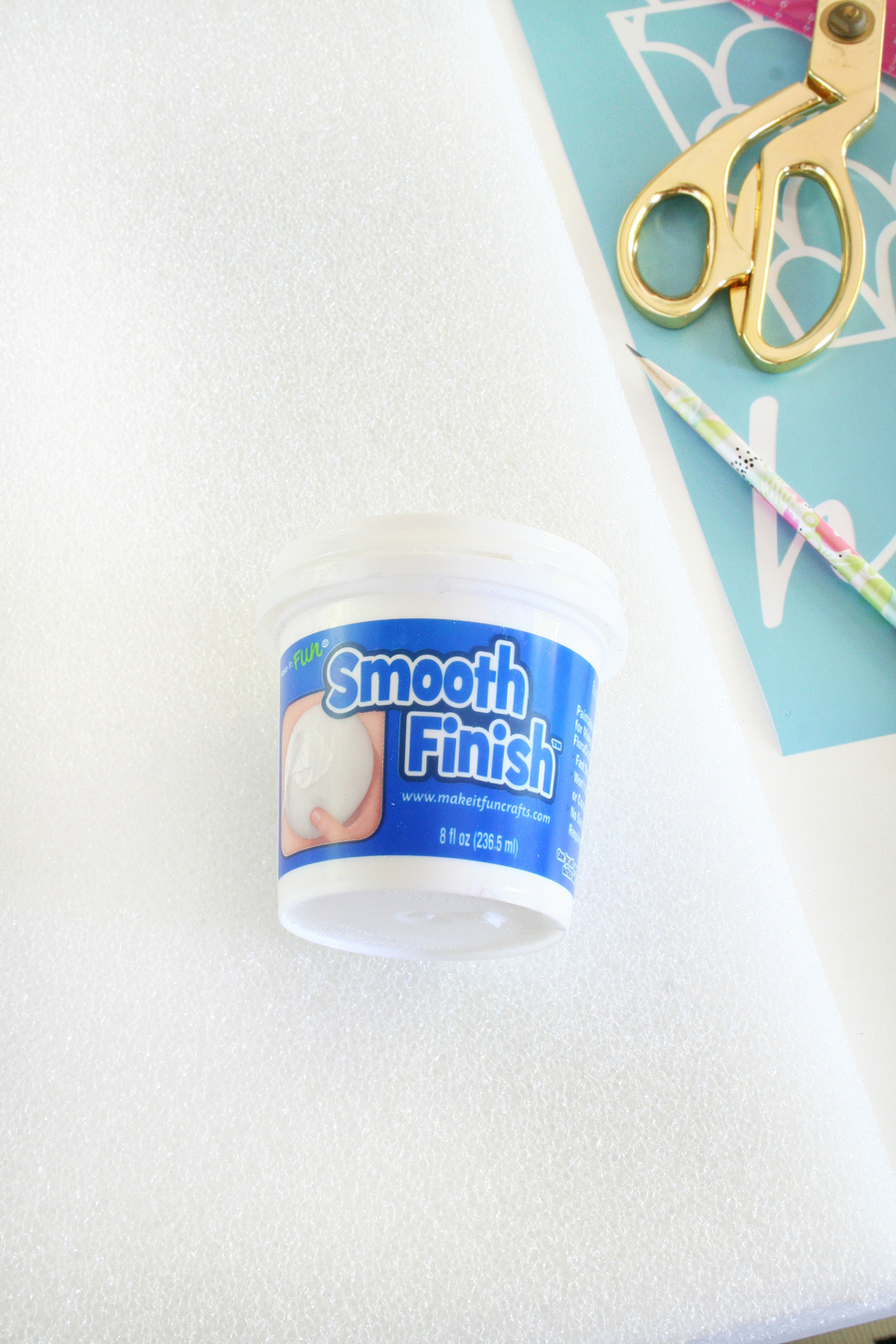 I started by cutting my foam sheet to 12 x 18″ with the electric cutter. Then I gave the whole sheet a couple coats of the smooth finish, making sure that each coat dries completely before applying the next coat.
Once the smooth finish is dry I lightly sanded the whole thing with a fine grit sandpaper. Then I wiped it clean from any dust.
Using a ruler I divided my foam sheet into 6 equal 3″ sections to resemble wood planks. I used a plastic tool to indent each line to mimic the gap between the planks.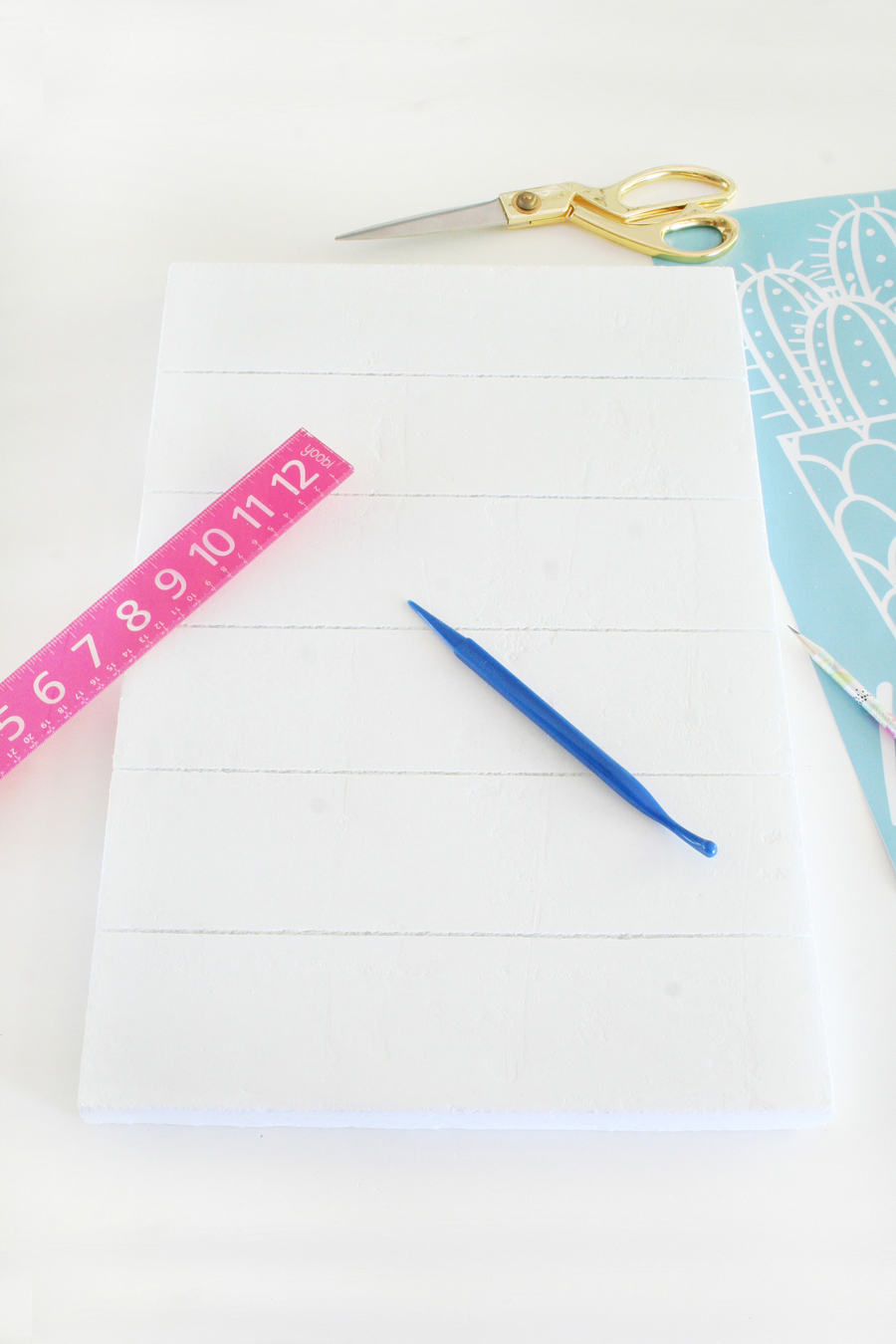 Next, I used some wood stain I already had on hand to paint the whole sign. I gave it two quick coats, wiping off any excess with paper towels as I went.
You could definitely use acrylic paints for this if you don't have wood stain or want a painted version.
Tip: Be sure you let the sign dry once you've done this step for at least 24 hours if you're applying a vinyl stencil. The paint / stain can cause the smooth finish to become a little wet again.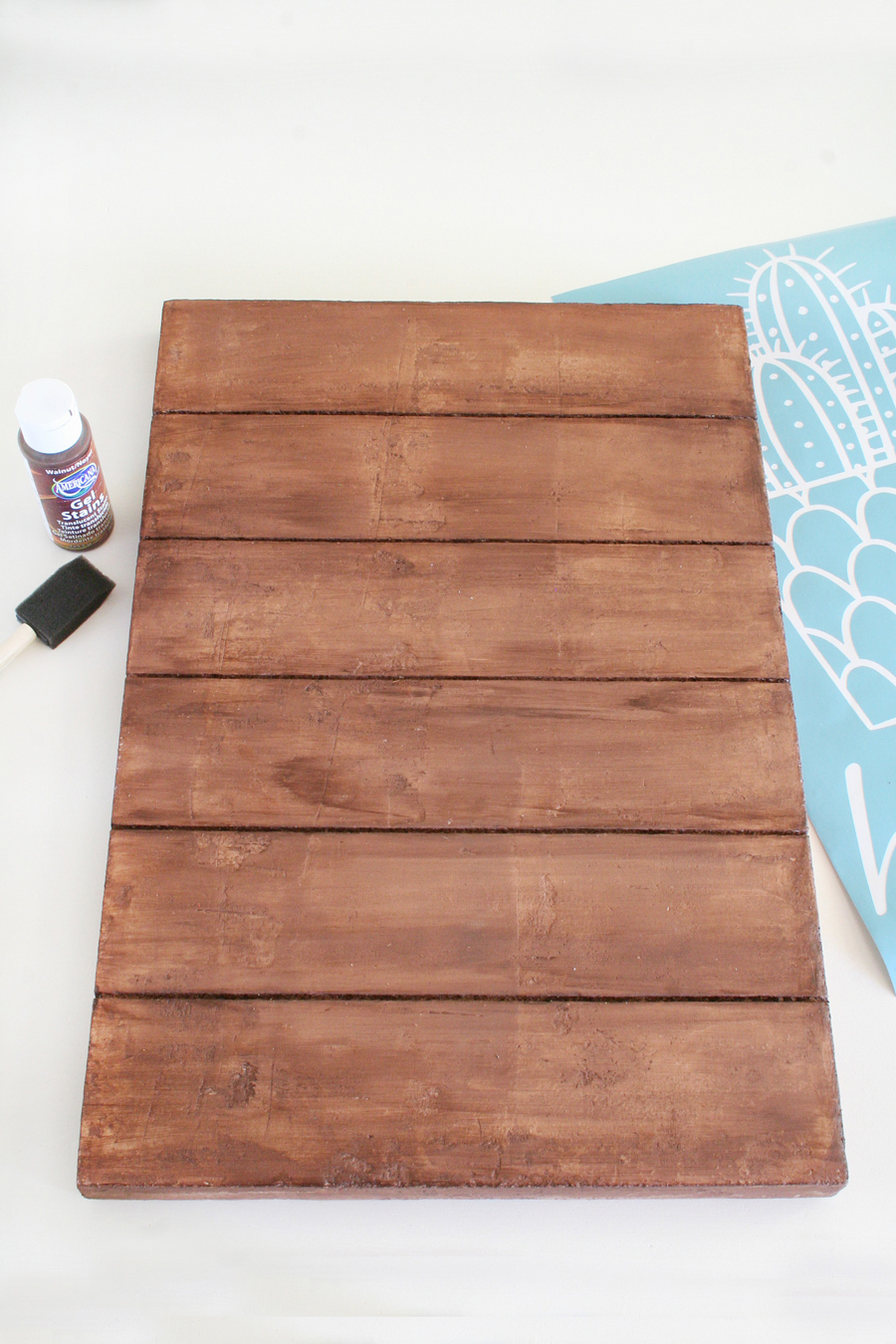 To create your vinyl stencil you can download the free printable HERE. Then you can open it in your vinyl cutting machine software to create a cuttable file, then just size to fit your surface.
Feel free to just print the printable template to frame or hang even if you don't want to create your own version of this sign.

Note: This printable / template is for personal use only. All printables and materials provided here on The Crafted Sparrow are owned strictly by The Crafted Sparrow. They are not to be used for resale purposes under any circumstance.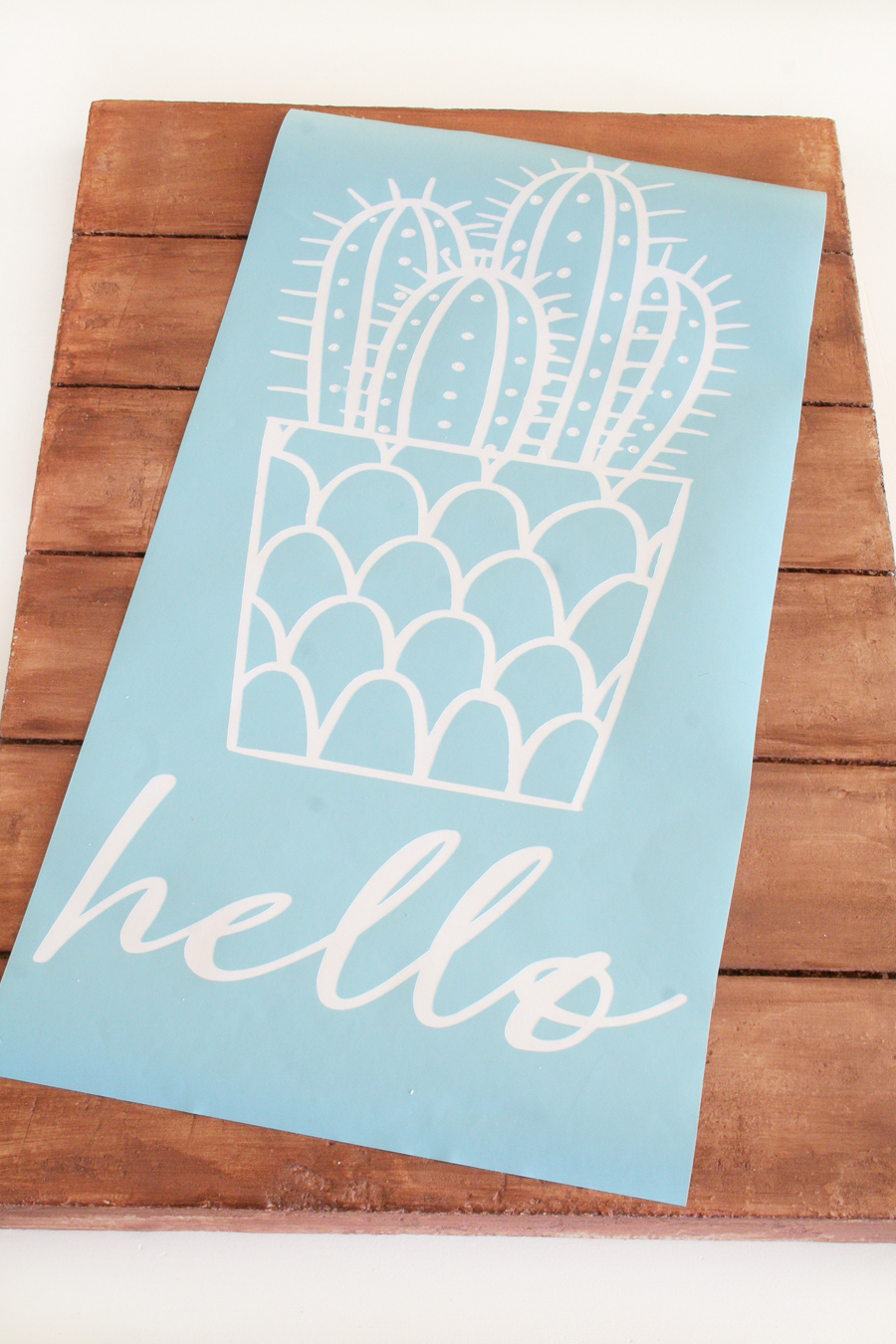 After I weeded the vinyl stencil I applied it carefully to the foam. then I used a rubber scraper to smooth out any bubbles.
Using a foam brush I painted my sign with white acrylic paint. Then I carefully removed the vinyl stencil.
If for some reason any stain / paint comes up from the foam with the stencil just use a small paintbrush to touch it up.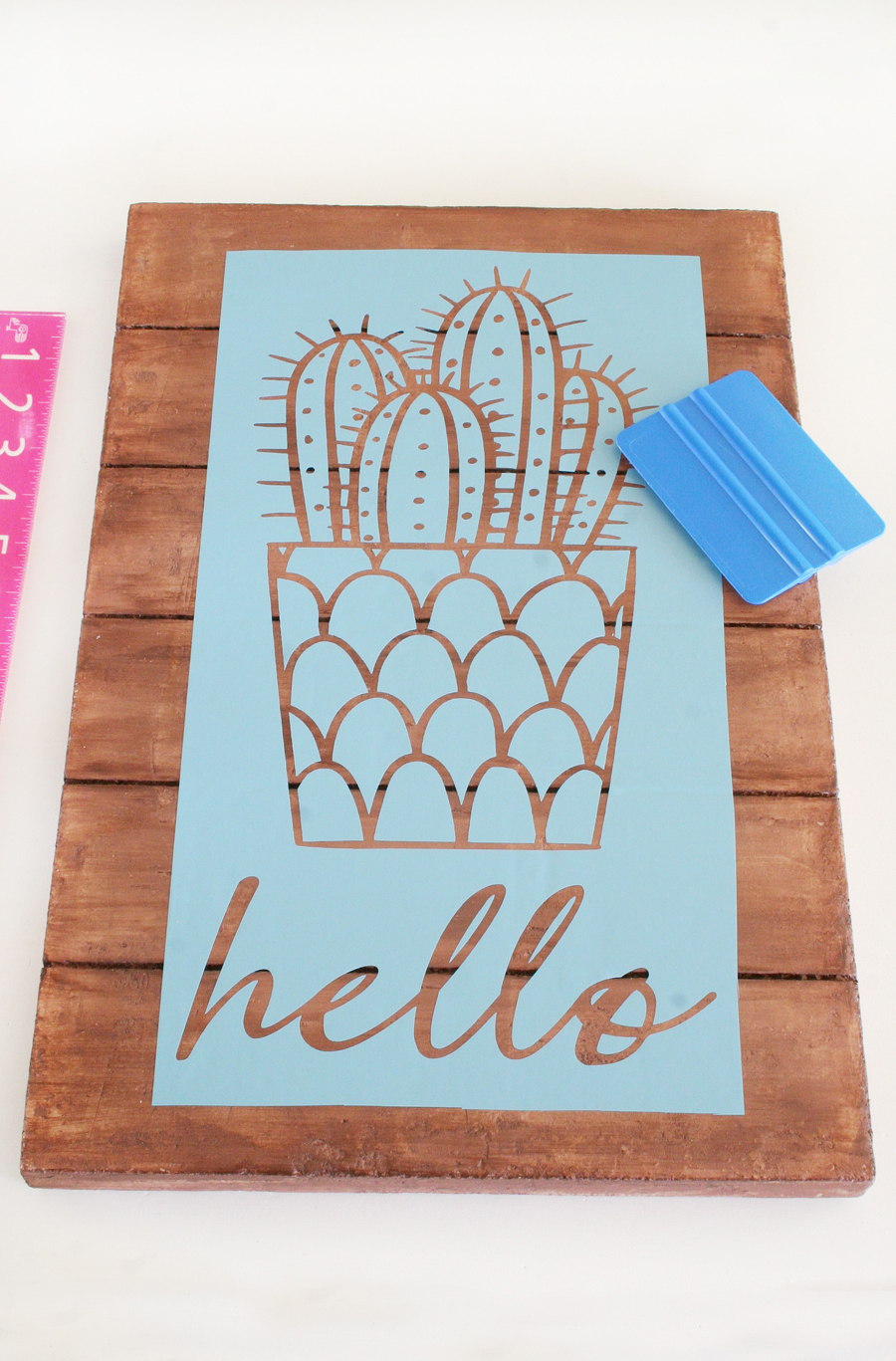 This cute sign turned out just as good as I hoped. I love that it's light as a feather, not heavy like it would have been if it was made out of wood.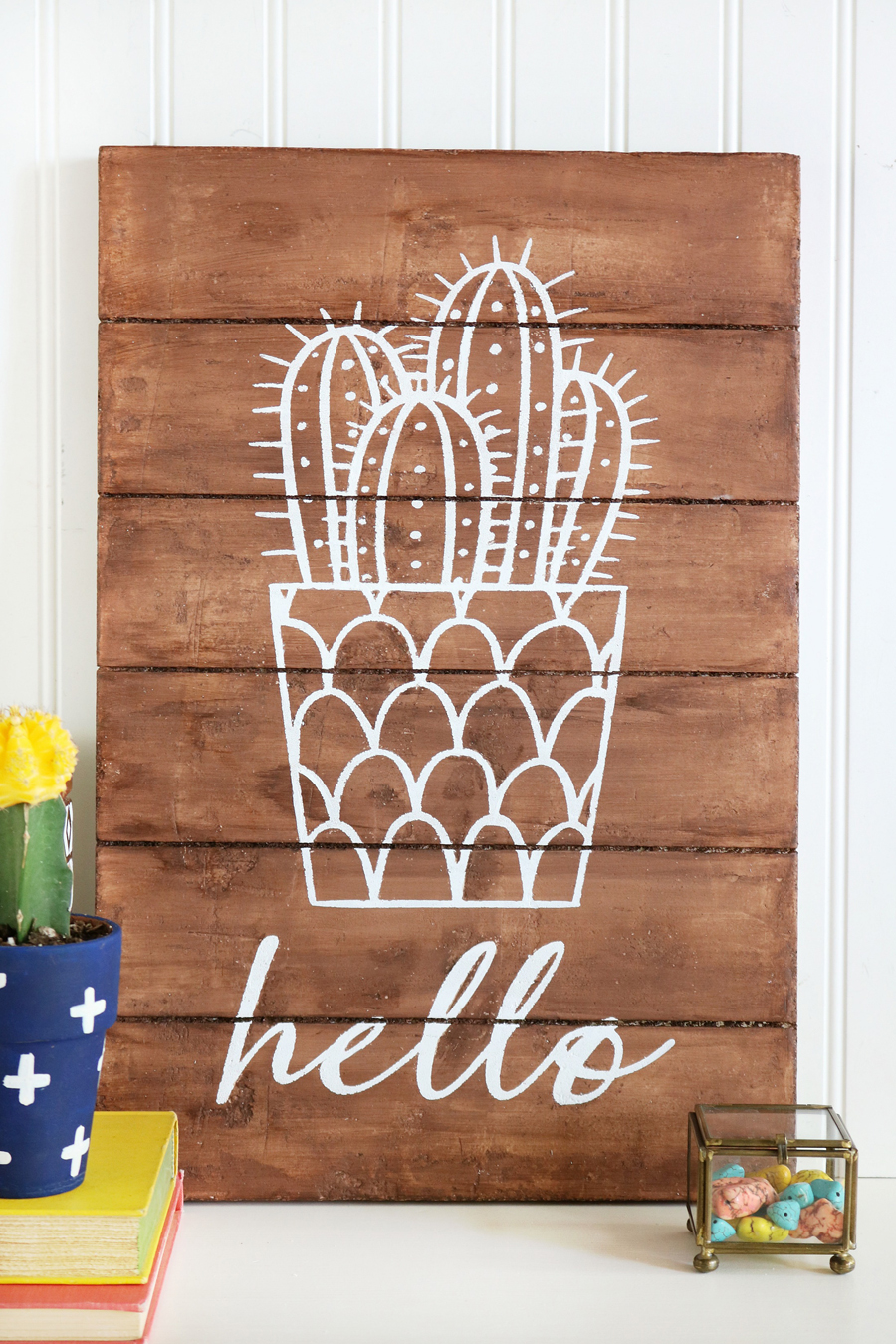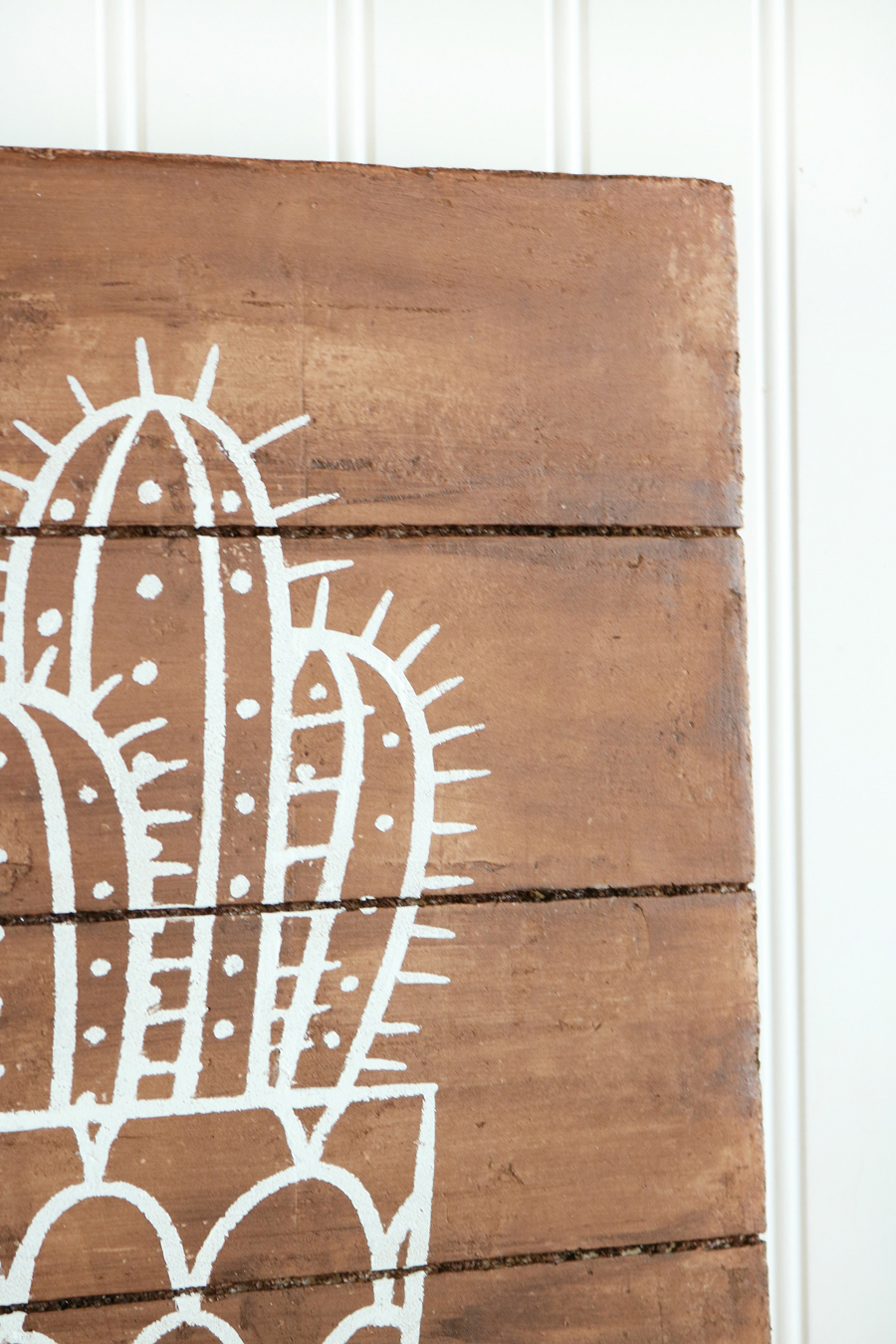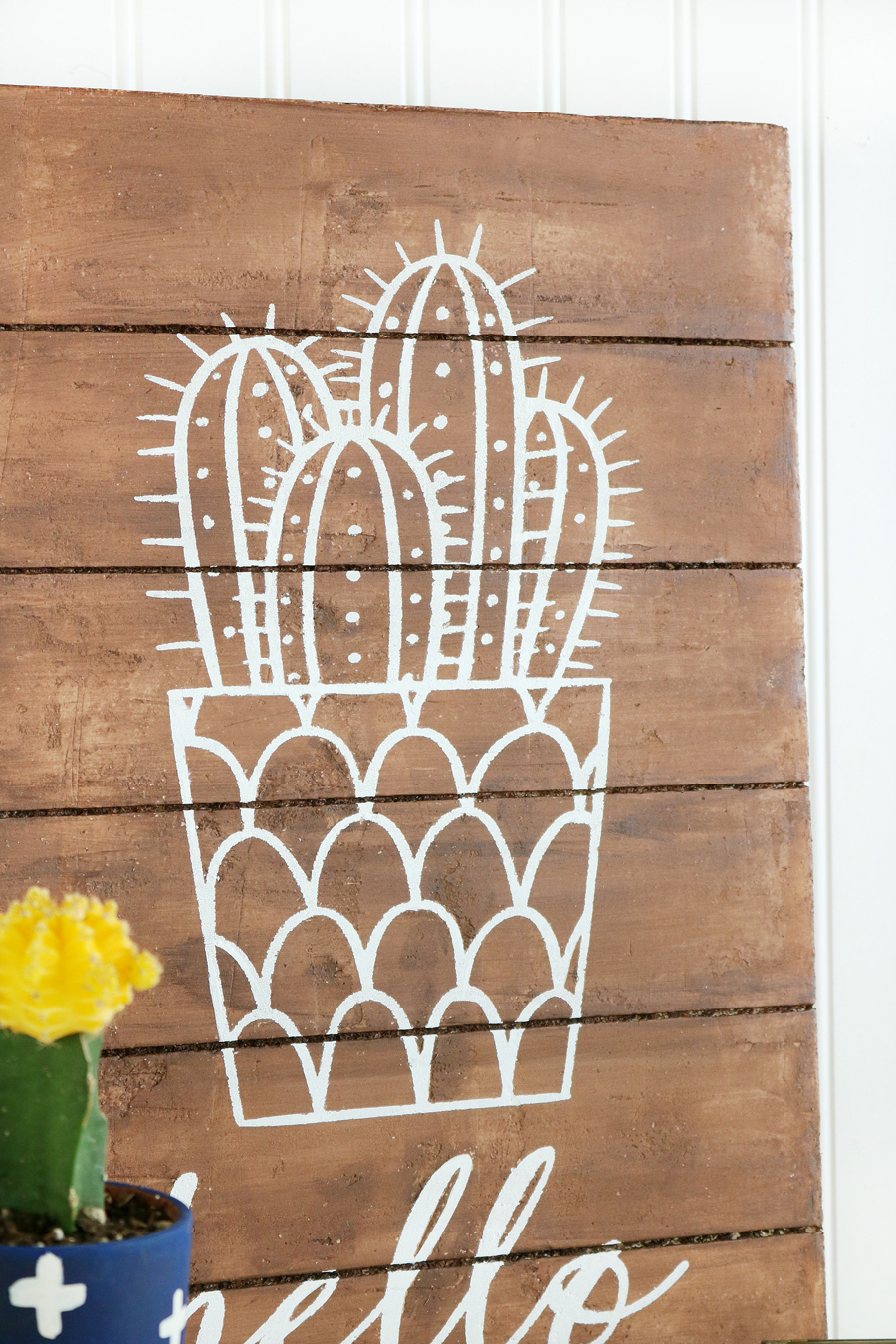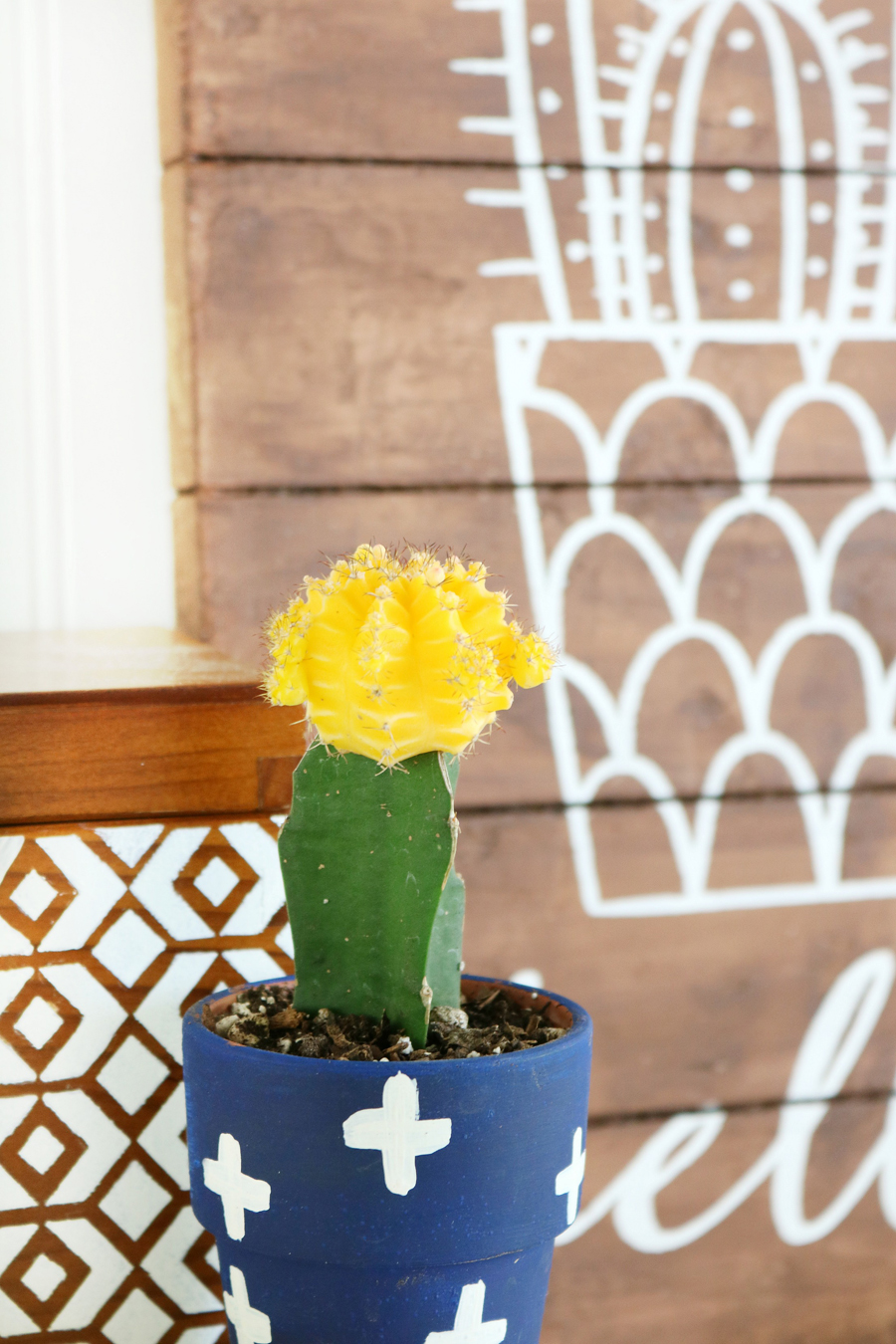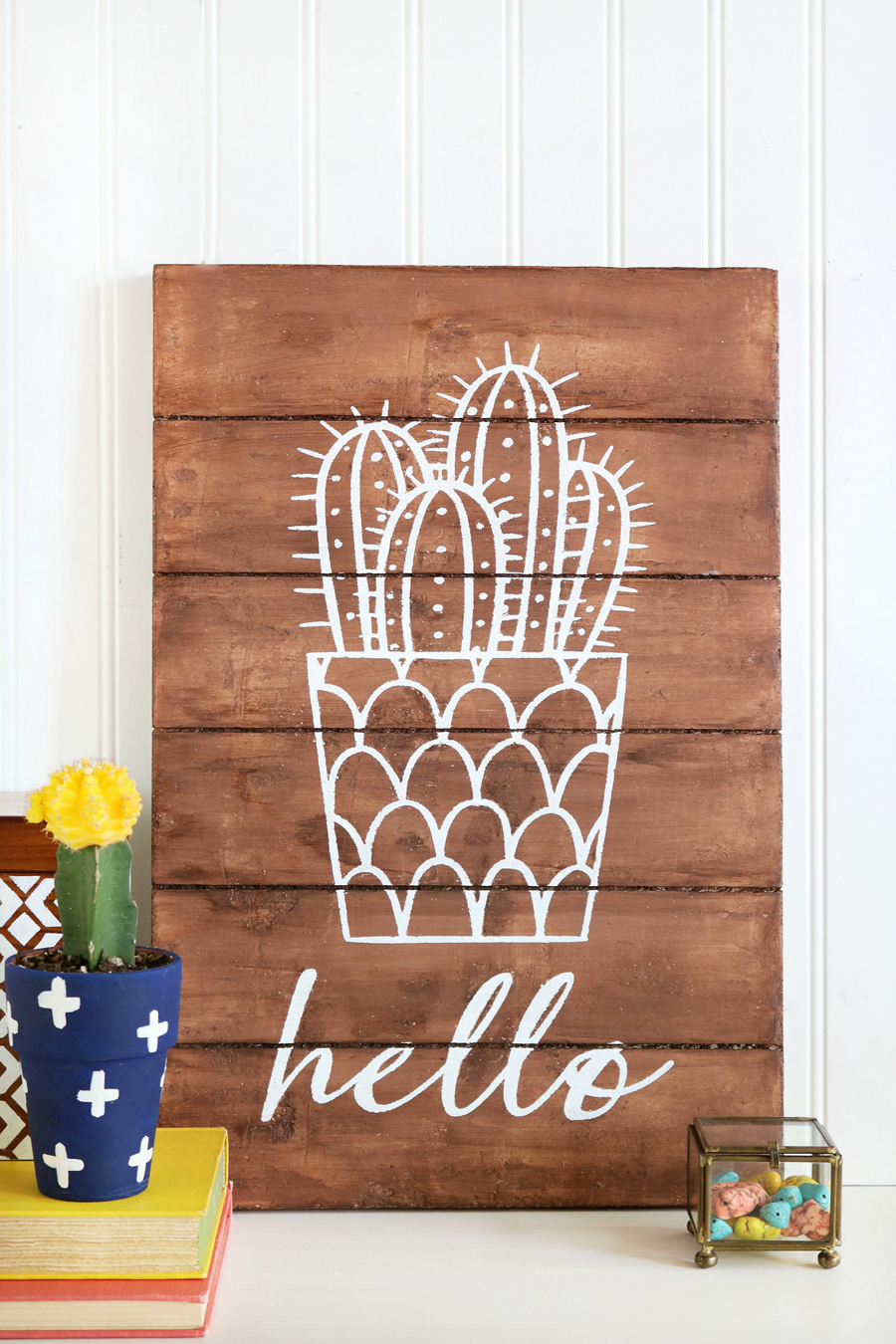 If you loved this cactus project, be sure you check out these other cactus ideas!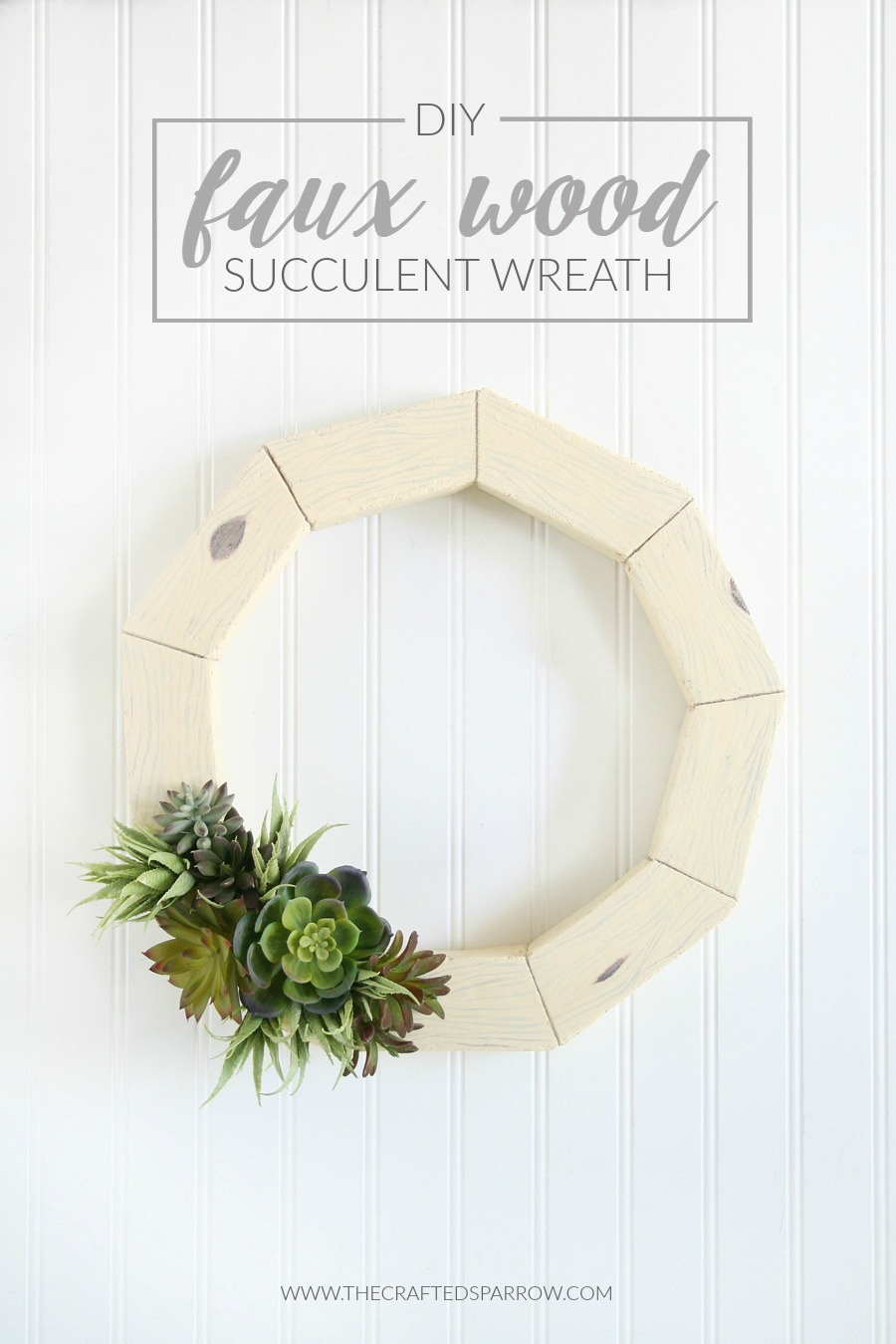 DIY Faux Wood Succulent Wreath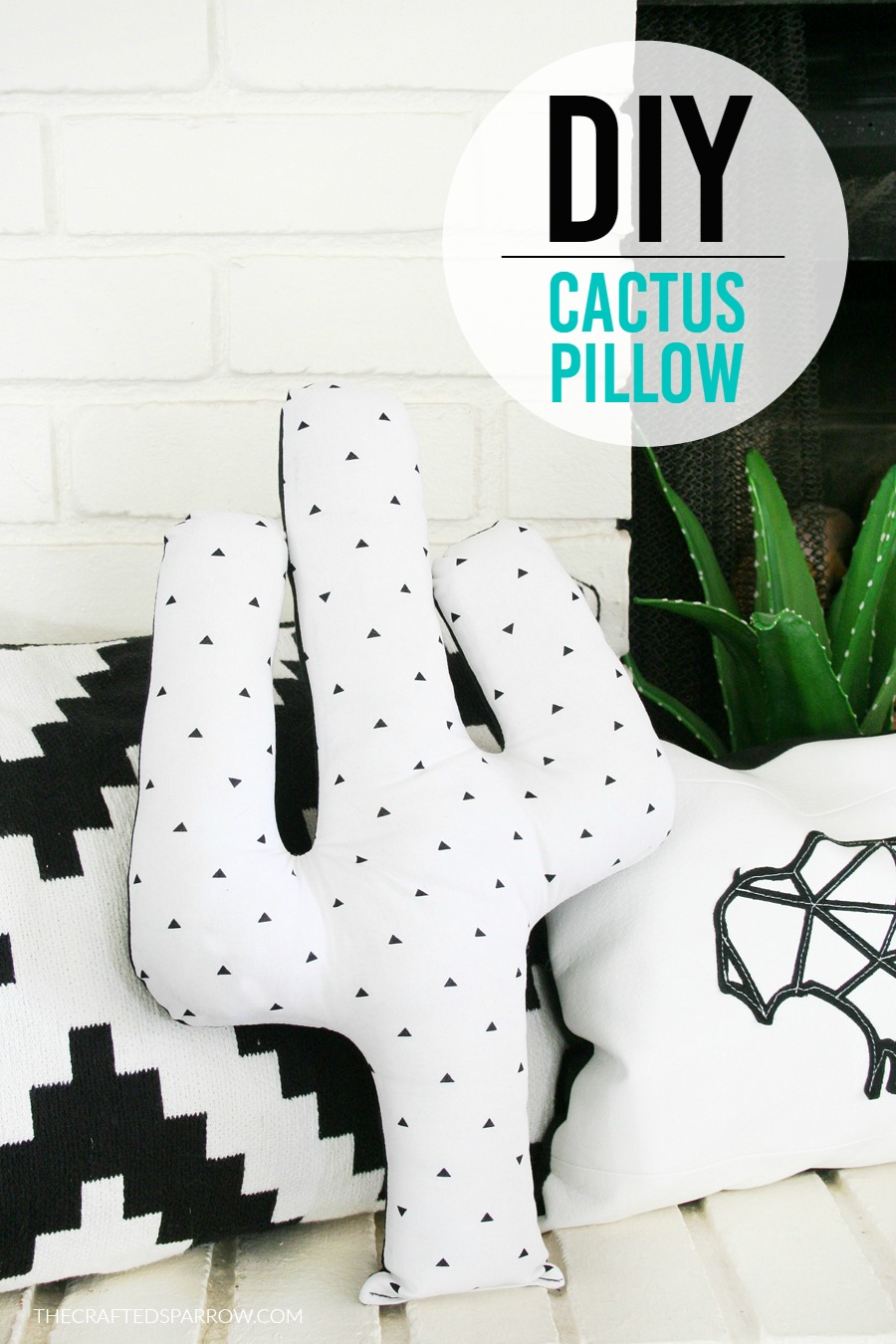 DIY Cactus Pillow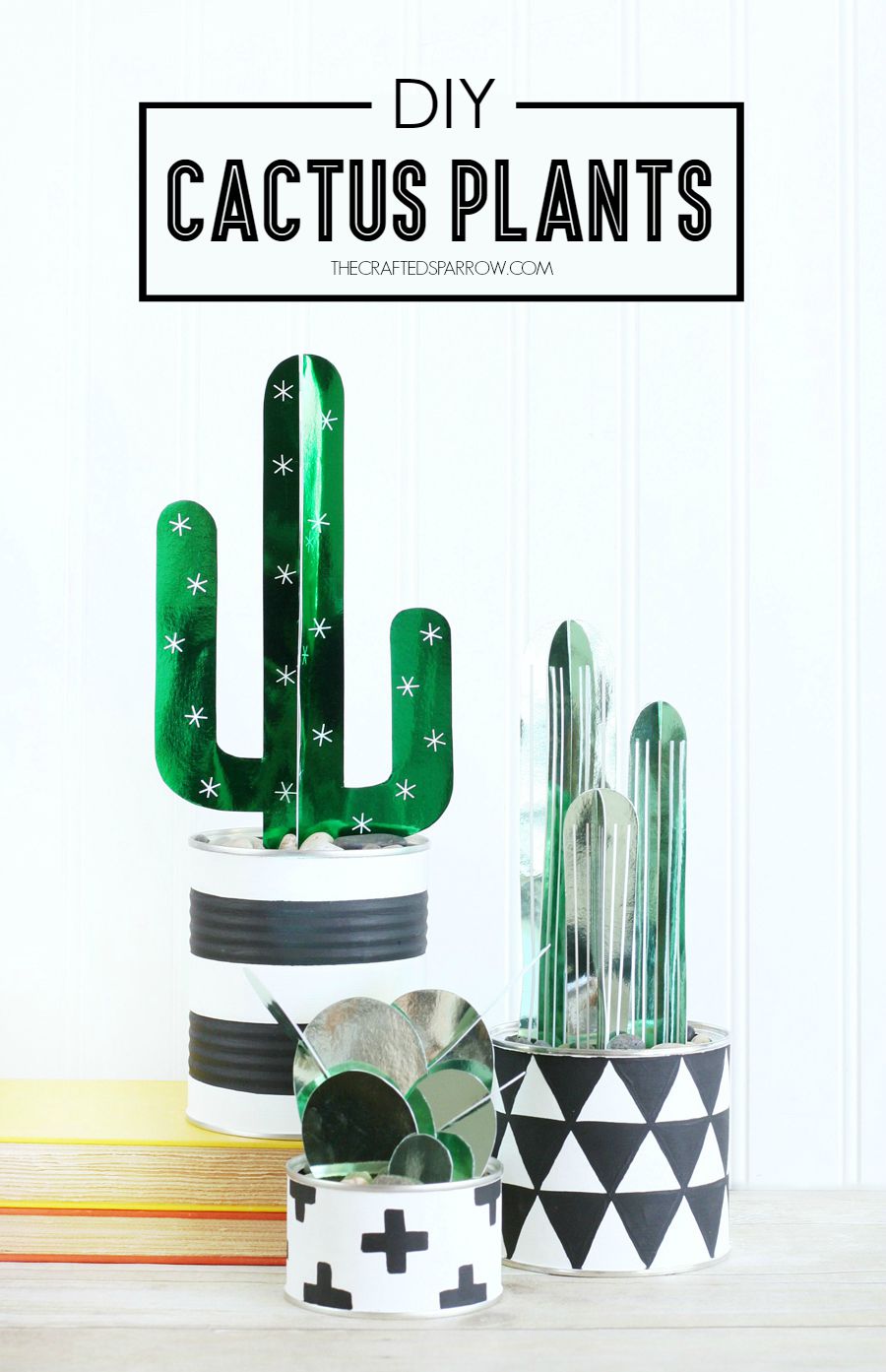 DIY Cactus Plants
DISCLOSURE | This post is sponsored on behalf of Floracraft® Make It: Fun Crafts®. All opinions and ideas are 100% my own. This post may also contain affiliate links.