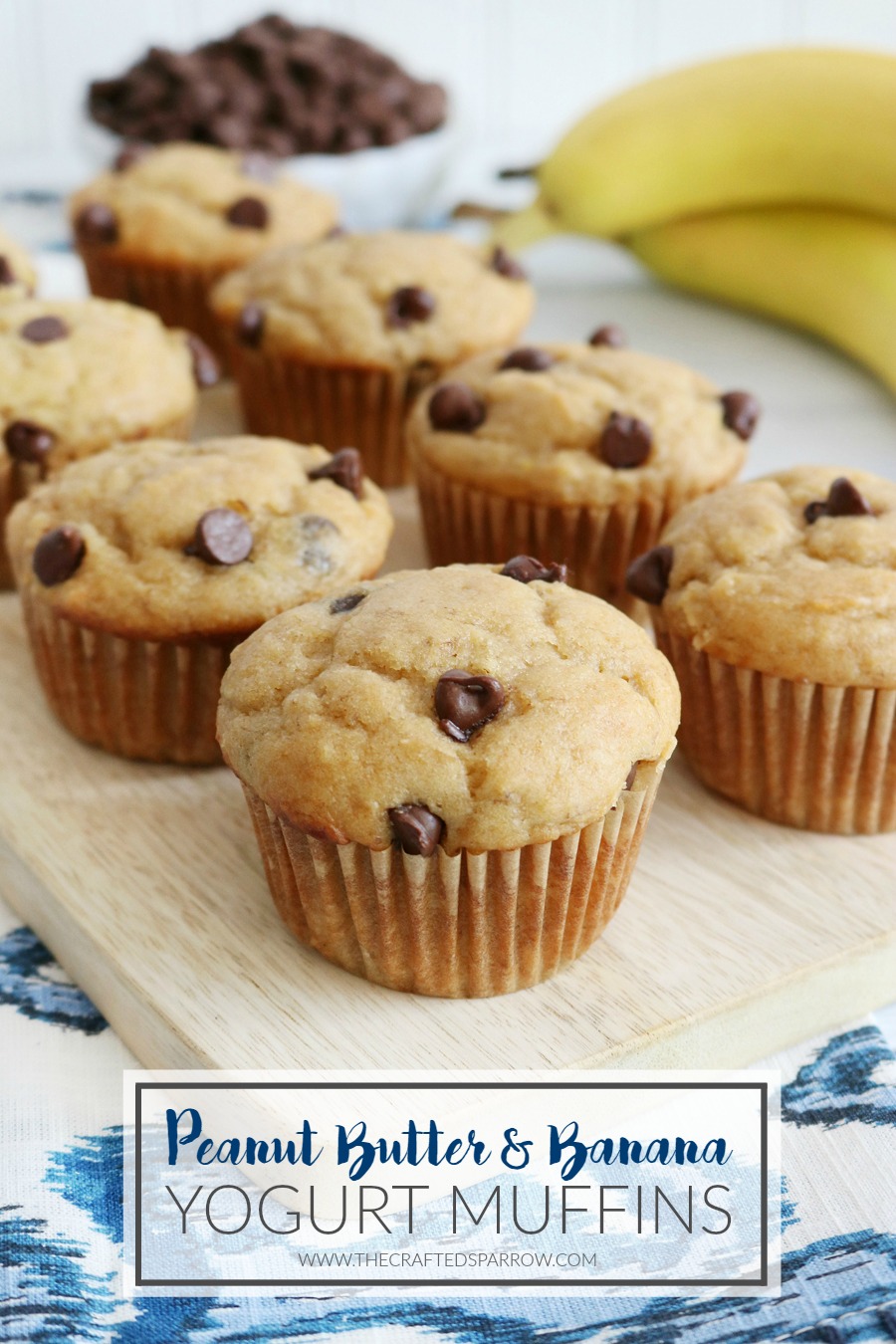 I'm always looking for new ways to make breakfast a little easier. I love recipes that are quick and full of protein when it comes to our first meal of the day. These Peanut Butter & Banana Yogurt Muffins are not only delicious but full of the protein my boys need to fuel their busy day.
Muffins are a must when it comes to our crazy morning schedules, they are easy to grab on the go and everyone loves them. I have growing boys, one of which is a teenager and if you have teenage boys you know they never stop eating! So finding ways to sneak extra protein and fruits into their diets that will keep them full is a must. One of my favorite ways is to add Yoplait yogurt to my muffin recipes – Yoplait Original has 6 grams of protein! It's the must-have ingredient that makes these muffins moist and tasty. We love Yoplait, with more than 100 different flavors to choose from not only is it a favorite snack or breakfast option on its own but it makes the perfect addition to your baking.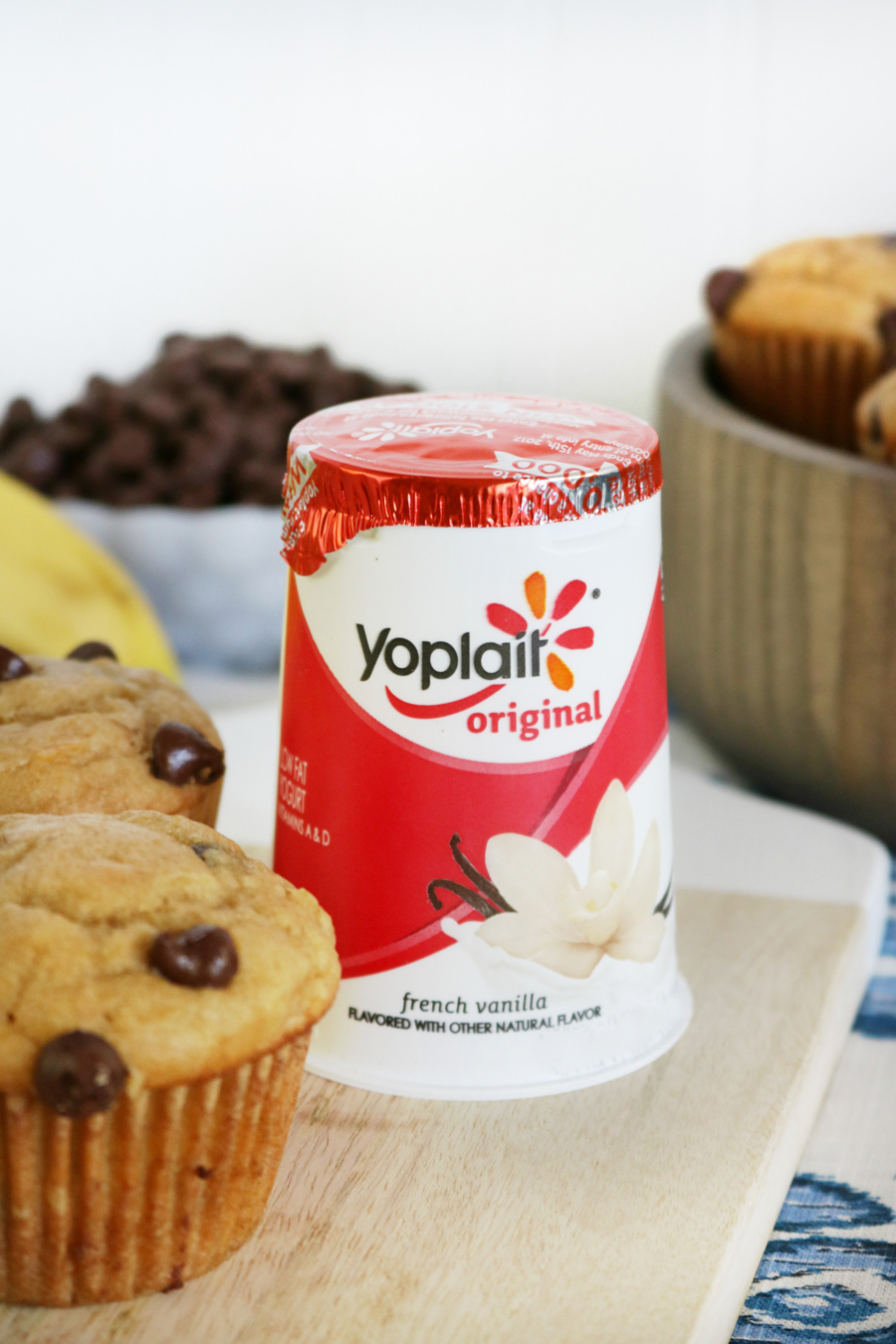 While these delicious muffins are a breakfast go to, they also make the perfect afternoon snack or lunchbox treat for you and your kids. I personally love the combination of peanut butter and banana, if you've ever had a peanut butter and banana sandwich you know what I'm talking about. With the added yogurt for a softer muffin and chocolate chips for something a little extra special these are sure to be a huge hit in your house!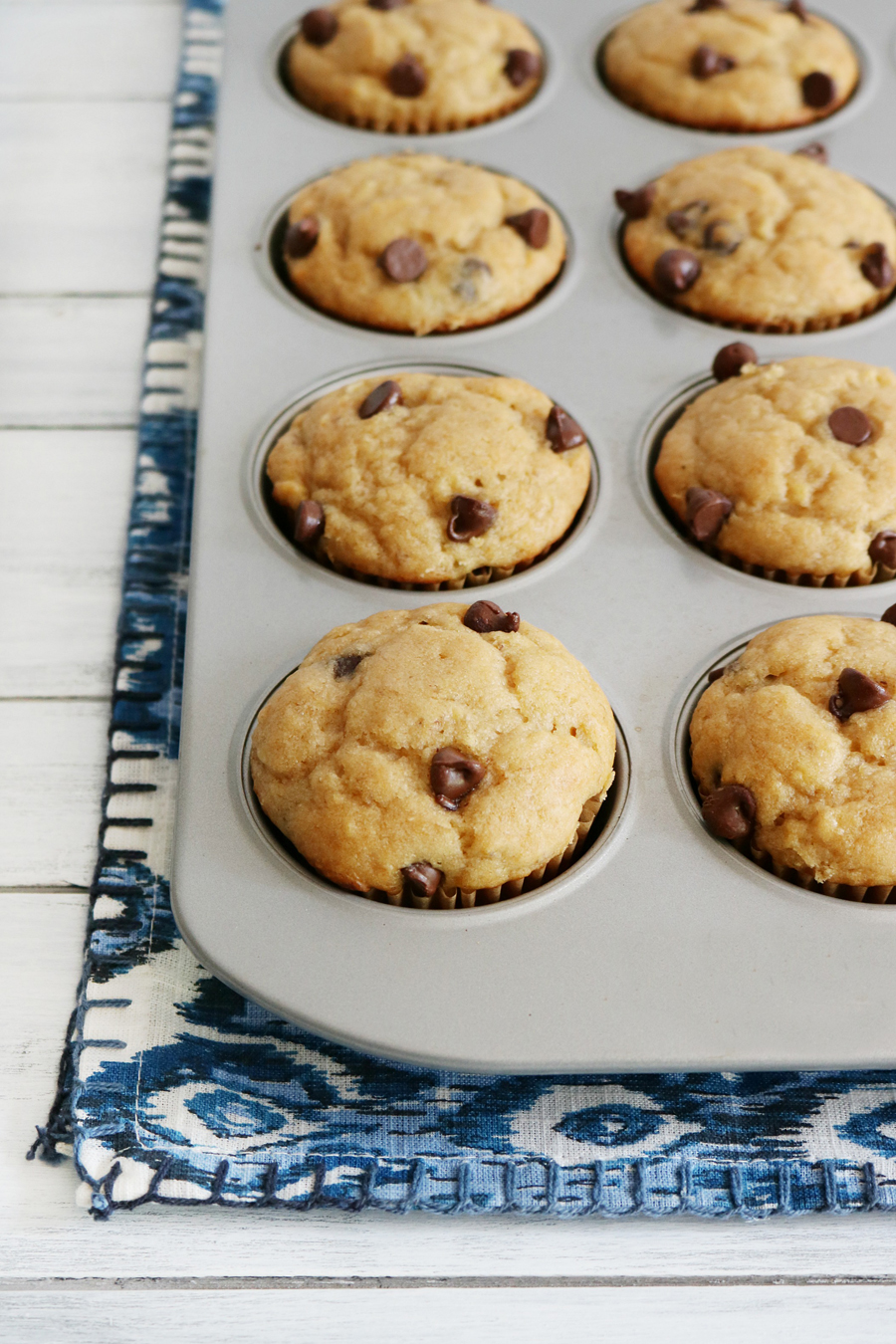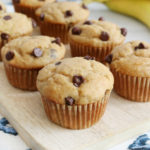 Peanut Butter & Banana Yogurt Muffins
2016-08-28 22:13:56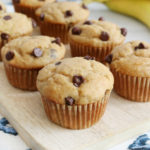 Ingredients
2 1/4 Cups Flour
3/4 Cup Sugar
1/4 Cup Brown Sugar
1 1/2 Teaspoons Baking Powder
1/2 Teaspoon Baking Soda
1/2 Teaspoon Salt
2 Eggs
4 Tablespoons Butter, Softened
1 Cup Mashed Bananas, about 3 Bananas
1 Cup French Vanilla Yoplait Original Yogurt
1/2 Cup Smooth Peanut Butter
1 Teaspoon Vanilla Extract
1 Cup Chocolate Chips or Peanut Butter Chips, Optional
Instructions
Preheat your oven to 350 degrees.
Grease your muffins tins with non-stick cooking spray or use baking cups.
In a mixing bowl combine flour, baking powder, baking soda, and salt with a wire whisk or fork.
In a separate bowl cream together the butter and sugars with a hand mixer. Add the mashed bananas, peanut butter, eggs, yogurt and vanilla and mix to combine.
Add in the dry ingredients and stir together until well combined. Stir in chocolate or peanut butter chips.
Using an ice cream scoop fill your muffin tins 3/4 of the way full.
Bake for 15-20 minutes or until an inserted toothpick comes out clean and muffin tops are golden brown.
Remove from oven and allow the muffins to cool.
Notes
Store in an air tight container.
The Crafted Sparrow https://www.thecraftedsparrow.com/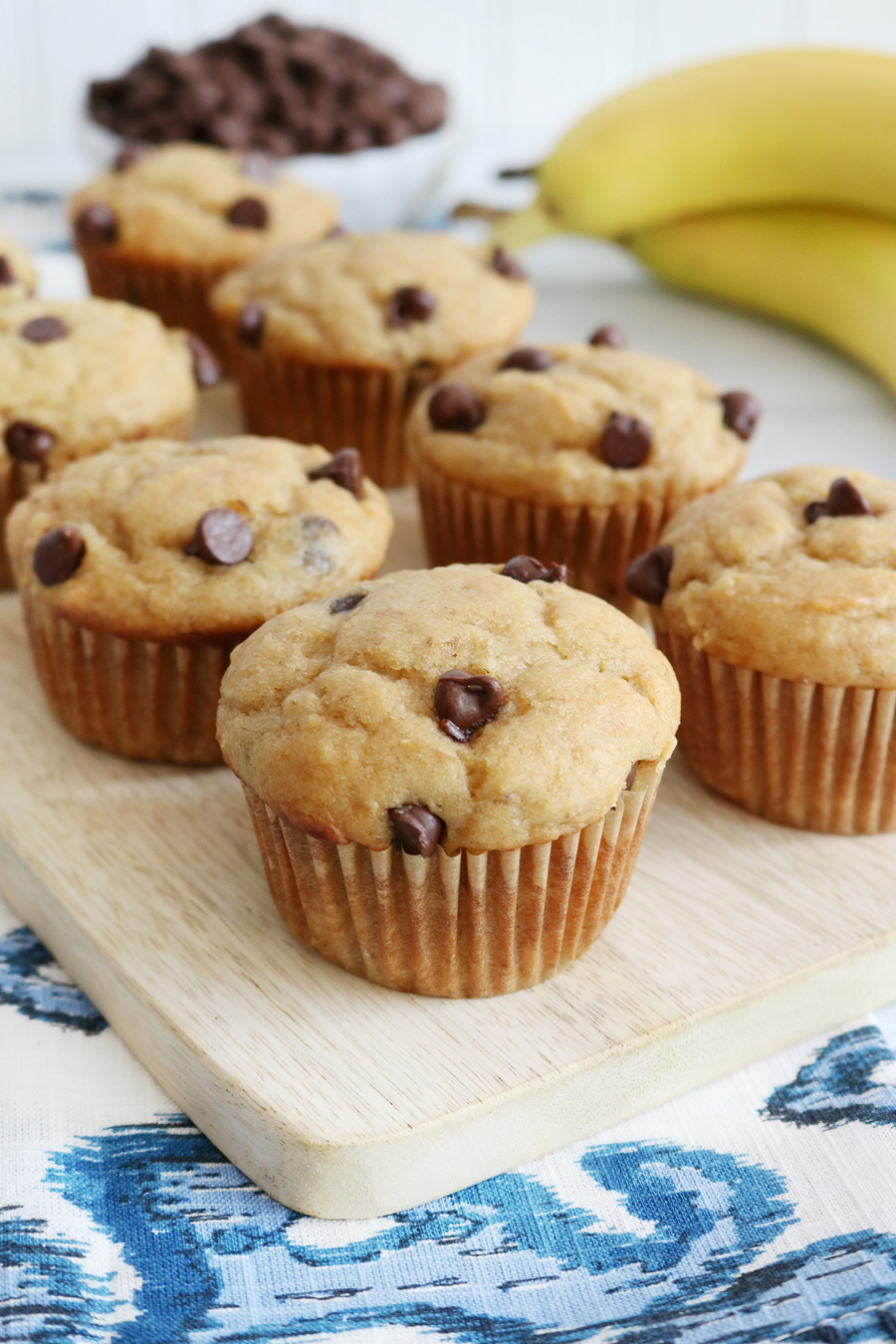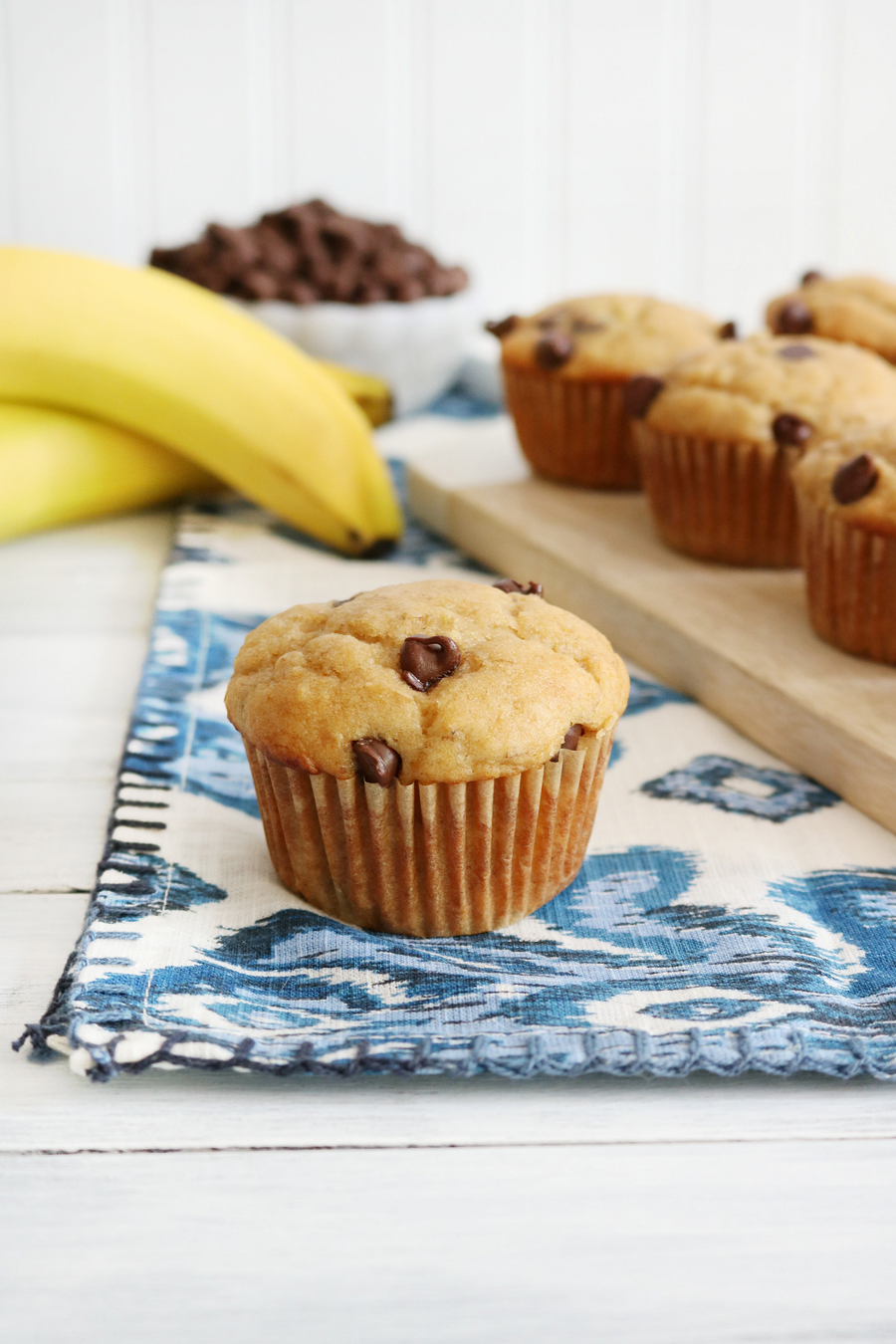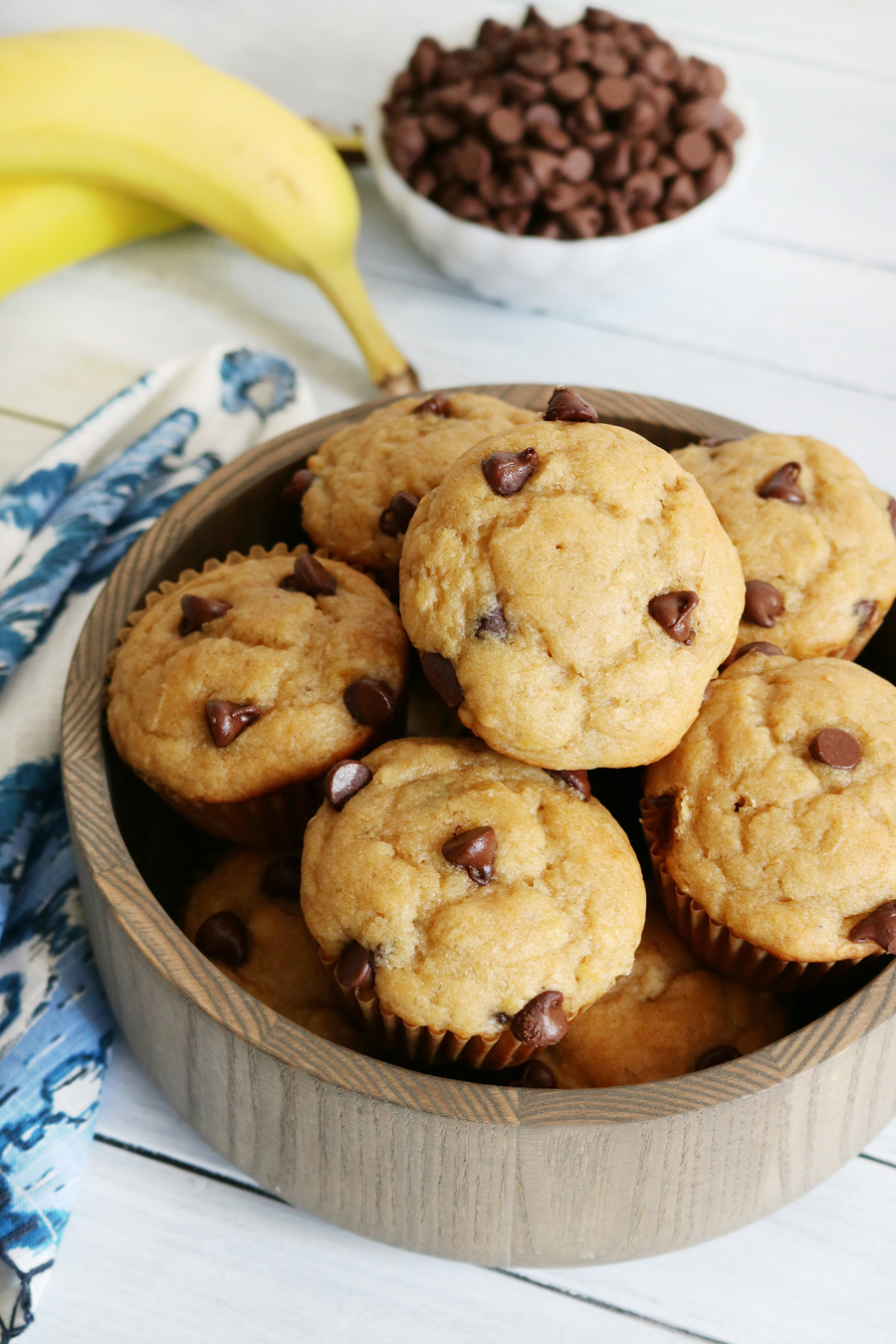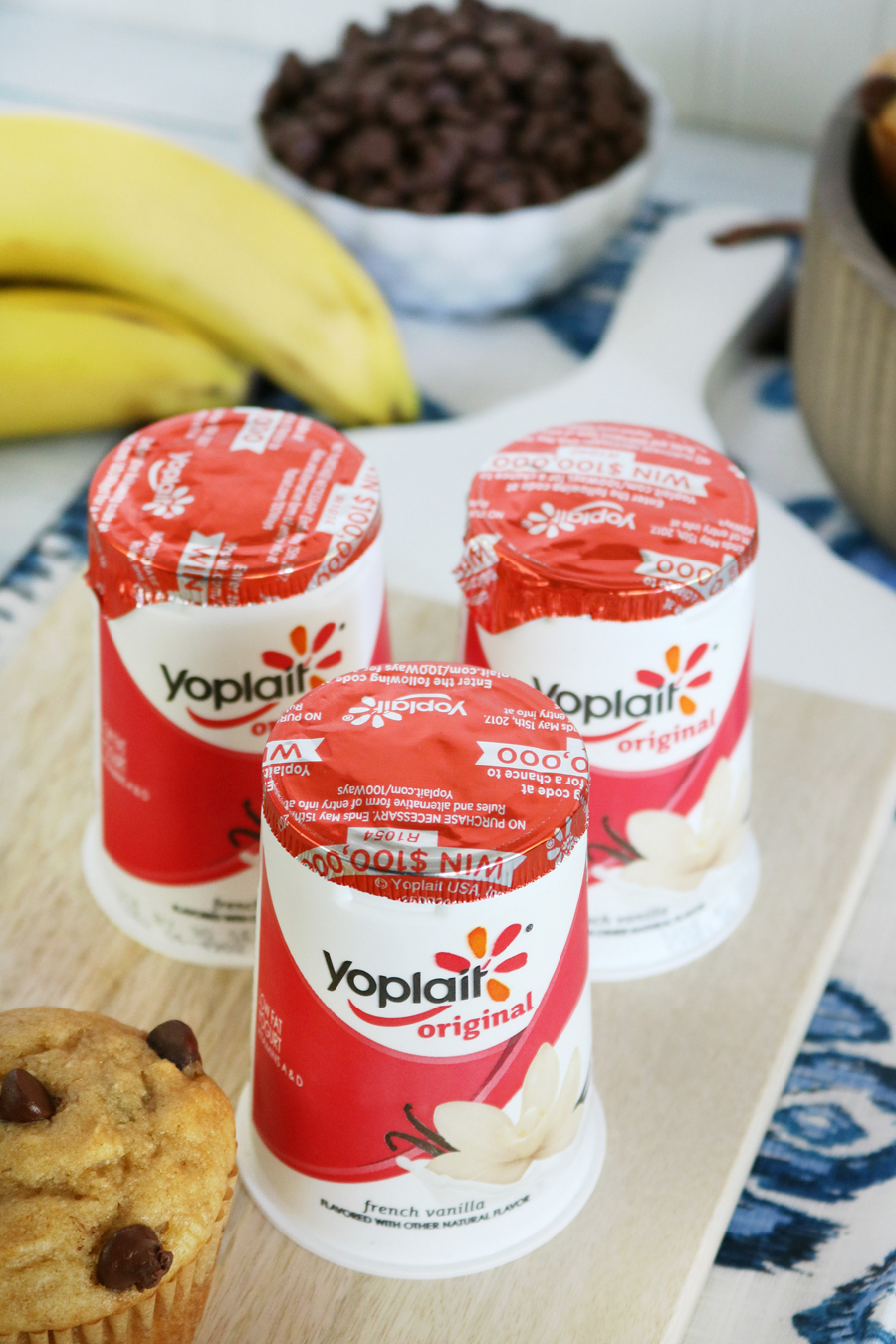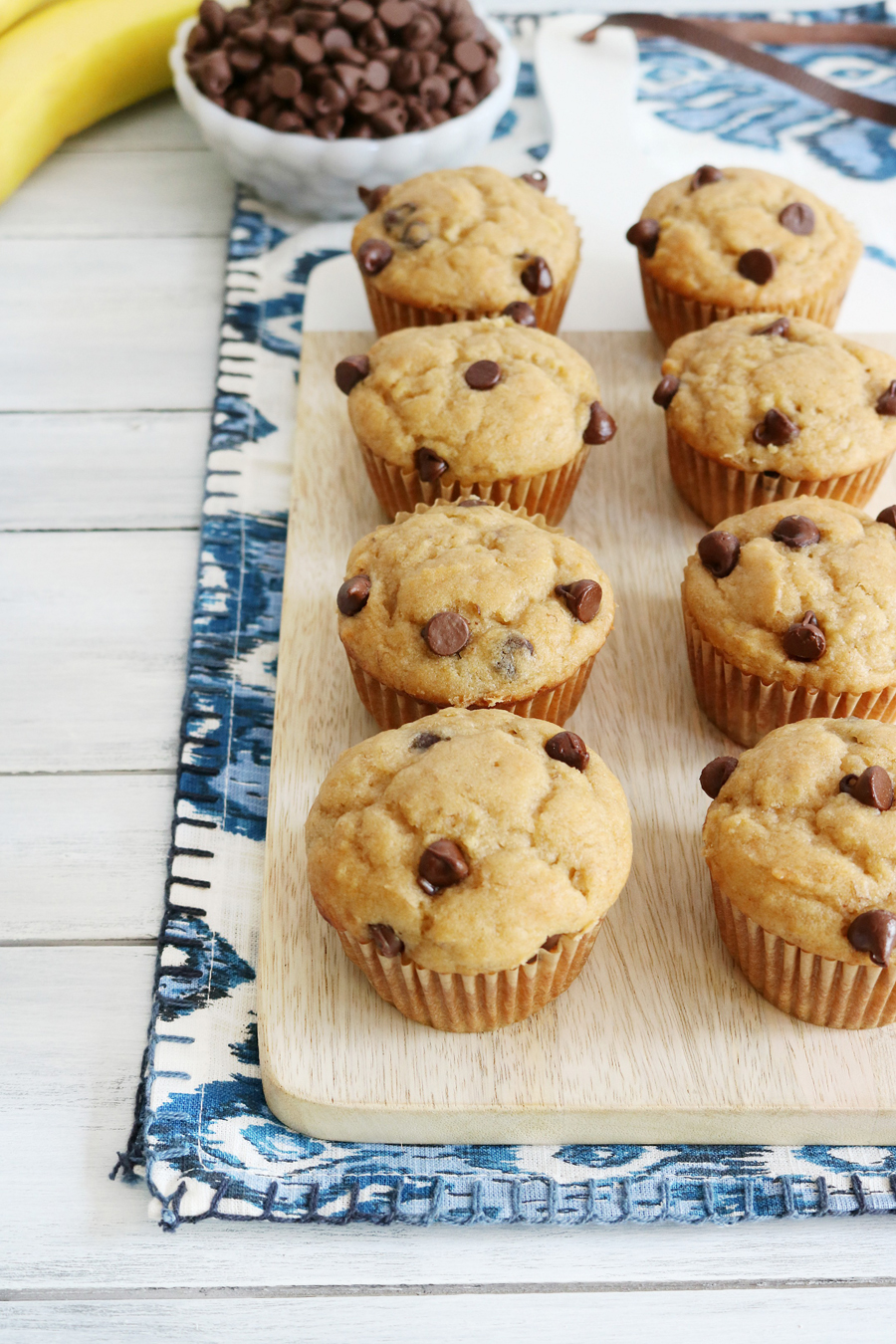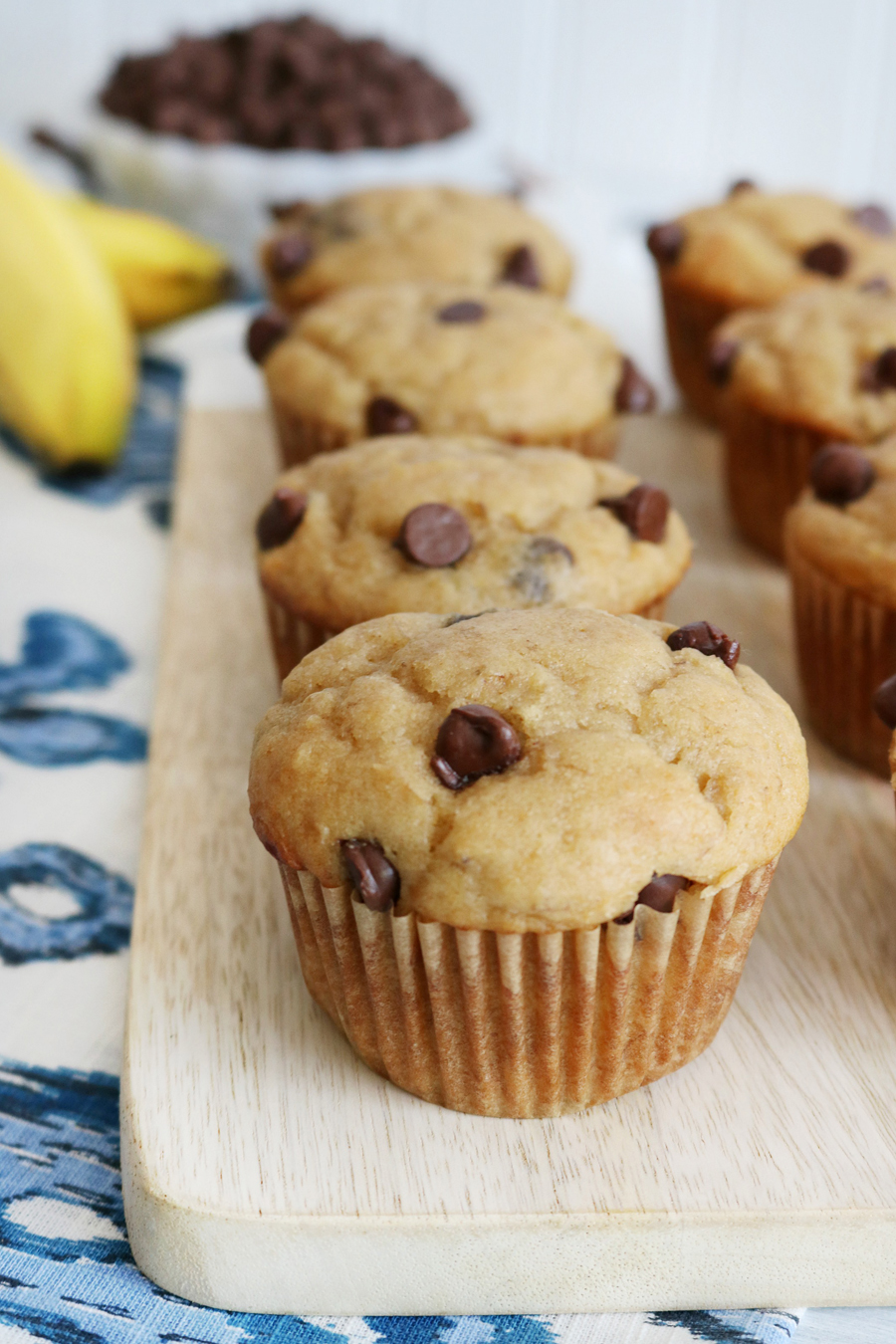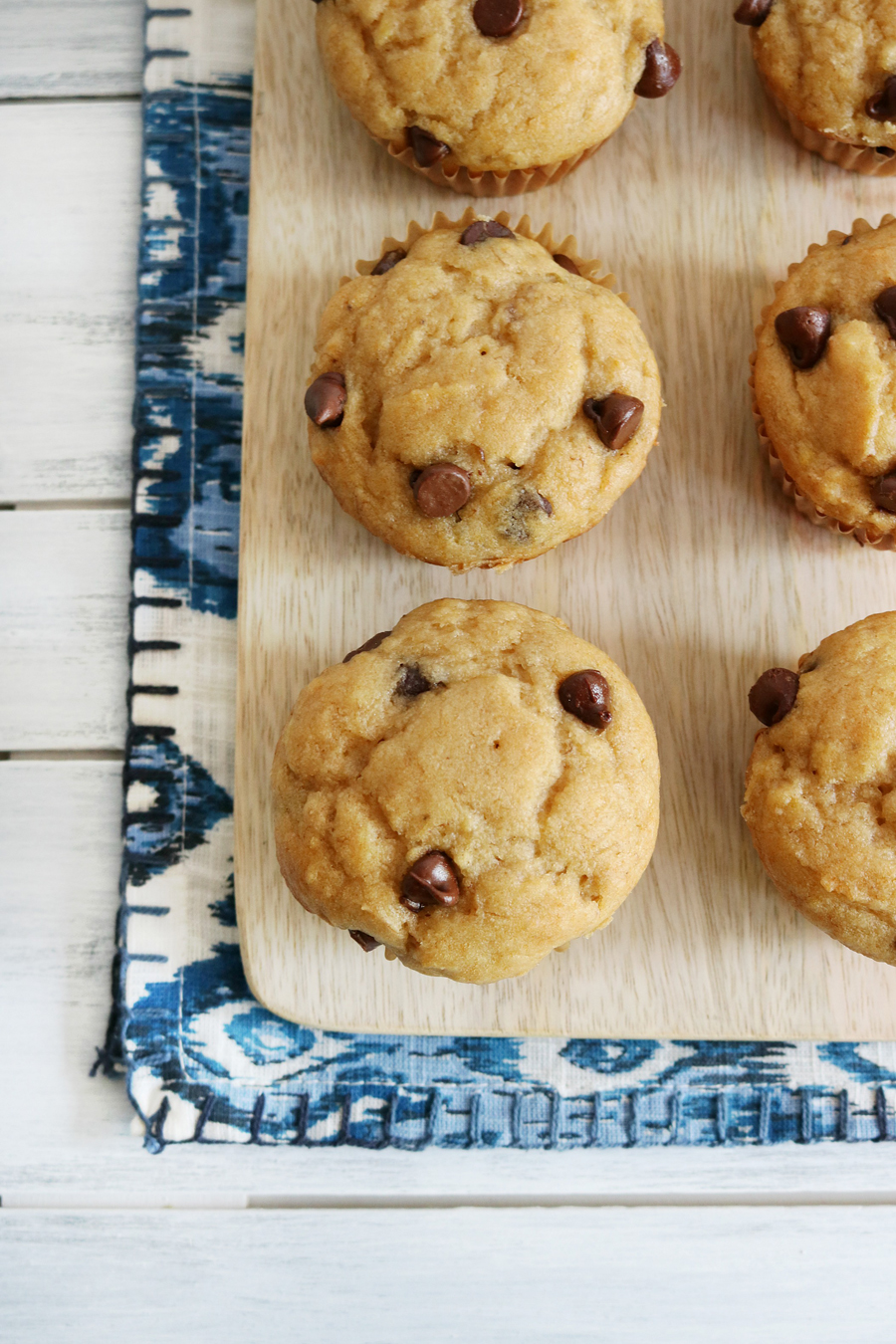 Yoplait is inviting you to try all 100+ flavors for a chance to win $100,000! Simply enter the code on top of specially marked lids at Yoplait.com/100Ways and you could win one of more than 3,000 prizes. The more codes you enter, the more chances to win! For a full list of flavors go to Yoplait.com/Products.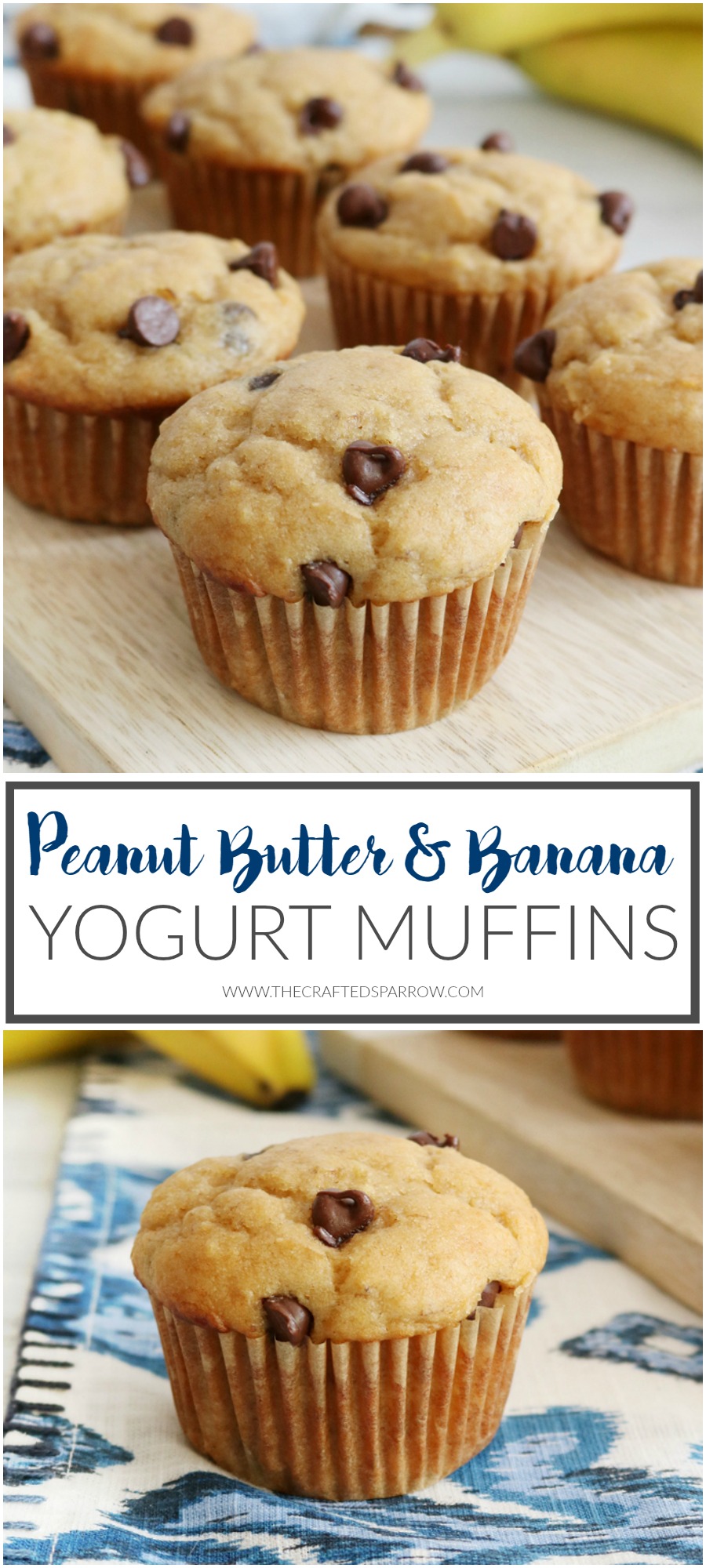 Be sure to try these Banana Blueberry Oat Muffins as well! They are so good.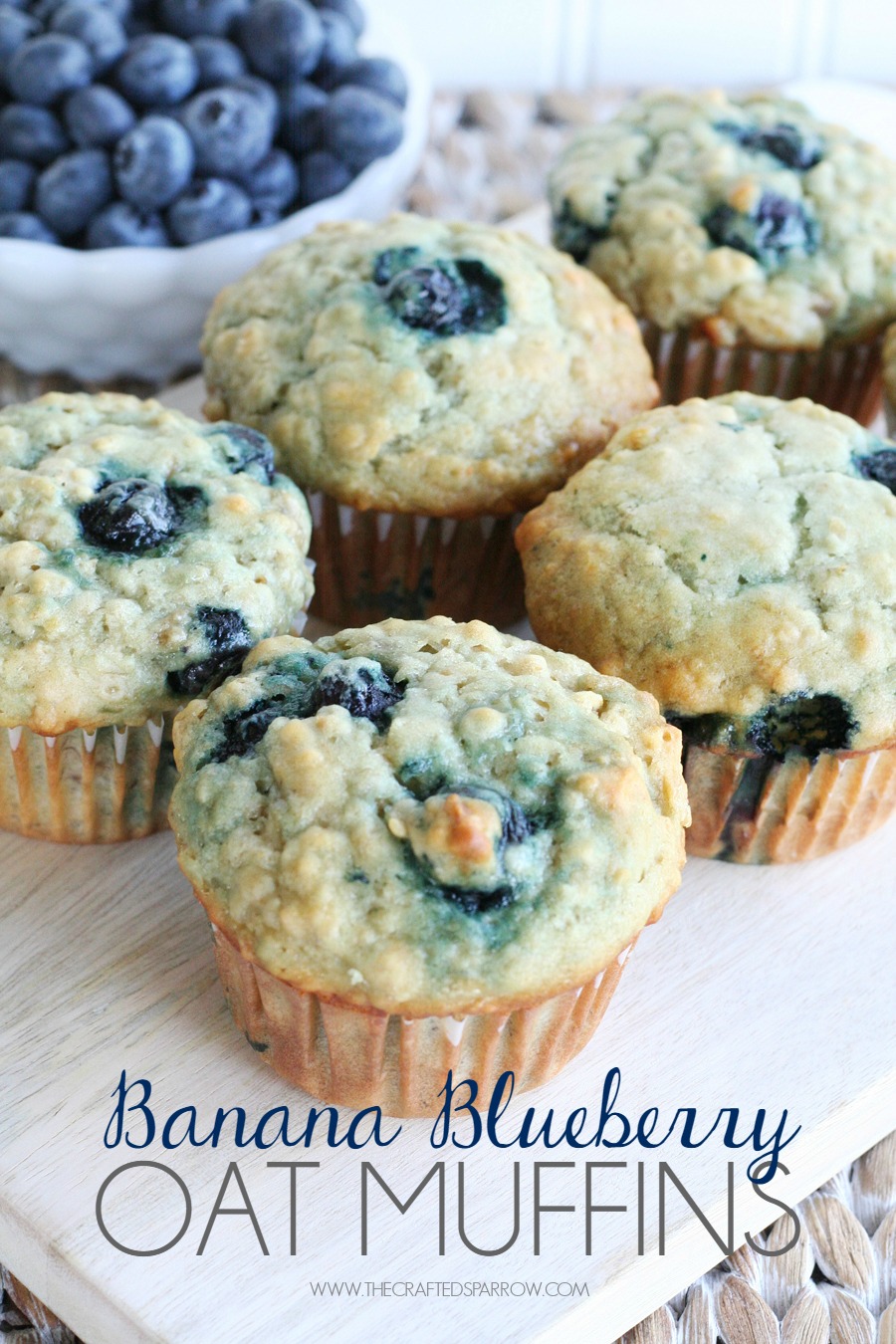 DISCLOSURE | This post is sponsored on behalf of Yoplait. All ideas and opinions are my own.
* No purchase necessary. Ends 5/15/17. To play and for Official Rules, visit Yoplait.com/100Ways.